Construction sites
Around 40% of our emissions come from our sites. We use energy and fuel to power our site cabins, and to power the plant and machinery we need to construct and refurbish buildings. We have installed energy monitoring equipment on site, so that we can better understand the impact of our projects.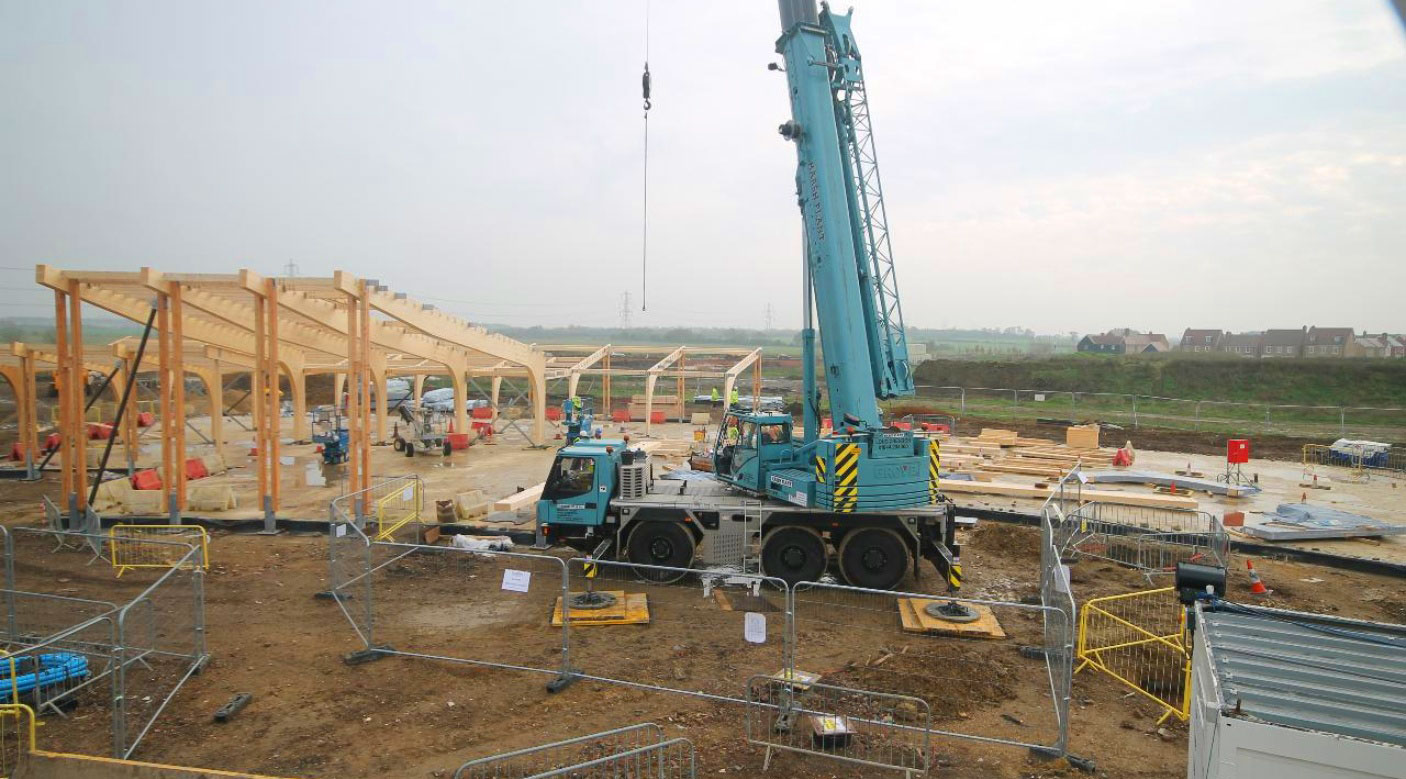 We have appointed energy advisors to support us in the management and procurement of energy across our offices and sites. The advisors have the expertise and buying power to purchase energy more efficiently and cost-effectively.
Our online reporting tool, Environmental Data System (EDS), measures, monitors and reports site environmental performance (including energy use and carbon emissions) on all our projects.
Since newer equipment tends to be more energy efficient, our Sustainable Procurement Policy stipulates that wherever possible, we should lease site plant or equipment, including generators, which is less than 18 months old.
Cabins
We use eco-cabins on all our projects, which have been designed to include a range of energy-saving technologies such as lighting controls, timed heating controls and better insulation. We are now looking at reducing their energy consumption still further by setting up our cabins with different programmable zones. This makes it possible to switch off most equipment overnight and at weekends via a master switch, without turning off equipment which needs to be left on.
Plant and machinery
Wherever we can we use plant and equipment powered by electricity rather than diesel, since it produces fewer emissions. Sometimes this can be a challenge – it can take a while to get a site connected to the Grid. We find that the associated cost and carbon savings we make through early Grid connection more than outweigh the cost of making an application that we subsequently do not need.

When we hire equipment, we have a preference for kit which is less than 18 months old, because the newer the equipment, the more energy efficient it is.
Offices
Offices contribute less than 5% to our carbon emissions.
Office energy performance is reported to local Boards as part of their monthly sustainability reporting. We have invested in a number of energy improvement measures for our offices, such as energy metering and monitoring equipment. Our Information Systems Carbon Working Group continues to look at new ways of making us more energy efficient and we regularly update our Sustainable Procurement Policy to ensure it reflects the improved energy efficiency of products on the market.
Each of our offices has its own sustainable travel plan, which encourages visitors and employees to make more sustainable travel decisions.
We lease all of our office buildings. We are a growing business and the amount of space we need is increasing. So where we can we seek Green Leases on the buildings we rent, which take into account sustainability considerations.