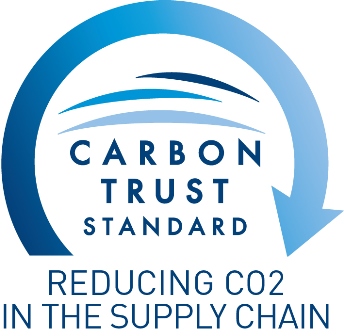 In 2015 we were the first organisation in our sector to achieve The Carbon Trust's new supply chain certification.
The Standard recognises organisations which can demonstrate that they are measuring, managing and working towards reducing carbon emissions from their supply chains.
While we have a strong track record when it comes to reducing our own carbon emissions (so-called Scope 1 and 2 emissions), these are dwarfed by those of the combined companies in our supply chain.
We spend well over £3m a day on goods and services, and it is with these companies that we are now engaging to encourage and support them to reduce emissions, using The Carbon Trust's new Supply Chain certification framework.
The framework enables us to take a targeted approach to our supply chain emissions. We are prioritising the Category A suppliers responsible for most of our supply chain carbon footprint – particularly those supplying cement, lime and plaster, as these represent the largest source of emissions.
We were a pathfinder company for The Carbon Trust's international certification, which was launched on Wednesday 30 September 2015.