Building a bridge with Lego was one of the many interesting and varied ways in which school pupils learnt about construction from our people.
The students had to ensure the bridge met specific customer requirements and were each given different roles such as managing the project, marketing the bridge and estimating the costs. They were guided through the process by professionals from our teams who do the job in real life, giving them valuable insight and practical hands-on experience.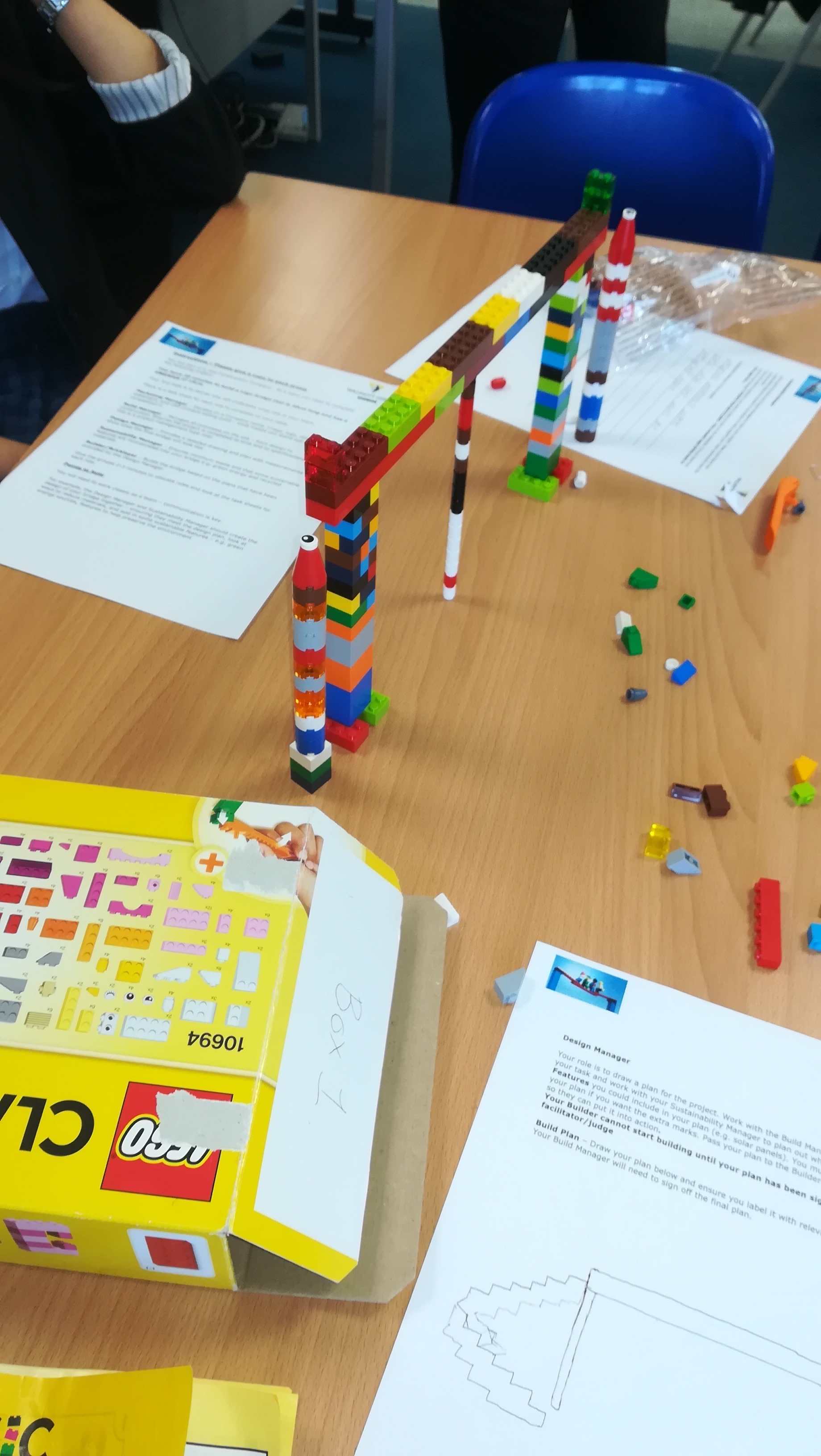 As well as these 'Bridging the gap' team-building sessions, pupils learnt about interviewing for jobs, CV writing and were given other useful career advice at the Get Work Ready events.
Chancellor's School in Brookmans Park, Hertfordshire, is one of many to have benefited from the events, run in conjunction with ELSA (Education, Learning, Skills and Achievement).
Felix, from year 11, said:
"I enjoyed the workshops the best as they were fun and interesting. They also gave me an idea on what I wanted to do later in life. I also learnt lots of different ways to prepare for an interview. They told me that I should be more open with how I was answering the questions and to relax and be myself. I think this will help me start conversations with the interviewer and come across in a positive way. They finished by saying how successful everyone could be if we made the right choices – I liked this!"
Millie, from year 11, said:
"I enjoyed the different practical sessions and working in teams with students I wouldn't normally speak to. The day overall was really useful and certainly something I'll remember. It helped build my confidence which will benefit me in the future."
The teachers were also impressed. The school's deputy headteacher said:
"There was a genuine buzz to each activity as students engaged with a series of challenges that took them out of their comfort zone and pushed them to see just how successful they could be. Student feedback was universally positive and many surprised themselves by their resourcefulness and resilience on that day."
Jane Shipley, managing director of ELSA, said:
"The message all Willmott Dixon representatives impart at every ELSA day, is not only is Willmott Dixon a wonderful employer, but 'anyone can succeed', 'have fun whilst learning', 'just try it and have a go' and 'believe in yourself'.
"Willmott Dixon has provided mentors, speakers and individuals who wish to share their passion and provide the students with a glimpse into the world of work. They are hugely positive, enlightening and approachable; this makes a worried, lacking-in-confidence individual settle far more easily and quickly."