"One word – speechless. The transformation in him was truly amazing to see."
These are the words of Gary Wiggins, an engagement support worker at Brandles School in Baldock, which specialises in educating boys with emotional, behavioural and mental health needs. He is talking about a pupil, Morgan, who took part in a work experience programme run by our IT department.
Morgan was one of seven students who were given first-hand experience of specific IT roles and learnt about coding and business intelligence. He then developed a presentation that could be delivered to pupils such as himself in local schools.
The robot that Morgan built and programmed was called 'mBot'. They are specifically designed for education and is a perfect stepping stone into programming. mBot can be programmed using 'block code' on a PC, smartphone or tablet via Bluetooth. mBot has a number of sensors on it including an 'ultrasonic sensor' to measure distance and obstacle avoidance. It also has a 'line-follower sensor' which allows the robot to be programmed to follow a set line. Morgan was able to programme the robot to follow our logo outline and also follow a set route without hitting any obstacles.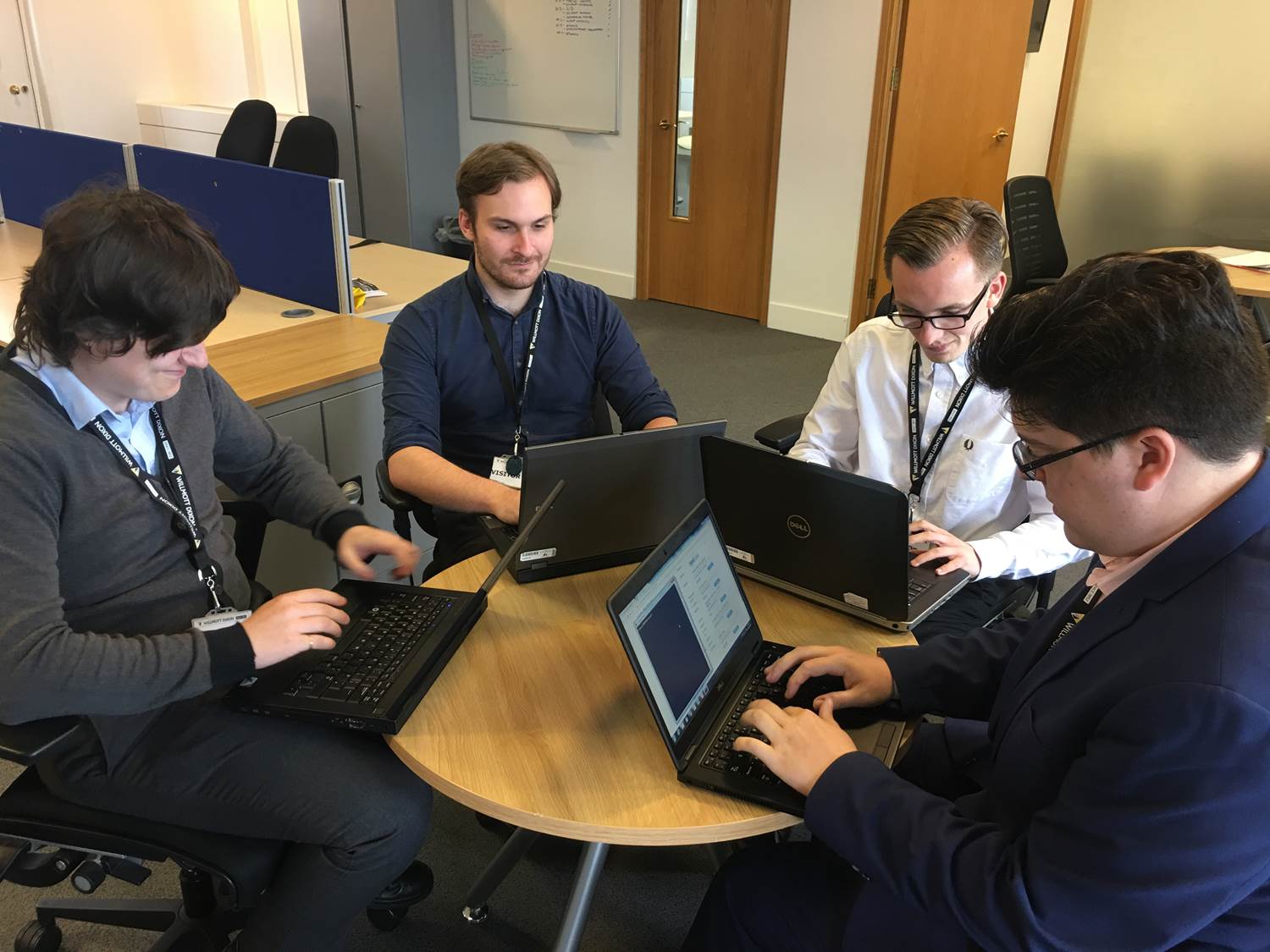 Mr Wiggins added:
"To see Morgan smiling and so passionate about what he was doing is a remarkable achievement and in such a short space of time. I strongly believe this has opened new doors for Morgan in terms of the supportive and trusting adults he has met and the experiences he has had."
Other school pupils have benefitted from a mentoring scheme run by the IT department, giving them one-to-one support about their career.
And the success of last year's 3 week programme to help unemployed people get back to work has been repeated. Six people were given advice on how to get a job, including mock interviews. One of those, Connor Richardson, said:
"I learned more about my chosen career and possible entry points."