Celebrating 10 years of the Willmott Dixon Foundation
Sarah reflects on the Foundation's decade of success, sharing her personal highlights.
One of the main reasons I joined Willmott Dixon 15 years ago, was that I could tell that it was a company that cared. In addition to delivering brilliant buildings, our people went the extra mile to do the right thing by our communities; from renovating facilities, to helping young unemployed people gain work experience, to supporting charities and small organisations.
For many years, these community activities were led by our hearts. They were unique to our projects, non-strategic and ad-hoc. I likened our approach to dropping small pebbles into an ocean - whilst we were having an impact, we knew we could do more. If we combined our heads and hearts, harnessing talent from across the business, bringing in support and expertise from other organisations, together, we could take these small pebbles and build an island.
So, with this vision in mind, in 2011, we established the Willmott Dixon Foundation. It is the umbrella for all our community and social value activities. Some of the achievements have been outstanding, as shown in the infographic below: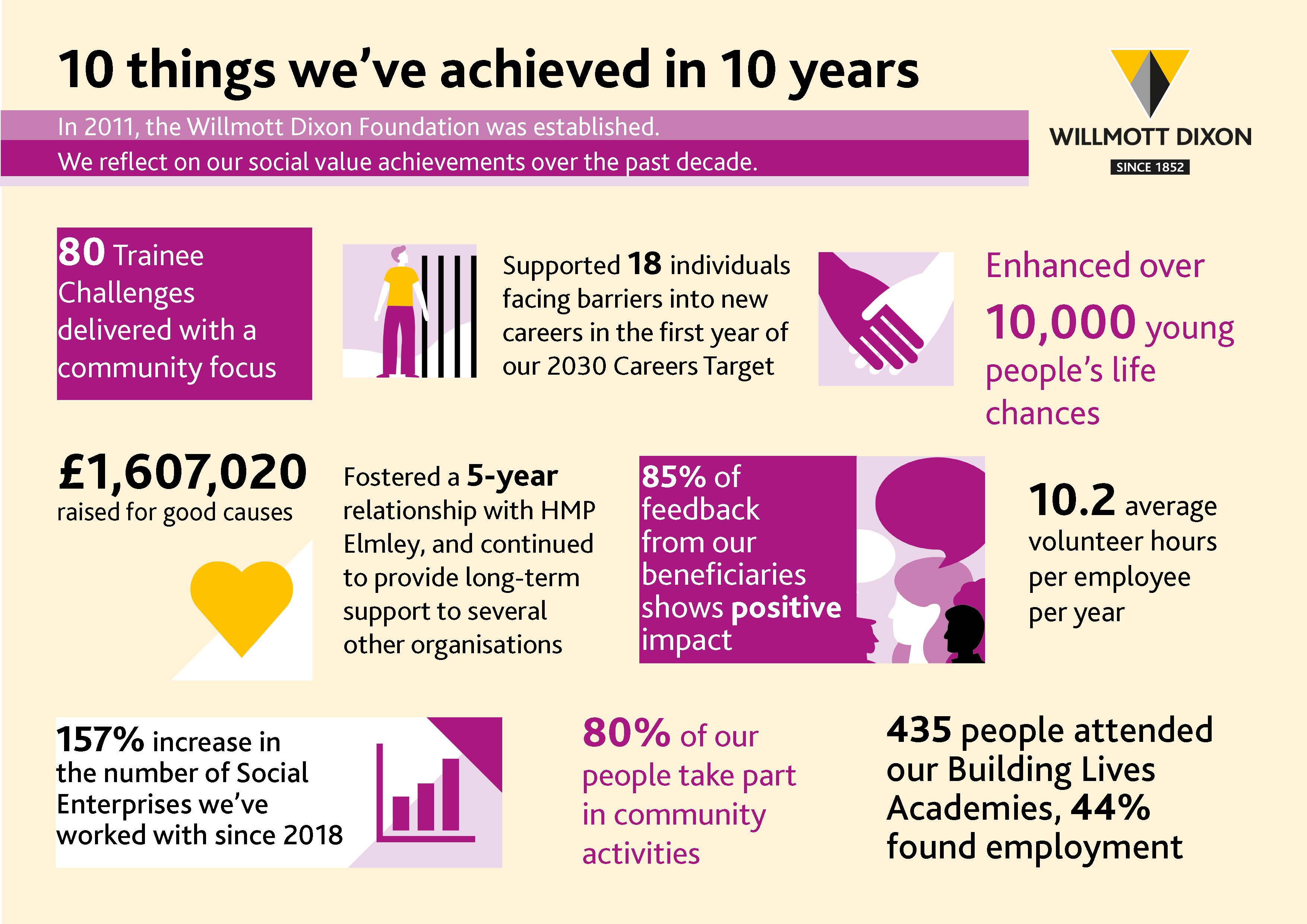 My memories
In the five years that I've had the privilege of leading the Foundation, there have been many amazing moments, below are just a few of the things I feel really standout:
Working with influential people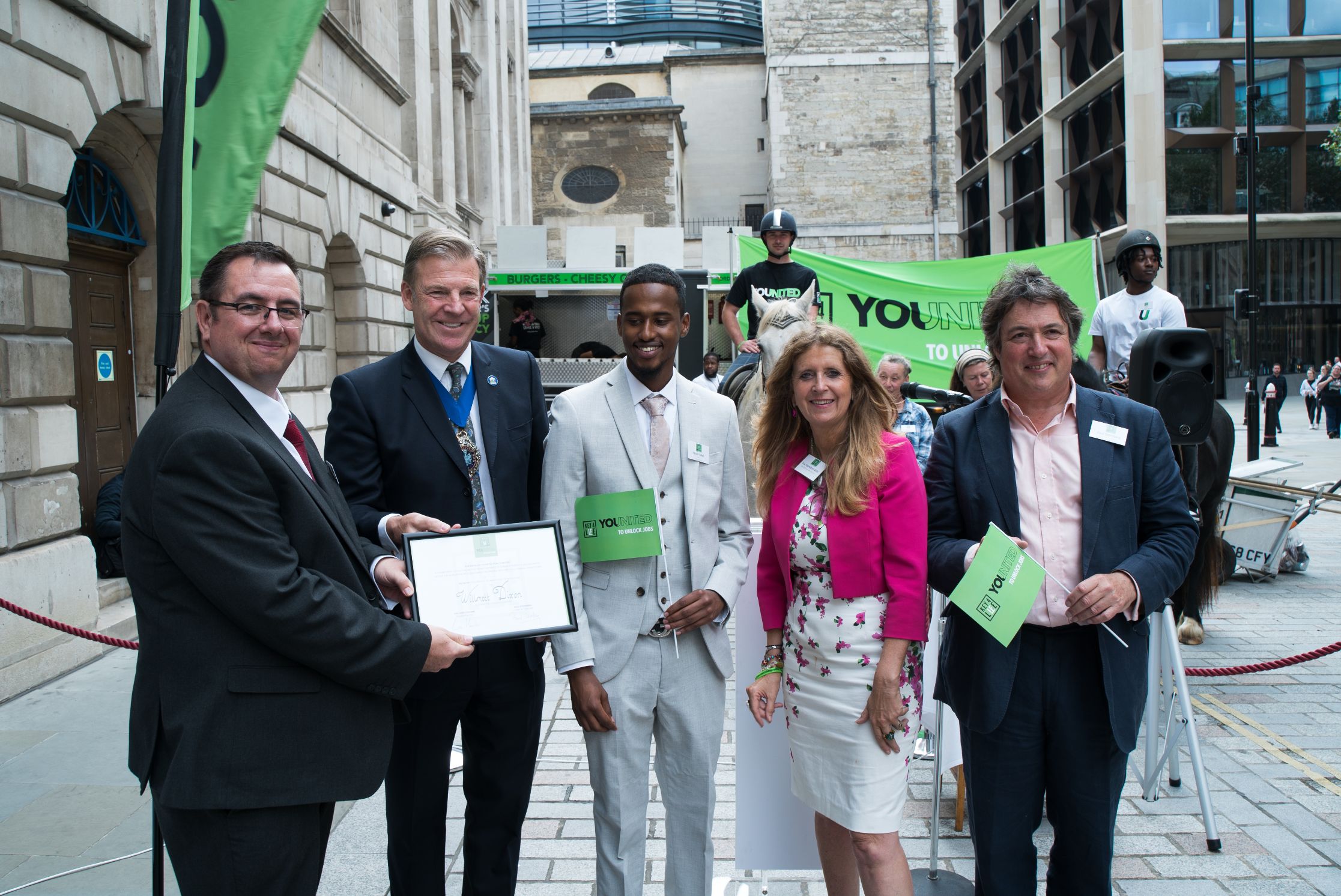 Through my work with the Willmott Dixon Foundation, I've been into prison and challenged my own stereotypes. I've met incredible people who we've supported throughout the years. I've taken part in a range of activities, from creating green spaces for local communities, to presenting with my team to my local scouts and delivering virtual work experience earlier this year.
I've had the pleasure of working with inspirational people, like Eva Hamilton, who set up Key4Life, a charity supporting young offenders, John Burton, who founded Inside Connections to help prisoners break the cycle, and Matt Parfitt, founder of social enterprise, Radiant Cleaners, which supports local, unemployed people into work – to name a few.
The people at Willmott Dixon make social value feel like business as usual. Everyone from our trainees to our CEO, Rick Willmott, lives our values. 80% of our people take part in supporting community activities. Without them and their passion to do the right thing, we wouldn't have achieved the following.
Winning the Queen's Awards for Enterprise: Promoting Opportunity

I was so proud when in 2018, we were one of only six companies to be recognised with a Queen's Awards for Enterprise: Promoting Opportunity. Gaining this recognition was a huge achievement for us; receiving the UK's most prestigious business award really validated the impact of our work to improve social mobility.
Enhancing the life chances of 10,000 young people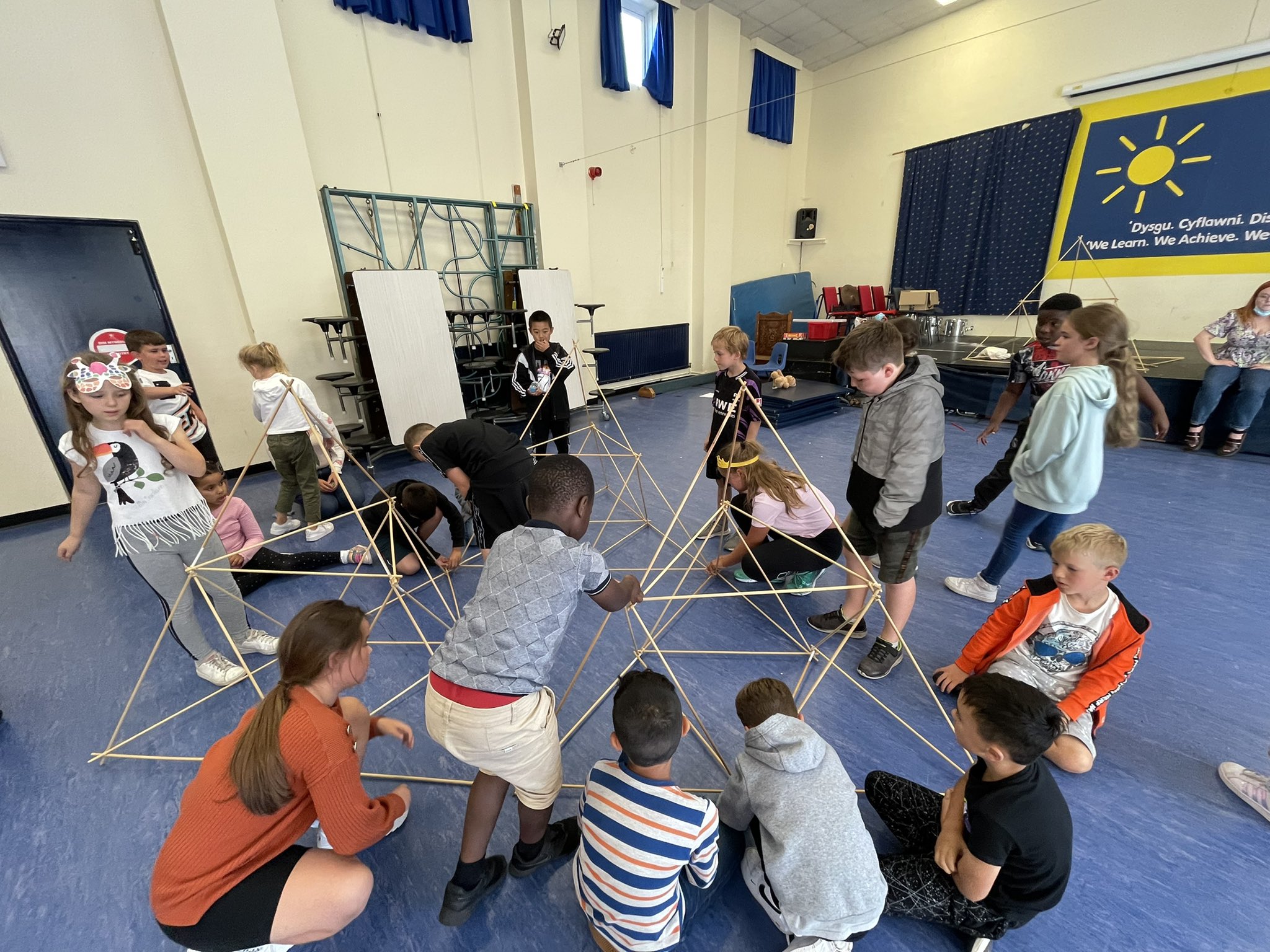 In 2013, we became one of the first companies to set an impact target, to enhance the life chances of 3,000 young people. Instead of measuring social value using indicators such as money raised, time donated, or number of activities delivered - we challenged ourselves to make a difference to people's lives. Two years later, we reached our 3,000 target, and so, we increased our ambition, to impact 10,000 young people by 2020.
Knowing that we were able to help these young people take the necessary steps forward to improve their futures, fills me with immense joy. It also fills me with optimism about what we can achieve over the next decade. Albeit challenging, our 2030 ambition is to support people, from all groups, into good careers. So far, the island we've built is standing us in good stead.