Willmott Dixon pride ourselves on our high quality approach to our business and our clients and we are always interested in first-rate IT professionals.
We are always interested in the following specialisms:
Business Analysts
Project Managers
Business Intelligence Analysts
.NET Software Developers
Network & Server Analysts
Desktop Support Analysts
If you have experience and want to reap the rewards of working in an agile and fast-paced IT Division then we definitely want to hear from you.
Our IT Teams work in collaboration with all areas of our company to deliver superlative solutions, provide expert consultancy and offer first-rate support, backed-up with a high-quality customer-service.
Virtual data centre
We have recently commissioned a High Performance Virtual Data Centre at our Letchworth Head Office. This new energy-efficient Data Centre has been conceived and developed to provide the flexible and scalable platform on which to implement the next generation of exciting technologies to enhance and grow our company.
Training
At Willmott Dixon we believe that people come first, consequently we provide excellent training opportunities and scope for both personal and professional growth.
Community involvement
We also support a different charity each year and our charity committee organises various enjoyable fund-raising events such as gig nights, bake-offs and quiz nights.
Comments from our team
"My favourite thing about my role as a Developer at Willmott Dixon is that it involves interacting with the business and not just coding. I always feel encouraged and find the work challenging but not stressful. The whole team is striving for improvement every day which is a great environment to work in. I have lots of opportunities for training and personal development and I feel that I have the perfect balance between professional and personal life."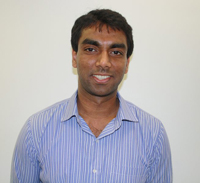 Pranav Tari, Team Leader
"Being a developer at Willmott Dixon enables me to work directly with the business and see how the solutions developed by our team benefit the business. The working environment is very friendly, new ideas are valued and the workload is reasonable. We work together as a team where we wear many hats and readily learn new technologies with a focus on building high quality systems for the business. In addition to programming, I am encouraged to develop both personally and within my career."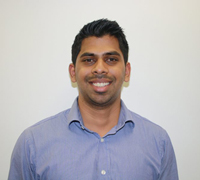 Murali Krishnaraj, Developer
"I enjoy working for Willmott Dixon as it gives me the opportunity to use my skills and initiative to provide solutions to wide ranging business needs. I am always encouraged to contribute ideas, with recognition for good ideas or assistance always being given. With the Group consisting of many different business streams and many different IT systems, the work is inevitably varied. I find this environment rewarding and I am never bored."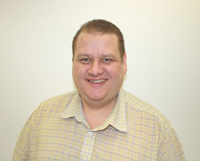 Matthew Chandler, MBCS IT Developer