We invest in talent!
Willmott Dixon's Management Trainee scheme was first established in 1979 and continues to be the leading trainee scheme within the construction industry. Many of our current directors and senior managers started as management trainees and have progressed through the nurturing and investment we have made to develop their careers, including our CEO Rick Willmott.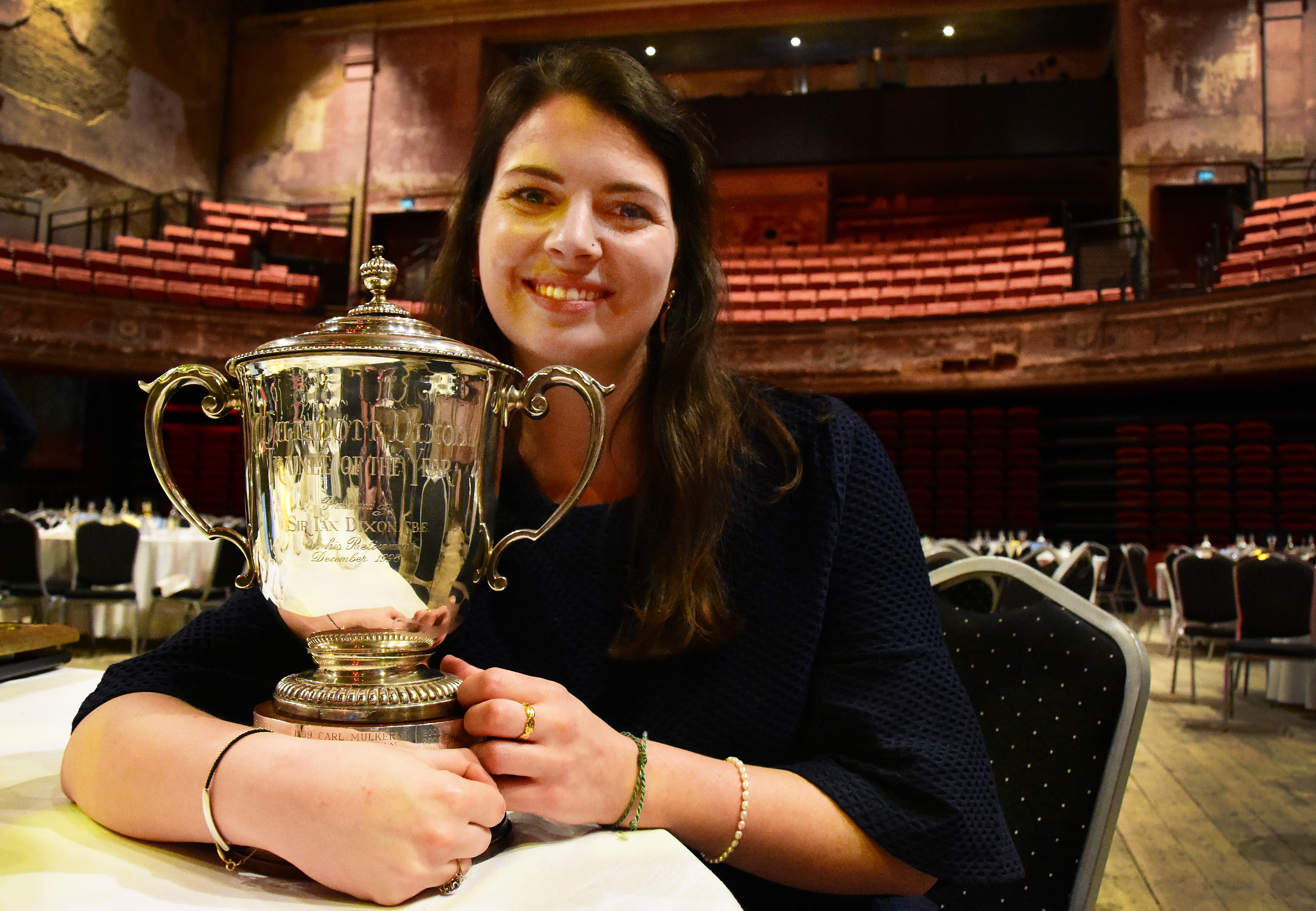 2018 Trainee of the Year Sophie Brooker
Willmott Dixon is passionate about people and has a real focus and drive to invest in talent and offer a career of a lifetime! We strongly believe that this passion is what differentiates us and has allowed us to enjoy considerable success in recent years. Willmott Dixon recognises how important our management trainees are and celebrate with them all at our unique annual awards ceremony, the Trainee of the Year awards.
Would you like to join our Trainee scheme?
Every September we take on between 30-40 trainees across our UK offices. We start advertising these opportunities in the previous September to December with assessment centres taking place between February and April. You will hear on the status of your application by the end of February.
Click here to apply
Video Interview
The first stage of the interview process will be a video interview which will give you the chance to tell us a bit more about yourself and why you are interested in applying for our management trainee scheme. In these videos, we want to see the real you so we are not looking for you to google the answers!
Should you be successful in being invited to complete a video interview then you will receive an email which will invite you to click on the link where you will be able to see the list of questions we require you to answer, as well as the options available to record and upload your video (i.e. via webcam or mobile / tablet device – android or iOS).
Please note for your application to be processed you need to complete all of the questions asked. There will be an allocated time limit for your answers. Although the time limit may not seem like a long time you will be surprised at the level of detail you can provide in that time frame.
There is the opportunity to re-record your answers (so take as many edits as you need), but please be aware that once you click SAVE your videos will have been submitted and you won't be able to make any changes.
Good luck with your application, we look forward to receiving it!
We invest over £2.5m each year on training and development; trainees are the future of our business and our goal is for every one of them to succeed and achieve their potential. This is just one of the reasons we have been recognised by Investors in People - gaining Gold and Silver recognition.
Management trainee, Megan Kennedy with Rick Willmott, receiving her Construction Ambassador award at the Trainee of the Year awards event!
Range of Disciplines
Quantity Surveying
Site Management
Estimating
Design Management
Finance
IT
BIM/ Digital
Sustainability
Human Resources
Our Management Trainees come from diverse backgrounds and qualification routes.

We welcome applications from all of the following routes:
Skilled tradespeople
School leaver with A' Levels or equivalent qualification
College leavers
Industrial placement students
Graduates
People who are looking for a career change
All that we ask is that you have a passion for building a career in construction. The programme will give you a great foundation; you will get exposure to all areas of our business to develop your understanding of the construction industry as a whole and not just your chosen discipline. The length of your programme will depend on your entry route, generally between two and four years.
Meet our Trainees! – Watch our trainee vlogs and get behind the scenes on the management trainee scheme here.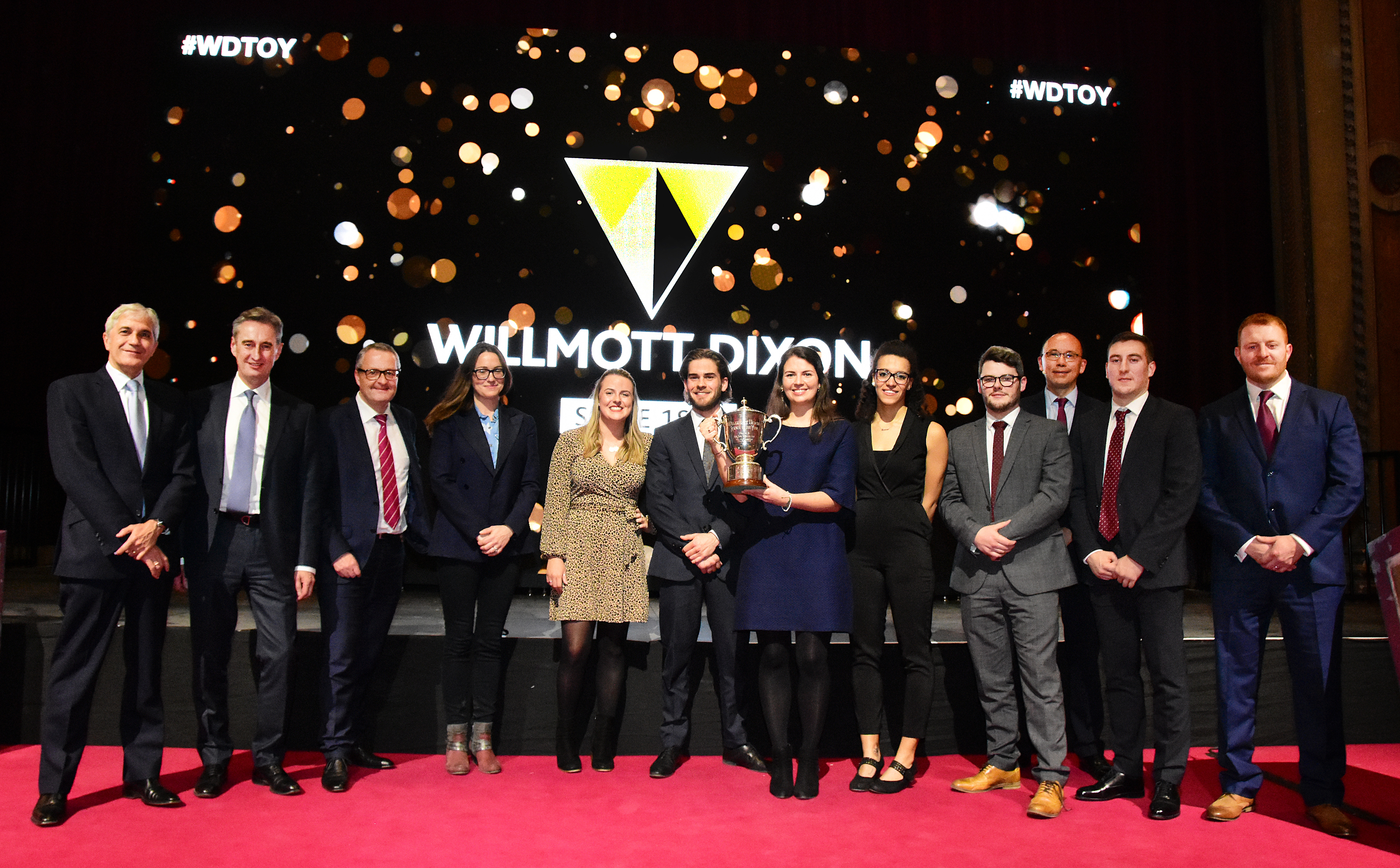 Class of 2018 along with CEO Rick Willmott