Cockcroft Building Recladding and Fit-out, University of Brighton
Complex refurbishment of a 10-storey office block, which remained operational throughout
This substantial fit-out project involved refurbishment of a 10-storey 1960s teaching block for the University of Brighton, which remained operational throughout.
The 10,500m² building, which is occupied by 2,600 staff and students, was reaching the end of its useful life. Demolition and replacement with a new building was not feasible given space and budget constraints and would have lost the embodied energy within the existing building.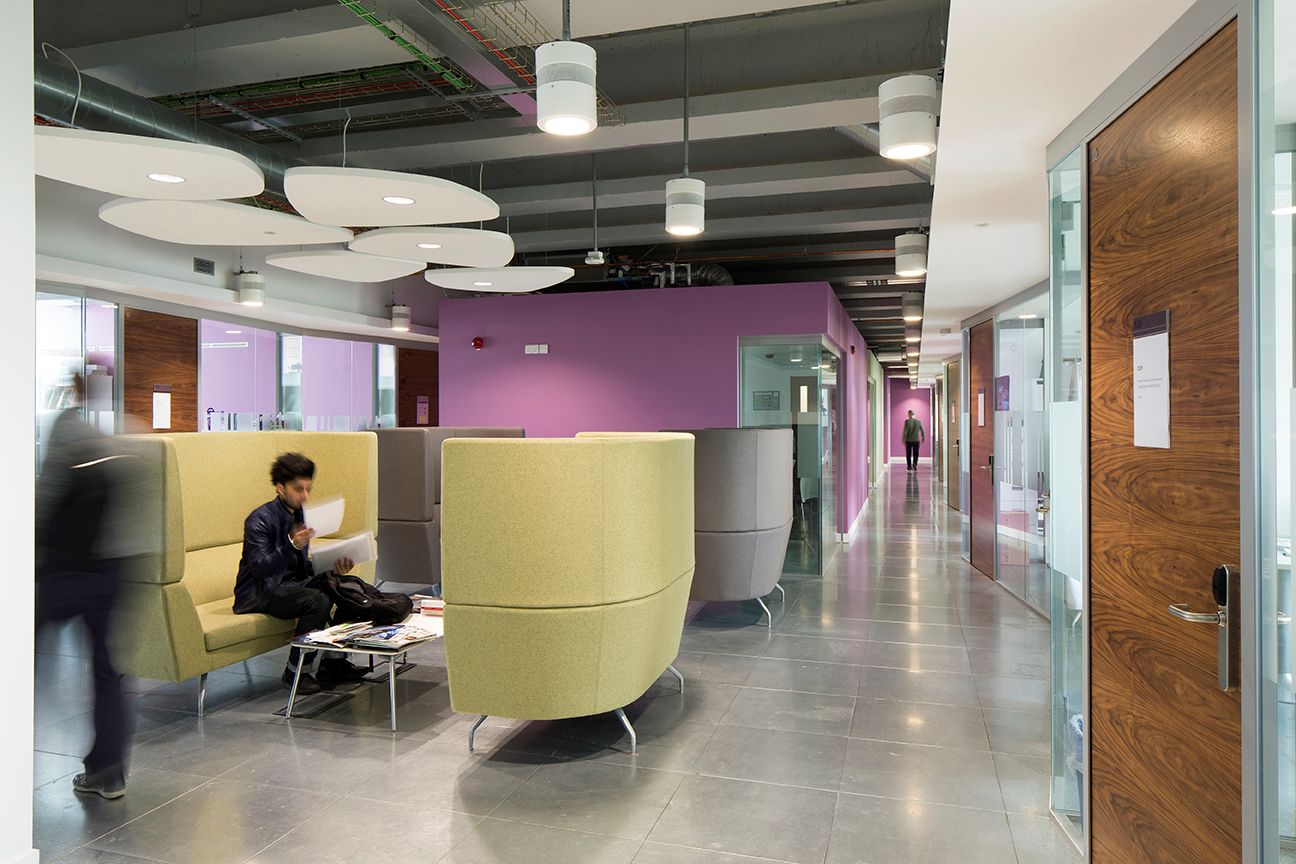 Accessibility, building services, and fire egress all required urgent improvement. The thermal performance of the envelope was poor, allowing significant heat loss through the windows and walls. Internally, teaching and research laboratories were outdated with unsuitable wooden floors, poor servicing and worn out equipment.
We opened up the floorplate of the building, reactivating the original column-free structure – creating the possibility to offer new, bright, open and flexible teaching and research spaces throughout the building. Since completion, the more efficient floorplate has generated a 26% increase in occupancy and a 54% increase in space utilisation. As external over-cladding was not viable due to a highly articulated façade, the thermal properties of the building envelope were radically improved by replacing all 986 of the original steel-framed Crittal windows with thermally-broken aluminium windows and low-e glazing to the north, and solar control to the south. Insulated plasterboard was installed inside the external walls, with additional thermal insulation added to the floor slabs around the perimeter of the building.
The real success of this project was delivered by understanding the common goal and collaborating heavily with our supply chain partners. A mutual trust of what it took to deliver this project ensured all packages were substantiated prior to starting and complete focus could then be given to delivery and engagement. The use of a full-time student ensured all disruption was minimised and the safety of the users guaranteed. This high-quality refurbishment of a large building, carried out in a live environment, has helped to provide a tested strategy for similar projects going forward, where internal works are taking place alongside teaching activities. We have applied this ethos to our programme for Kingston College.
Want to know more? Contact Henry Mayes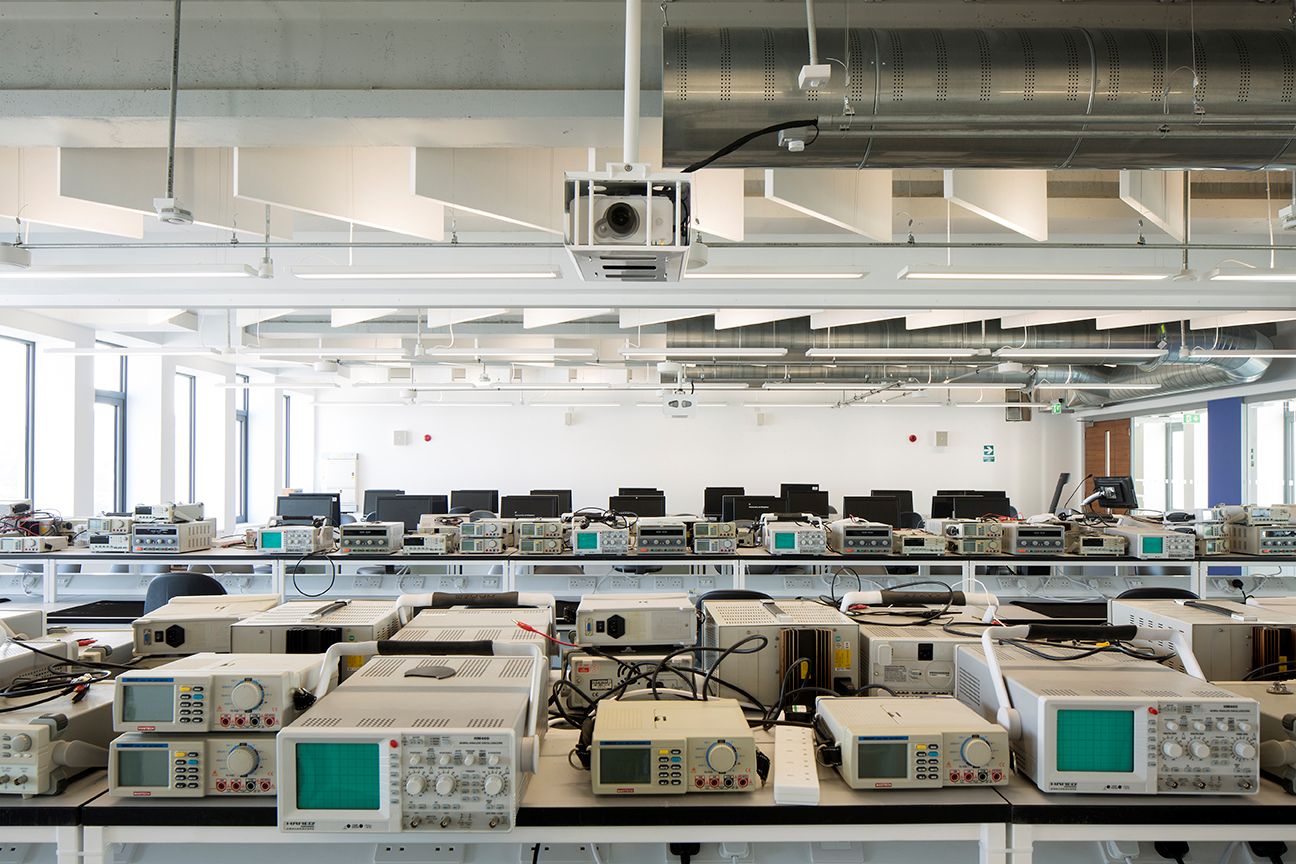 PROJECT HIGHLIGHTS
Building remained operational during fit-out programme

Replacement of all windows to improve insulation and energy performance

BIM used extensively to help avoid clashes

'Just-in-time' delivery system used due to constrained site

Sustainability features include aquifer thermal energy system and solar photovoltaic panels
PROJECT DETAILS
CONTACT US
The Bailey, 16 Old Bailey, London EC4M 7EG
EC4M 7EG
Tel: 020 7634 9600