Indigo development, Peterborough
Revitalising Peterborough city centre with affordable housing and commercial spaces
Work has begun on the Indigo development in Peterborough for Cross Keys Homes.
Due to complete in 2024, the development will bring much-needed affordable housing to the area. All of the homes will be let at discounted rents, set at or below 80% of the normal market rate.
We re-designed the initial scheme with Corstorphine + Wright to improve affordability, and produce a more efficient design that would bring about greater quality and programme and cost certainty. A lot of the learnings efficiencies generated through our Perry Barr Residential Scheme project have been implemented into this scheme.
Sustainability and MMC
The project will make use of innovative construction methods. We're aiming to make efficiency savings through pre-manufactured value, which will make up around 63% of the project's value.
We will also be utilising offsite manufacturing to increase quality, minimise embodied carbon emissions and help to maintain programme certainty. Elements that will be manufactured offsite include a light-gauge steel frame, brick slips and bathroom pods.
Find out more about the bathroom pods in the video below...
David McCallion, director at Willmott Dixon, said:
"We're proud to be working alongside Cross Keys Homes and our delivery partners to support the development of such a fantastic flagship project in Northminster, which will be crucial in improving access to high-quality, affordable housing in the centre of the city of Peterborough.
"This is a hugely significant regeneration project and therefore collaboration with the local community is vital during construction to ensure we meet the aspirations that we at Willmott Dixon and Cross Key Homes have set. As such, we will be prioritising locally sourced labour, providing training opportunities and investing in local businesses throughout the scheme. We're excited to be part of such a worthwhile revitalisation project and to see the positive impact on the local economy and wider community."
Claire Higgins, Chief Executive at CKH, said:
"This is a great step forward for CKH. The demand for affordable homes in our city is huge, so finding opportunities to regenerate large sites like this in the city centre is essential to providing the homes that people need.
"The scheme promises to be a landmark development which will offer sustainable, modern city centre living, just minutes from the train station and other key amenities. We are very pleased that we can now progress it at pace and are very much looking forward to working with our first-class project team on making our plans a reality."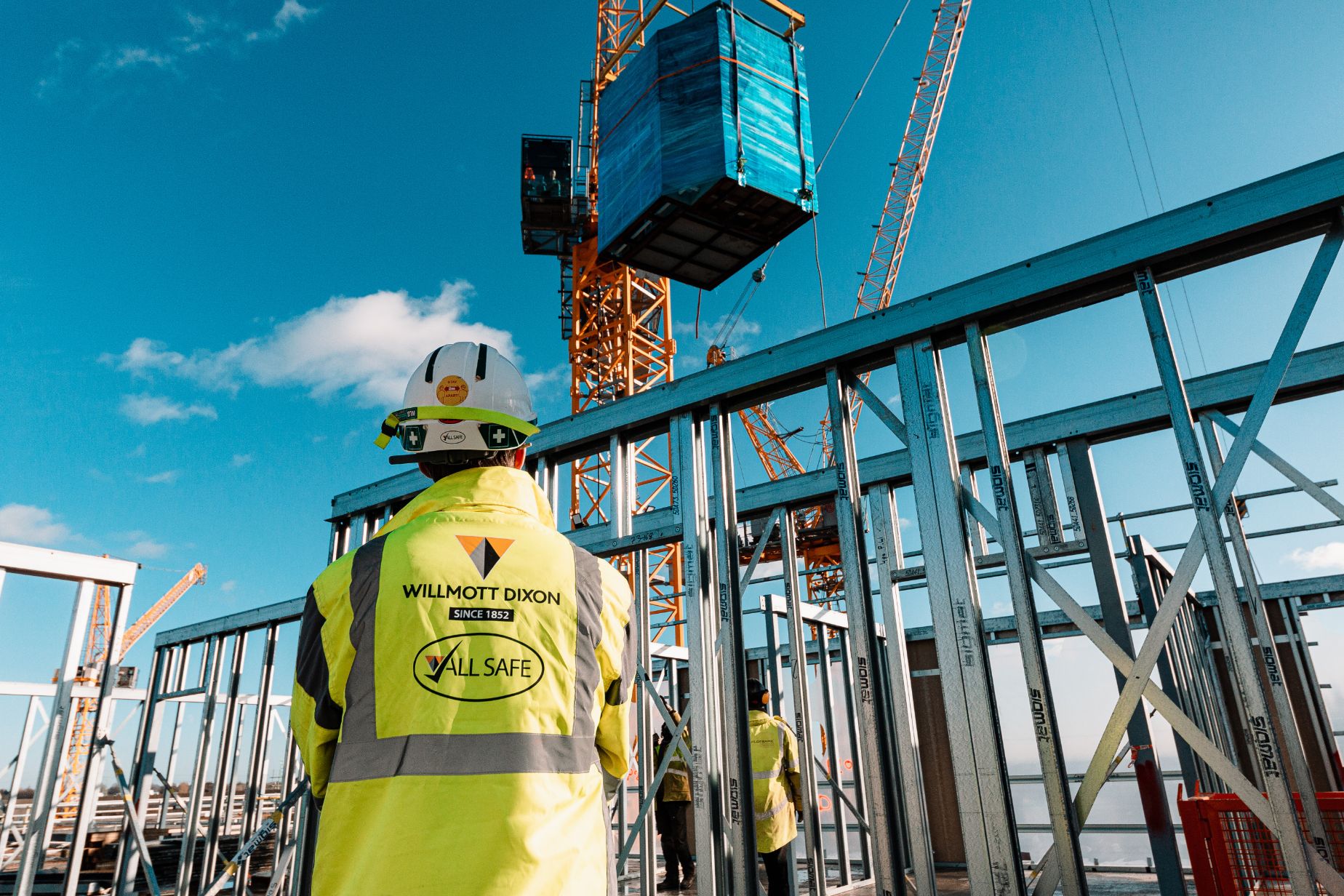 Our team installed similar bathroom pods at Perry Barr Residential Scheme in Birmingham.
PROJECT HIGHLIGHTS
Circa. £3.2 million social return on investment planned
315 units consisting of one-, two- and three-bedroom apartments, and 37 townhouses
Two ground floor units present leisure and hospitality commercial space opportunities
Improved public space at nearby Laxton Square
PROJECT DETAILS
CONTACT US
One Snowhill, Snow Hill Queensway, Birmingham
B4 6GN
Tel: 0121 236 9668