To offset our 2017 emissions, we invested in the Uganda Borehole Rehabilitation Project.
As a responsible business, we go above and beyond to make sure we minimise our impact on the environment. As well as introducing initiatives to reduce our carbon footprint, for every tonne of carbon we emit that we cannot avoid, we invest in a project overseas which is reducing carbon emissions by the same amount.
This means we can say that we are a carbon neutral business.
All the projects we invest in undergo a rigorous assessment to ensure that they achieve measurable and permanent reductions in emissions. We self-declare our carbon neutrality according to PAS 2060 guidelines.
We also choose projects that provide social benefits to local communities, in line with the aims of the Willmott Dixon Foundation.
Located in northern Uganda, the project works with local communities to identify and repair broken boreholes. This reduces the need for communities to boil water before drinking, preventing the burning of firewood.
The programme was also the first to implement the new Gender Equality methodology from the Gold Standard. In Uganda, women are the primary collectors of water, often spending over three hours a day collecting water from distant sources. The impact of a safe supply in a community helps to reduce the burdens on Ugandan women and empowers them to use their time to learn new skills to generate income.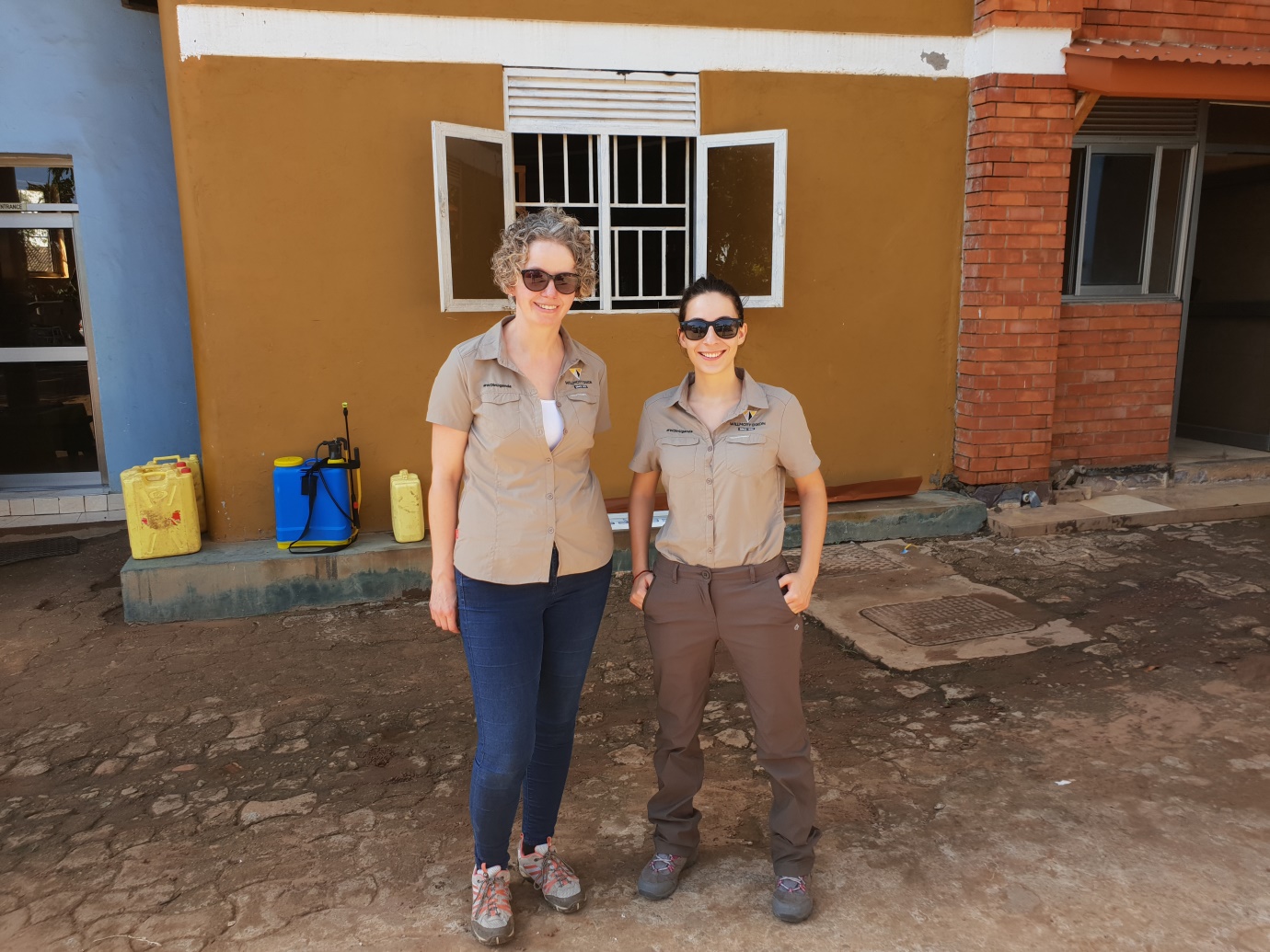 Two of our sustainability champions Alison Brough (left) and Anna Koukoullis visited this project in October 2018. They witnessed first-hand the impact newly installed water facilities in two primary schools and in the two villages we supported are having.
In one school they visited, the new water borehole is keeping children in education. Previously, students would have to leave school during lunchtime and walk to the nearest borehole, sometimes up to 3km away, just to access safe drinking water - resulting in few returning for afternoon classes. Now, with clean water on site, more children can complete their schooling.
We also helped to fund the building of female-only latrines and changing rooms in a school. Girls in Uganda can attend primary schools up to the age of seventeen, but prior to the fittings, poor sanitation and a lack of privacy would lead to many girls dropping out of education. Since the new latrines have been installed, the number of girls attending the schools has doubled to 700 – outweighing the 600 male students in the school!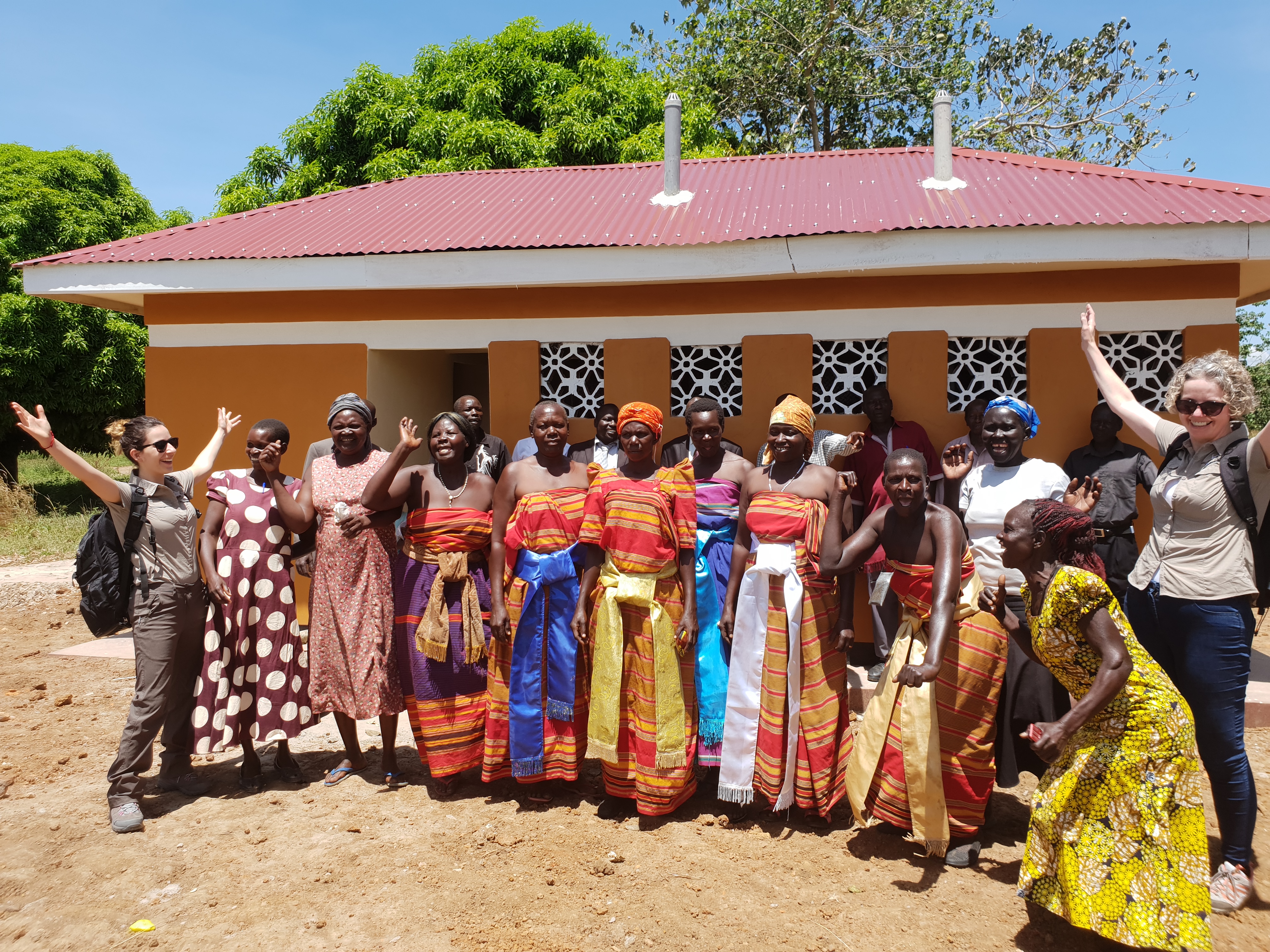 The realities of life for Ugandan people had a big impact on Alison and Anna.
Alison said: "I went to the supermarket the day I got back. It brought a lump to my throat seeing the gluttony of food and drink so readily available. The stark contrast from the communities I had spent time in where if the crops didn't grow they didn't eat or they had a 6km round trip to collect water. Women are the water carriers and fetchers - they walk on a daily basis many km with 20 litres of water on the heads and babies on their backs. Children carry smaller containers but do the same trip with their mothers. We turn on a tap."
Anna added:
"The Uganda trip was an incredible experience. Seeing the smiles on the faces of the children and locals using the boreholes was extremely emotional, I felt proud to be part of a company who gives back in this way. It is an honour to share my experiences with my colleagues and to find ways for us to continue to support those who really need it. I feel like I am a more rounded person and can embed this into developing myself as a leader and hopefully inspire others to drive positive social change to leave a lasting legacy."
Our carbon emissions data is verified annually by Bureau Veritas as an independent third party, in order to substantiate the quantity of carbon credits required for purchase to offset our emissions, in line with our commitment to be a carbon neutral business.
Watch a short film about Anna and Alison's trip here: