Katie Butler
Project surveyor
Choosing construction for a career
Katie didn't imagine she would be working in the construction industry, in fact she started working for Willmott Dixon to pursue a career in finance and found that her attention was drawn to the work carried out by the surveyors.
Katie says:
"Construction was absolutely not a career I had thought about, I could barely navigate myself around a little DIY in my own home let alone on a building site – however after joining Willmott Dixon to work in finance it was the surveyors role that caught my eye, the excitement of buying gains, negotiating final accounts and value engineering packages was very motivating and I knew it would be something I would enjoy."
Katie decided to take the plunge and become a management trainee, a big risk for her as she was near qualified in accountancy, but it turned out to be the best decision she's ever made!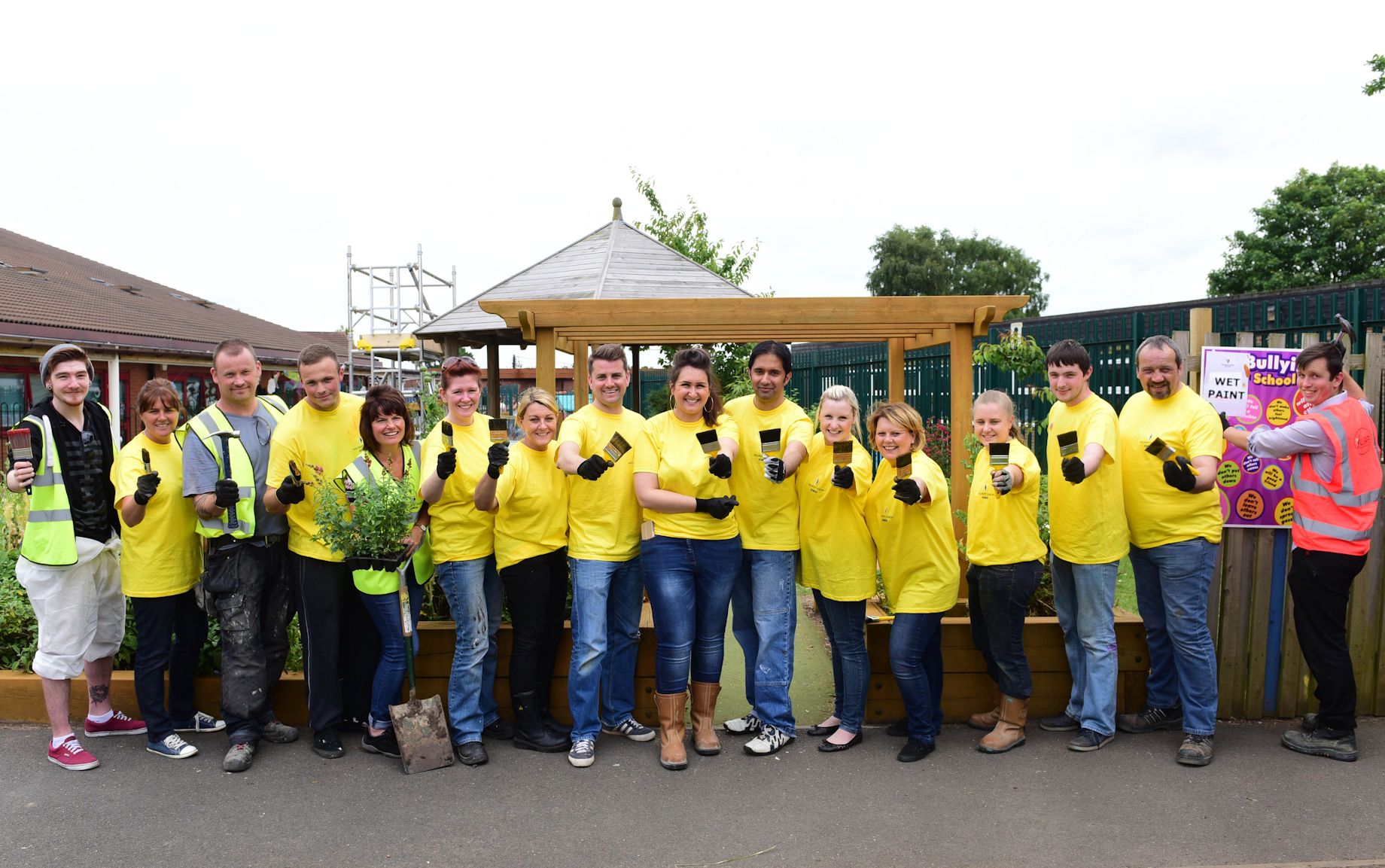 Katie, centre, led our trainee challenge last year
Katie:

"Initially it was a big change and I found it quite challenging but I resolved to never being afraid to ask a question or challenge an idea – it's like anything if you work hard you can achieve your goals. I am now Lead Surveyor on my own project which is a 65 home build that involves managing numerous subcontractor and consultant packages, working with a site team, and dealing with the various challenges."
Katie's advice to women considering the industry? "To anyone shy about working in construction I'd say give it a go!"

"The days of sexism within the industry are long gone and providing you are willing to go that extra mile - just like the rest of the site team to get the job done - whether you are male or female is irrelevant and you'll naturally fit in and progress.
"I think more women need to move into the construction sector but to do this us females who are already working in the industry need to drive that. I feel it is especially important we are ambassadors for women in construction and help lead the way to removing the stigma of "it's a man's world" in construction, because believe me girls it is not!"