The National Procure Partnerships Framework is a fully PCR 2015 compliant framework notified on Find a Tender Service (formerly the OJEU). Procure partnerships supports public sector bodies to deliver their projects and strategic targets.
It is structured around nine regional framework lots, providing local delivery with national governance for construction, decarbonisation and retrofit projects. The contract framework has been built to be flexible, giving customers a choice of single stage, two stage or two stage express procurement or direct award options. The Framework can be used for design and build or build only projects.
Willmott Dixon is a partner of both the National and NW Framework (this commenced April 2022 for four years).
Procure Partnerships National Framework commenced on the 1st of November 2023 for a four-year term and is available to all public sector bodies.
Willmott Dixon's lots: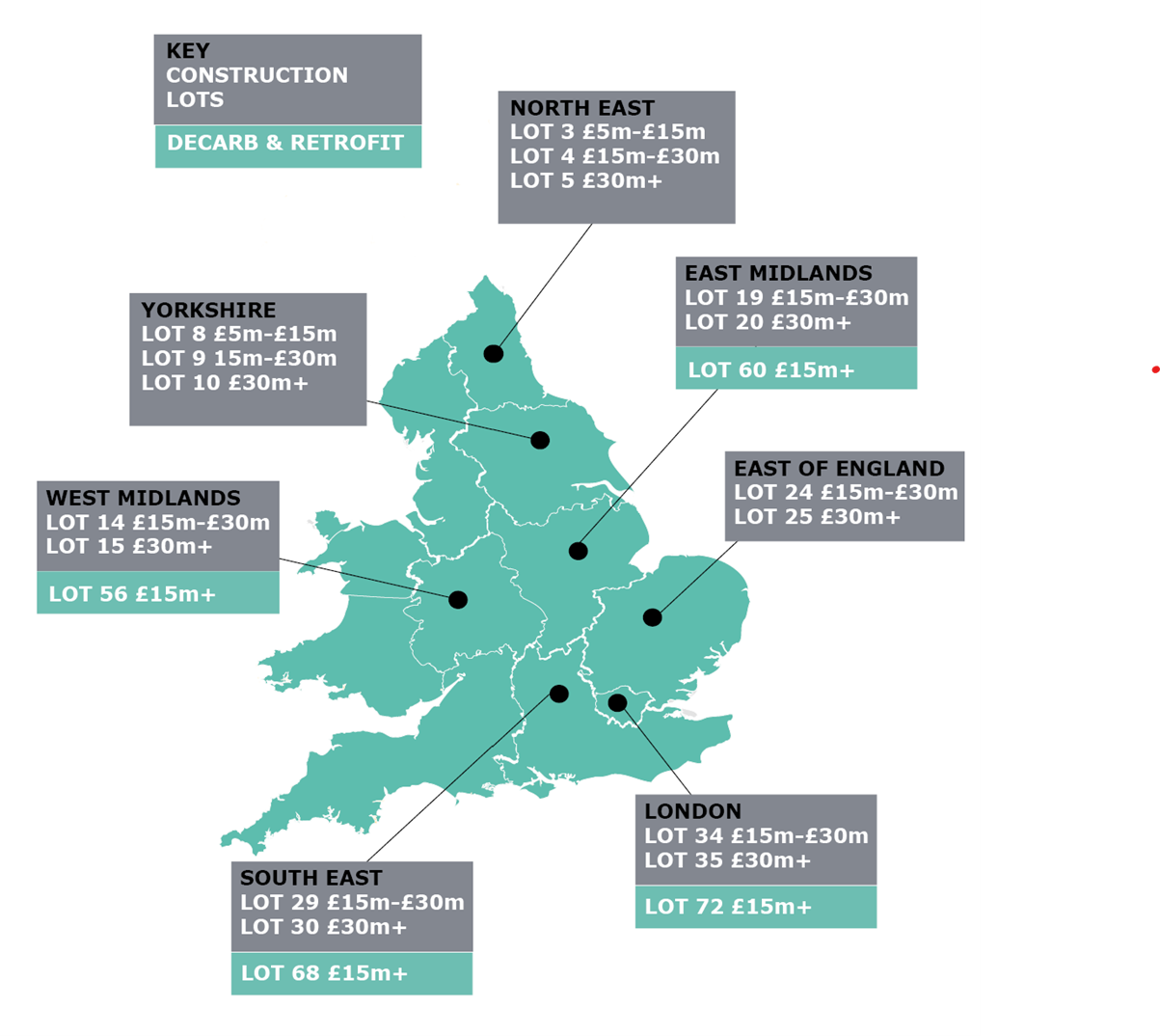 Decarb & Retrofit Lots
With carbon reduction and environmental goals ever growing, the Procure Partnerships Framework PCR15 compliant Decarbonisation and Retrofit Lot can ensure these goals are met. Utilising existing estate, the Procure Partnerships decarbonisation and retrofit lot can enable carbon reduction measures to be implemented.
Improving the fabric of the building, updating lighting systems, and upgrading existing boilers are all examples of the works they can support within the decarbonisation and retrofit framework.
Having the flexibility to choose, to either directly appoint, run a single stage, two stage, or two stage express call off, the customer has full control over the tender process.
Contact: Erika Buckenham - Erika.Buckenham@willmottdixon.co.uk