Alexandra Palace restoration
Restoring the magnificent Victorian-era East Wing theatre back to its full splendor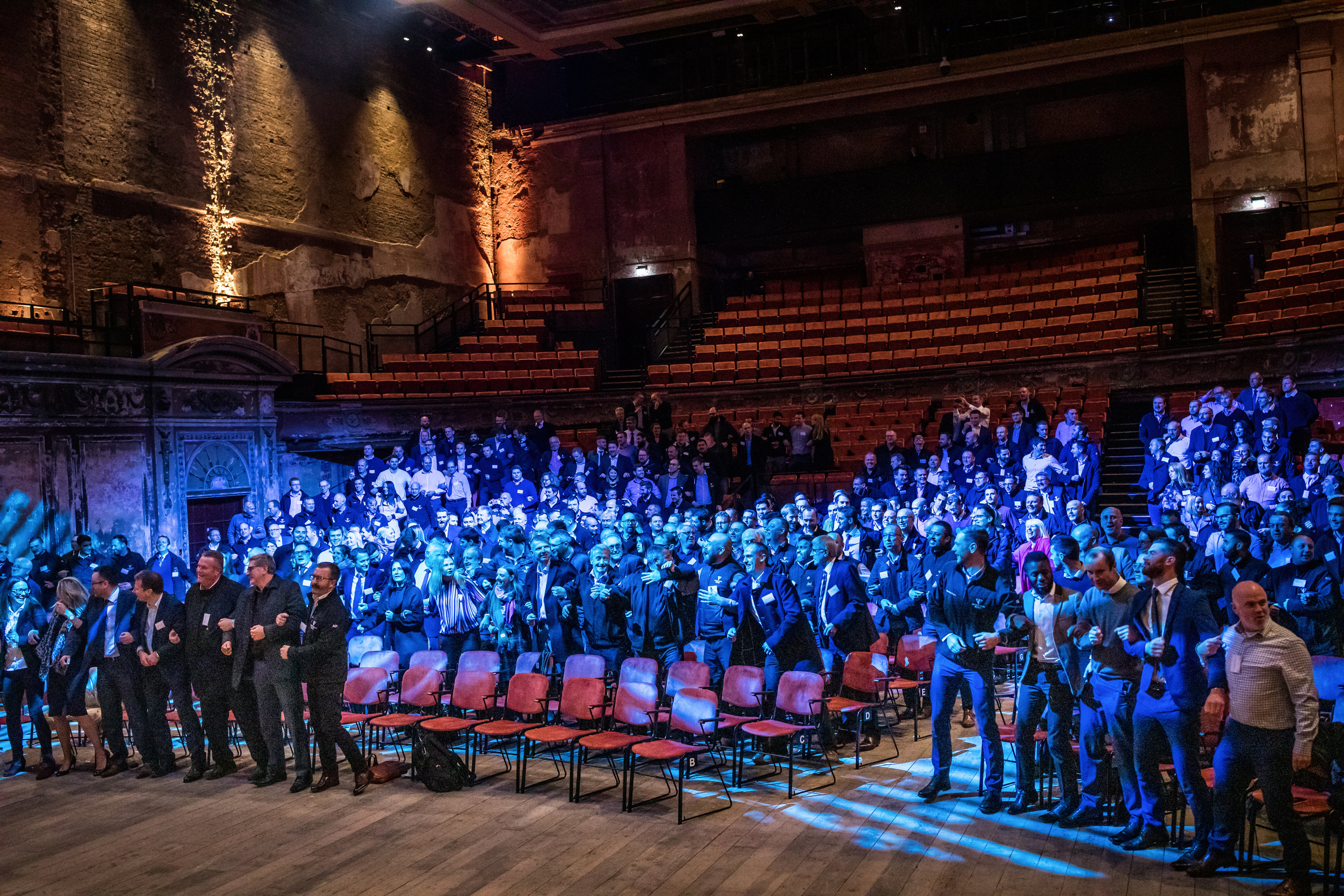 Our team celebrate completion
Our restoration of the iconic Alexandra Palace's East Wing has lifted the lid on a goldmine of Victorian-era architecture that hasn't been seen for decades.
The Grade II listed heritage project saw the East Wing's theatre brought back to life to provide an exciting new venue for shows, opera, plays and ballet. There is also new public space at the entrance to sit and marvel at one of London's most iconic buildings.
Arrested decay
Much of 'Ally Pally' - home of the first BBC television broadcasts - was dilapidated for 80 years; especially the East Wing.
Not anymore! Thanks to our work, a bright new era dawns with famous entertainment acts set to flock to the restored East Wing theatre that's been given the 'arrested decay' treatment – where we stabilized the 80 years of decay, keeping the appearance of the theatre similar to when it closed but making it structurally sound and fit for another 100 years.
During the course of our restoration, we stabilized the structure and the ceiling, while the entire floor was lifted up and levelled with all of the 1,200 original floorboards re-laid. The stage was strengthened and around 2,000 bricks were reclaimed and used elsewhere at the Palace as part of a recycling exercise.
The completed theatre space can now accommodate 1,300 people standing and sitting, although 800-900 will be more typical, with the stage area ready for another 100 years of entertainment.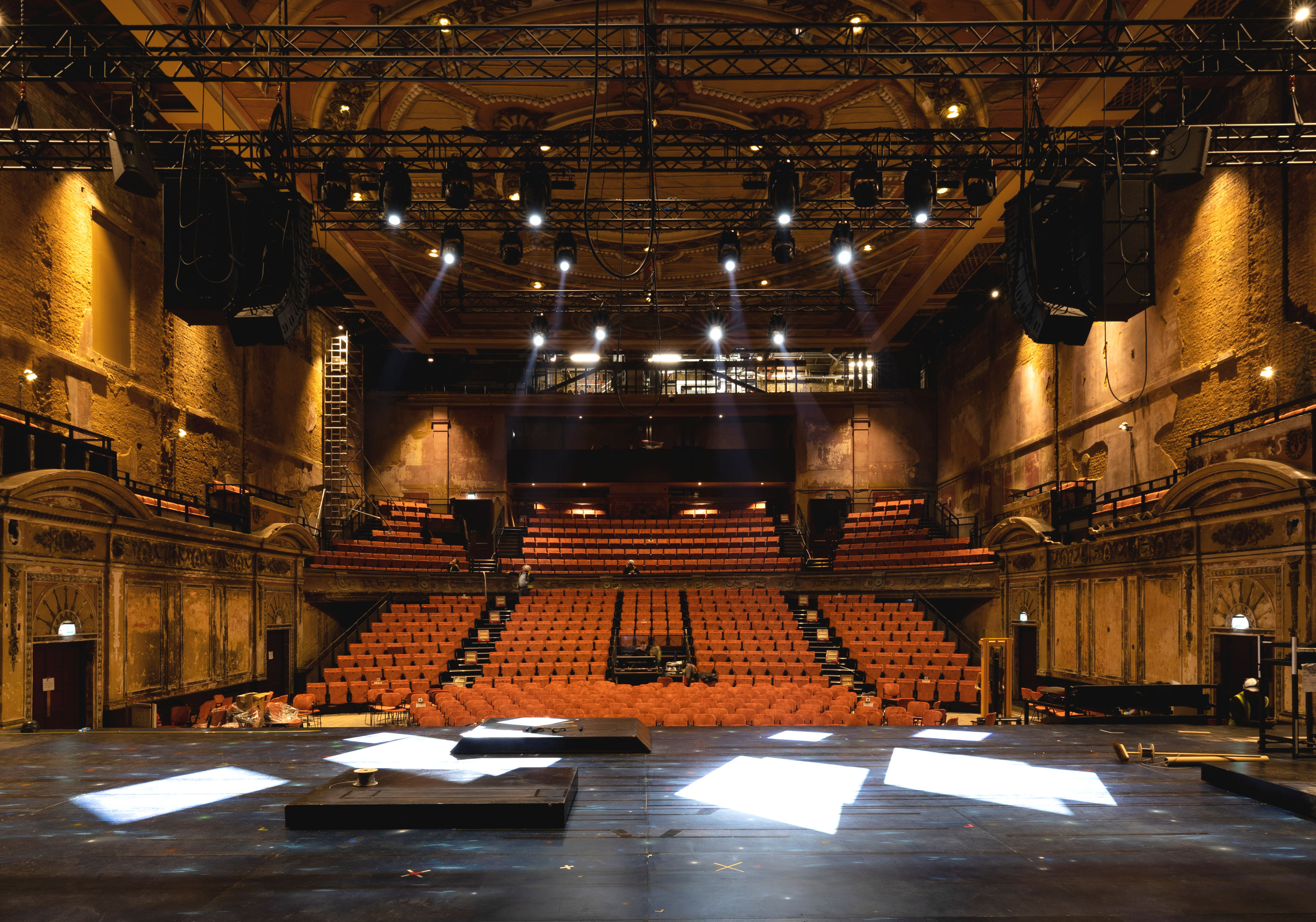 The stage is now fit for use for another 100 years
Hidden gem
Three million people enjoy Alexandra Park and Palace every year, but when watching bands like Florence and the Machine or cheering on the darts, just yards away was an astounding Theatre and Britain's first-ever broadcasting TV studio, lying hidden and derelict.
There were no seats in the building our team inherited, but there was a balcony that was saved with new seating added above and retractable seating below. Now people can visit and watch entertainment in comfort.
The public realm space at the East Wing entrance
Our team was chosen for this complex job through our experience of:
refurbishing large buildings
working in heritage sites
delivering projects in live environments
minimising disruption to local neighbours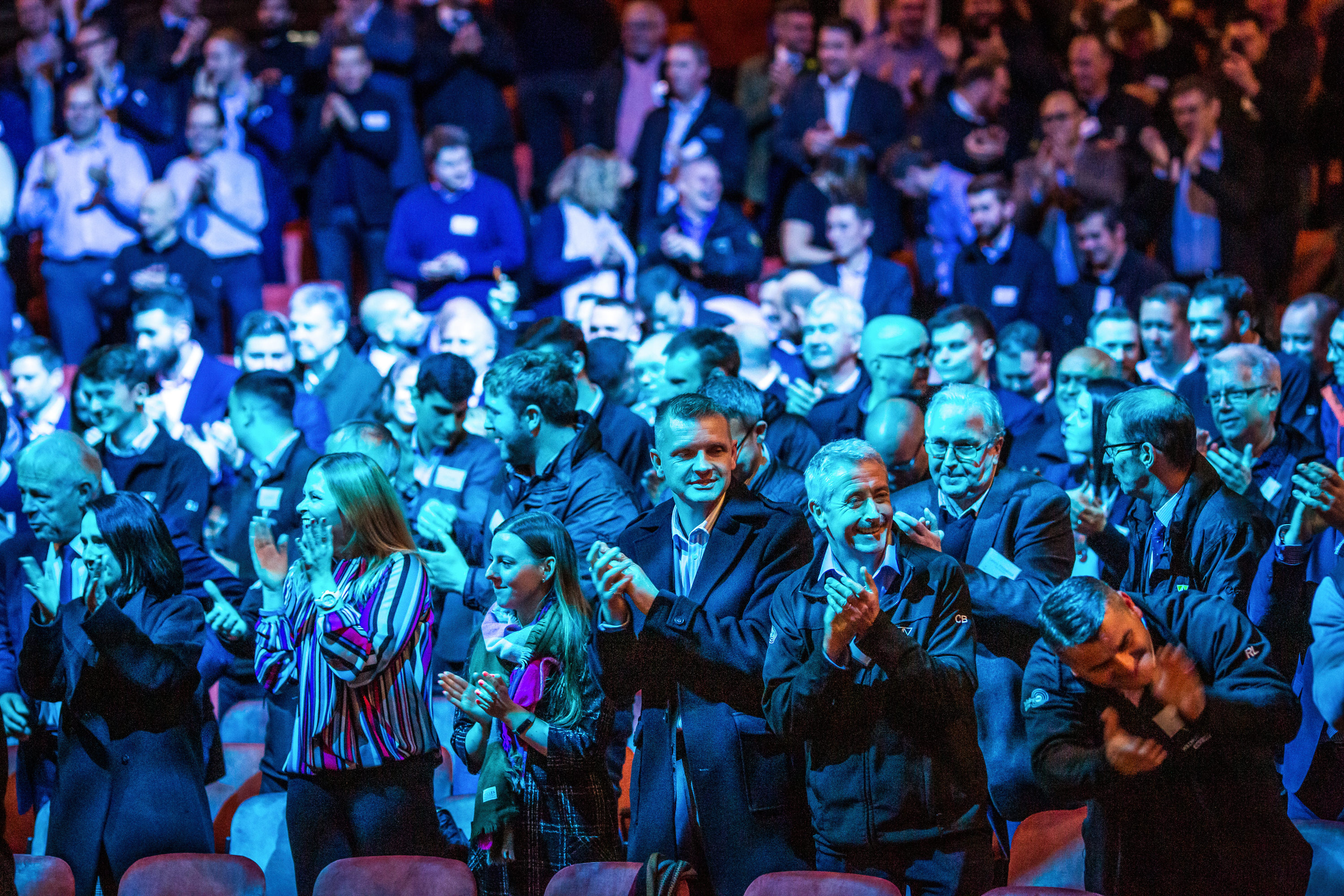 The Willmott Dixon team at the theatre's openings
Iconic project
Alexandra Palace's restoration was supported by award-winning architects Feilden Clegg Bradley Studios.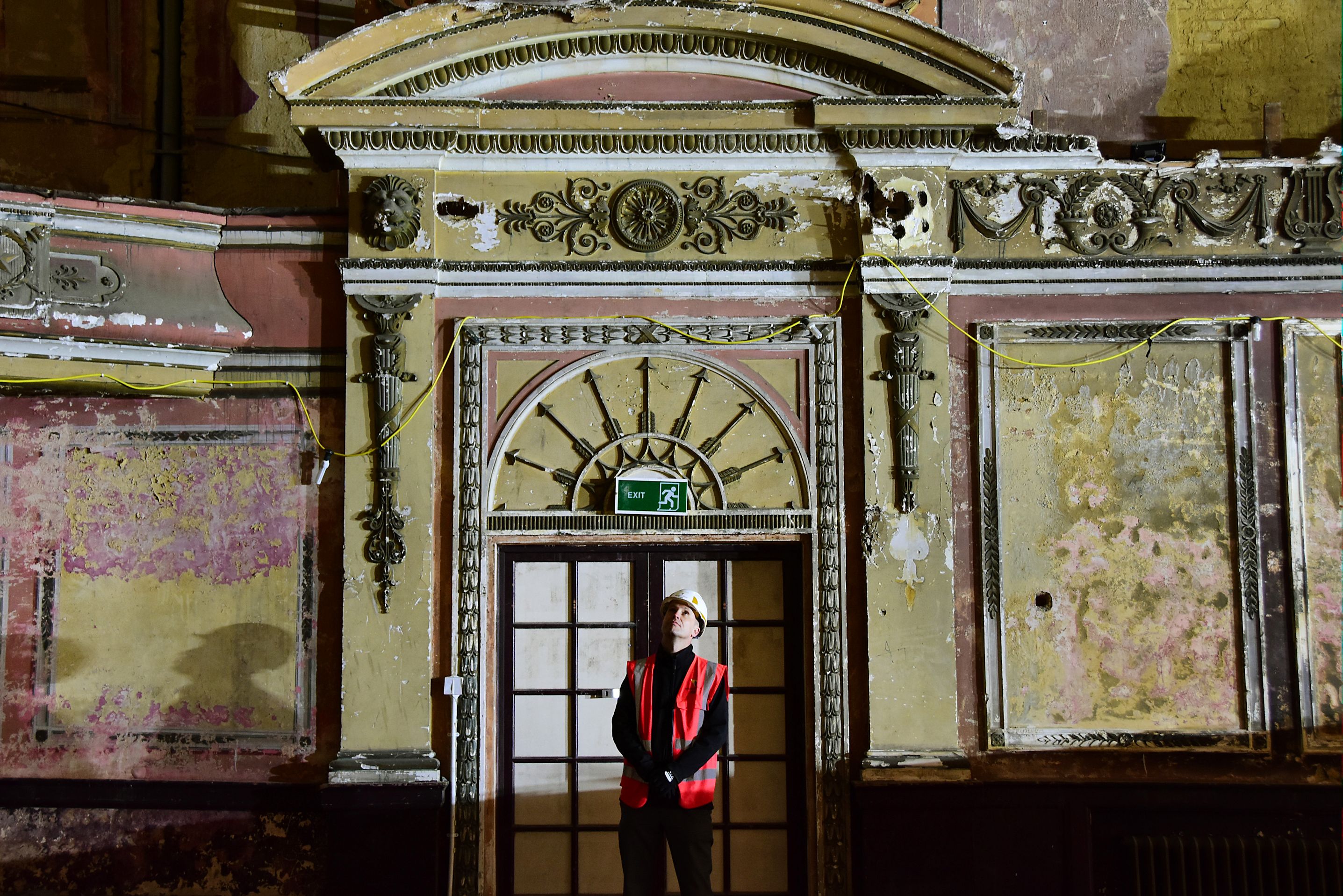 Inspecting the decay
The theatre was revived as a flexible space that can be used either in its original proscenium staging, or as an in-the-round or thrust configuration, with a flat floor so it can be used for other functions.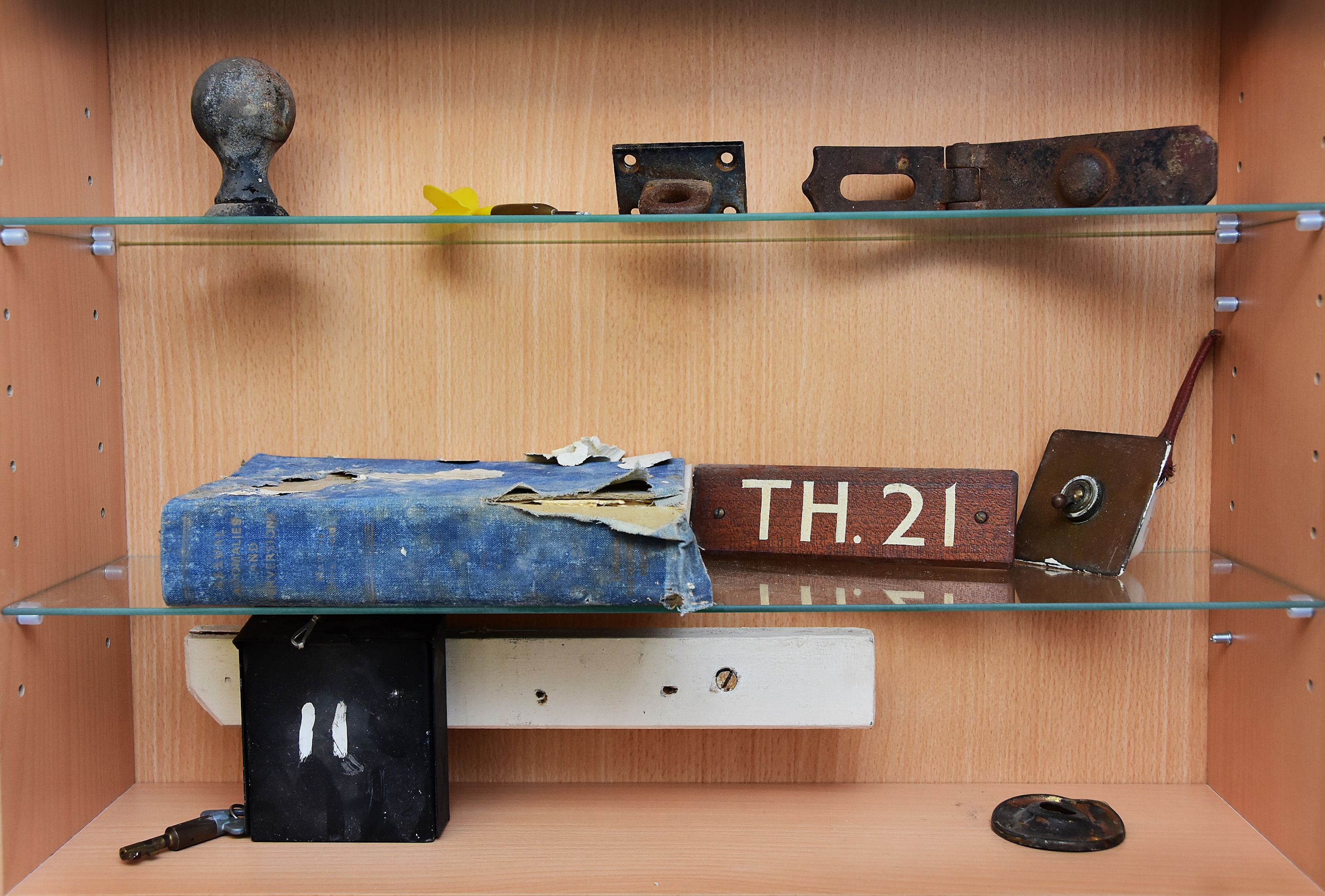 Major regen scheme in Haringey
When it was built in 1875, the 3,000 seat playhouse had cutting edge machinery that was able to fire performers into the air or stage spectacular scene changes. Used as the hospital wing of an internment camp during World War I, when the BBC moved into the Muswell Hill landmark in 1935, it fell into disuse as a prop store for Dad's Army sets and Dr Who Daleks.
Our restoration is the culmination of years of planning and months of negotiations in a rigorous procurement process, to realise the aspirations of the Trust.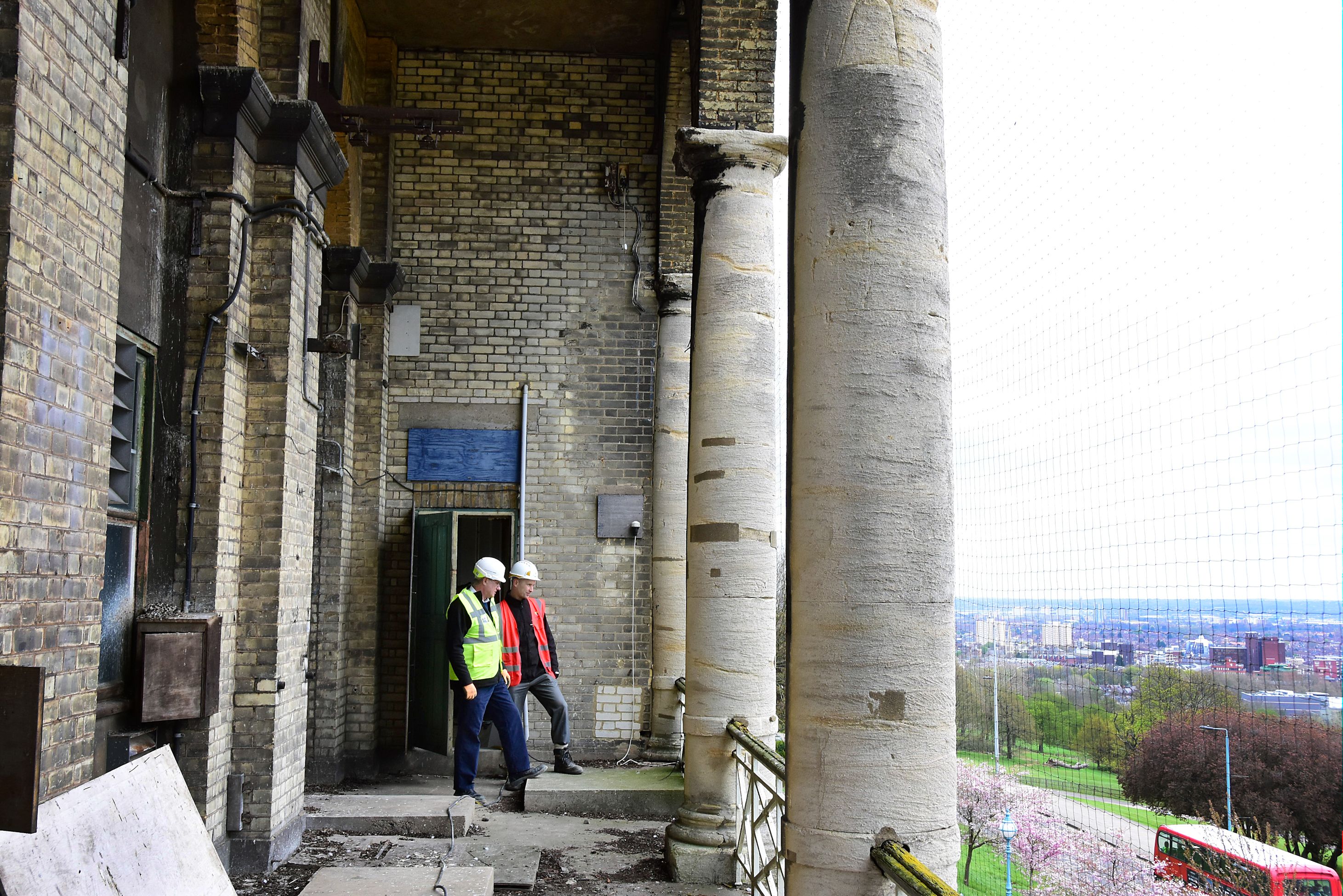 The Victorians built Alexandra Palace with the ambition to entertain, inform and educate its visitors. This restoration means that it remains as true to its vision 150 years later, as it was on the great day it opened - and that's something we can all be proud of.
PROJECT HIGHLIGHTS
Restoring world famous Alexandra Palace's East Wing
Using the 'arrested decay' approach
New theatre for 1,300 people
Theatre closed for over 80 years
PROJECT DETAILS
CONTACT US
Willmott Dixon House, 80 Wilbury Way, Hitchin, Herts
SG4 0TP
Tel: 01462 442200
Fax: 01462 442204