Dagenham Civic Centre
Refurbishing the grade 2 listed centre to become Coventry University's new London Campus
Coventry University chose Willmott Dixon Interiors to transform the Grade II listed Dagenham Civic Centre in - the local council's former HQ - into the university's CU London campus. It's our second project for Coventry University, following the completion last year of its new-build Scarborough campus.
It followed the successful fit-out of the Design Museum which opened in November 2016.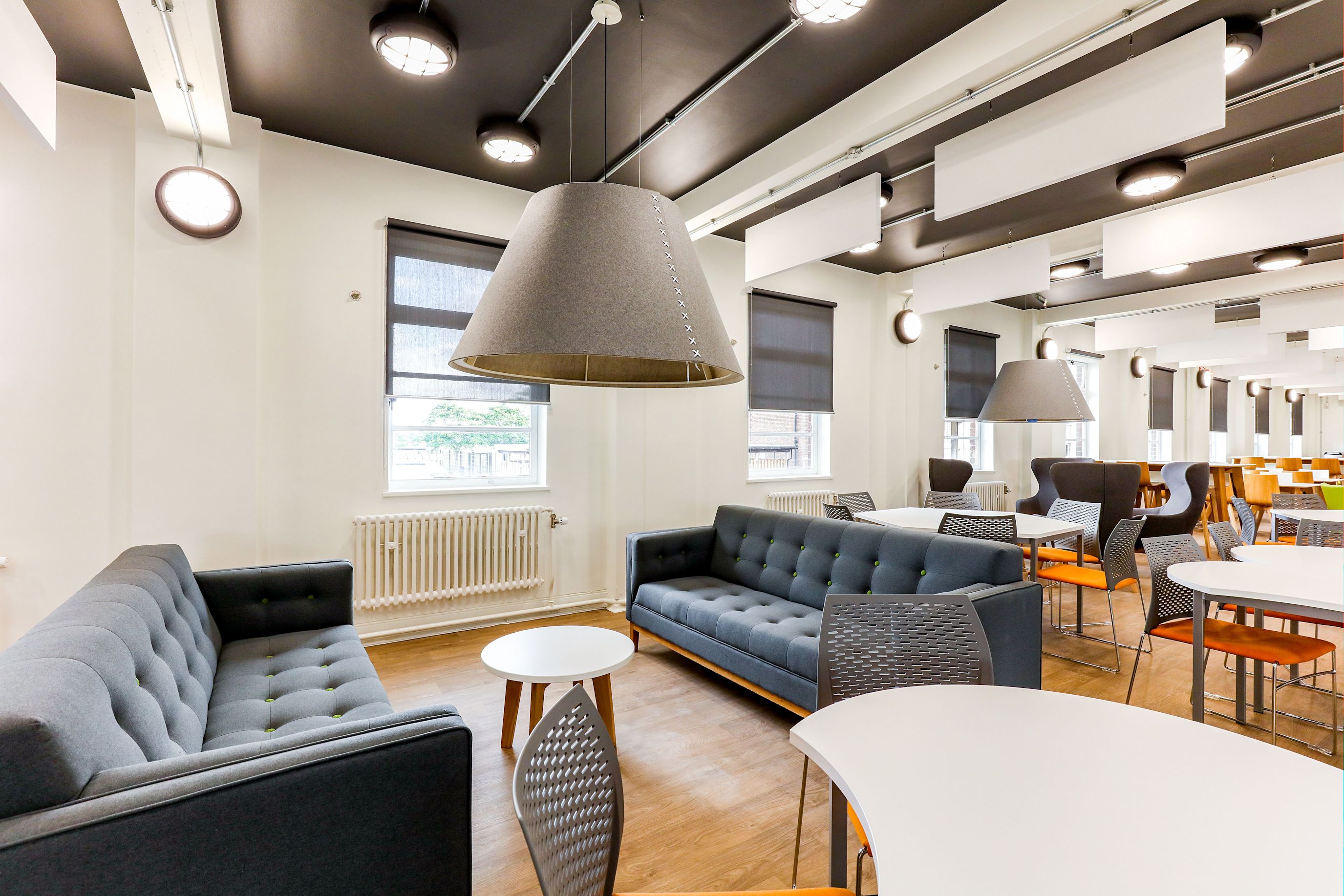 University heads east
Underlining the potential in Barking and Dagenham, Coventry University chose this borough to expand into with its CU London campus, with our fit-out experts remodelling Dagenham Civic Centre into a cutting-edge learning environment for students undertaking a range of full and part-time courses.
The Art Deco building was originally designed by Architect E. Berry Webber and constructed in 1936 as part of a major civic development programme in London during the inter-war years.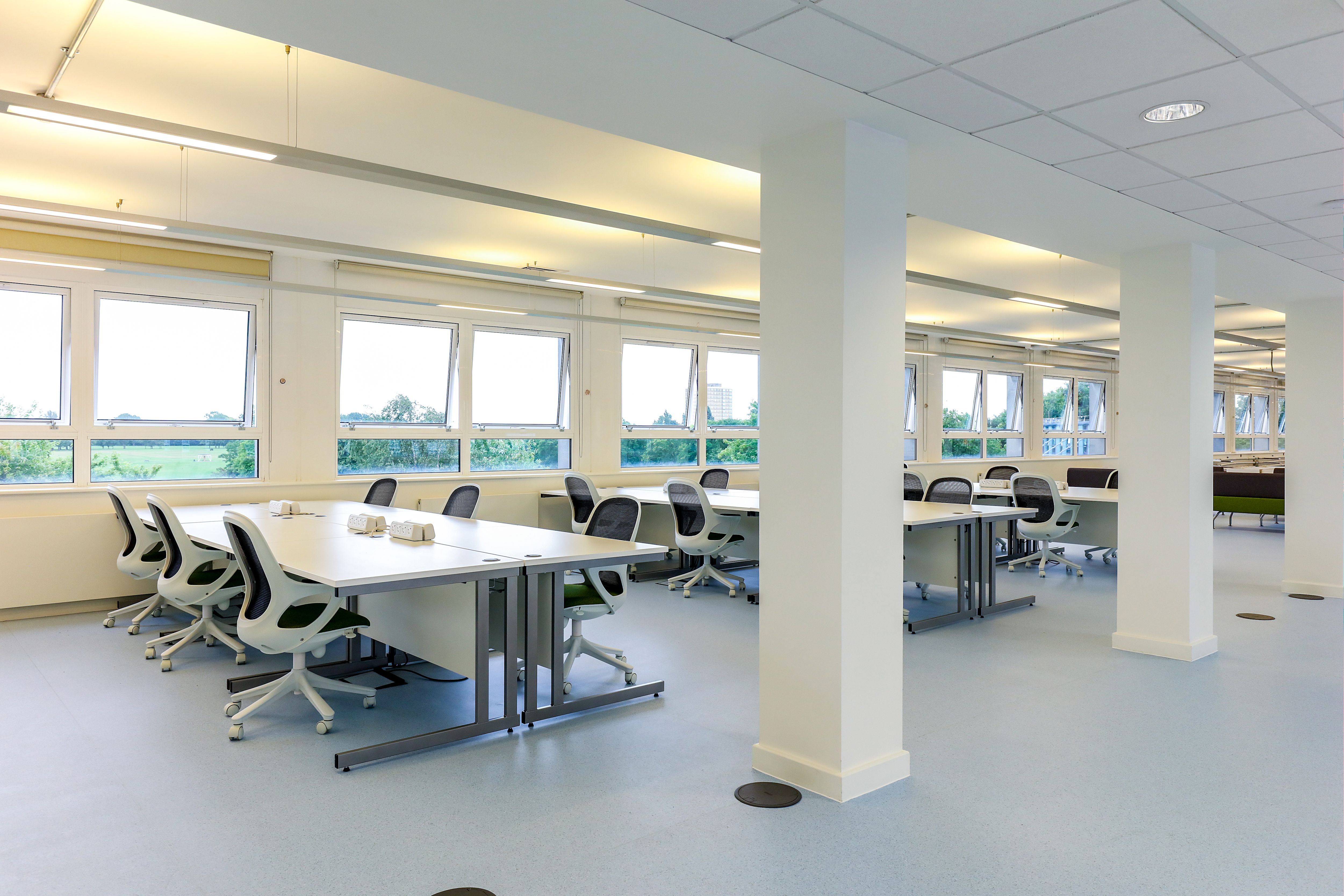 The building underwent significant restoration in 2003 to restore much of its original stonework and paint colours and the latest project will protect and enhance many of the building's key aspects including its dramatic entrance hall and atrium and council chamber.
Want to know more? Contact Paul Gorry
We ensured it remains a beautiful example of the architecture of its time with the attention to detail at the three-storey entrance hall that makes it part of the region's building heritage.
New future for local landmark
The new university will provide 3,000 places at launch. Based upon the high-quality and low-cost career-focused model of higher education pioneered by Coventry University through its CU Coventry model, CU London offers lower fees and more flexible learning options to make higher education more accessible to students.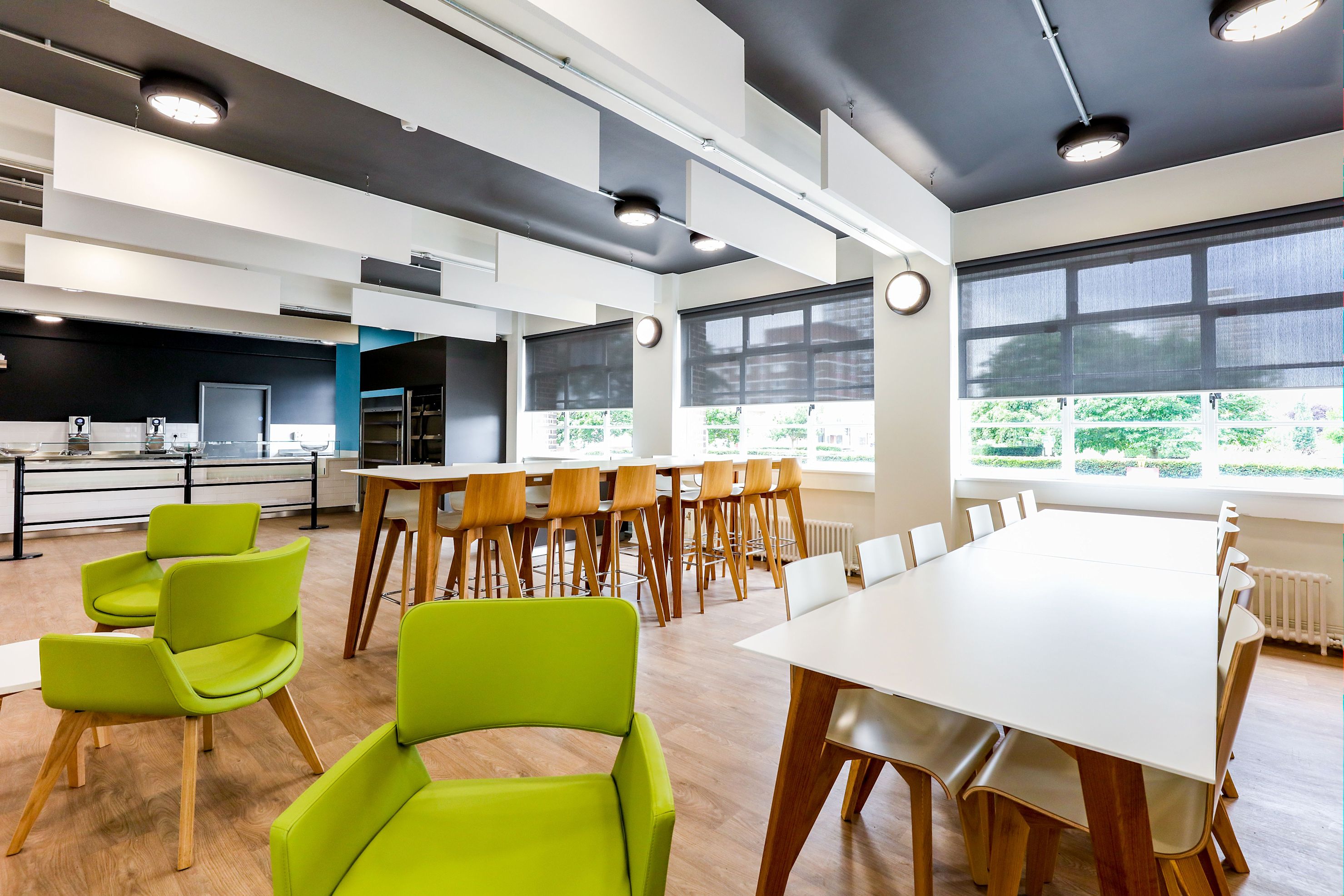 Opened September 2017
A substantial element of the project was to remodel and refurbish the former council offices in the building's two wings to create a series of high quality learning spaces which benefit from fantastic views across the site's landscaped grounds and the adjacent Central Park.
John Dishman, chief executive officer and director of CU Coventry:
"We are very happy to be working with Willmott Dixon on our new campus in Dagenham as we look to expand further. The Civic Centre is an iconic east London landmark and Willmott Dixon is experienced in transforming listed buildings. We look forward to seeing the campus take shape over the coming months."
This is another major project for Willmott Dixon Interiors in the education sector, following recently completed projects for Imperial College, University of Brighton, Elstree University Technical College, London Metropolitan University and The London School of Economics.
Grade 2 refurbishment specialist
It is also the latest in a host of projects which has seen Willmott Dixon breathe new life into public buildings, with the company also involved in refurbishing Alexandra Palace's East Wing and restoring Darlington Civic Centre.
Graham Shaw, MD at Willmott Dixon Interiors:
"We are really pleased to be working with Coventry University to create a modern and inspiring learning space in London. Coventry University's model is a very imaginative one which enables more people to have access to higher education."
As with all projects, our team are engaging with the wider community to offer a variety of exciting training and employment opportunities. The team are currently recruiting local residents for apprenticeship and work experience opportunities, to help more people to get into construction. As part of the company's drive to enhance the life chances of 10,000 young people, the team are also offering extra-curricular support in local schools, mentoring and employability skills workshops.
PROJECT HIGHLIGHTS
Fast track project on Grade 2 listed building
Supports Coventry University's expansion into London
Second project outside Coventry for university after Scarborough
WIllmott Dixon is a UK leader for university campus work
PROJECT DETAILS
CONTACT US
The Bailey, 16 Old Bailey, London EC4M 7EG
EC4M 7EG
Tel: 020 7634 9600