Creating affordable homes in Doncaster
---
HIGHLIGHTS
Addressing shortage of affordable homes
Home built to Lifetime Homes standard
Homes built over 9 sites
---
Our team of housing experts have built a programme of new affordable council houses over nine sites in Doncaster, the new homes are a mix of one, two, three and four bedroom apartments, houses and bungalows to Lifetime Homes standard.
Lifetime Homes are ordinary homes designed to incorporate 16 design criteria. Each design feature adds to the comfort and convenience of the home and supports the changing needs of individuals and families at different stages of life.
The project was an essential requirement for the Doncaster Metropolitan Borough Council's growth and improvement to meet the borough's current and future housing needs with a target of delivering an estimated 920 homes per annum.
The sites include:
Victoria Court (17 units)
Ashwood House (10 units)
Layden Drive (57 units)
Wildflower Close (4 units)
Shelley Avenue (6 units)
Whitcomb Drive (3 units)
Croasdale Drive (5 units)
Abbey Green (6 units)
Armthorpe Depot (12 units)
The new homes seek to address the shortage of affordable homes for larger families and include units that can be easily split or merged to give flexibility of property size where required.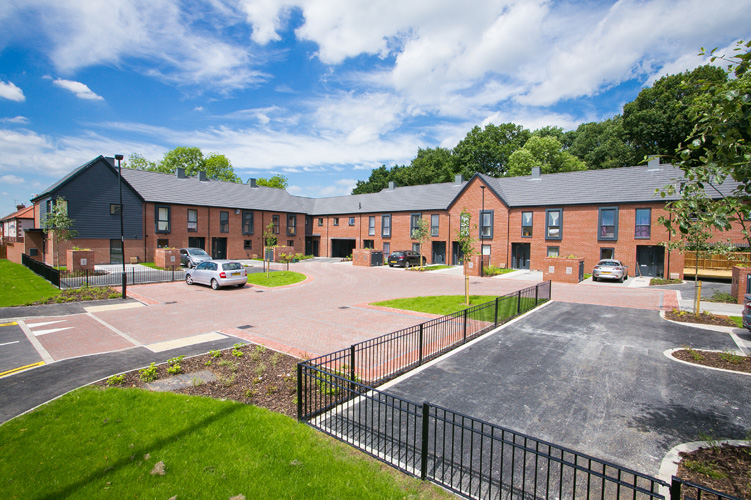 Peter Owen, managing director of Willmott Dixon said,
"We are delighted to continue our work in Doncaster, providing much needed affordable homes for local people. Wherever possible we used local companies with over 65% of local spend and labour within 20 miles of the sites."
Bristol Grove won Social Housing Development of the Year at The Bricks 2018 which reward developers, housing associations and contractors for delivering exceptional sites. Willow Grove is also shortlisted for a national Inside Housing Development Award too for Best affordable housing development with the winners announced late November 2018.
During the course of the project, which was procured through the Scape Major Works Framework, there were 197 school and university visits to the site, 29 apprentices and 429 young people attended workshops.