Grange Paddocks Leisure Centre
East Herts Council's state-of-the-art fitness facility with a special focus on disabled users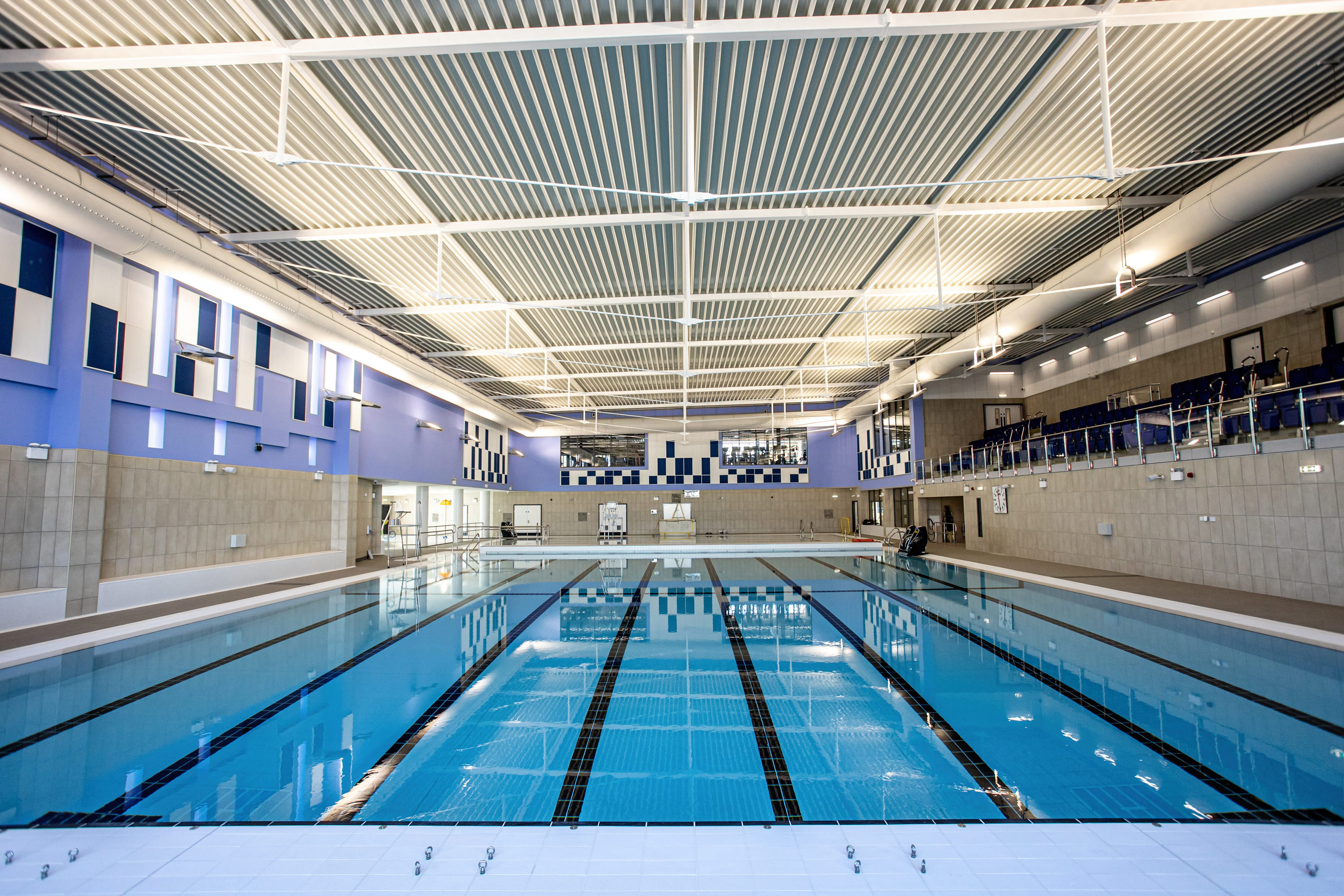 Our specialists replaced an existing leisure centre in Bishop's Stortford with a new facility that meets modern demands for high quality facilities. It aims to make exercise as easy and enjoyable for as many people as possible, replacing an existing 1970s facility that is being demolished.
Major investment
The facility off Rye Street represents a £22m investment by East Herts Council in people's health and wellbeing.
Residents have access to a 25m eight-lane competition main pool, teaching pool and water confidence pool, as well as two studios equipped with the latest audio-visual enhancements for 40 people to exercise in each. There is also a fitness suite, self-contained football changing facilities and a café.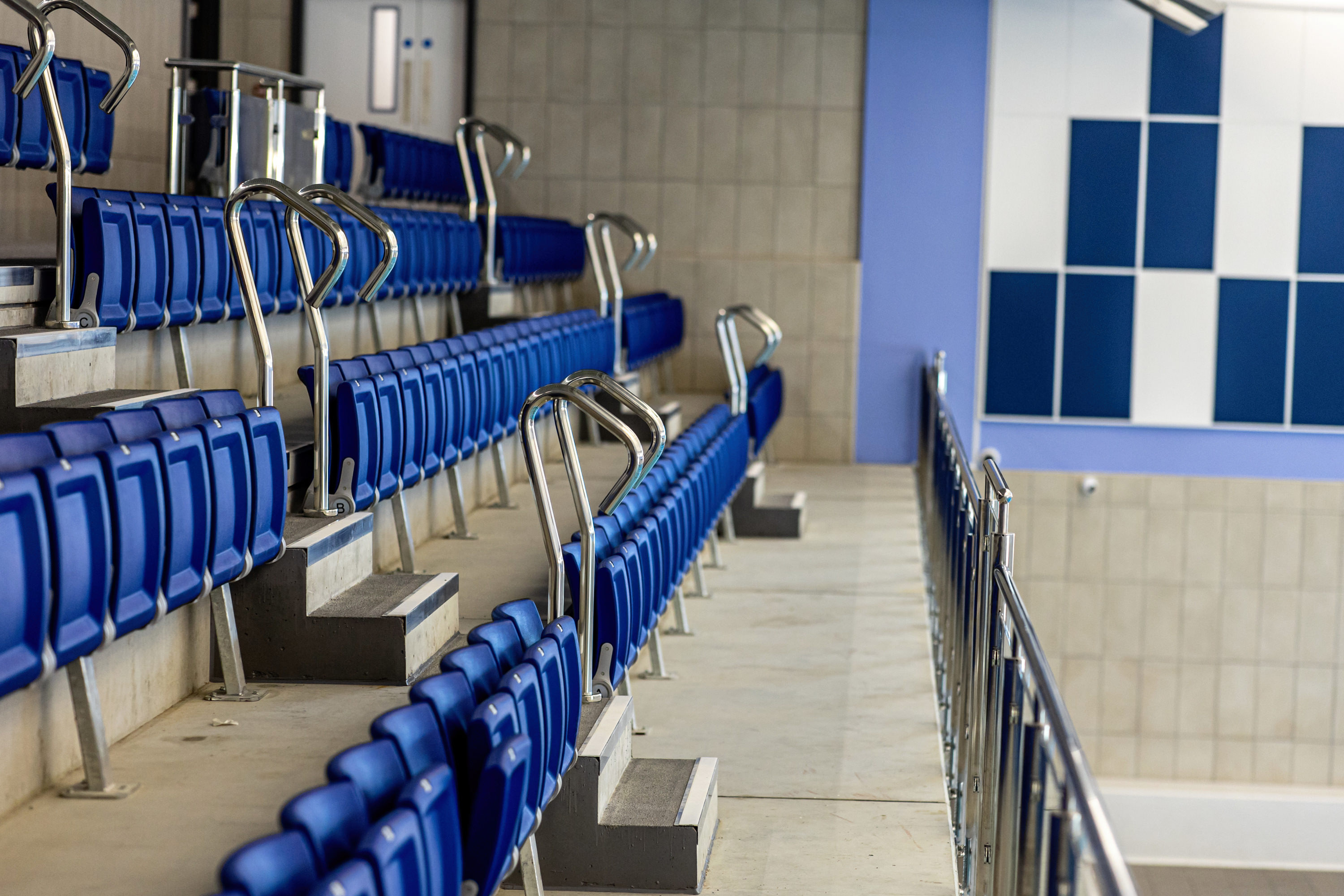 The extensive array of wet and dry facilities also includes a spectator area with 200+ seats (above), family changing village and group changing for schools. Throughout the centre, generous spaces have been designated for disabled toilets and fully-equipped changing rooms, and a lift ensures the whole building is accessible.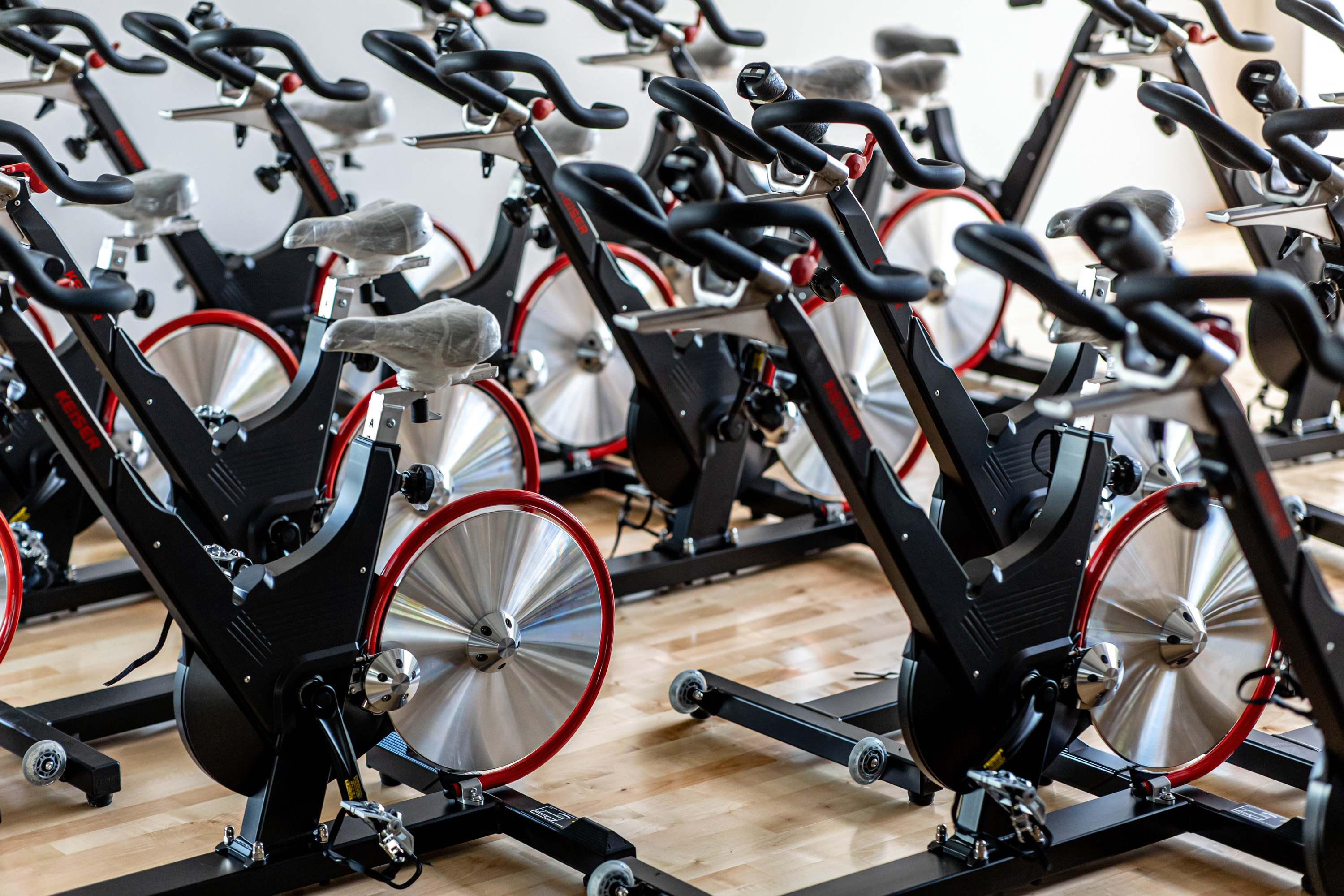 In addition to the wet facilities, there is a gym with 130-150 stations (above), while solar panels, LED lighting triggered by sensors, a raft of recycling bins and dozens of cycle racks make the centre highly sustainable.
Cllr Eric Buckmaster, executive member for wellbeing at East Herts Council, said:
"This project has been a positive investment for East Herts Council and I would like to take this opportunity to thank the project team, council officers and contractors that have helped bring the project to life. Construction work began at the start of the Covid-19 pandemic and the opening of the new leisure centre shows how hard everyone has worked to make this happen.
"I look forward to seeing everyone there and witnessing the start of the journey to a healthier lifestyle for many residents and other visitors to the new Grange Paddocks."
PROJECT HIGHLIGHTS
Replaces old facility no long fit for purpose
Reflects modern demands of leisure facilities
Includes eight lane competition pool
200 seat spectator area
PROJECT DETAILS
CONTACT US
Willmott Dixon House, 80 Wilbury Way, Hitchin, Herts
SG4 0TP
Tel: 01462 442200
Fax: 01462 442204