HQ for HS2 team
We delivered a cat B fit-out to create the new HQ for HS2
Willmott Dixon has played its part in helping move High Speed 2 (HS2) one step closer to reality after fitting out the new head quarters that will be base to 1,000 engineers and procurement specialists who will manager the £50 billion project.
The six-month Cat B fit-out of over 100,000 ft2 of space at Two Snowhill in Birmingham is the start of a process that sees the city at the heart of the HS2 network when the Phase One route opens in 2026.
Transport Secretary Patrick McLoughlin:
"HS2 will rebalance our economy, helping make the Midlands an 'engine for growth'. The headquarters in Birmingham is proof that HS2 is already boosting jobs and skills, and will continue to do so as we head towards construction."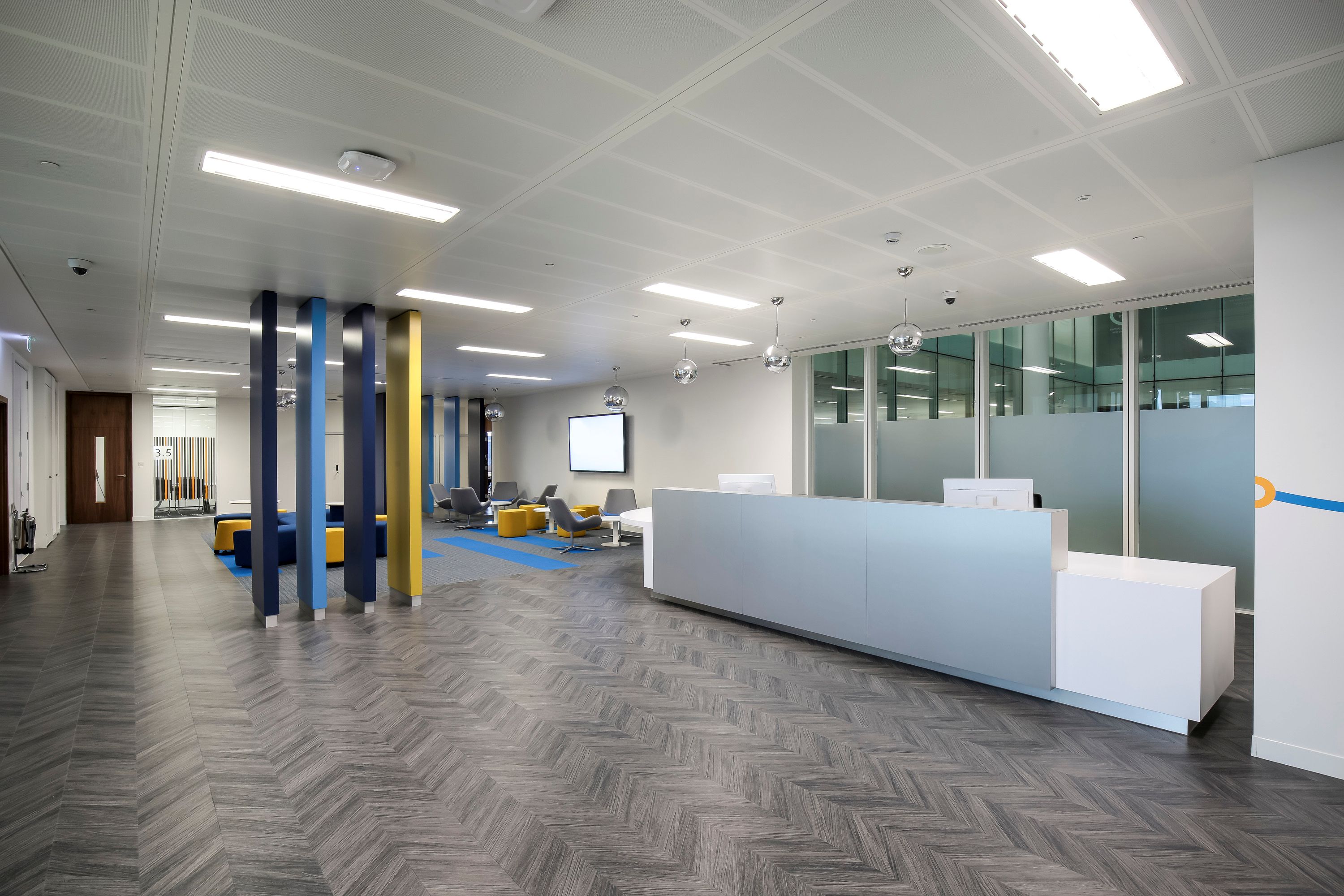 Specialists
Procured through the Constructing West Midlands Framework, Willmott Dixon delivered a fast-track programme. Working in an tenanted building, the team operated under strict conditions to minimise disruption to other firms as they delivered four fully fitted floors, a reception area, flooring, partitioning plus modifications and enhancements to existing Mechanical and Electrical services.

Central is the bright and modern modern reception area, as well as good space configuration for working and having meetings. Willmott Dixon also had to work specified hours to minimise disruption to other firms.
Clive Heaphy, Director of Finance Operations for HS2 Ltd:
"Birmingham will be at the heart of the HS2 network and we were delighted that Willmott Dixon were able to deliver our requirements to such a tight timetable, enabling us to get a strong presence in the city early in the programme's life."
Peter Owen, managing director for Willmott Dixon in the Midlands:
"HS2 is such a strategically important project for our country's ability to grow and compete globally that it was an honour to create the office for its team to take the plans forward. We have a large presence in Birmingham through our construction, housing and repairs activities, and are looking forward to creating another important part of the city's business infrastructure."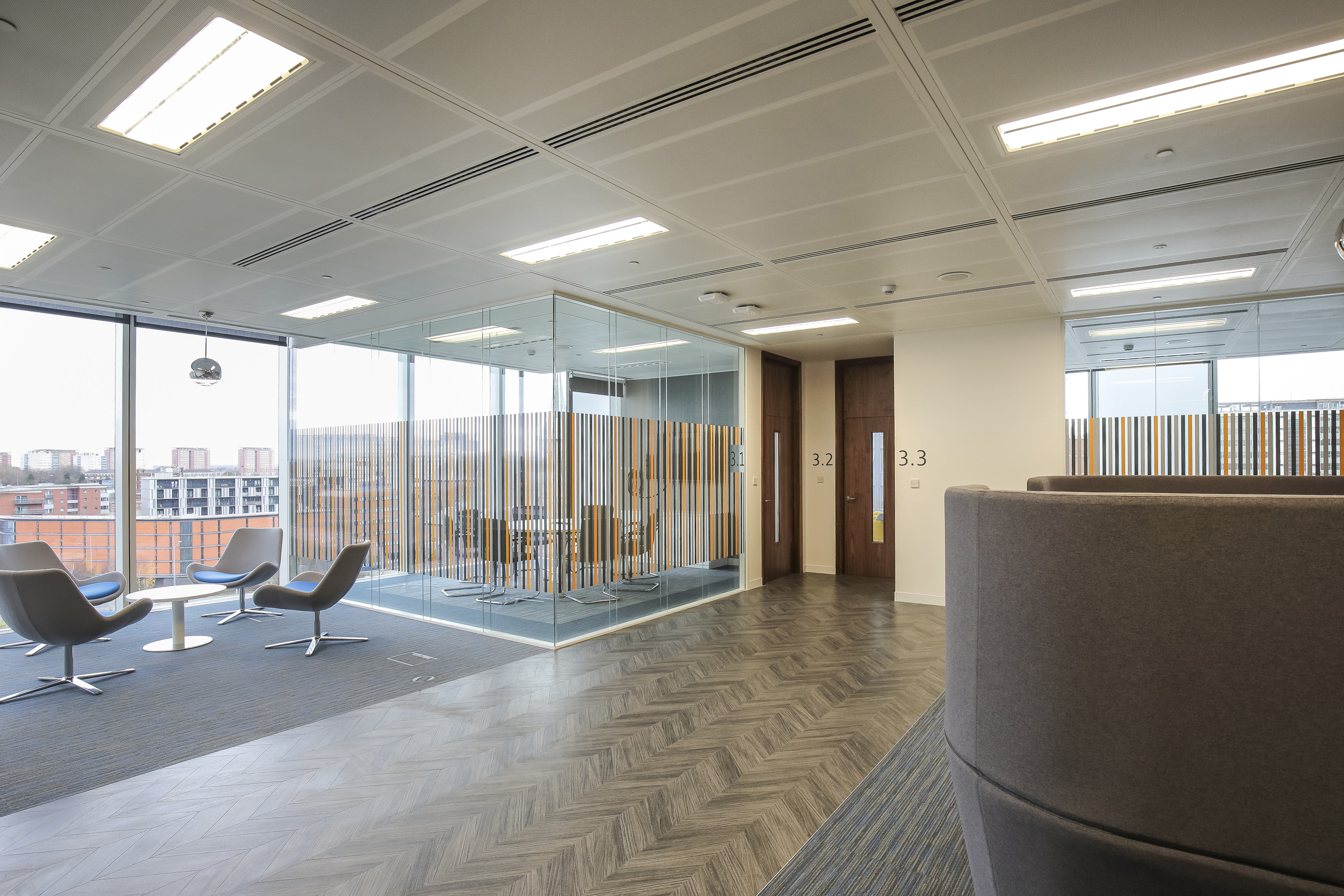 Further HS2 Work
Willmott Dixon is lined up to create two National Colleges for High Speed Rail (NCHSR) in Birmingham and Doncaster. Both NCHSR will provide vocational training and develop a multi-skilled workforce that is essential to the delivery of HS2 and the ability of the UK to respond to future rail infrastructure projects.
The three storey college in Birmingham, which was procured via the Constructing West Midlands Framework, was recently given the planning green light and will be located next to the Digbeth Branch Canal at Birmingham Science Park Aston. The college in Doncaster was procured via Scape Group's Major Works framework.
HS2 biggest project in a generation
Expected to start in 2017 and open in 2026, phase one of HS2 will see new stations at Curzon Street and Birmingham Interchange, with connections north to Crewe opening in 2027. Line lines to Leeds and Manchester are scheduled to be completed by 2033.
The first phase between London and the West Midlands is estimated to support up to 14,600 construction jobs, 2,200 permanent operations and maintenance jobs, and 30,300 jobs supported by development around HS2 stations in Euston, Old Oak Common, Birmingham Interchange and Birmingham Curzon Street.
PROJECT HIGHLIGHTS
Birmingham HQ will oversee £50 billion project

Up to 1,000 staff will be employed at offices

Includes engineers who will design railway to procurement specialists


Willmott Dixon's team of refurbishment specialists delivered it in 6 months


Follows award-winning Curzon Building for Birmingham City University

PROJECT DETAILS
CONTACT US
Chantry House, High Street, Coleshill, Birmingham
B46 3BP
Tel: 01675 467666
Fax: 01675 467655