North Herts District Council Offices Recladding and Refurbishment
Creating modern new offices for north Herts District Council
Our team refurbished North Herts District Council's offices in Letchworth - close to our own HQ!
The six storey office building, located close to the town centre, has been transformed into a workplace fit for the 21st century, with a more modern, energy efficient environment for the council team to enjoy for years to come.
Full scope
Our project encompassed afull refurbishment of the office block, including adding new energy saving technology to make the building efficient to run and provide a better working environment. It is part of a trend to bring back to life older office stock and make them fit for modern day working pratices.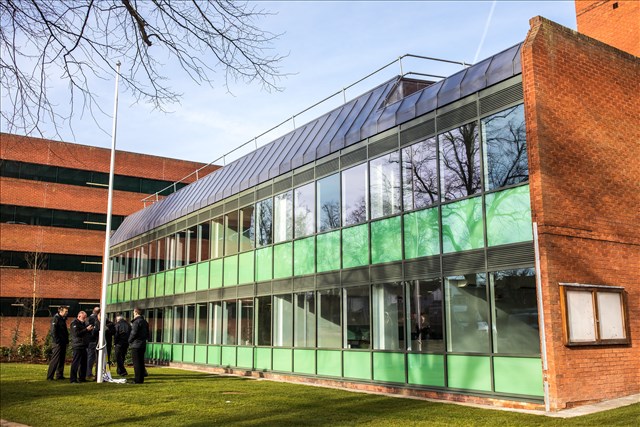 Our team's role included stripping the building back to original concrete frame and brickwork towers and changing from a series of individual offices on each floor to an open plan working environment with several meeting rooms on each floor.
We also installed energy efficient double glazed windows, replaced ageing external panels with new fire retardant external panels, as well as changing failing roof insulation. The new refurbishment will make the building fit for use by Council staff for many years to come.
Additionally, NHDC plans to rent out the second floor, approximately 3000 square feet of the building, to generate additional income to support the provision of Council services.
Cllr Julian Cunningham, NHDC's Executive Member for Finance & IT:
"We are pleased to be able to move back into our refurbished offices."
A new curtain walling system was designed and installed in the building along with new mechanical and electrical services for heating and cooling.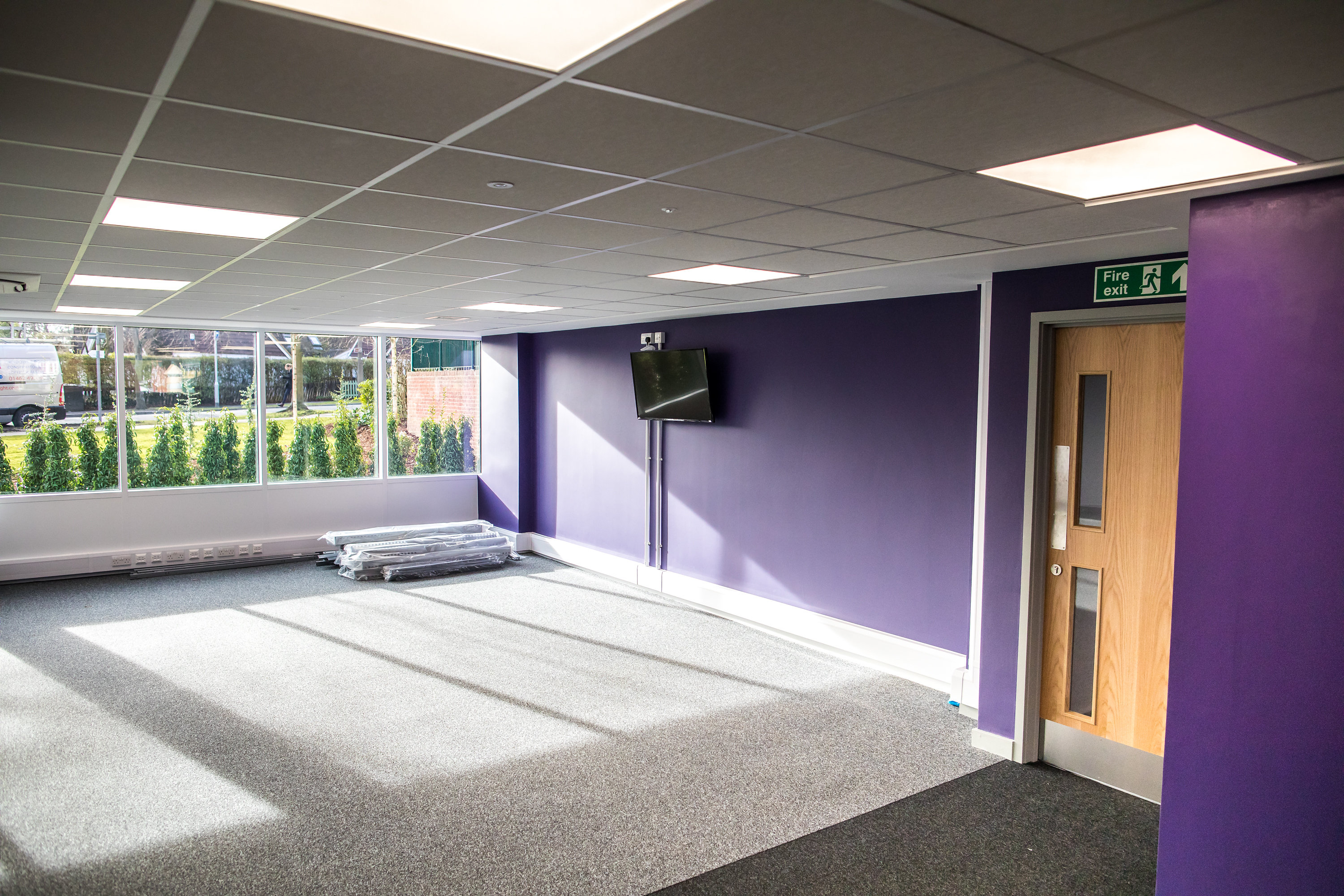 Scape and community legacy
The £5.3 million project has been procured through Scape's Major Works framework ensuring cost effective outcomes that also benefit the local community.
We wanted to make a impact too on the local community to leave a positive legacy long after we have gone. Our team engaged with the local Hillshott Infant School where they gave up free time to re-decorate a classroom, plus cleared out the pond and redecorated the nearby Howard Centre for the local community to benefit from.
We also worked with North Herts Education Support Centre which works with permanently excluded students and those at serious risk of permanent exclusion, supporting their construction workshop. We delivered materials for them to use, raised money for them to improve their ICT and carried out site visits for the students to learn about the construction industry.
Another initiative saw us sponsor the Chairman's Volunteer Achievement Awards held at the Wymondley Priory Barns in February 2018. These celebrate people in North Hertfordshire who volunteer and 'go the extra mile' to make a real difference in their community.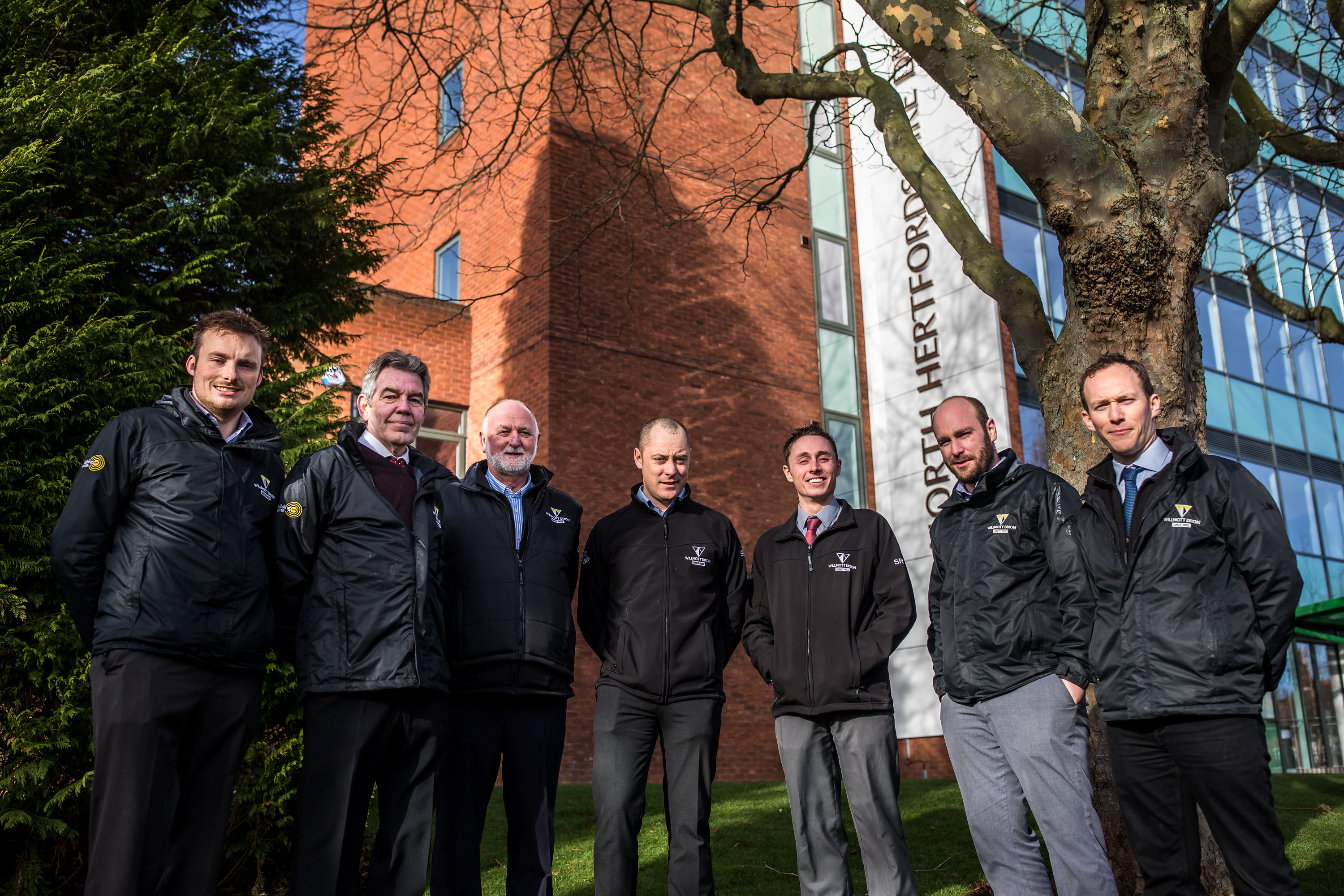 Our team of refurbishment specialists who delivered a new working environment for North Herts.
Chris Tredget, managing director of Willmott Dixon in the Northern Home Counties said:
"It has been a pleasure working with North Herts District Council to refurbish their building bringing it up to modern standards and making it an efficient building to run both in terms of cost and energy. Being based very locally it has also been great to leave a positive legacy in our local community through our team's activities."
PROJECT HIGHLIGHTS
New modern office space
Energy efficient design
Open plan layout
Procured via Scape
PROJECT DETAILS
CONTACT US
Willmott Dixon House, 80 Wilbury Way, Hitchin, Herts
SG4 0TP
Tel: 01462 442200
Fax: 01462 442204