Nottinghamshire Police Custody Suite
The state-of-the-art suite is underpinned by research to set the benchmark for custodial design
Our specialists have built a state-of-the-art custody suite that has brought together ­a strategic design, technological solutions and modern methods of construction to set a new benchmark for custodial design. Underpinning the project is a core focus on the welfare and safety of people.
The project was procured through Scape and designed by Corstorphine + Wright with the purpose of replacing the Bridewell suite in the city centre, which in the coming years would no longer comply with national guidance around health and safety.
The main focus of the building was meeting the needs of users – both employees and detainees – including complying with legislation that sets out the minimum requirements for a detainee's environment.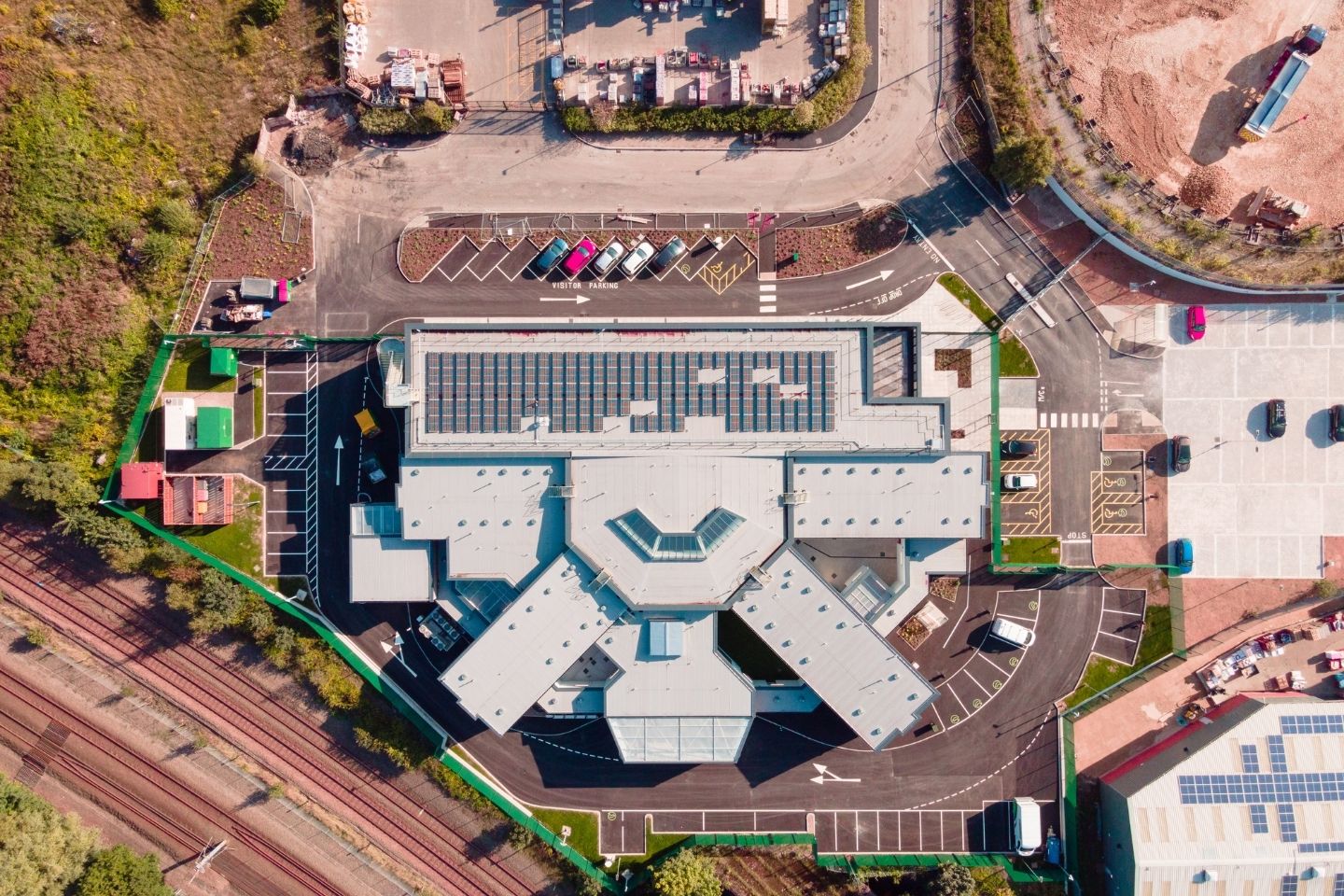 Early engagement
Our team worked closely with the customer from a very early stage in the project, so much so that they were instrumental in helping to acquire the land. The customer had already identified an ideal location, however, they faced a challenge due to the nature of the site. The land housed an old gas works, which meant it was now a heavily contaminated, brownfield site. Our specialists were able to help remediate and derisk the site, allowing the project to go ahead in this location.
Sustainable solutions
The building also incorporates sustainable solutions. On the roof, the building utilises an extensive PV array to produce sustainabile energy. In cells, there are sun-pipes that provide detainees with natural light – reducing the need for electrical lighting and meeting the 'Nelson Mandela Rules'.
Employees also benefit from natural light sources in the form of skylights. This was of huge importance to the customer as providing natural light promotes wellbeing and a more pleasant working environment.
The building also utilised modern methods of construction (MMC) to decrease carbon, increase quality and reduce time onsite. Given the constraints posed by Covid-19, MMC also helped to increase onsite safety and mitigate some of the challenges posed by having a constrained site due to a nearby railway line.
The four precast concrete wings, containing 50 cells, were manufactured offsite. We supported local businesses throughout this project - these elements were manufactured just 40 miles away from site and contributed towards the 68% local labour and 74% local spend from the project.
This project also saw 98% of waste diverted from landfill.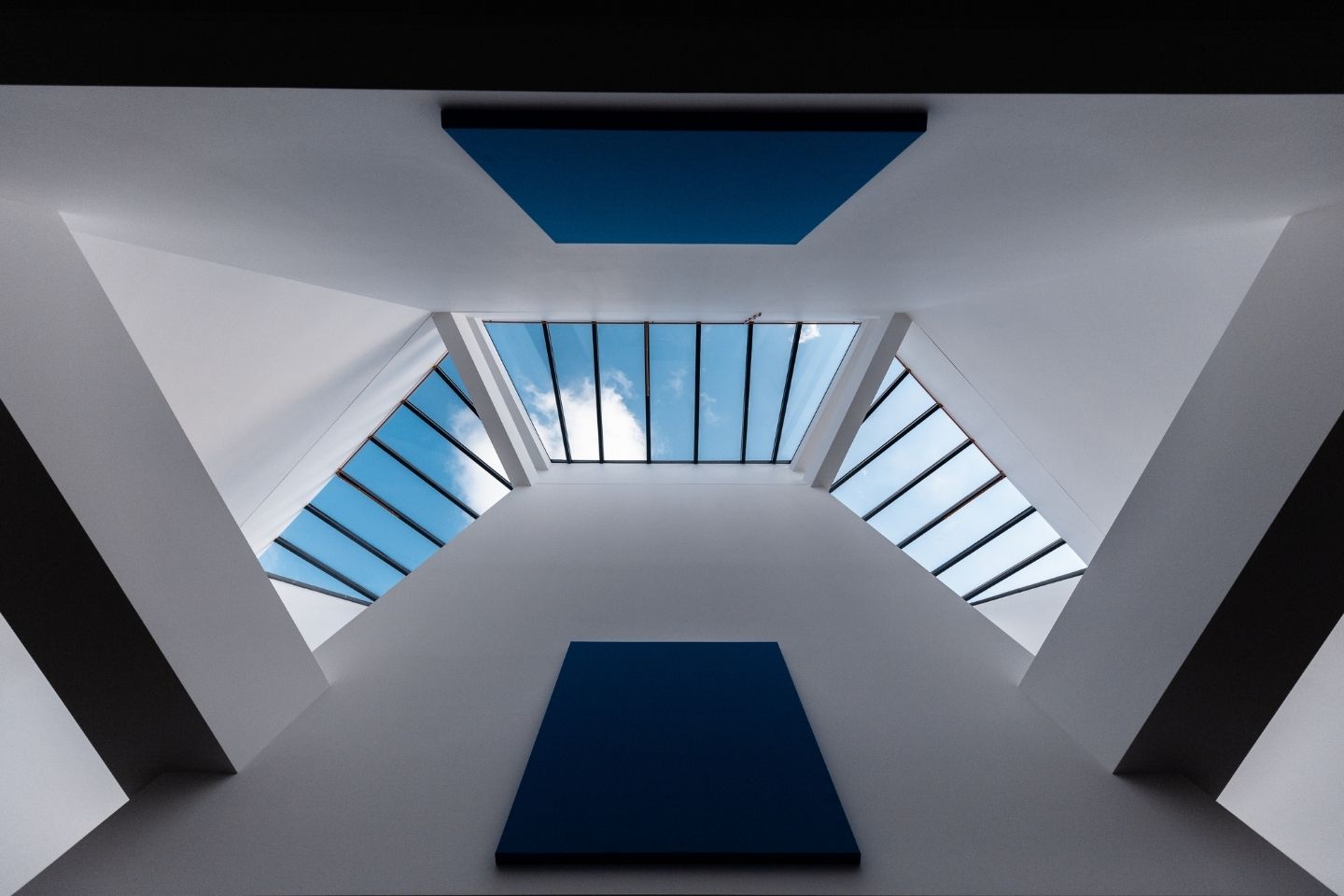 Welfare of vulnerable detainees
Nottinghamshire Police worked closely with Nottingham University to understand how the building's design could improve the welfare of vulnerable detainees. As a result, the building incorporates elements such as programmable lighting to allow the harshness of the lights to be altered, as well as built-in art on the walls to help calm detainees with autism.
The suite also has facilities to cater for any critical support detainees may require – there are facilities built to house nurses, mental health specialists, and drug and alcohol teams onsite. Having these functions onsite will mean detainees quickly receive any additional support they may require, ensuring the safety of staff and helping detainees to recover.
Safety
The building has 50 cells over four wings and is a workplace for over 50 employees, whose safety is paramount in this environment. To ensure their safety, and that of detainees, the building's design has incorporated a number of unique features.
We worked closely with stakeholders at Nottinghamshire Police to customise the cells and wings in order to increase the safety for employees. The creation of four cell wings makes it easier for staff to reach individual detainees, provides line of sight down the corridor and allows them to close down entire wings if they aren't in use. In each cell, there is also a call unit that allows detainees to contact staff. These measures increase efficiency in managing the building by reducing the burden on staff to manually check on detainees, which in turn decreases the likelihood of them entering potentially risky situations.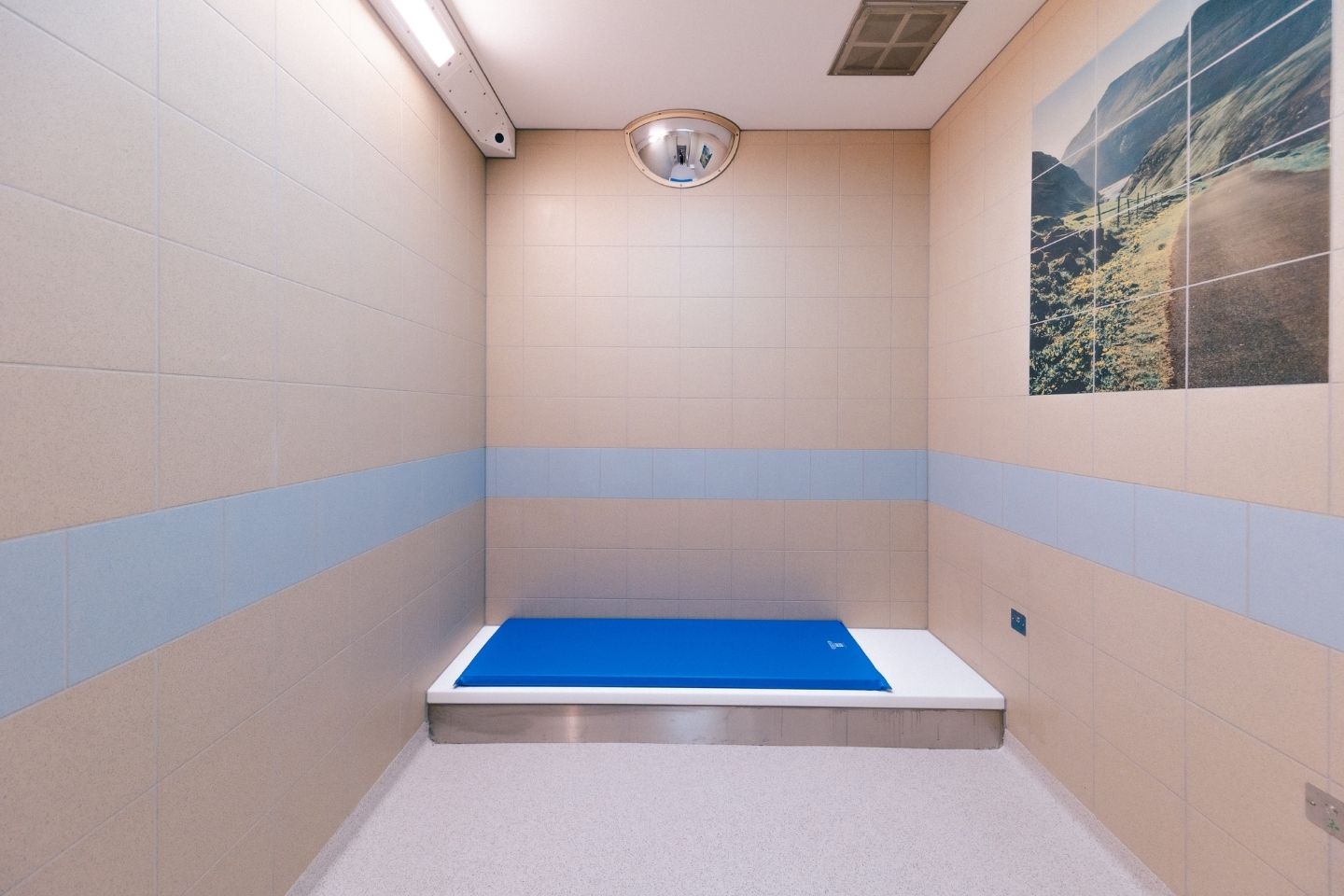 Giving back to the community
Alongside the construction of the custody suite, we have also given back to the local community in the form of social value projects run with local organisations such as DANCOP, Nottingham College, Base52, Nottingham Trent University and Helping Kids Achieve.
The key focus for us was helping to deliver careers and employability activities to local schools, colleges and careers services. With Covid-19 taking away many work experience opportunities, our team sought out a solution to ensure young people didn't miss out.
We quickly adapted to the virtual world and provided a week-long virtual work experience programme for students aged 14-19. We also partnered with a youth organisation, 'Helping Kids Achieve', to ensure that young people had access to much-needed equipment at home – we donated 30 laptops, sports equipment and stationary.
The initiatives run during this project total £6.1m in social ROI.

Nick Heath, director, Willmott Dixon, said:
"We are delighted to have delivered this cutting-edge custody suite to Nottinghamshire Police, providing vital facilities to meet the needs of modern law enforcement and detainee wellbeing.
"Through extensive pre-planning and coordination of critical site activities, we have been able to keep the site operational throughout the pandemic. This has allowed us to deliver the important facility during these unprecedented times, supporting the local economy while working in a Covid-19 secure environment."
Chief Constable, Craig Guildford, said:
"This is an absolutely first-class facility and is probably the best custody suite in the country. I am really proud of all the work that has gone in to get this project to this point and would like to pay tribute to all the staff who have made this happen.
"Considering this entire build has taken place during the pandemic that is a fantastic result and a testament to the hard work and know-how of our contractor.
"We are now in the final fitting out stage of fitting out and it is clear that what we have here is a nationally leading facility that will ensure that the vital first stage of the justice process is carried out as safely and efficiently as possible."
Nottinghamshire Police and Crime Commissioner, Caroline Henry, said:
"I am delighted that the new custody suite has been designed with the safety of police officers and staff in mind, such as ensuring there is a clear line of site down cell corridors and detainees are processed quickly.
"The design of the building means defendants can be processed quicker, saving both time and money for the force.
"The inclusion of skylights and ventilation tubes in spaces where custody staff will work seeks to create a better environment for the 50-plus staff who will be on the site.
"Despite the challenges posed by the lockdowns, we have been able to complete the custody suite under budget and within the planned time scale."
PROJECT HIGHLIGHTS
Constructed on disused land
Pioneering approaches to improve the welfare for vulnerable detainees
Houses nurses, mental health specialists, and drug and alcohol teams
CHALLENGES OVERCOME
Helped customer to negotiate deal on land
Constrained site due to nearby railway line
Restrictions onsite due to Covid-19
PROJECT DETAILS
CONTACT US
Ground Floor, Lock House, Castle Meadow Road, Nottingham
NG2 1AG
Tel: 0115 977 1322
Fax: 0115 979 7886