Old Admiralty Building restoration
Transforming a world-famous London landmark into a new head office.
Our heritage refurbishment specialists have transformed the world famous grade II listed Old Admiralty Building into modern office space for 2,400 that can be used by Government.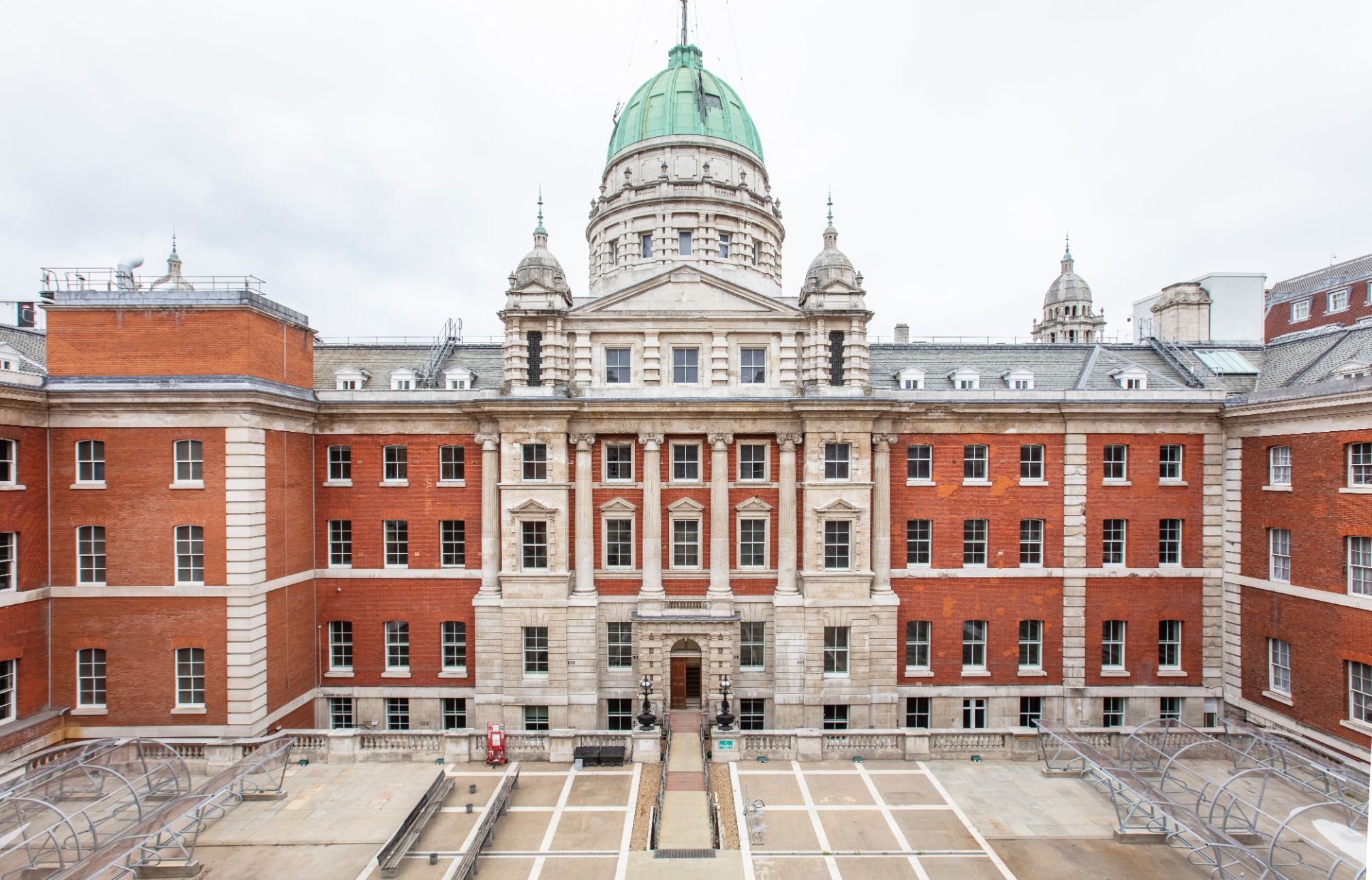 The magnificent Old Admiralty Building; our works to the facade and roof will also resolve long-term maintenance issues
Procured under Scape Group's National Major Works framework, this CAT B fit-out and refurbishment, representing 250,670 square foot of commercial office space across five floors, now provides a modern and flexible working environment that will make the most of the famous landmark building for many generations to come.
As well as opening up the internal space and providing a modern IT infrastructure, our team's remit included new and modified MEP services, cladding to risers and chillers, ceilings, partitions, raised floors, window refurbishment and secondary glazing.
Over three years, our team carefully updated and modernised Old Admiralty Building's floorplate efficiency to ensure it can serve the needs of Government just as well in the future as it has done over hundreds of years.
Scope of works
Major opening up of building, including significant new steel work
New lifts
Full M&E replacement including plant and equipment
Asbestos removal programme
Protection of historic building features
Famous past
The Old Admiralty Building has housed some of the most famous figures in history, including former Prime Minister Winston Churchill when he was First Lord of the Admiralty, and James Bond author - and former naval intelligence officer - Ian Fleming, whose renowned 'Room 39' was located inside the walls during World War II.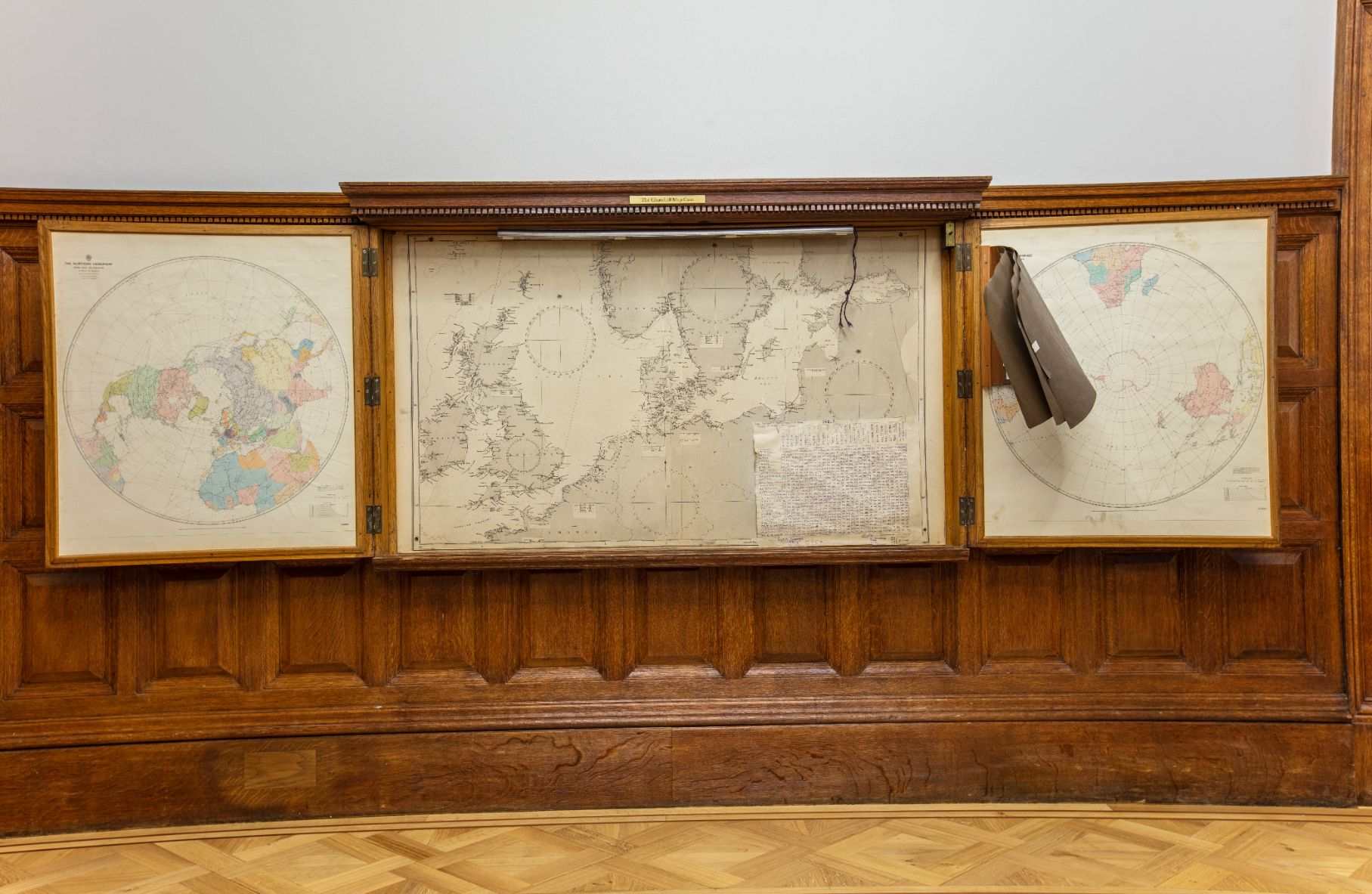 Maintaining the historical integrity of the building's listed elements was a constant priority, including rooms once used by Winston Churchill
Inside the updated Old Admiralty Building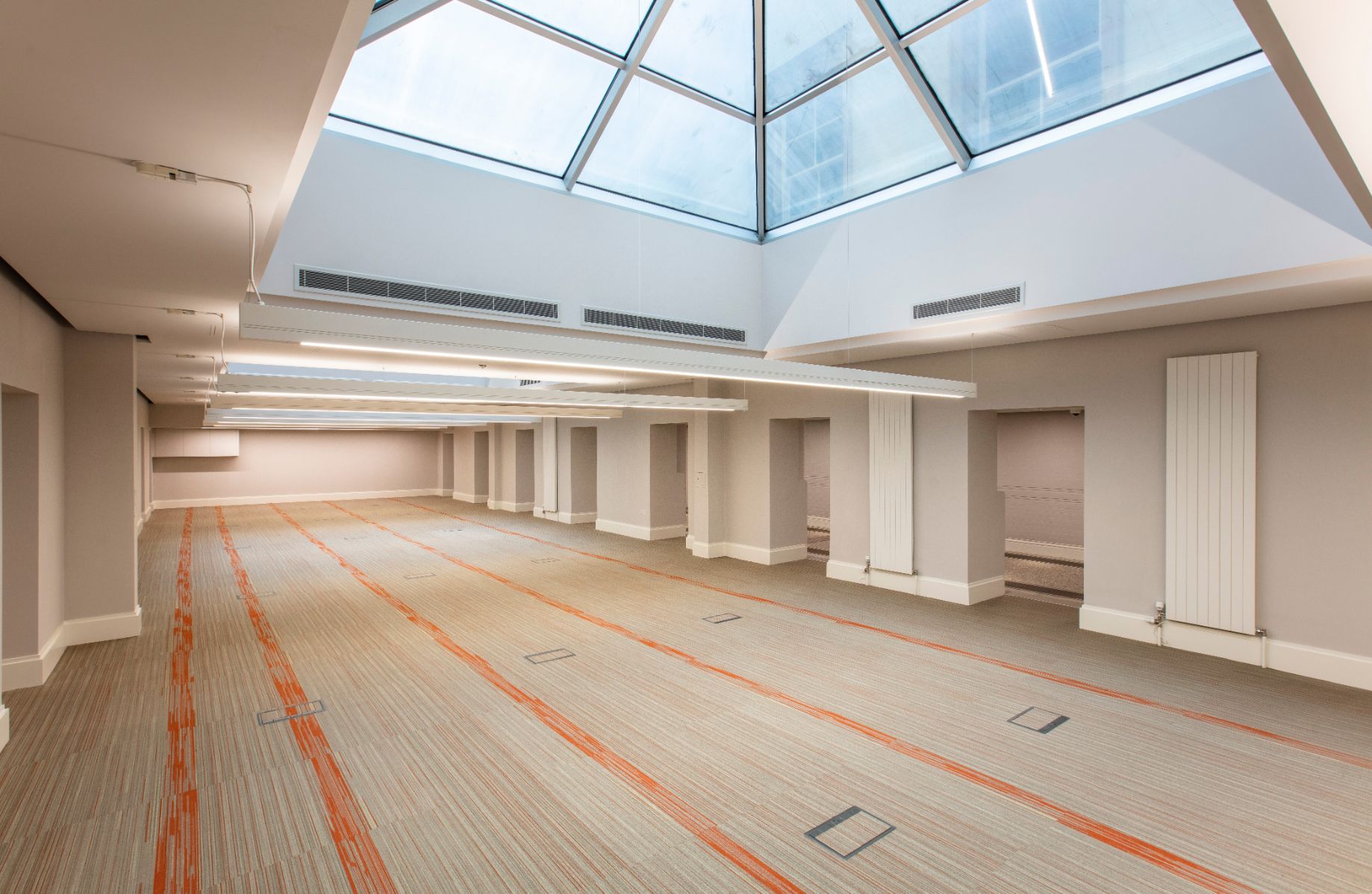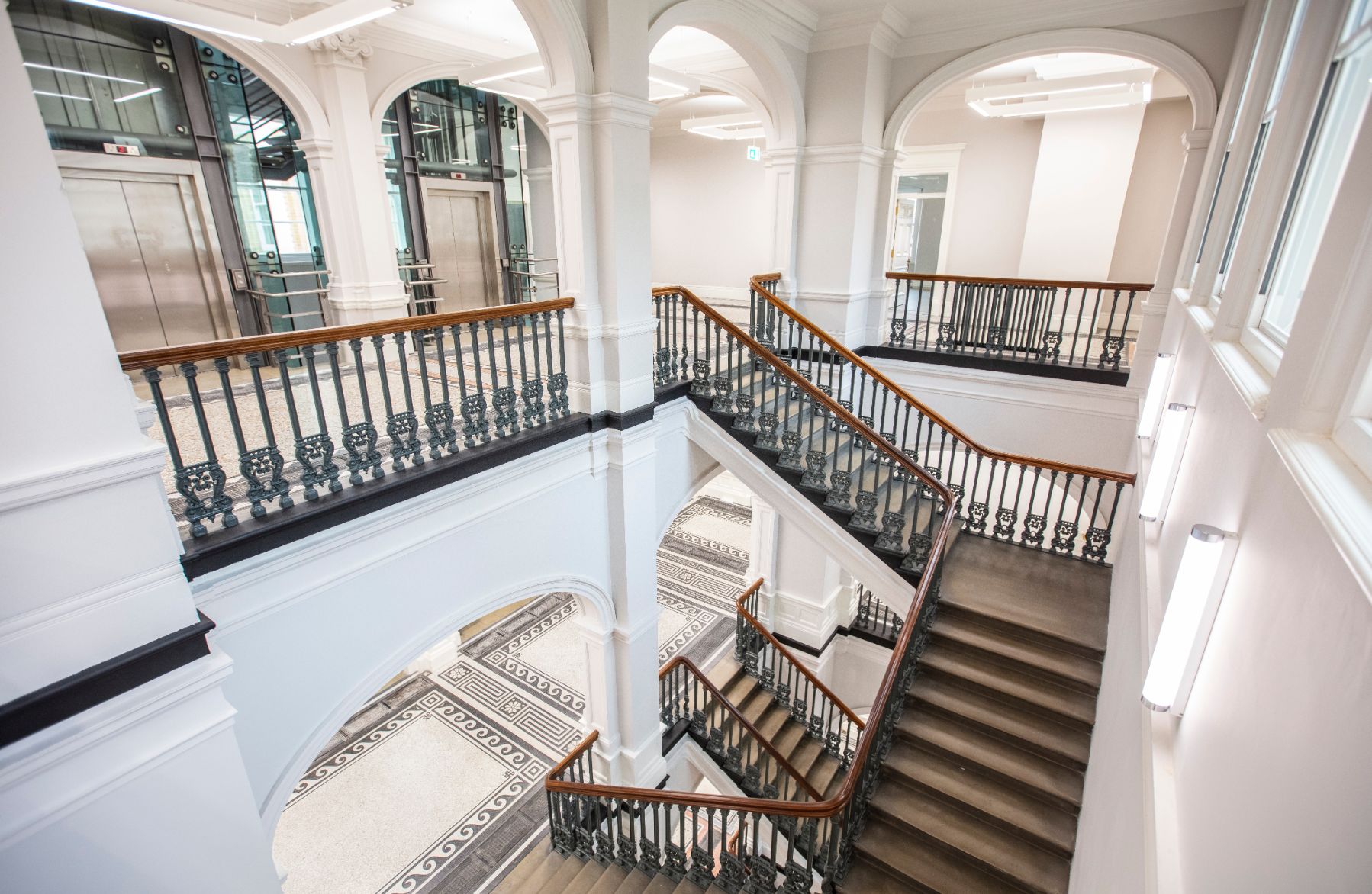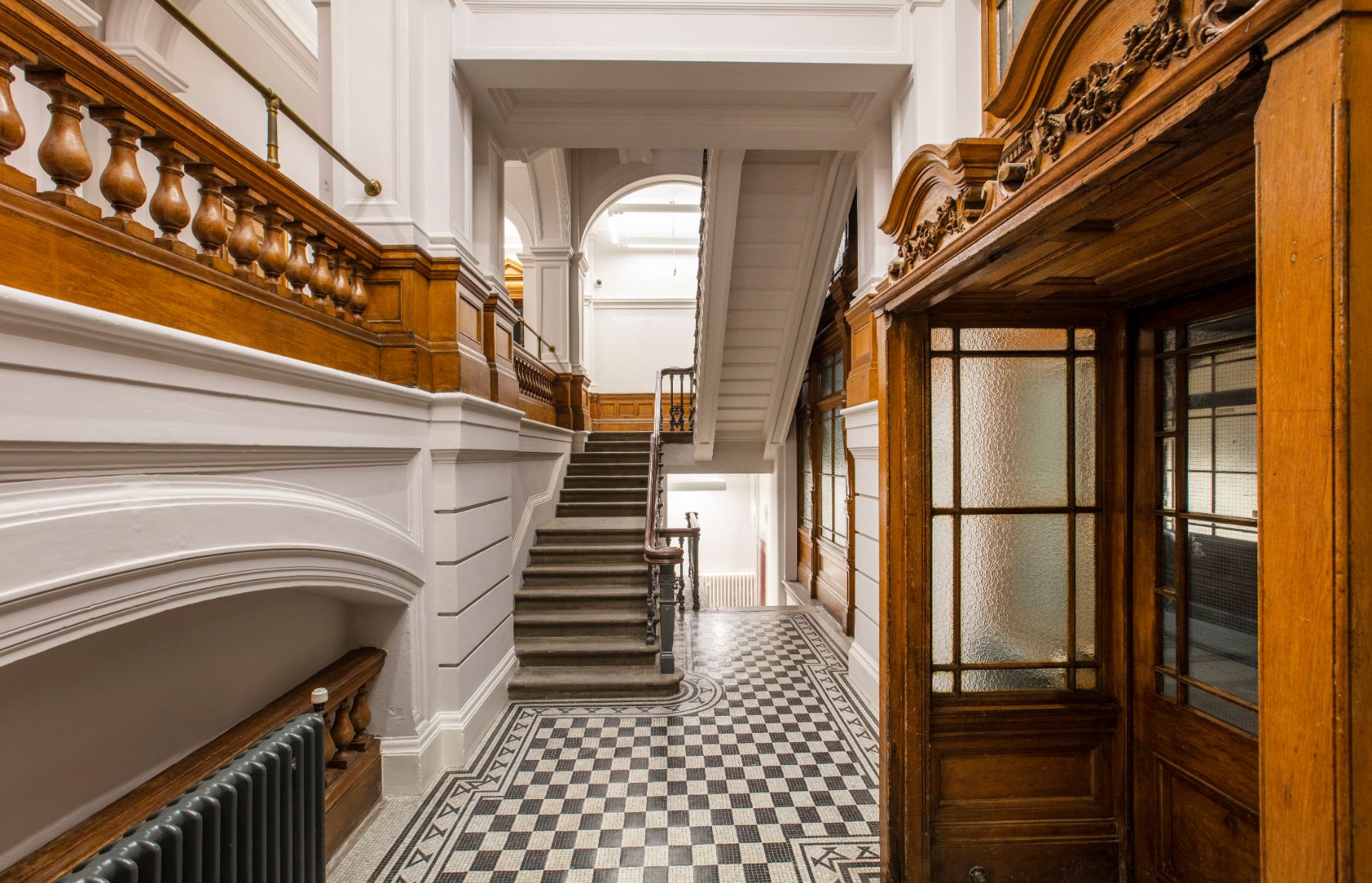 PROJECT HIGHLIGHTS
Met English Heritage requirements for a Grade I listed environment.
Transformation and modernisation of previously outdated space
Underlines skills for working in busy city locations
Continues work on heritage buildings following Alexandra Palace
PROJECT DETAILS
CONTACT US
The Bailey, 16 Old Bailey, London EC4M 7EG
EC4M 7EG
Tel: 020 7634 9600