Phoenix Cinema and Art Centre extension
Providing new facilities to help stimulate the creative sector in the area
Having built the scheme back in 2009, we're pleased to have been back on site adding to the facilities available through an extension.
Procured through SCAPE, the £6.7 million project was partially funded by Leicester City Council in a quest to help stimulate the local creative sector following a difficult few years caused by Covid-19.
The hope is that the extension will double participation in arts, cinema, and creativity over five years as well as providing enhanced support for local artists and creative businesses.
Watch the time lapse video of the centre being built
New facilities
The extension houses creative and education spaces, two new cinema screens, a larger café bar and a roof terrace with accessible toilets and lifts.
We also refurbished parts of the current building to create new office and foyer spaces and extend the existing digital arts gallery.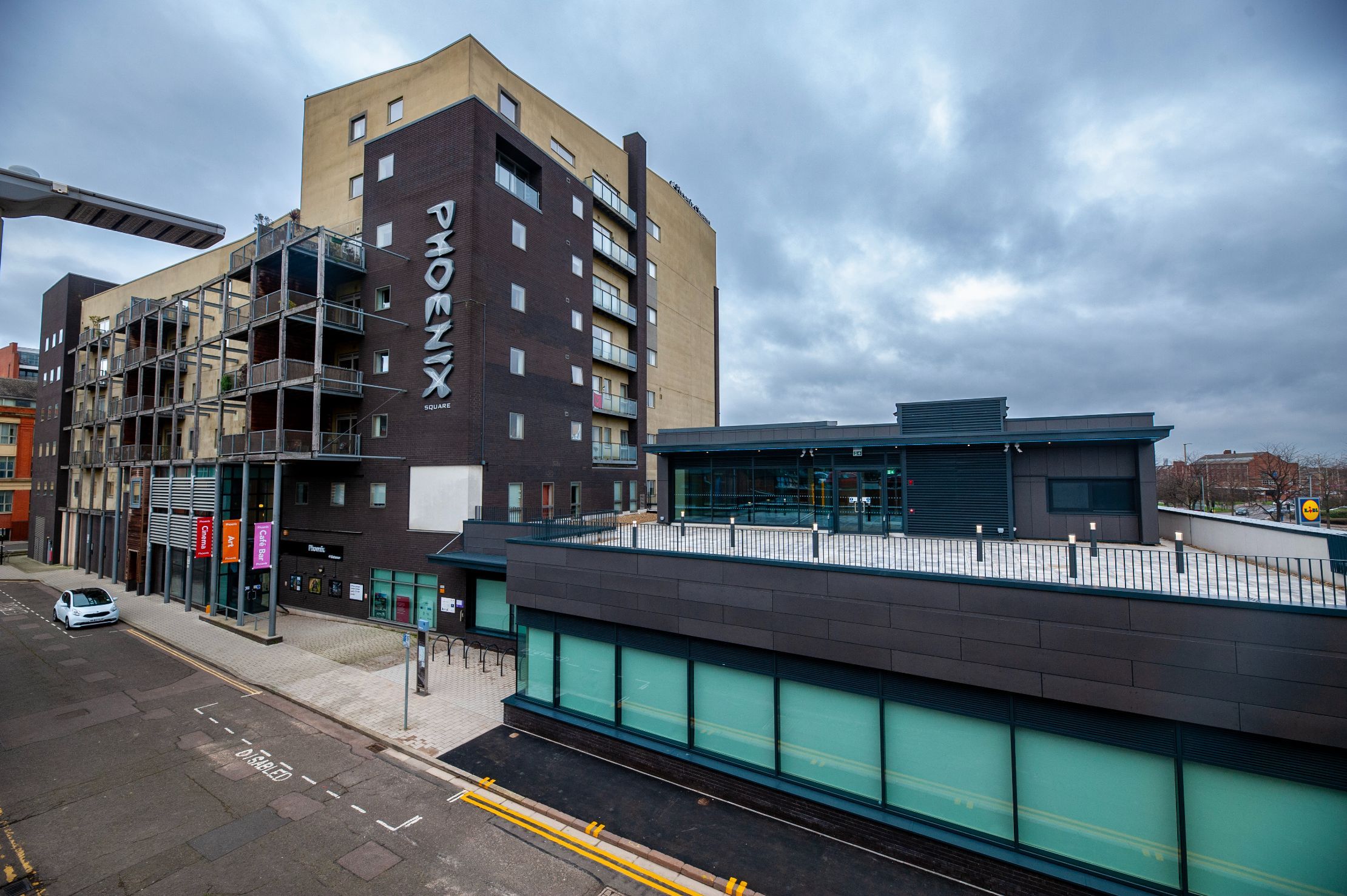 The project involved refurbishing existing spaces as well as an extension to provide new facilities
Kickstarting careers in construction
Throughout the project, we also engaged with young people in the local community to help kickstart their career in construction.
We partnered with JTL Training deliver a traineeship aimed at NEETs (not in employment, education or training) in Leicester.
The traineeship gave them an insight into the world of construction through talks from our team and a "World of Work Day". During this day, learners were introduced to electrical engineering and given the chance to get some hands-on learning by using snap circuit kits to create electrical circuits.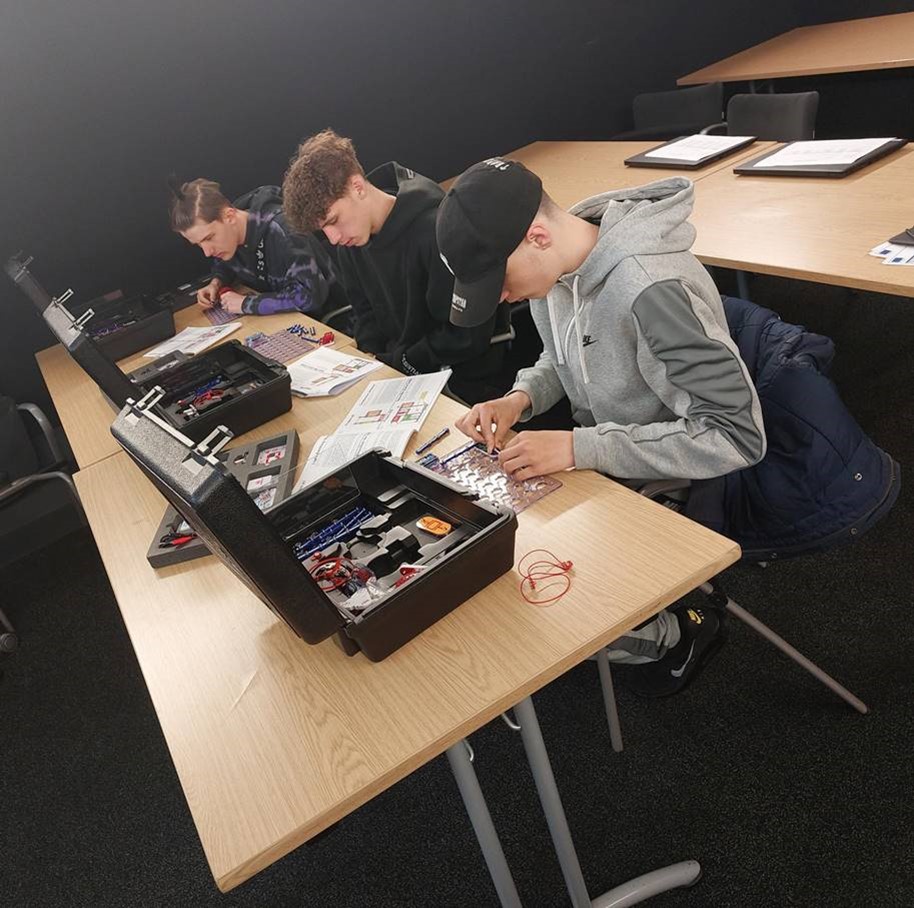 As part of the traineeship, learners tried their hand at building electrical circuits
All of the learners also gained hands-on work experience on the live site and our team supported them in obtaining a H&S qualification and a CSCS card, putting them in a great position to find employment in the construction industry.
PROJECT HIGHLIGHTS
A continued partnership with the venue after building it back in 2009
Providing additional facilities that will benefit the local community
BREEAM 'Very Good'
PROJECT DETAILS
CONTACT US
Ground Floor, Lock House, Castle Meadow Road, Nottingham
NG2 1AG
Tel: 0115 977 1322
Fax: 0115 979 7886