Ronald McDonald House, Cardiff
Second facility for the Ronald McDonald Charity
This is the first Ronald McDonald House in Wales, providing free 'home away from home' accommodation for families who have children being treated at the Noah's Ark Children's Hospital and neo-natal intensive care unit at University Hospital of Wales in Cardiff.
Care when it's needed
The four-storey facility is just across the road from the Noah's Ark Children's Hospital and will be available to families of children being cared for there, and to those with babies in the neo-natal unit at University Hospital of Wales. The 30-bedroom house is run by independent charity, Ronald McDonald House Charities, and was developed with the Cardiff and Value University Health Board.
It is equipped with en-suite bedrooms, large enough to sleep four, as well as kitchens, dining areas, lounges, playroom areas and laundry facilities to help support and keep families together.
It means families can stay as long as they need in a stress-free environment, saving them the expense of travel and accommodation, and allowing them to be on hand for their child at all times. Families of sick children stay free of charge as its all funded by The Ronald McDonald House Charity.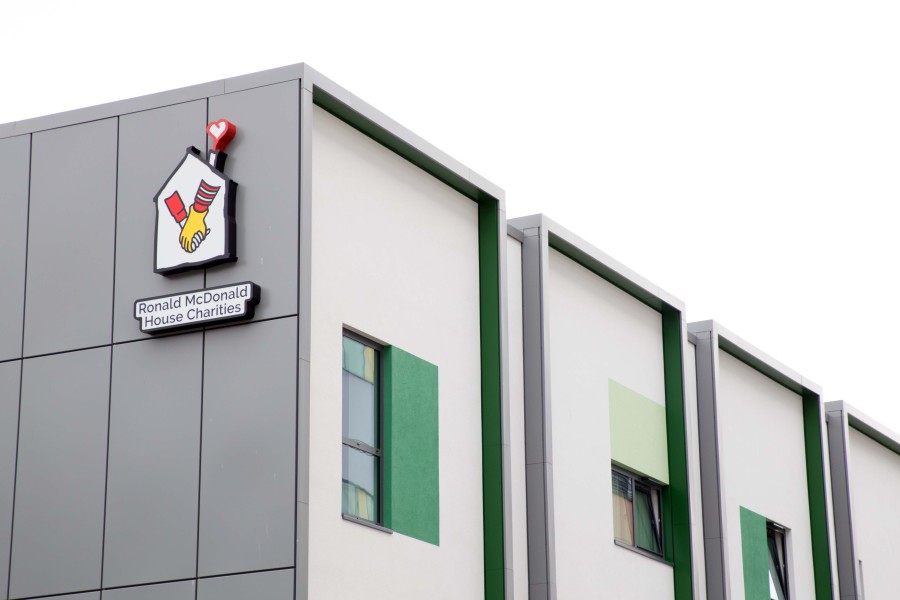 Why it's important
Noah's Ark Children's Hospital provides specialist medical care for up to 100,000 children each year and existing hospital accommodation is not able to accommodate every family who needs to stay close to their sick child.
The Ronald McDonald House supports 30 families each night of the year. It means that:
Parents whose children have longer hospital stays benefit from higher quality sleep at a Ronald McDonald House compared to parents who slept at their child's hospital bedside
Children have spaces to play with other children experiencing similar situations, which can help them cope with trauma
A Ronald McDonald Houses can save a family with a sick child as much as £282 per week in unexpected, extra costs, such as travel, eating out and hotel bills
Our build challenges
We had to build the home on a very confined site on a live hospital campus, sandwiched between the perimeter fence and an estate road, many services needed to be diverted or avoided for the construction activity. It meant we had to plan logistics carefully - see our team below.
Phil Barry, directorate manager for child health:
"The health board welcomes the opportunity to work with Ronald McDonald House Charities who have significant experience providing support to parents and families in a number of other children's hospitals across the UK. We hope that through this collaboration we will be able to provide improved care and help to families when they are supporting children being treated at the Noah's Ark Children's Hospital for Wales."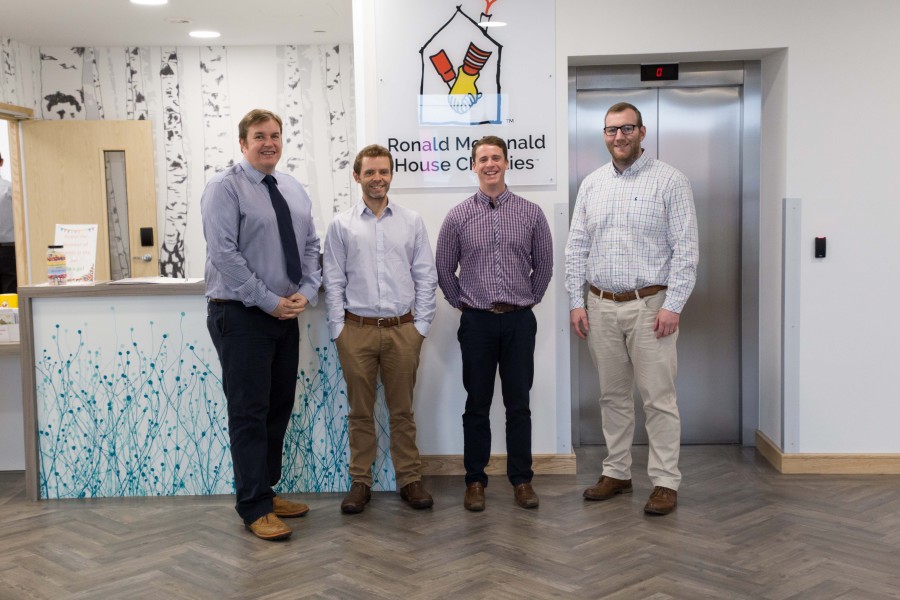 PROJECT HIGHLIGHTS
Accommodation for families with children in hospital
Built on existing hospital site
Team overcame logistical challenges
Follows facility Ronald McDonald House built in Lambeth
PROJECT DETAILS
CONTACT US
Global Reach, Wing A, 3rd Floor, Celtic Gateway, Dunleavy Drive, Cardiff
CF11 0SN
Tel: 029 2022 1002
Fax: 029 2038 8206