Sayer Court in Leamington Spa
Creating the first retirement homes in a generation for Warwick District Council
In a further illustration of the rise in local authorities building homes for their community, Sayer Court is the first housing scheme commissioned by Warwick District Council for over 30 years.
Procured under Scape, our Midlands residential team delivered a scheme that provides a 76 apartment block and five separate bungalows for people over 55, giving the council quality news homes that replaced a site no longer fit for purpose.
Famous local name
The development was named after Malcolm Sayer, the designer of the Jaguar E-Type car and a well-known local resident, with inspiration for the name coming from pupils of St Patrick's Catholic Primary School who won a competition to name the new property.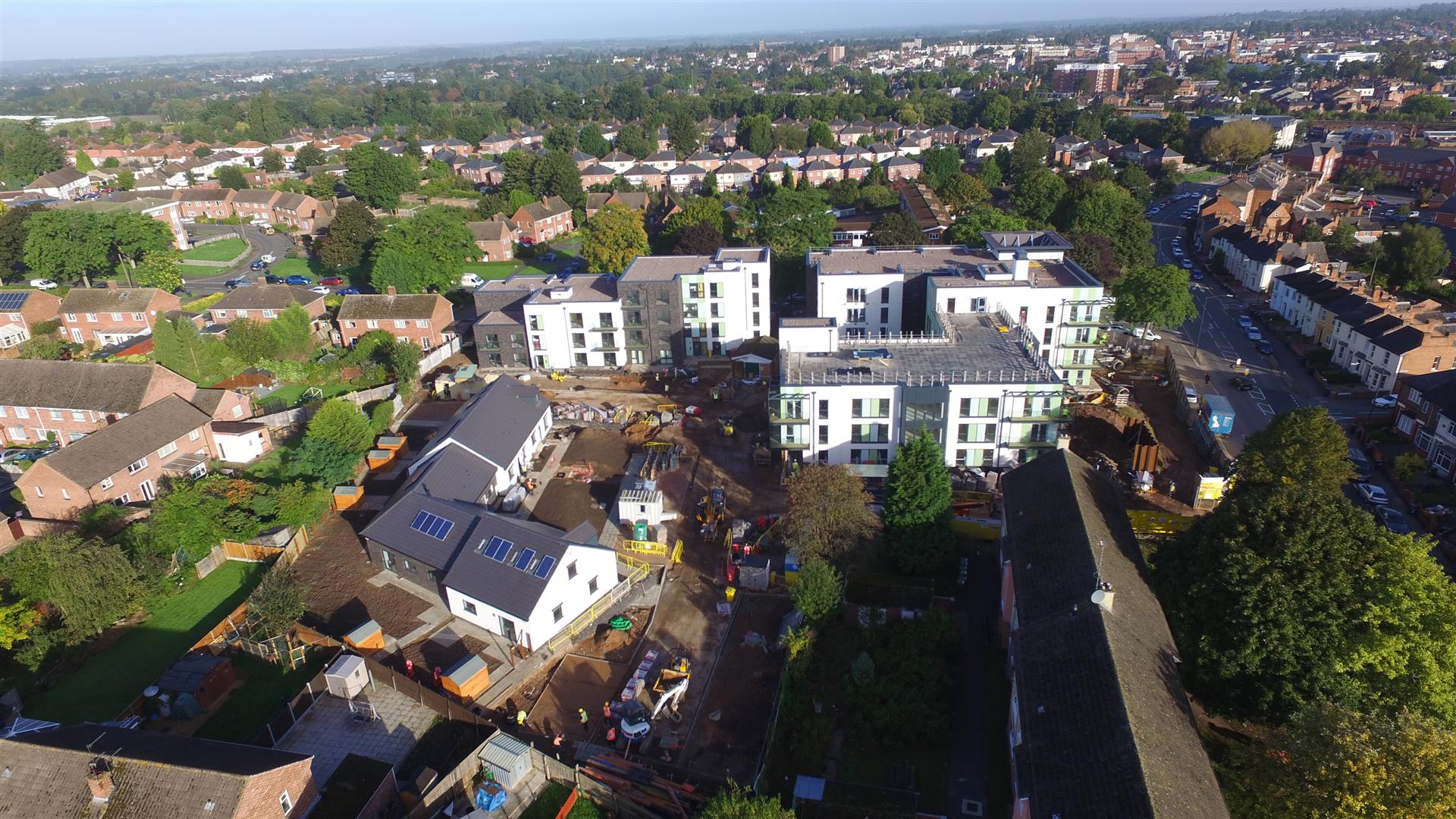 The homes provide council tenants with modern, affordable places to live that are built to 'Lifetime Homes' standards, allowing them to be more suitable for people as their needs change through life.
It replaced the aging Fetherston Court flats and houses, with The Sun in Splendour pub also demolished to make way for the new homes.
Community engagement

Our site is set up so passers-by can observe work through viewing holes in the hoarding. Part of the hoarding was also decorated by pupils from Shrubland Street Community Primary School, whose artwork was runner up in a national CCS hoarding competition - see their handy work below!

PROJECT HIGHLIGHTS
First residential scheme by Warwick District Council in 30 years
Procured through Scape
Latest project for our team in care and retirement sector
Consists of 76 apartments and 5 bungalows
Named after Jaguar E-type designer Malcolm Sayer
PROJECT DETAILS