Stockport Interchange
The transformation of Stockport's bus station into a modern transport interchange with public realm and green space.
Our team of town centre regeneration experts are delivering the new Stockport Interchange mixed-use development, set to create a new state-of-the-art transport interchange, a two-acre town centre park and 196 new, high-quality residential apartments.
The project, which represents part of a major £1bn investment in Stockport town centre, is being delivered for Transport for Greater Manchester (TfGM) alongside Stockport Council, the Greater Manchester Combined Authority (GMCA) and in conjunction with development partner, CityRise.
The multi-million-pound project includes a rooftop park along with cycle paths and a footbridge linking the development with the town's famous railway station.
The scheme is the latest and largest new development being driven forward by the Stockport Mayoral Development Corporation (MDC), an innovative partnership that sets a new benchmark for town centre regeneration.
Watch as our 90 tonne steel bridge is lifted into place
The partnership brings together powers devolved to the Greater Manchester Mayor combined with strong local leadership from Stockport Council and the long-term commitment of the government's housing agency, Homes England, to deliver an ambitious vision for the future of Stockport town centre.
Mayor of Greater Manchester, Andy Burnham, said:
"The new transport interchange will be transformational for the regeneration of Stockport town centre, and will act as a welcoming gateway for the town and provides much improved facilities in the town and for public transport users."
"Stockport is a great place, with a proud history and bright future. This is an exciting investment in Stockport, and the project will boost the growth of the town centre and create a vibrant, innovative space that celebrates the town's rich history and unique character."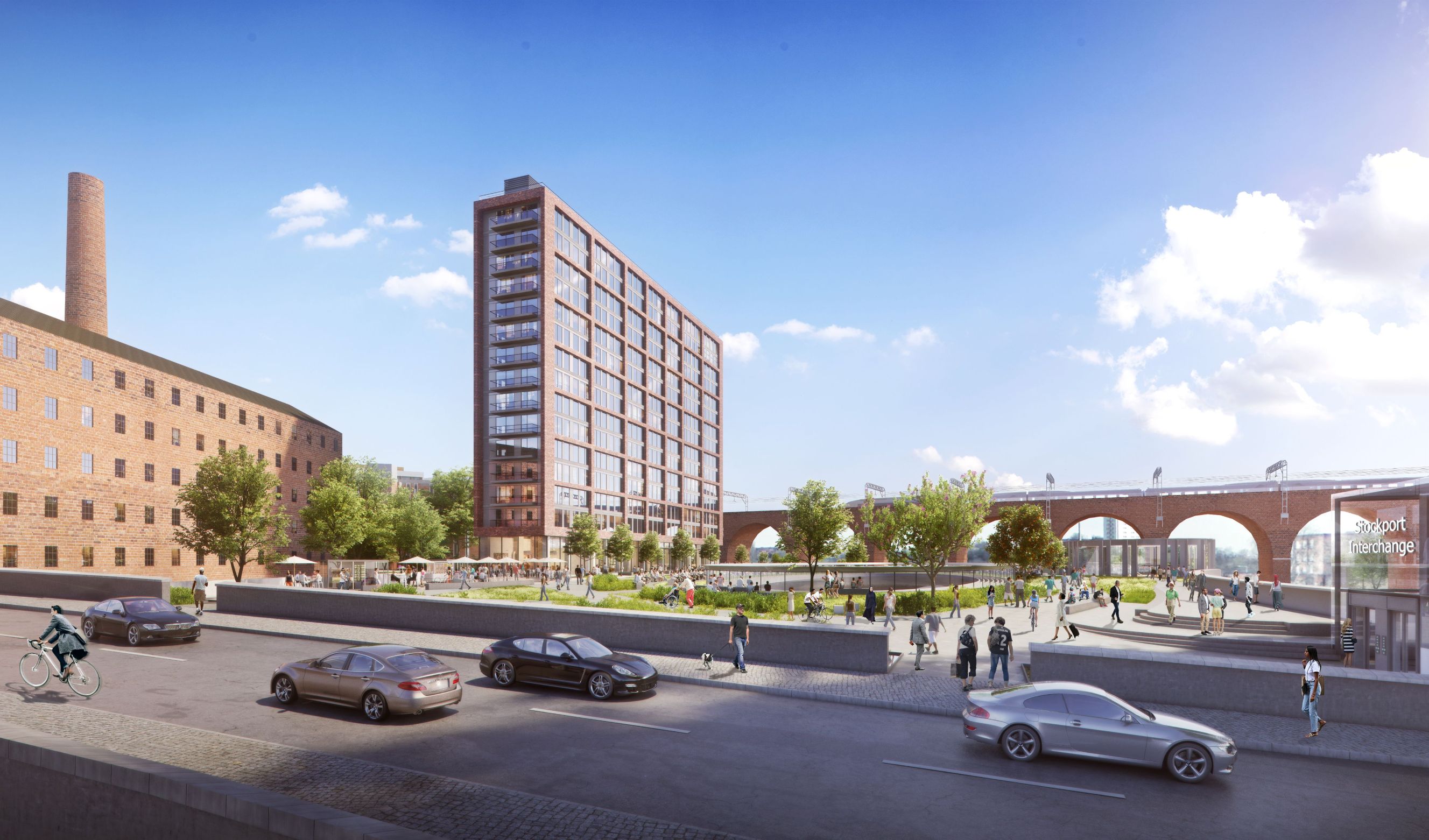 Due to open in Spring 2024, the transport interchange will incorporate a modern, fully accessible and covered passenger concourse with seated waiting areas, and 18 bus stands, providing capacity for future growth in bus services.
A major feature of the scheme is the two-acre rooftop park which will improve leisure and recreation opportunities in the town centre and create more green space for everyone to enjoy.
As part of the wider development, residential partners CityRise will deliver a landmark residential development comprising 196 high quality apartments to provide new homes into the heart of the town centre and help tackle the need for future housing.
Jobs gateway for local people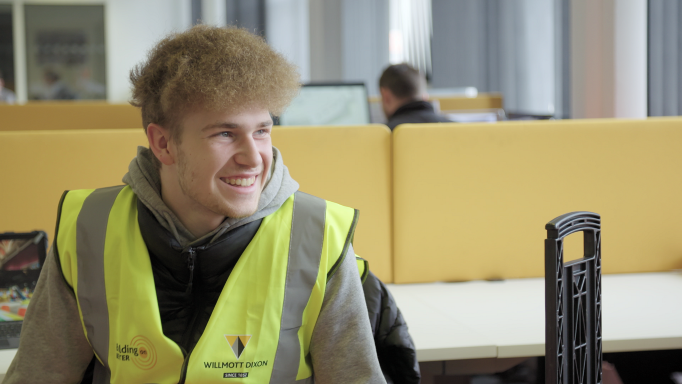 Through our Stockport Interchange project, we are equipping local people with skills to find work in the construction industry through hands-on training.
We have created a Building Lives Academy on-site that is providing qualifications including Health & Safety in Construction Level 1 certification and a CSCS card following an intensive four-week course.
The first to benefit are ten people from Stockport aged between 18-25 who are not in education, employment or training (NEET). Read more about the initiative here.
PROJECT HIGHLIGHTS
A new two-acre town centre park above the interchange.
A 'blue-roof' drainage system that will capture and store rainwater.
A new cycle and pedestrian link between the interchange and Railway Station will provide a vital public transport link.
PROJECT DETAILS
CONTACT US
Hollinwood Business Centre, Albert Mill, Albert Street, Hollinwood, Oldham, Lancashire
OL8 3QL
Tel: 0161 947 3960
Fax: 0161 947 3961