New health care centre for the Dulwich community
---
HIGHLIGHTS
New two-storey health care centre
Community-based services
Stakeholder and local community involvement
---
Our team are creating a new health care centre on the site of Dulwich Community Hospital and aims to improve GP and community-based services in Dulwich and the surrounding area.
Located over two storeys, the centre will provide a range of primary care services, children's services, some diagnostics, physiotherapy unit, community mental health services, renal dialysis unit and services for patients with long term conditions. It has also been designed to accommodate non-clinical community services, such as exercise classes, education sessions and a space for voluntary sector activities.
The new centre will be named after the late local MP who dedicated 20 years campaigning for it to be built – Tessa Jowell.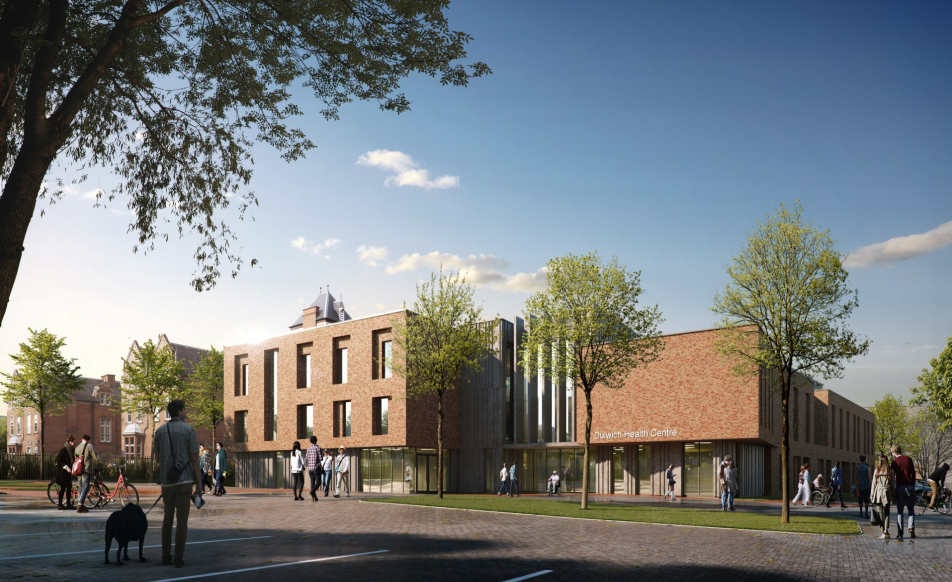 There was a need for improved GP and community-based health services making them more joined-up, accessible and convenient for patients. Our team are creating a 'super hub' a new form of healthcare centre for the NHS, where all medical services are in one place under one roof.
Involvement of the stakeholders and local community has helped to gain support for the scheme and has benefitted us as the scheme has progressed.
Malcolm Hines, director of finance from NHS Bexley said:
"The new facility will play an essential part in the transformation of primary and community health and wellbeing services across south Southwark and will serve as a fit-for-purpose health hub for the local community. The new health centre will improve access to GP and community care by delivering a range of health and wellbeing services all under one roof. This is the future of healthcare in Southwark: community partners working closely together to ensure services are more joined-up, personalised and responsive to the needs of patients."
The centre is due for completion in April 2020.
Contact Us

Willmott Dixon House, 80 Wilbury Way, Hitchin, Herts

SG4 0TP

Tel: 01462 442200

Fax: 01462 442204