The Wool Market, Doncaster
Restoration and refurbishment of Doncaster's famous Grade II listed Wool Market.
The renovation of Doncaster's popular Wool Market has transformed a run-down facility within the town centre into a thriving destination. It breathed new life into a high street that badly needed investment to stimulate renewal and growth.
This was a complicated and intricate refurbishment of a Grade II listed structure that threw up many challenges including dealing with an unforeseen medieval well, while at the same time allowing market traders to continue as normal within a busy construction site.
As well as overhauling the Victorian structure, our heritage property specialists demolished a number of adjoining buildings that housed an additional market (the Irish Middle Market) so we could reconfigure that area into a new car park and public realm.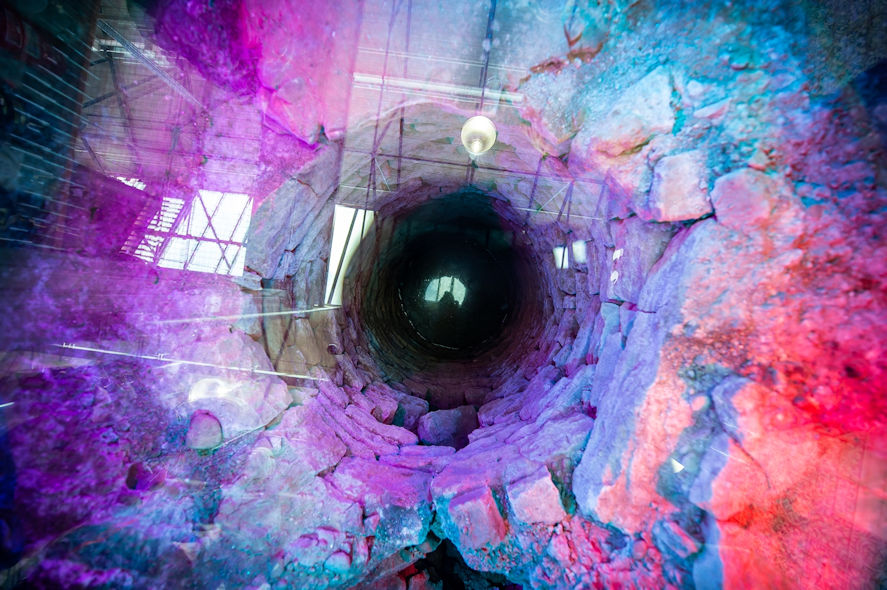 A medieval well discovered during excavation works is now a key feature of the wool market
Intricate
Restoring the landmark building was an intricate process that included exposing the original feature brickwork and stonework as well as the wrought iron roof, with the original features elegantly wrapped in glazed/aluminium curtain walling, producing an eye-catching and contemporary feel.
Working in the historical building was challenging. It was difficult to assess how long works would take; and we needed to be extremely careful not to damage the existing structure and be sympathetic to the requirements of the heritage officer. One way to mitigate this was using prefabricated light weight steel pods to create the new retail units.
Medieval well uncovered
An excellent relationship with the heritage officer came into its own when we discovered a medieval well during excavation works. Alongside engineer TIER Consult and Architect Bond Bryan, we developed designs to bridge over the well, which involved extensive piling and concrete works before then installing lighting, a structural frame and glazed top, so that visitors could see into the well. It's now a key feature of the wool market.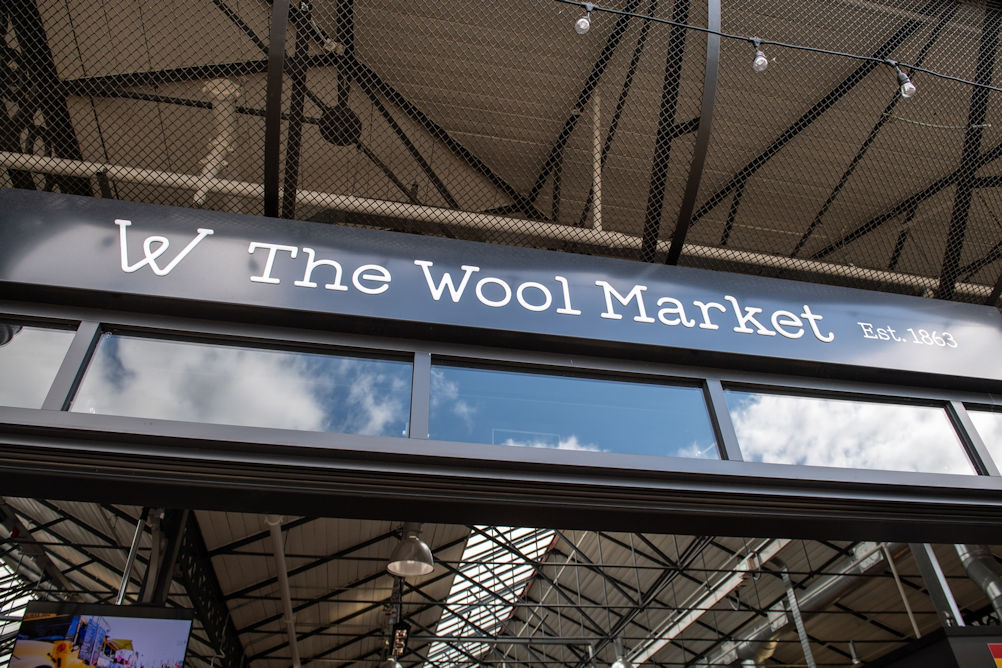 Local jobs focus
This was about supporting the local economy too. Four out of five of our team came from within a 20-mile radius, and 96 percent of the total construction value was placed with SMEs. The project's success has meant the new facility is a key feature of Doncaster's new Market Quarter that's home to 37 small and independent businesses providing high-end retail, eateries and bars.
In all; over £4m was spent with SMEs and we kick-started the careers of 12 apprentices to work alongside the 20 already employed.
Meeting our customer's expectations
The original build programme allowed for the Irish Middle Market to be demolished, the car park constructed and the Wool Market refurbished. However, this changed to allow several tenants in the Irish Middle Market to vacate later than planned. To enable this, we re-programmed the work and a much reduced site set up, including storage. In the spirit of supporting the local community, we also banned deliveries to site on market days to help ease congestion, even though that was not stipulated in the contract. Although a feat of logistics, we successfully planned for reduced delivery times and working around a live market, with the extra safety measures that it entailed.
We also devised a way for the pre-fabricated retail pods to be personalised by the retailer with branding and shelving. This involved working closely with the manufacturer and a great deal of engineering design and testing.
A proud addition to Doncaster's growth plans
This project is a fantastic example of how a council with a strong vision and masterplan can invest in keeping its high street alive. Doncaster mayor Ros Jones has said the new market hall was the borough's way of 'fighting back' against a national decline of town centres'.
The landmark facility attracted 75,000 visitors in the first week of opening, and the market continues to be a fulcrum for retail, eating and drinking options with a capacity to host more events including live music and entertainment. Its renewal is an outstanding success for both the town and construction industry.
PROJECT HIGHLIGHTS
Medieval well discovered and now a key feature
Traders continued during work
£4m spent with SMEs
Programme allowed changed to allow several tenants to vacate later than planned
Lightweight steel pods created the new retail units
PROJECT DETAILS
CONTACT US
Willmott Dixon House, Cliffe Park, Bruntcliffe Road, Morley, Leeds, West Yorkshire
LS27 0RY
Tel: 0113 238 3283
Fax: 0113 238 0286