Vaultex multi storey car park, Winchester
New multi storey car park to support councils' ambitions to improve sustainable transport in Winchester
Willmott Dixon's team of car parking superstructure experts were appointed by Winchester City Council for the design and construction of a new-build 287 space multi-storey car park on the site of the old Vaultex warehouse facility, adjacent to Bar End Road Park and Ride. The site is opposite the Winchester Sport and Leisure Park project.
The structure includes 800 square metres of roof-mounted solar panels, generating enough power to charge the 16 Electric Vehicle Charging Points as well as the lighting, lifts, CCTV and other electrical systems in the building. Further EV charge points can be added as demand grows further underscoring the council's commitment to encouraging alternatively-fuelled and low-carbon modes of transport.
The project has been delivered by Winchester City Council in partnership with Willmott Dixon Construction and Enterprise M3 Local Enterprise Partnership (EM3 LEP) who has provided £5.65m of grant funding.
The all-new structure features:
16 electronic vehicle charge points
400 square metres of green wall
115 new trees (12 specimens and 103 woodland whips)
92 species of plants and more than 4,000 bulbs planted nearby.
Cllr Martin Tod, Winchester City Council Cabinet Member for Service Quality & Transformation said:
"The council is committed to tackling the climate emergency and improving air quality while ensuring people can continue to access our city centre easily and also park close to the new leisure park. We are thankful to the EM3 Local Enterprise Partnership for their funding for this project."
Richard Poulter, managing director of Wilmott Dixon's Central South office, added:
"We are delighted to have supported Winchester City Council in their ambitions to make the city greener."
"Through our 2030 'Now or Never sustainability strategy, we have committed to deliver brilliant, climate ready buildings that optimise the health and wellbeing of the people using them. We are proud to accelerate this ambition through the delivery of this highly sustainable car park for the people of Winchester."
Kevin Travers, Head of Infrastructure, Transport and Place at Enterprise M3 Local Enterprise Partnership said:
"We are delighted that the EM3 Local Enterprise Partnership has been able to fund this scheme which enhances the city of Winchester's move towards a cleaner, greener and healthier place.
"As well as providing, much needed additional capacity to keep cars out of the city centre, the project also incorporates a range of sustainable, low carbon and digital elements, such as battery storage, electric vehicle charging points and covered cycling facilities. The new facility will also deliver new jobs and employment space supporting economic growth and new and existing developments in Winchester."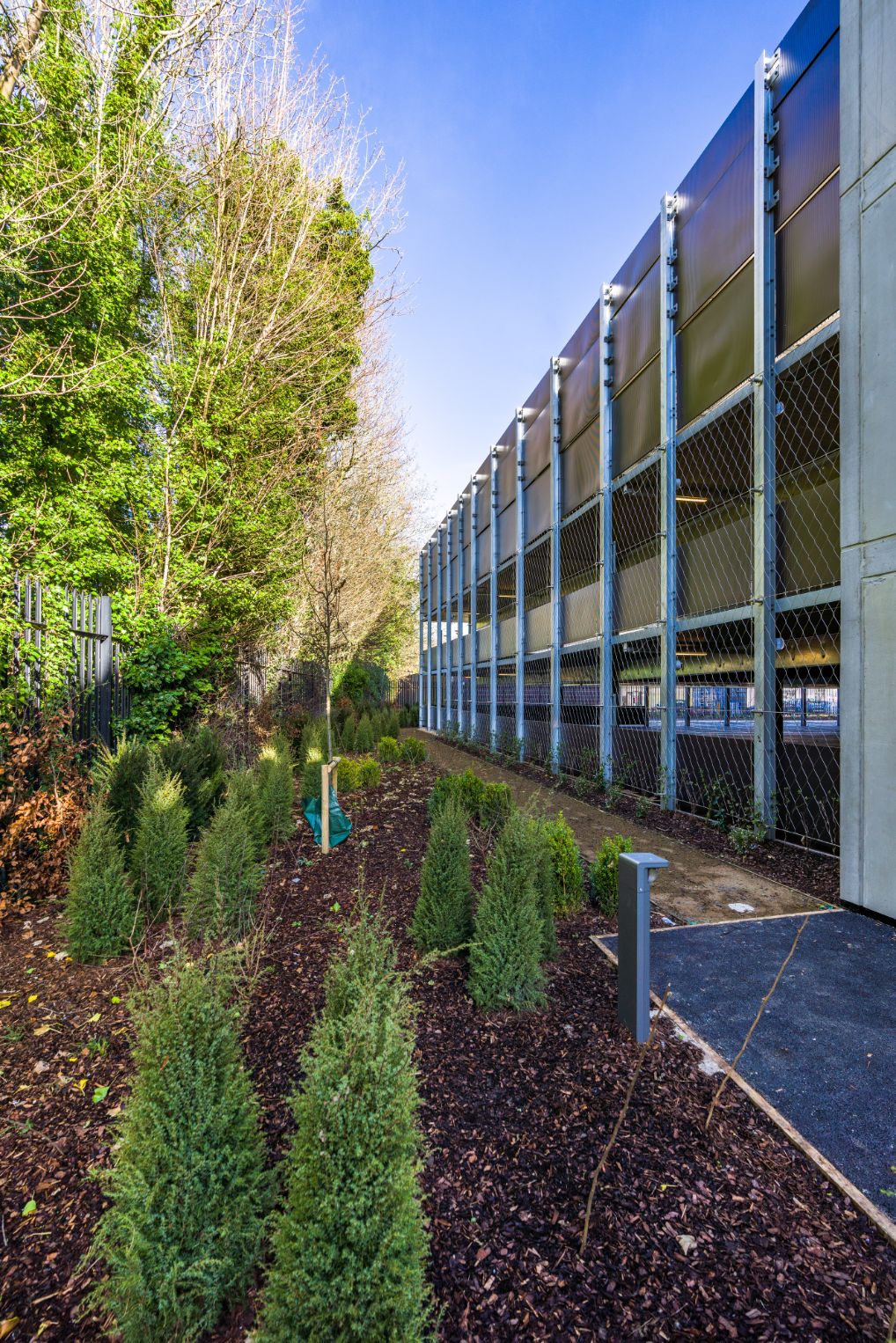 PROJECT HIGHLIGHTS
800m2 photovoltaic panels (399 panels)
PVs energy generated is equivalent to 1,583 trees being planted
16 Electric Vehicle (EV charging bays)
Supports the councils Carbon Neutrality Action Plan
PROJECT DETAILS
CONTACT US
25 Templer Avenue, Farnborough Business Park, Farnborough, Hampshire
GU14 6FE
Tel: 01252379380