Watkins House
Joint residential development venture in Harrow sees Willmott Dixon construct Watkins House
A joint venture between the Harrow Churches Housing Association and Octavia, Willmott Dixon have been contracted to construct Watkins House, a residential building consisting of shared-ownership homes and sheltered housing to enable independent living.
With work beginning in late 2020, the project comprises the construction of two blocks: Block A, the three-storey Windridge Court being developed by the Harrow Churches Housing Association, will consist of 58 extra-care homes and two overnight-stay units for those visiting residents, and Block B, the five-storey Octavia Hill Lodge being developed by Octavia, will contain 20 shared-ownership homes for private sale.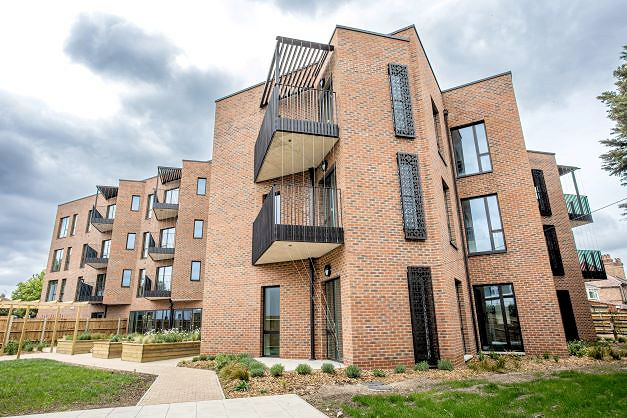 The unique, bespoke external design of the two now-erected blocks incorporates varying shapes and earth-tone colour coordination, delivering character and a contemporary aesthetic. With structurally projecting balconies, extensive landscapes with sensory gardens, refined interior design, enhanced crossovers, decorative metal screens and a dedicated area for bicycle parking, Watkins House has all the features of a modern residential development. Solar panels installed on the roof of the buildings and mechanical ventilation with heat recovery (MVHR) make energy consumption more sustainable and efficient.
In Block A, which consists of predominantly one-bedroom homes designed for independent living, a central lift and level flooring throughout the building make all the extra-care homes and communal facilities easily accessible. The common areas have also been fitted with handrails. In the homes themselves, made spacious to enable ease of movement for residents in wheelchairs, special appliances have adjustable heights, and the accessible bathrooms have walk-in showers. The homes have a video entry system, allowing residents to let people into the premises independently, and all homes have a nurse/warden call system and front doors that can click open. In the event of a fire, the doors will automatically close, in line with the Stay Put policy.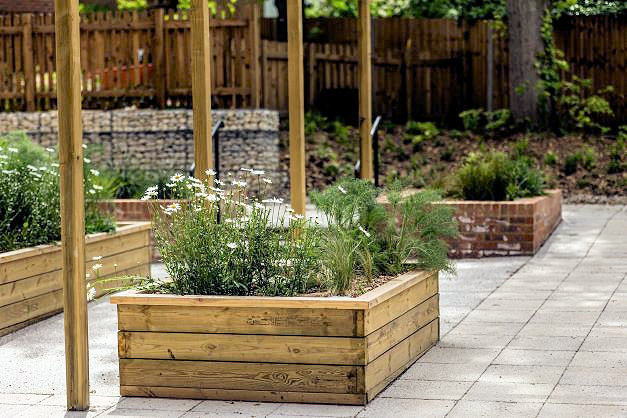 A key focus for Willmott Dixon is making projects more cost effective and efficient for our customers through innovation. For Watkins House, we utilised Porotherm, a unique clay block with vertical perforations, throughout the interior of the building. This versatile, high-performing material is not only more sustainable, with its low-carbon manufacture, natural properties and recycled content, but it is also more cost effective and 33% faster to lay than other comparable traditional materials, as well as being more tolerant of adverse weather conditions and significantly reducing the amount water required during construction.
During the Watkins House development, we worked with Harrow Council's Xcite team to deliver a CV workshop to 14 participants who were in an employability skills programme. We also worked with five students in a local construction industry skills programme, holding sessions in which we conducted mock interviews, enhanced their knowledge and gave virtual site tours. Additionally, we took on an on-site apprentice for several months and hosted a Seeing is Believing session for a group of Harrow residents, each of whom received guidance and advice on entering the construction industry.
On the Watkins House project, we worked together with a local freight contractor and joinery contractor and employed local labour resources to further benefit the community and its businesses.
PROJECT HIGHLIGHTS
58 extra-care homes
20 shared ownership homes
Unique, contemporary design with modern interior
PROJECT DETAILS
CONTACT US
Willmott Dixon House, 80 Wilbury Way, Hitchin, Herts
SG4 0TP
Tel: 01462 442200
Fax: 01462 442204