Western Custody Suite, Oldbury
The first of two next generation custody suites we've built for West Midlands Police
Oldbury is the first of three facilities for West Midlands Police as we transform the force's estate as part of its WMP2020 organisational change programme. We're also behind a new suite in Perry Barr and the refurbished Lloyd House HQ.
This 60-bed suite comes complete with en-suite rooms although it's fair to say that guests of West Midlands Police that stay here are unlikely to be enjoying the facilities by choice!
This dedicated custody suite does not have a police station attached; a first for the force, and took three years from planning approval through to a finish. It will house detainees mainly from the western side of the West Midlands Police area.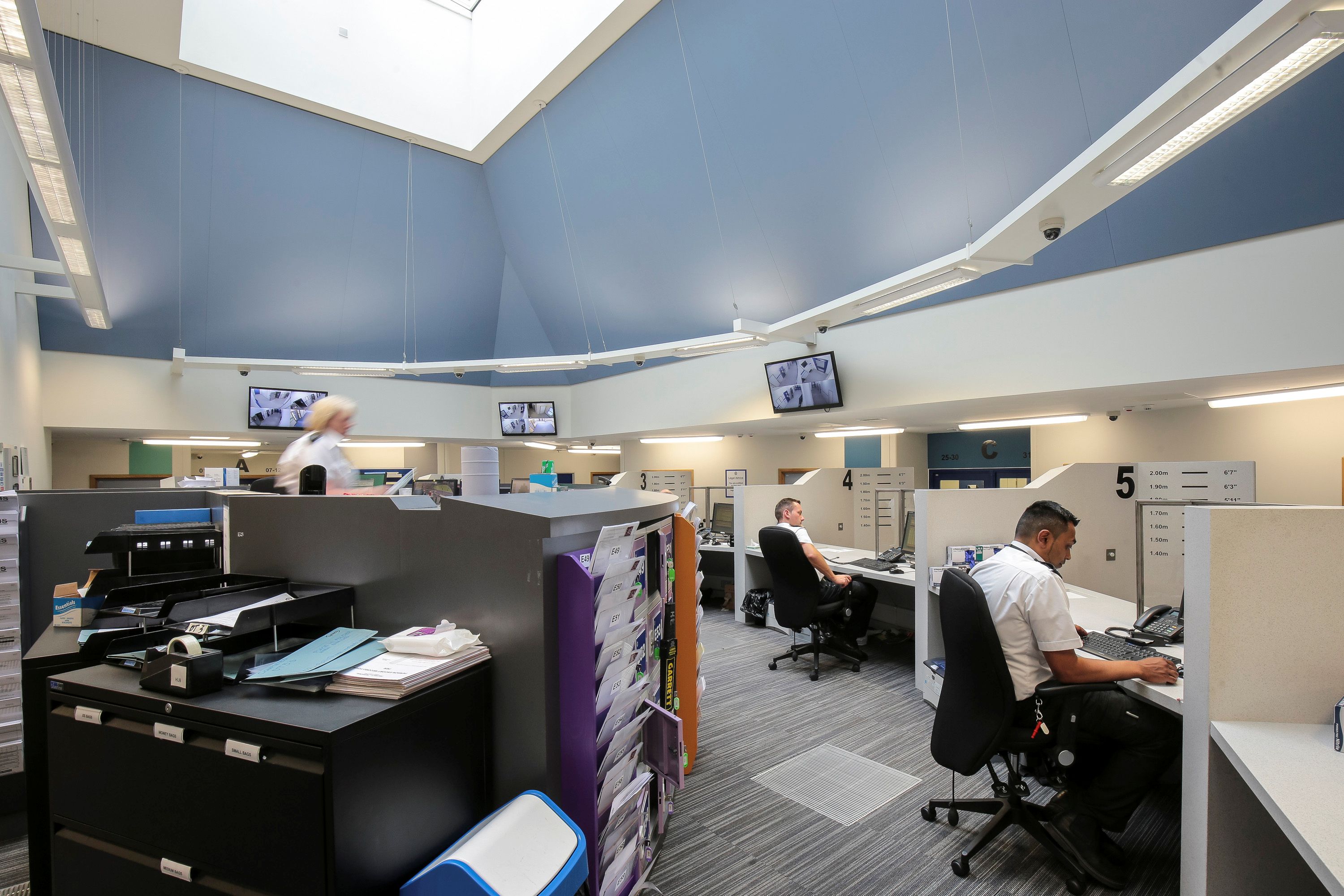 Modern policing
Oldbury custody suite has four cells for disabled occupants and six windowed cells for high-risk detainees who previously had to be monitored by officers sitting in the open doorway of their cell. The next generation cells also have cameras, anti-graffiti surfaces, reflective ceiling domes so occupants can be seen at all times.

"Standard of this suite is absolutely fantastic"
The corridors are much wider, providing a safer environment for staff and detainees when restraint is necessary, while the central hub has six desks, six times as many as was standard and a control desk from which all areas of the suite can be monitored using cameras, intercoms and alarm panels on every wall.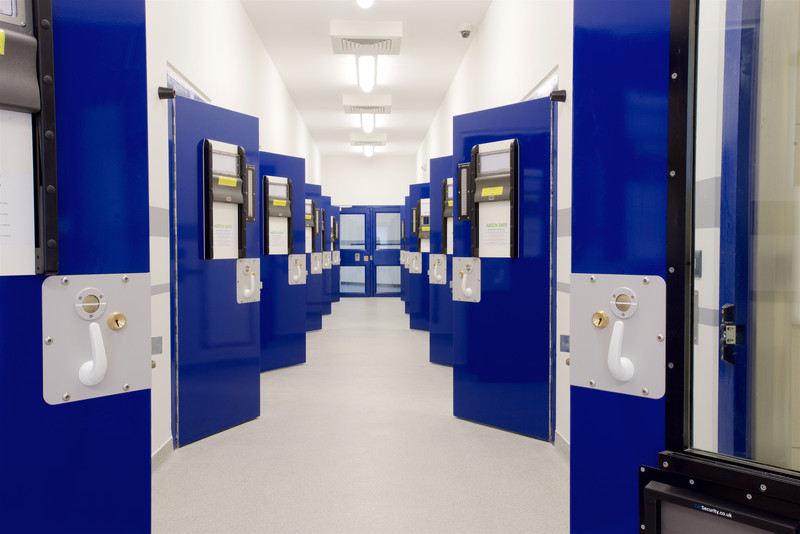 Ample facilities
The suite has state-of-the-art equipment in its medical room, fingerprint room and intoximeter room. There are 12 interview rooms, to further cut waiting times all fitted with state of the art digital interview recording facilities. It has been designed in line with the latest standards and will enable officers to safely detain and interview those suspected of crime.
The new facility provides much greater flexibility in meeting demand that should speed up the booking in process allowing officers to return to their local front-line policing duties much faster after taking a detainee to custody.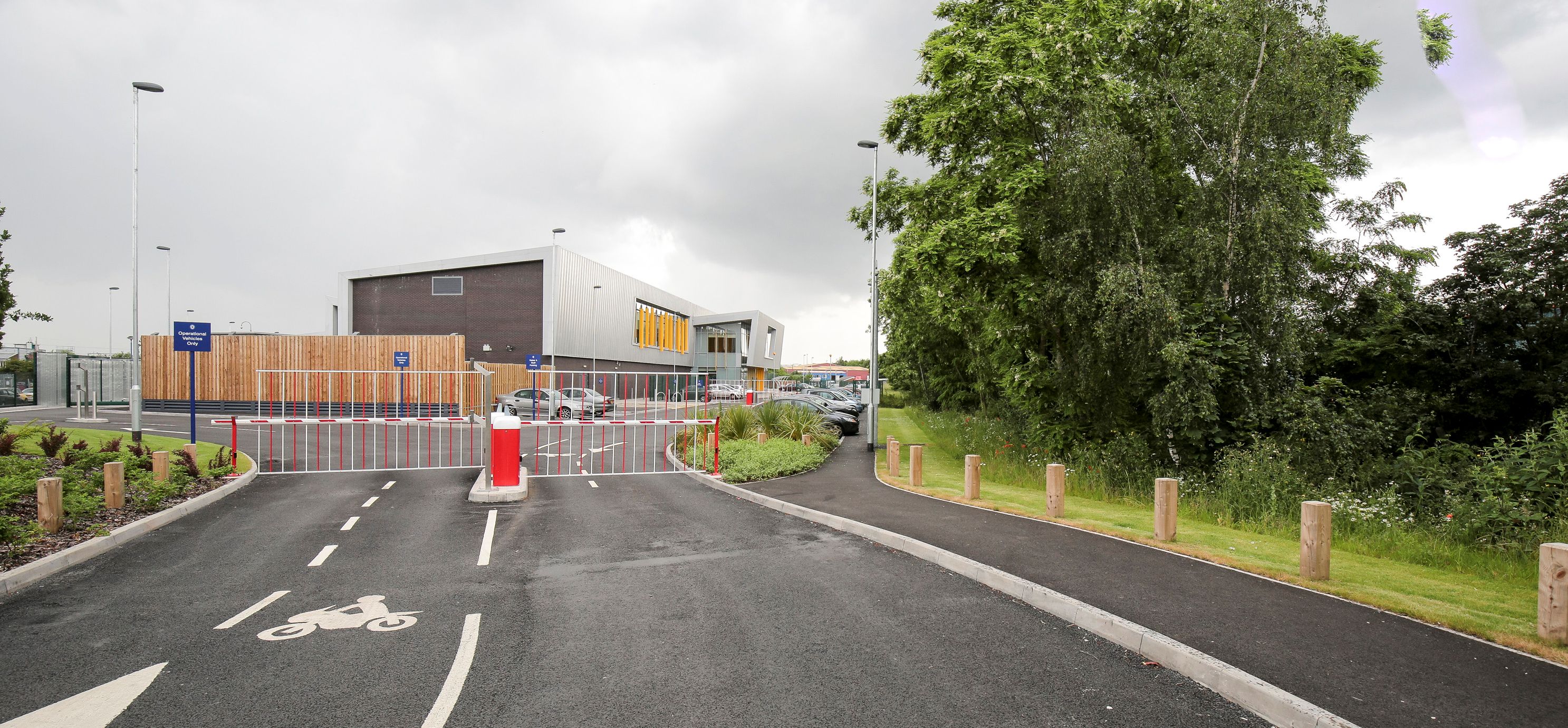 Police reaction
Chief Constable Dave Thompson:
"We have been trying to conduct modern policing in what are essentially out-dated blocks with limited space. On many occasions we end up in a bottleneck situation with not enough space to cater for demand. Now we have a purpose-built facility in which we will never need to hold up processing. The standard of this suite is absolutely fantastic and it will allow us to run a much more efficient service. The speed with which we can deal with detainees will increase, meaning officers can spend more time on the streets."
This is an important investment for policing in the West Midlands and will bring our custody facilities up to date. The new custody suite is a significant commitment that will support service improvements, provide further budget savings and speed up the booking in process so officers are back out on the streets where the public wants them."
Want to talk custody suites? Speak to Chris Farr

Next generation
Willmott Dixon launched a range of pre-designed custodial facilities that give police forces more options as they look to roll out a new generation of larger custody suites to replace outdated facilities.

Police forces are investing millions in moving to larger custody suites to create better working environments for staff and detainees and provide more efficient use of property that will save millions in running costs each year. This includes Willmott Dixon recently delivering 50+ cell custody suites for police forces in South Yorkshire, South Wales, Newcastle and West Midlands.
In the case of South Yorkshire, the police force expects its new purpose-built 50 cell centre in Sheffield to replace inefficient custody suites in Rotherham and Sheffield and save £1.2 million a year in running costs. Likewise, West Midlands Police expects its two new 60 cell suites to save the force £1.3 million per year.
To support the move to a new generation of modern, energy efficient custody suites, Willmott Dixon has developed a standardised offering called CODE with a range of pre-designed custody suites to suit different police force budgets and requirements. CODE models have been designed in partnership with NORR Architects, our supply chain partners, the Home Office and over 20 different police forces to tackle issues such as minimising the risk of detainee.
PROJECT HIGHLIGHTS
Market leaders in secure environments

Facility has 60 cells under one roof
Better environment for officers and detectives
Part of new generation of 'all in one' custody suites
Saves the force millions a year in running costs
PROJECT DETAILS
CONTACT US
Chantry House, High Street, Coleshill, Birmingham
B46 3BP
Tel: 01675 467666
Fax: 01675 467655