The Halls Wolverhampton 
Refurbishment of popular local entertainment venue in Wolverhampton
Our interiors specialists refurbished Wolverhampton's Civic Halls so it can welcome some of the world's most popular entertainment acts to the Midlands. Prior to its closure in 2015, the Grade II listed venue hosted the likes of Nirvana, The Clash and David Bowie, before its dilapidated condition meant a substantial upgrade was necessary.
That transformation has now taken place and the high-street icon, affectionately known as Wolves Civic but renamed The Halls Wolverhampton, is back to its former glory and can be appreciated by thousands of people each year.
In the process, our team has created a main 3,500 capacity entertainment space and a further 1,300 capacity venue called The Wulfrun, creating a combined capacity of nearly 5,000.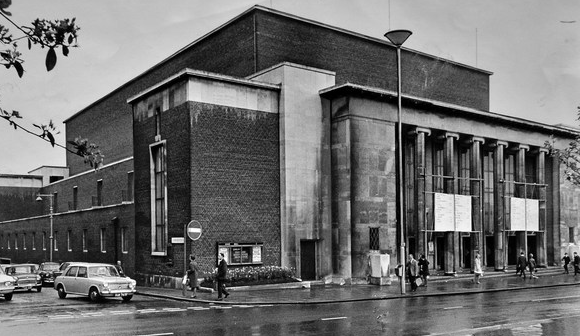 Wolves Civic in the 1960s
Procured through the Major Works England and Northern Ireland, a part of the Scape National Construction framework, we responded quickly when the original contractor chosen for the work went into liquidation.
Our scope saw essential structural, engineering and electrical improvements, with enhancements including a new second balcony at the Halls main theatre and a further balcony in the Wulfrun Hall to provide additional comfortable seating.
Also, the height above the stage to the rear was increased for bigger and better shows. Overall, the benefits include wider and more comfortable seats, plus bigger and better bars and more space to socialise. Visitors also benefit from expanded and revamped toilet facilities, lift access to new balconies, better access arrangements for disabled visitors (including enhanced wheelchair access).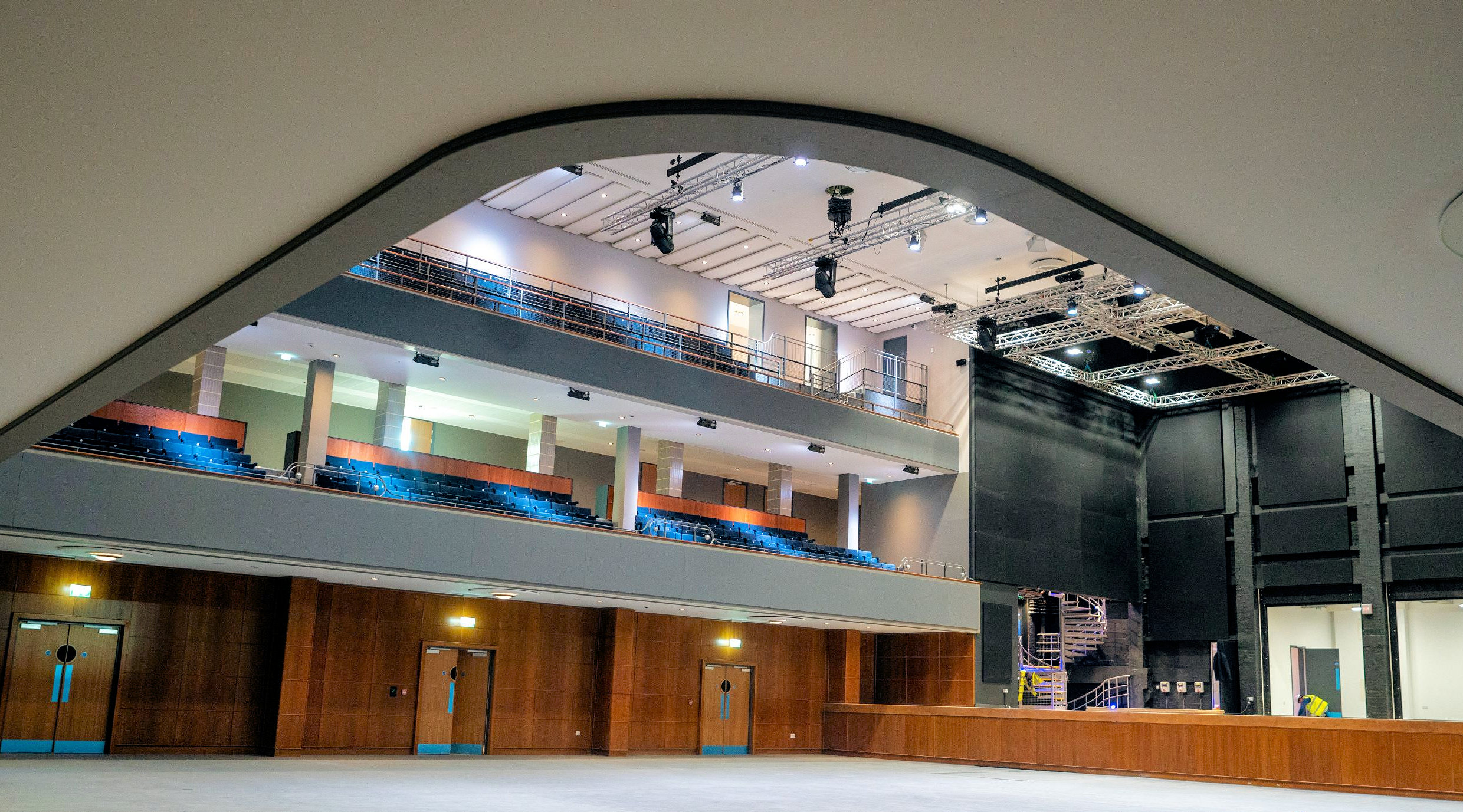 The Halls
The experience is further enhanced by having more accessible viewing points and improved room temperatures through the installation of a new air conditioning system.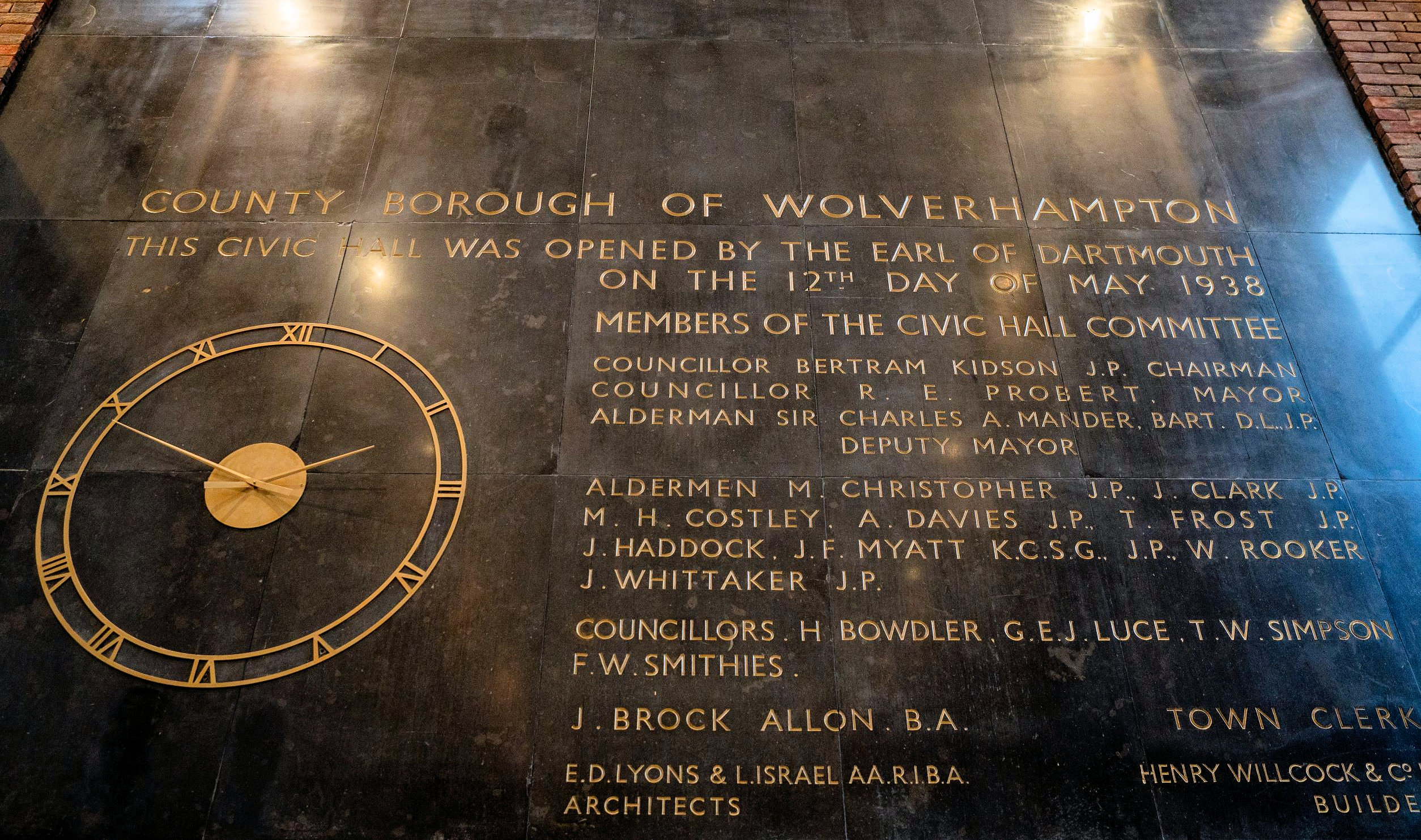 A sign inside Wolves Civic marks its history
This is the latest major entertainment venue we have brought back to life. Others include Darlington Hippodrome, Ally Pally's east wing, Stockport Theatre, Bristol Beacon and the EMD Granada Cinema in Walthamstow.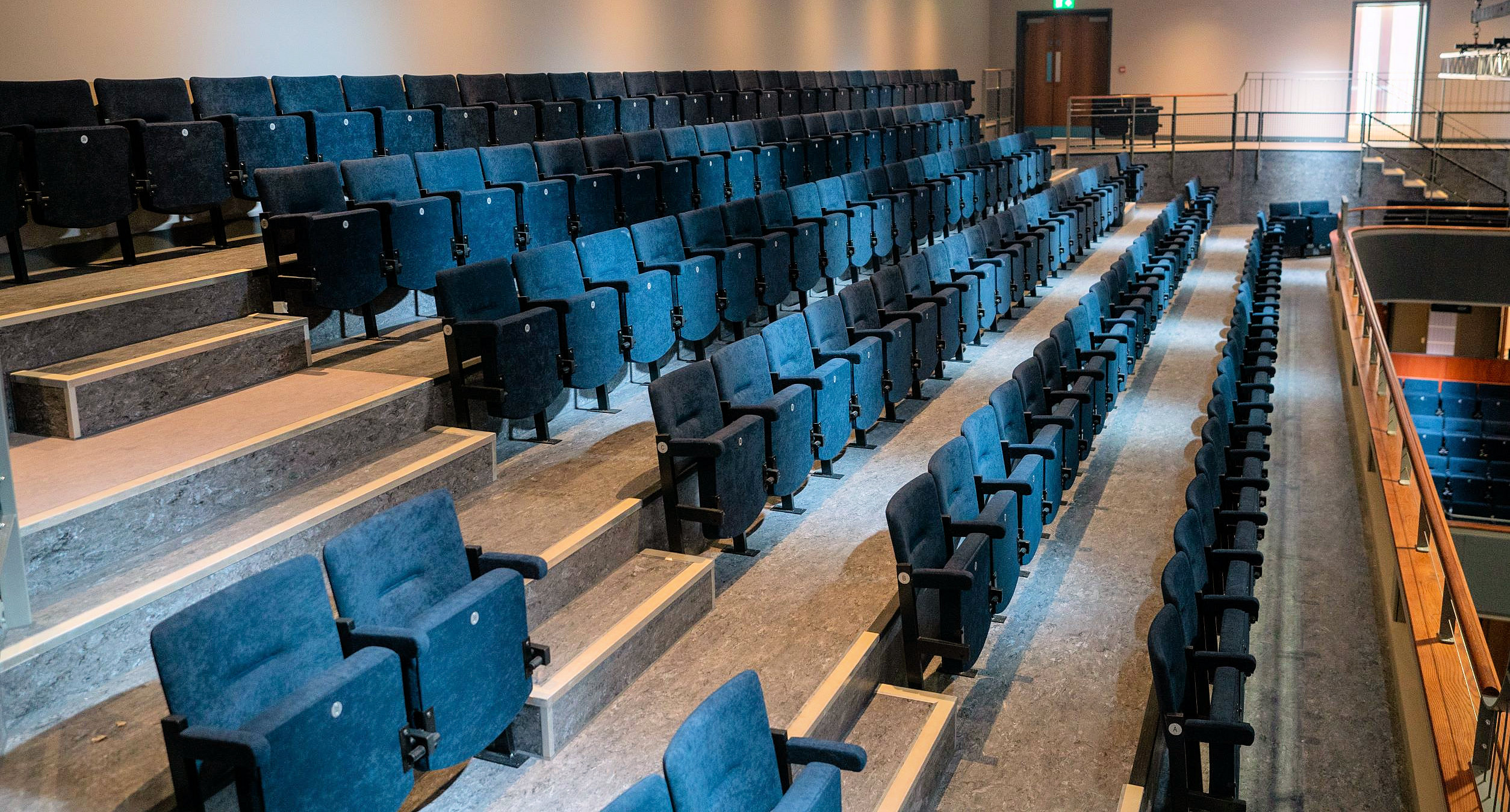 New balcony and seating inside the main entertainment area
PROJECT HIGHLIGHTS
Original features retained
New back of house areas, offices and bars
New concert venue and tiered seating
PROJECT DETAILS
CONTACT US
The Bailey, 16 Old Bailey, London EC4M 7EG
EC4M 7EG
Tel: 020 7634 9600