The recent pandemic accelerated a shift in the way urban centres are used by communities.
Most have the same challenge of balancing their unique social and cultural elements with a changing retail sector – something that is historically seen as a USP. Critical is not regarding the challenge as solely for the public or the private sector, but one which is best solved in collaboration.
Following Levelling Up Fund round two, the government put further emphasis on supporting regeneration and town centre bids with grants for 16 projects that can start to spend and deliver quickly across England, worth a combined £211m.
The priority is getting them to sit in a timely manner.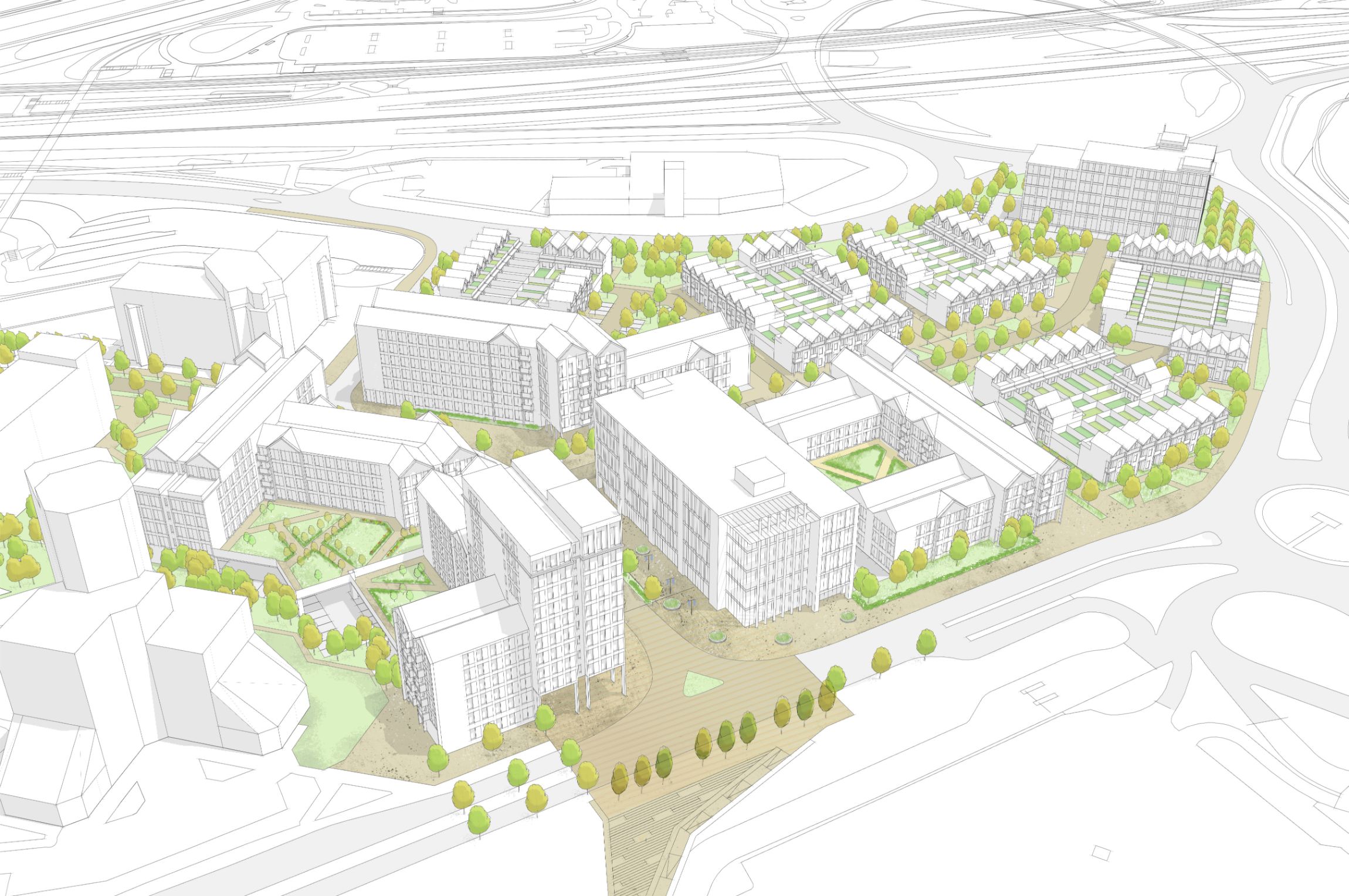 Telford's Station Quarter plan, a collaboration between Willmott Dixon and Telford and Wrekin to develop a masterplan from concept to reality
A joined up approach
The is leading to a new focus on working together, to unlock opportunities for urban renewal to drive untapped potential in towns and cities.
Our town centre masterplan specialists recently worked with South & East Lincolnshire Councils Partnership to put together a Levelling Up funding bid to regenerate the Lincolnshire town's urban centre. The investment aims to deliver a vibrant space with a focus on health and wellbeing, including a new medical centre, residential areas, a hotel, a civic office building, a transport hub and public realm.
Crucially, it tackles an area suffering from retail decline. The site sits between transportation links and Boston town centre to connect the two. An example of how creative thinking is connecting up parts of urban space so they can be brought back to life.
Supporting your growth plans
Development programmes need innovative use of land and assets. To unlock opportunities and start building quickly, our Development Solutions team bring the best in construction and development specialism, working on projects from inception through to post completion.
Find our more how they can work to shape and deliver your high street renewal.