Building on Better is our construction business' internal strategy to ensure we deliver the best possible experience for our customers through happy motivated people; taking our business from good to great.
We focus on 5 key pillars:
Our Customers
Our People
Our Products
Our Legacy
Our Growth
Our 'Why' House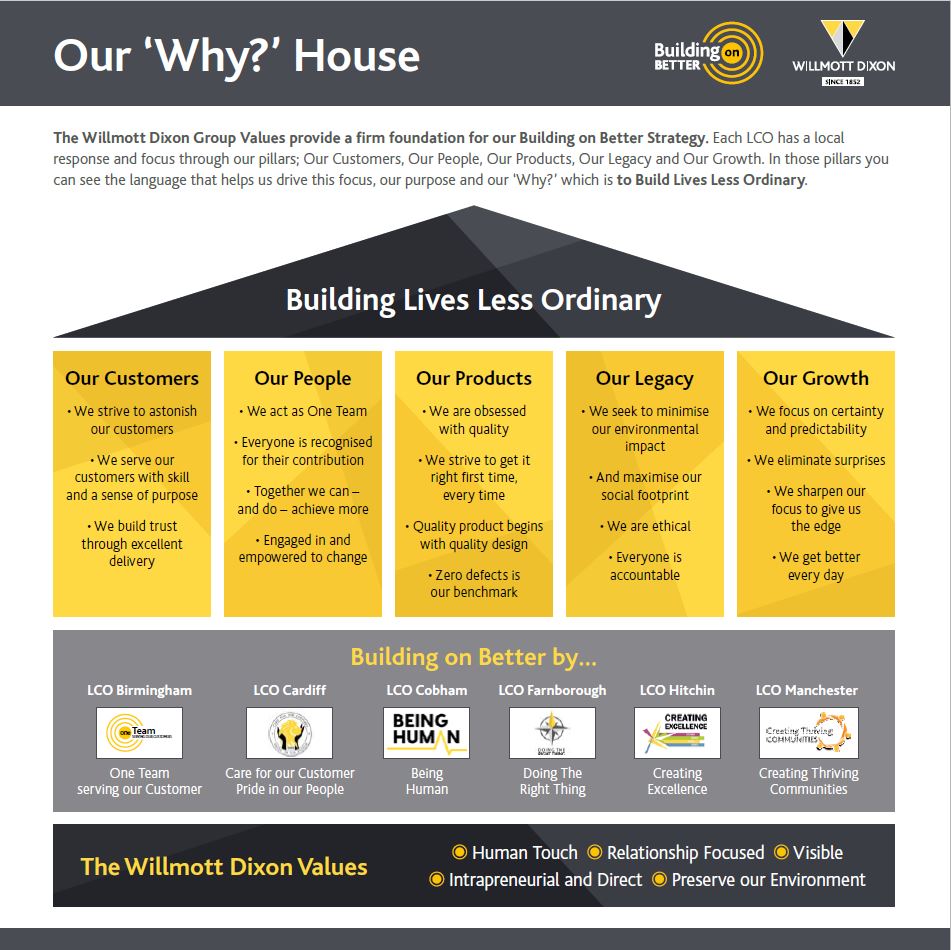 'Our why' as we like to call it, is centred on the spaces we provide for our customers and those who use them, and the lives we touch during and after building those spaces. This is our legacy and drives us in everything we do – to build lives less ordinary.