Hale End Court Independent living
The creation of a four-storey residence, with a mix of 48 one and two-bed flats.
Working with Woking Borough Council, we have added to our extensive track-record in the retirement sector through the delivery of Hale End Court.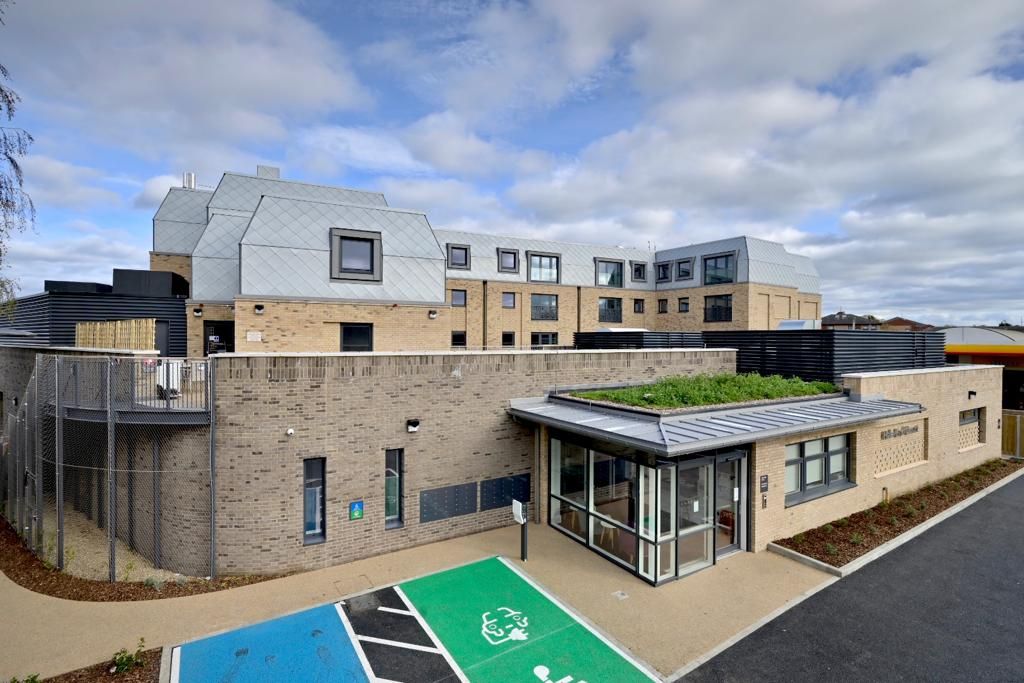 Located in Old Woking, Surrey, the project involved the delivery of a four storey residence, containing a mixture of 48 one and two-bed flats with facilities designed to ensure residents can enjoy living independently while also being supported when needed.
This approach has seen each apartment contain a fully equipped kitchen, while also giving residents access to community amenities such as shared kitchen, living and dining space, with a landscaped outdoor courtyard providing extra space for socialising and recreational activities.
Cllr Simon Ashall, Woking Borough Council's Portfolio Holder for Living Well and Wellbeing Services, said:
"With the average age of the population rising steadily, we have a significant need in the borough for more suitable, affordable dwellings that our most vulnerable elderly neighbours can call home. We are delighted that funding has been identified to build a new facility for this purpose on disused land in Old Woking, allowing more people to live as independently as possible, for as long as possible, in comfort and with the peace of mind that help is never far away should they require it."
The project commenced in August 2020 and handed over in October 2021, with the Willmott Dixon team and its supply chain partners adopting Covid-19 safe working practices, as prescribed by the Construction Leadership Council to deliver the project during the pandemic.