Merseyside Police HQ
Creating a new efficient headquarters for Merseyside Police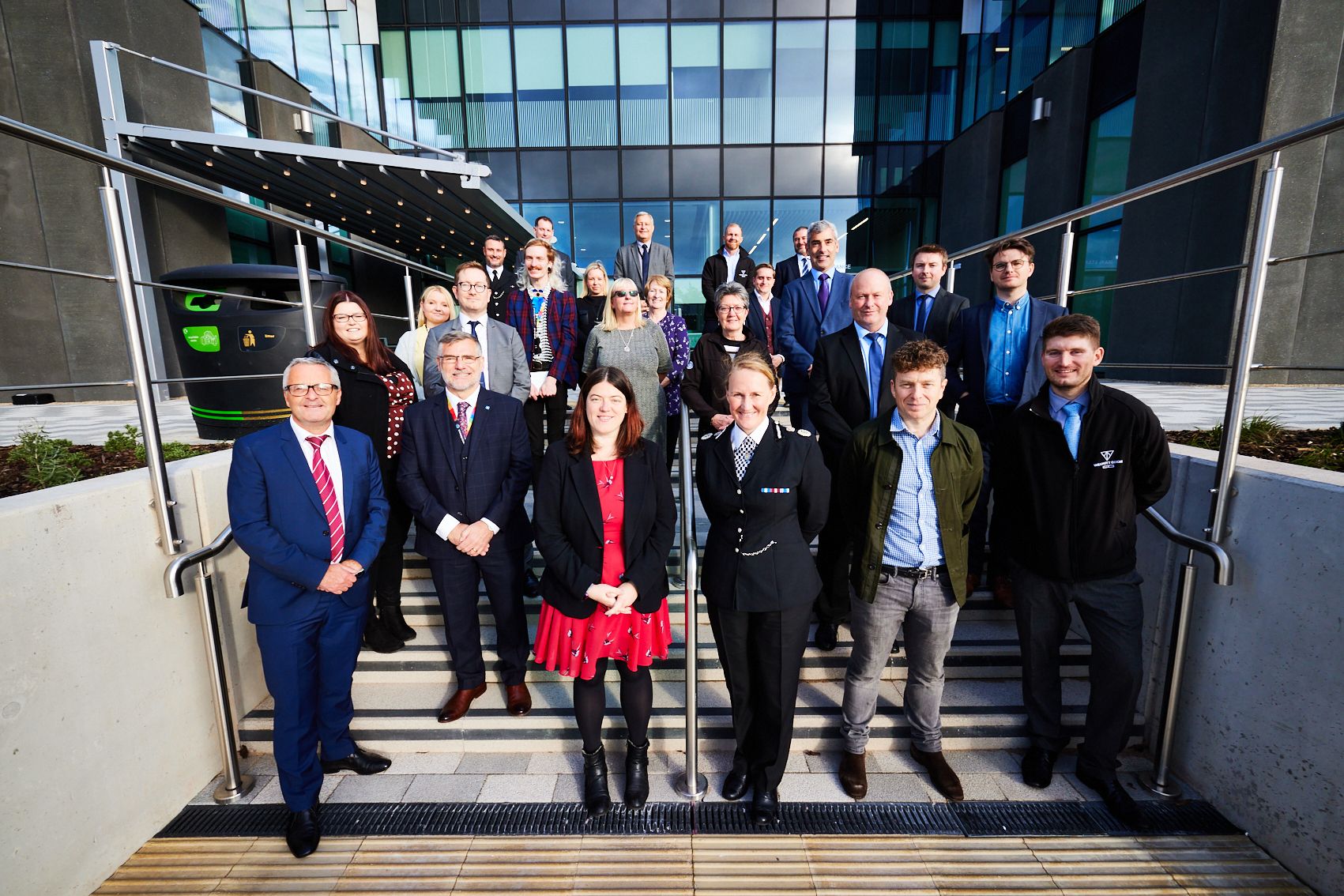 Our team of experts in the blue-light sector have created Rose Hill, a new headquarters for Merseyside Police in Liverpool.
Handed over in October 2021, the purpose-built, four-storey centre, Rose Hill will bring more than 1,100 officers and police staff under one roof and act as Merseyside Police's flagship base on a key gateway into the city centre, overlooking Scotland Road and the Queensway tunnel, while also helping to regenerate the Everton area. The 12,800 m2 centre provides modern, open-plan offices, meeting rooms, and break-out spaces and has been designed to enable staff to work in a more flexible way. It is anticipated the development will save the force approximately £250,000 a year on its running costs.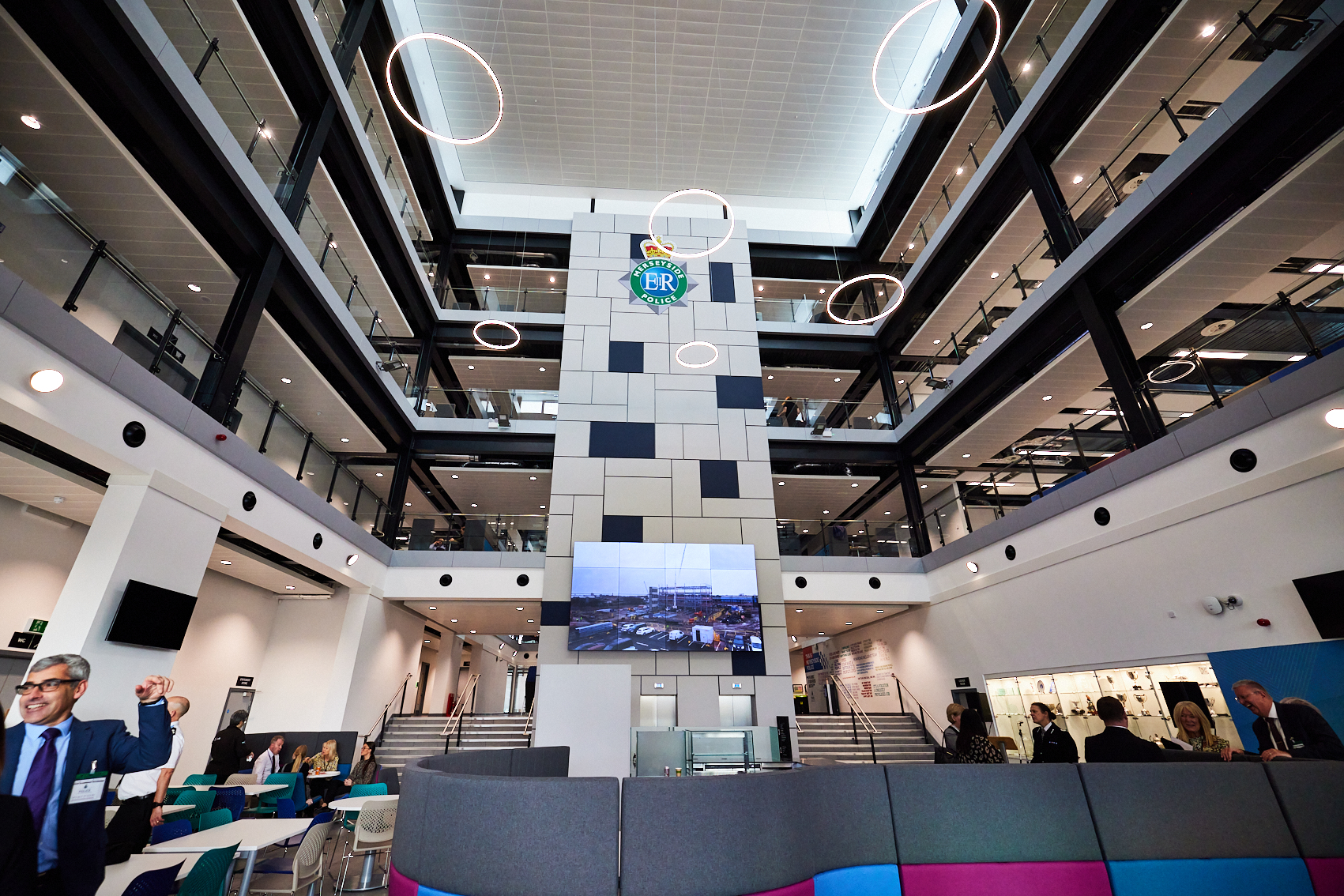 A sustainable development
The building has been designed to meet the latest standards in energy efficiency, including LED light throughout and 260 solar panels on the roof to make sure it is as cheap as possible to run. The site also boasts 500 parking spaces, an external gym, a running track and an outdoor seating area, while 96 trees have been planted on the grounds.
Merseyside Police's Chief Constable Serena Kennedy said:
"Rose Hill is an absolutely amazing building which has been purpose-built to meet the needs of a modern police force dealing with the levels of demand, complexity and challenges that officers and staff face every day.
"Whilst the building is a huge investment it will enable Merseyside Police to make savings in the long term. It will also bring teams together that are currently situated across Merseyside, which will make our working practices more efficient and effective, and the indoor and outdoor facilities will also offer huge benefits for the health and wellbeing of the staff who work and visit there.
Anthony Dillon, managing director for Willmott Dixon in the North, said:
"We are very proud to hand over these new modern facilities for Merseyside Police, which will provide a quality and value-for-money working environment to ensure officers and staff are equipped to serve the people of Merseyside now and in the future.
"We're committed to delivering brilliant buildings, transforming lives and strengthening the communities in which we work, which has seen us invest £33.4m of our project spend to date with local businesses in the region.
"It is thanks to the strength of the relationships and collaboration between our team, the force and all our local design and supply chain partners that we have overcome the challenges of the pandemic to date, completing the project on time and budget, and, most importantly, keeping everyone safe on site."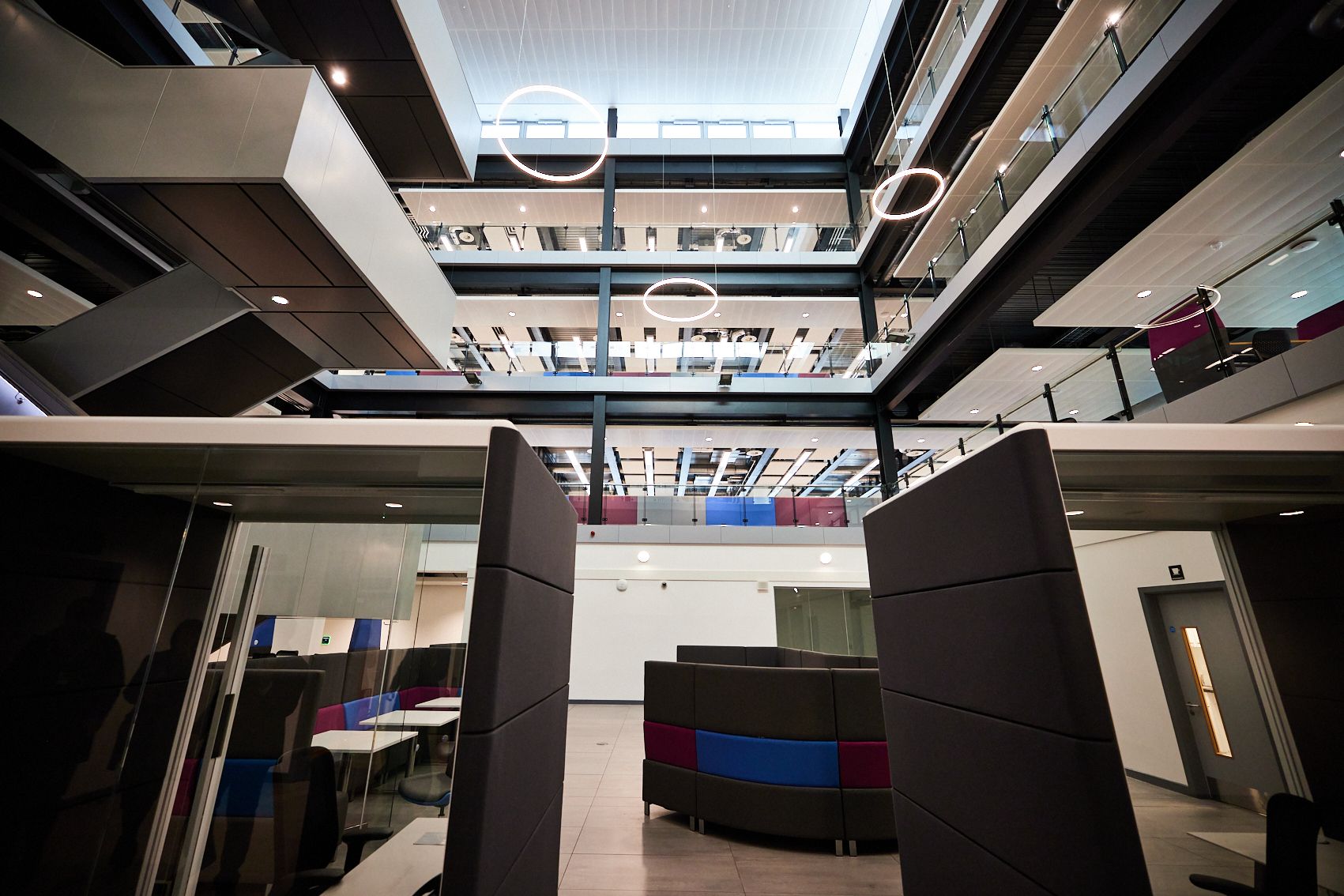 PROJECT HIGHLIGHTS
Enabling staff to work in a more flexible and efficient way
The development will save the force approximately £250,000 a year on its running costs
£33.4m of the project spend has been with local businesses in the region
The building has been designed to meet the latest standards in energy efficiency
PROJECT DETAILS
CONTACT US
Hollinwood Business Centre, Albert Mill, Albert Street, Hollinwood, Oldham, Lancashire
OL8 3QL
Tel: 0161 947 3960
Fax: 0161 947 3961