Oxford City Council leisure decarbonisation scheme
Achieving a 56% reduction in CO2 across four Oxford leisure centres by replacing gas boilers with heat pumps.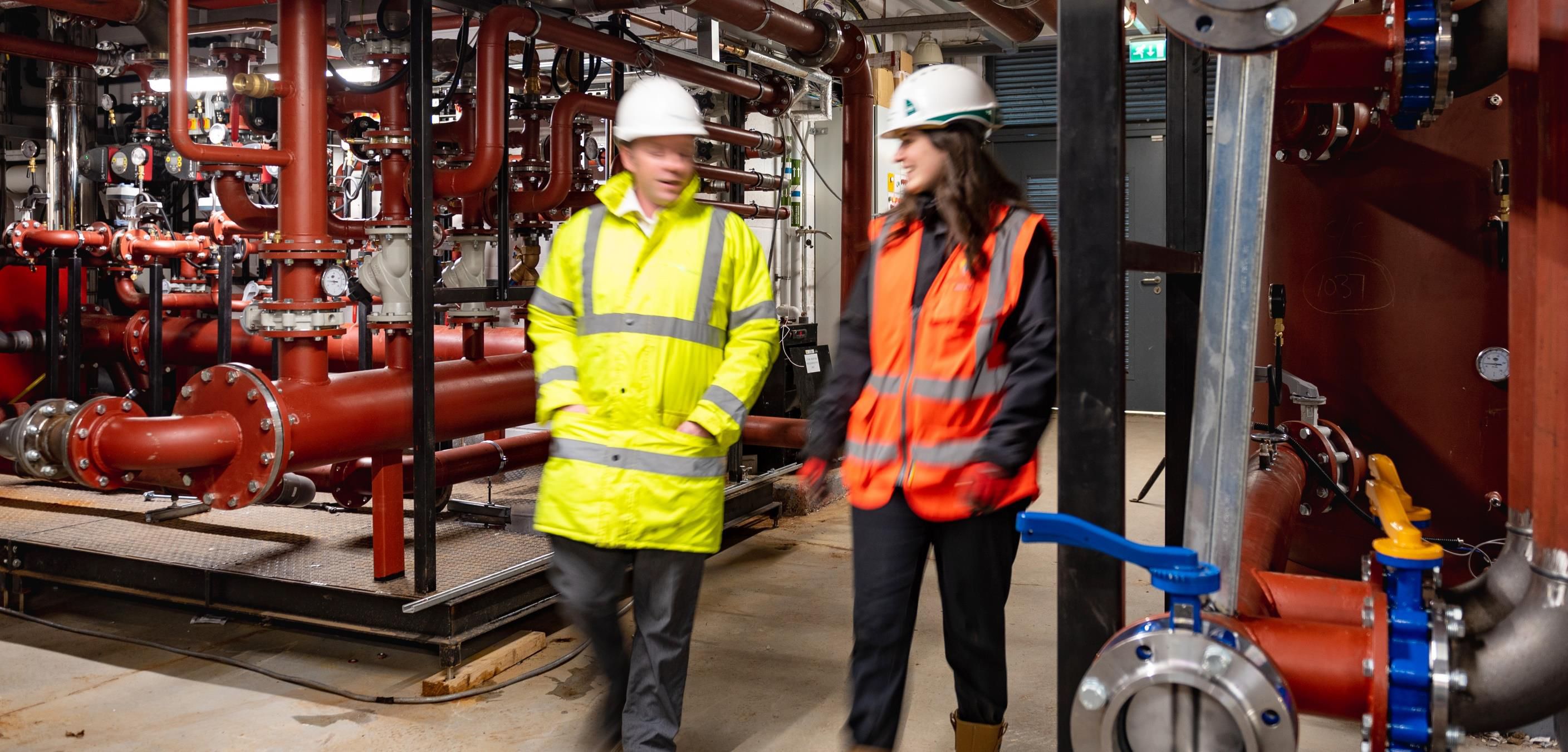 Oxford City Council wants to be a net-zero-carbon city by 2040 or earlier – 10 years ahead of the government's national legal target. Even more ambitious is the council's goal to reach zero-carbon across its own estate and operations by 2030.
With leisure facilities making up around 40 percent of the council's building carbon emissions, we were chosen in 2021 to decarbonise four of the city's leisure centres. This will cut carbon emissions from the council's operations by around a fifth.
Procured using the SCF framework, we undertook works at Ferry Leisure Centre, Leys Pool and Leisure Centre, Barton Leisure Centre and Hinksey Outdoor Pool.
The scheme involved the introduction of electrically driven heat pumps in lead heat source capacity, in order to offset the vast majority of emissions associated with the existing gas-fired heating installations.
At Ferry Leisure Centre, Leys Pool and Leisure Centre and Barton Leisure Centre, air source heat pumps were utilised. At Hinksey Outdoor Pool, a water source heat pump installation was introduced which extracts heat from a nearby lake to heat the pool, resulting in an estimated annual reduction in gas consumption of 80 percent.
Find out more about the water source heat pump installation here.
Through the installation of temporary heating and ventilation systems, the leisure centres remained operational during the works programme.
How low-carbon is the future of leisure - click here
56% reduction in CO2
The decarbonisation initiatives at the four leisure centres is anticipated to provide a 56% reduction in CO2 emissions across all four sites. A total of 963 tonnes of CO2 is expected to be saved annually, the equivalent to: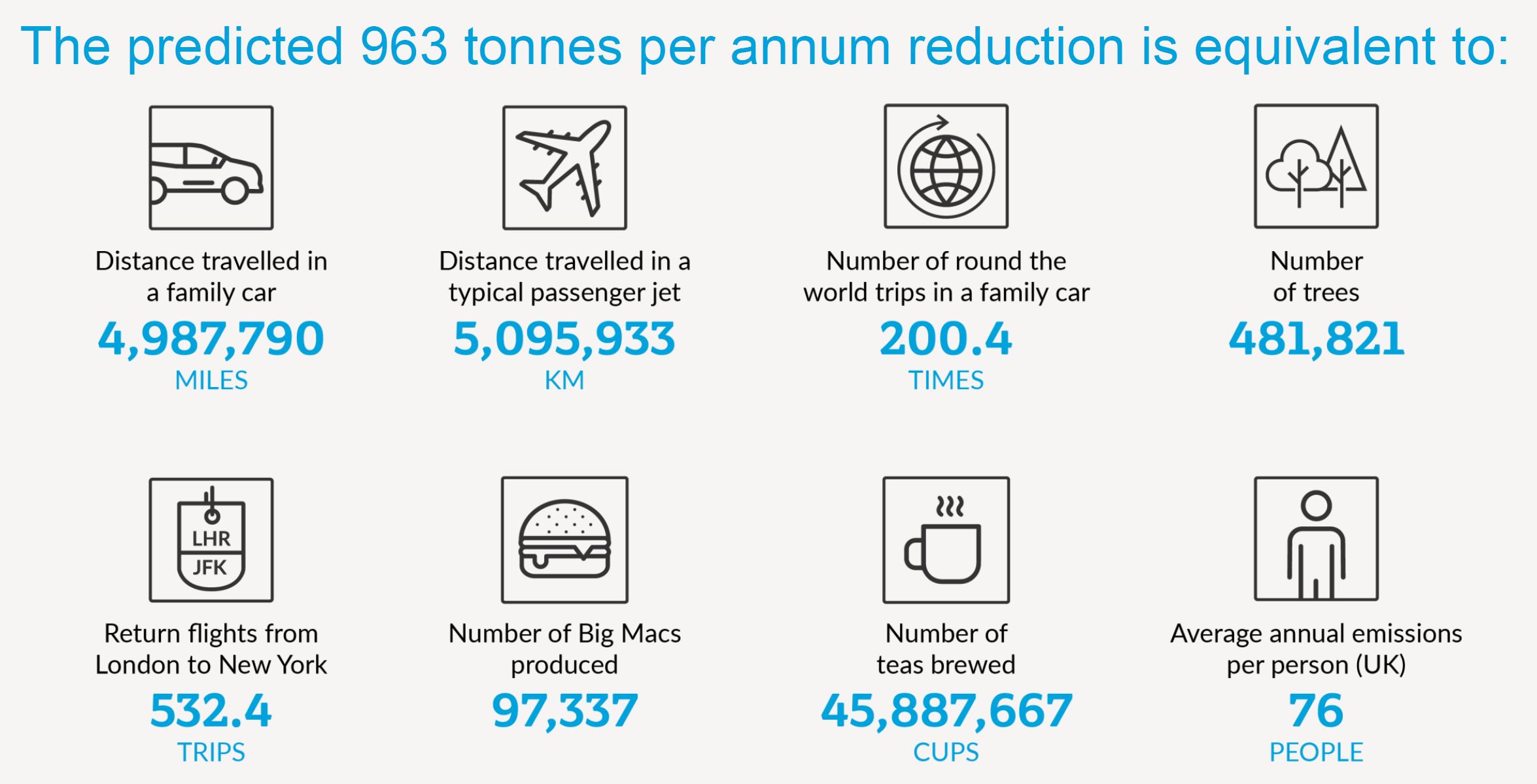 Decarbonise Today, our end-to-end decarbonisation service
How do we monitor performance?
Energy monitors have been installed in the plant room across all four of the sites, with the energy data fed into a central dashboard. The sustainability of the building in terms of its energy performance can then be assessed with in-depth analysis based against the model and comparable benchmarks. Any unpredicted spikes in energy use, or anything else that does not fit the modelling can then be checked by the operations team, ensuring that the source of excess emissions is found so the building can run at optimum levels.
In addition to delivering four future-proofed, green assets that are synced up to take advantage of any growth in the council's clean energy generation, the installation of battery storage across the sites also enables the council to store cheaper energy sourced overnight that can be used to power the building's during the day.
At the heart of this project was a commitment to ensure Oxford's communities benefited from the council's action on climate change. By reducing the carbon footprint of these leisure centres, the council is securing their long-term future and providing valuable leisure and community spaces across the city. The impact on the leisure centres' budgets because of lower energy costs will be significant and will provide money for greater public resources.
This project has allowed Willmott Dixon to create a leisure decarbonisation blueprint that can be built upon for use on future schemes.
We are addressing programmes like our works with Oxford City Council through our Decarbonise Today service, which provides an end-to-end service to reduce the carbon footprint of estates in both the public and private sector. Find out more here.
PROJECT HIGHLIGHTS
Part of Oxford City Council's drive to be a net-zero-carbon city by 2040 or earlier.
Replacing gas boilers with heat pumps.
963 tonnes of CO2 is expected to be saved annually.
PROJECT DETAILS
CONTACT US
The Heights, Building One
Brooklands
Weybridge
Surrey
KT13 0NY
Tel: 01932 584700