Creating a leading research facility for the University of Birmingham
---
HIGHLIGHTS
Specialist research facility
Collaboration between the University and businesses
Building includes anechoic chamber for specialist experiments
---
Our team has been awarded the project to build the new School of Engineering as part of the transformational redevelopment of the University of Birmingham.
The new building will be home to specialist research into digital railway engineering, focusing on railway control and simulation, data integration, cyber security, condition monitoring and sensing, and improved methods for technology introduction.
The basement will house a train cab and a hydrogen-powered train track and part of the building will be leased out to a consortium of railway specialists – UKRRIN (UKRRIN Rail Research and Innovation Network) who will be conducting research and testing. This collaboration and sharing of research between the University and industry will provide real innovation for the future.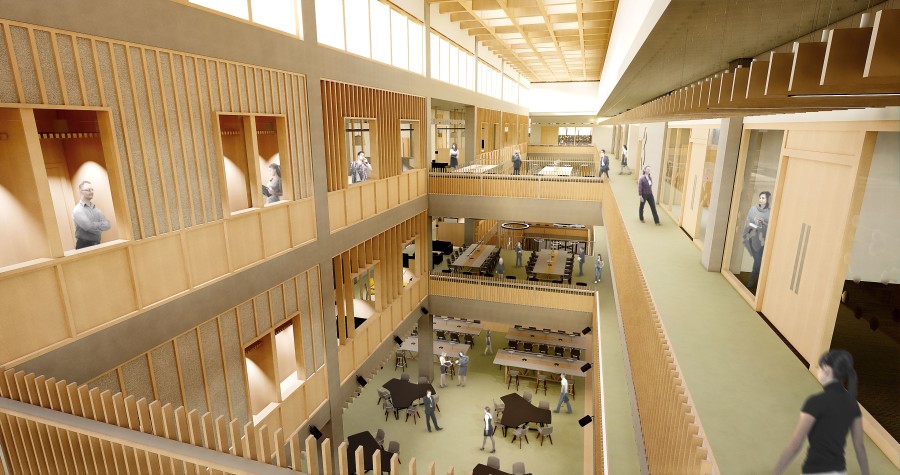 State-of-the-art building
The building will have open plan spaces and cellular facilities to encourage agile and collaborative working between academics, researchers, students and staff.
All the engineering within the building itself will be on show, with all structural elements visible. To fit in-line with the rail industry the cladding has been designed to have the same visual impact as railway lines and track signalling; the half brick, half cladding exterior will give a solid and heavy visual impact!
The building will also have an anechoic chamber - a high-specification room with no electrical interference, lined with compounds to absorb frequencies.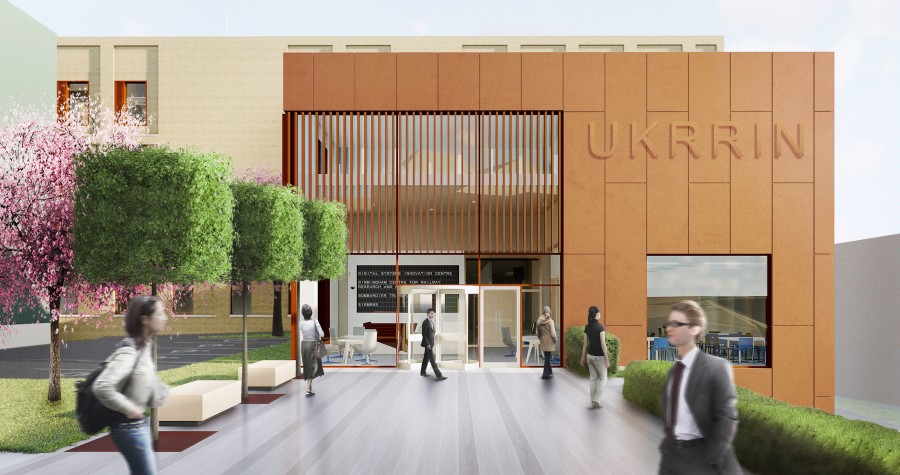 Peter Owen, managing director for Willmott Dixon in the Midlands said:
"This is another fantastic opportunity to work with the University of Birmingham, helping them to further enhance their campus and research facilities; this new building will be a great asset for the University."
As with all Willmott Dixon projects our team will be involving the local community and promoting STEM and the value of engineering to businesses. There will be opportunities for work placements and work experience among many other community activities.
Daniel Holmes, senior project manager said:
"This new building represents a celebration of engineering and will be a centrepiece of our new engineering hub. The ongoing collaborative relationship that we have with Willmott Dixon, along with the quality of delivery of their completed projects, gives us significant confidence that they will deliver this landmark building."
"The School of Engineering has been designed, and will be delivered, with collaboration between the University and industry at its heart, enabling research and teaching excellence to be celebrated and showcased."
This project is one of many others we have carried out in Birmingham, we have created the Teaching and Learning Building, The Green Heart, Old Gym and Data Centre.
Completion is due in 2020.
Expertise

BIM Constrained Site

Contact Us

One Snowhill, Snow Hill Queensway, Birmingham

B4 6GN

Tel: 0121 236 9668