University of Warwick - Warwick Arts Centre
Creating a leading cultural centre in Warwick
Our team in the Midlands has completed work on the new and improved Warwick Arts Centre situated on the University of Warwick's campus, forming a key venue for Coventry's year of UK City of Culture in 2021.
The project marks our fourth completed scheme at the University of Warwick, following the completion of the world-class Interdisciplinary Biomedical Research Building (IBRB) during the spring of 2021.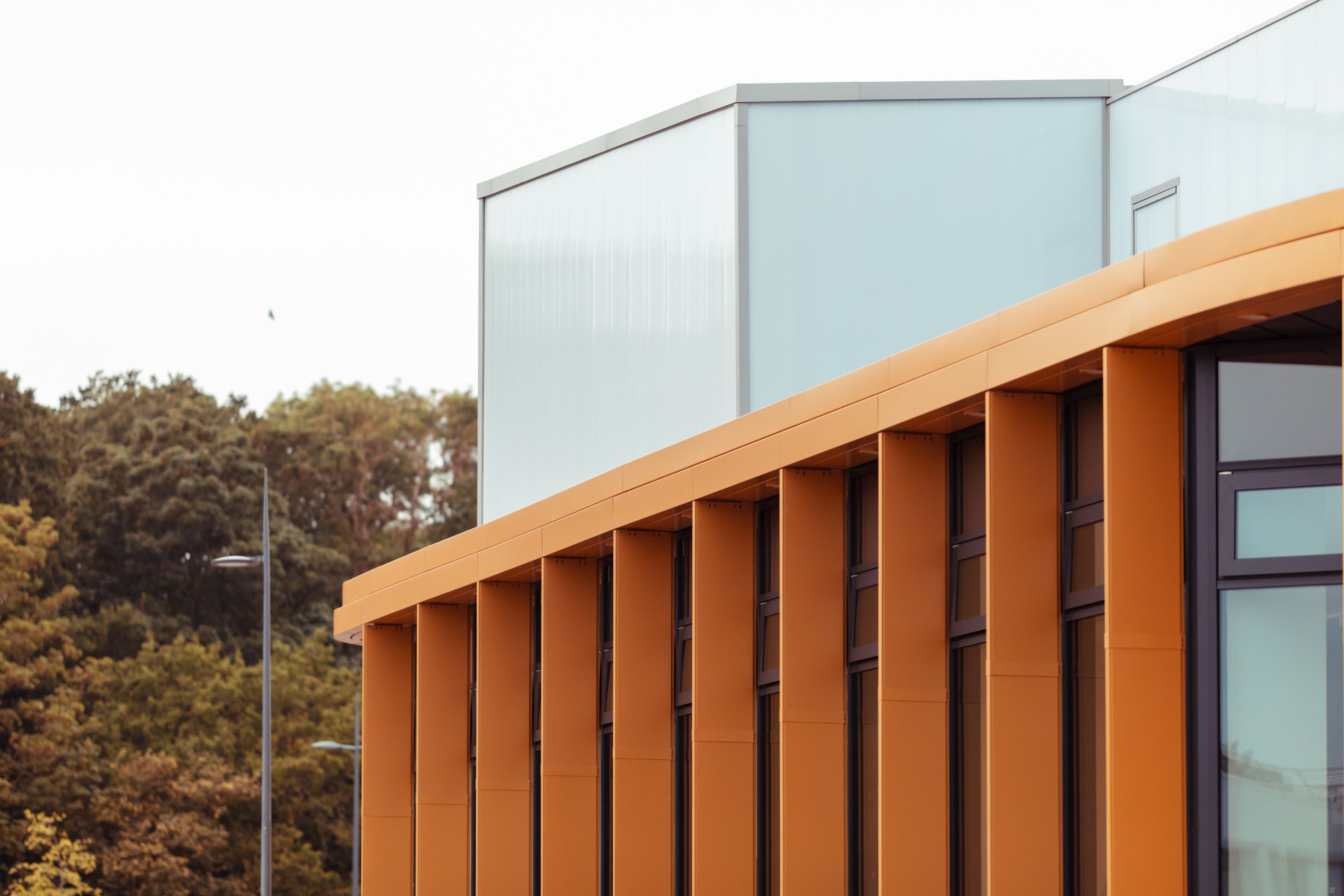 Designed by Ellis Williams Architects with Bond Bryan as delivery architect and project managed by Turner & Townsend, the Warwick Arts Centre involved a complete upgrade to the original building as well as adding a new-build that houses three HD digital auditoria, a large ground floor gallery to exhibit contemporary art, sculpture and photography, plus a spacious new-look foyer.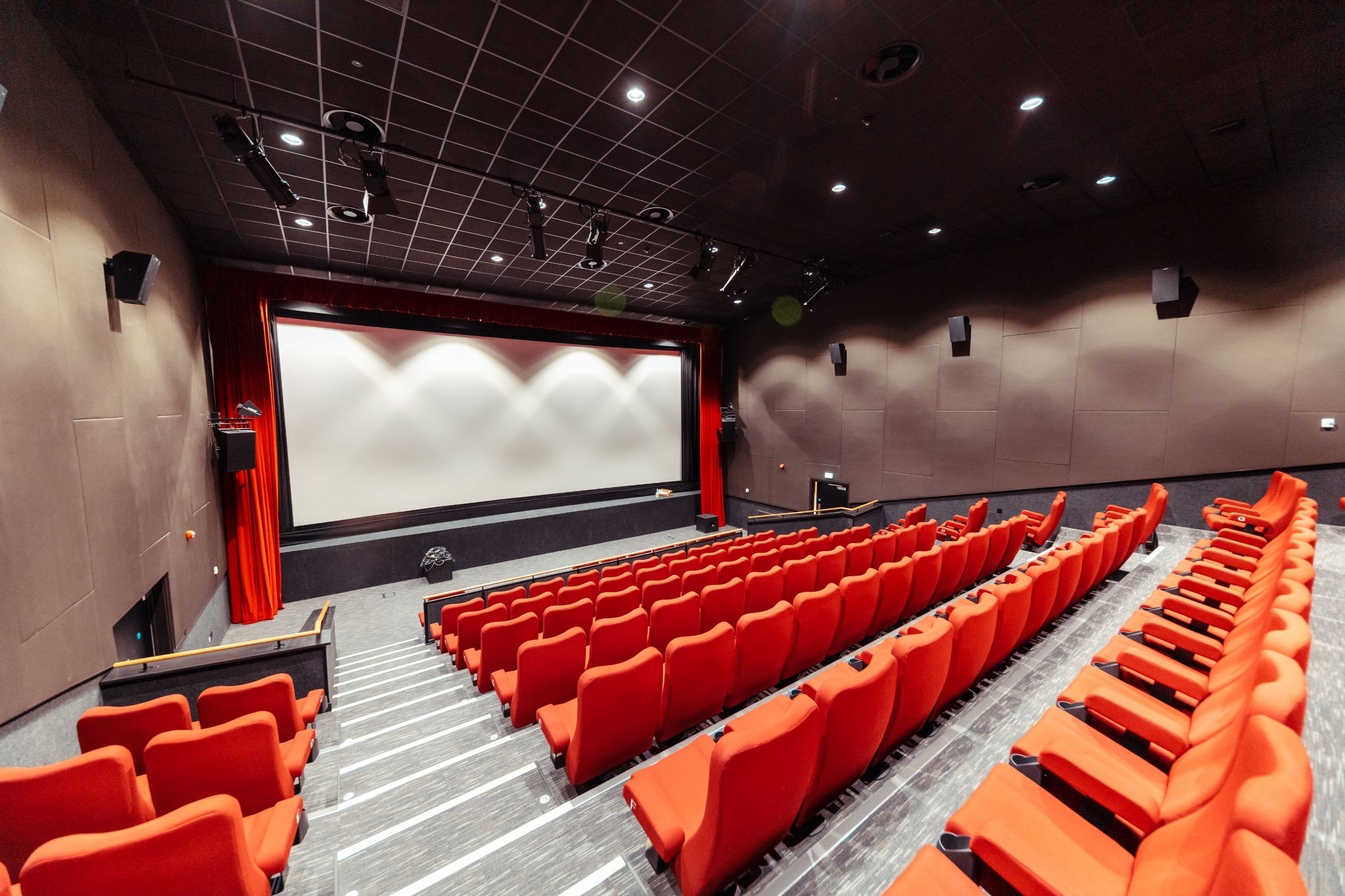 One of the most complex elements of the arts centre involved the erection of its steel frame, which saw 2,700 pieces of frame put in place over a 12-14 week period to form the gallery and three cinemas.
Now completed, the development will sustain over 30 full-time and potentially 20 part-time jobs, while also offering five apprenticeship roles. It will also assist up to 35 small businesses through engagement and commercial relationships with the centre.
Embedding social value
Throughout the project, the equivalent of £1.8 million of social value return on investment was delivered to local people by way of a number of community initiatives. Over 17,000 hours was spent supporting local young people with work experience opportunities, as well as 20 weeks with the University's civil engineering students.
Commenting on the completion of Warwick Arts Centre's redevelopment its Director, Doreen Foster, said:
"Today is a fantastic day for Warwick Arts Centre as we are now one step closer to welcoming visitors back to their arts centre. We cannot wait for our audiences to enjoy the experience and make new memories as they engage with the exceptional range of arts and culture that has always been our hallmark, including in our new spaces – such as our new three screen cinema, restaurant and the reimagined Mead Gallery.
"With people throughout the UK and Europe set to visit our city to mark Coventry's year as City of Culture, 2021 is set to be for exciting time for arts and culture in our region – and I'm delighted that we will be part of its success. I like to take this opportunity to thank everyone who has been involved with the redevelopment of Warwick Arts Centre for making this possible and ensuring that audiences and visitors will be able to join us for decades to come. We're back, bigger and better than ever, and our doors will be open wider than ever before."
The University of Warwick's Vice-Chancellor, Professor Stuart Croft, said:
"Sat right at the heart of our main campus, Warwick Arts Centre has been an integral part of the cultural life of our University and region for almost five decades. As we celebrate Coventry City of Culture 2021, it is wonderful that Warwick Arts Centre will soon be open again for audiences and visitors to come and enjoy all that is has to offer."
Peter Owen, managing director at Willmott Dixon, said:
"We are very pleased that, after a difficult time for the much-loved arts industry, Warwick Arts Centre will later this year be welcoming audiences back to a space that supports and enhances everything the arts has to offer. The project involved a number of challenges, not least the constraints of a tight site in the middle of campus and the changing requirements related to COVID-19, so a collaborative approach was vital.
"We have a strong relationship with the University of Warwick, first established during our work on the University's Oculus Building, then their Sports Hub and Wellness Centre in 2019, and earlier this year the IBRB. This means we are able to truly understand their campus vision and help make it a reality.
"We are very proud to have become a trusted advisor to the University and to have built a relationship which allows us to contribute to the wellbeing and development of not only students but also the people of Warwickshire and beyond."

PROJECT HIGHLIGHTS
Key venue in Coventry's year as City of Culture 2021
Sustaining 30 full-time and potentially 20 part-time jobs
£1.8 million of social value return on investment delivered
Complex erection of its steel frame
PROJECT DETAILS
CONTACT US
Chantry House, High Street, Coleshill, Birmingham
B46 3BP
Tel: 01675 467666
Fax: 01675 467655