80% of property already exists, and much of it is not very efficient. We can help you attract funding and adapt buildings to improve energy consumption and monitor performance afterwards - saving thousands and reducing your carbon footprint.
With the built environment contributing up to 25 percent of the UK's carbon footprint, efficient management and decarbonisation of property portfolios is essential to our transition to a net zero economy by 2050.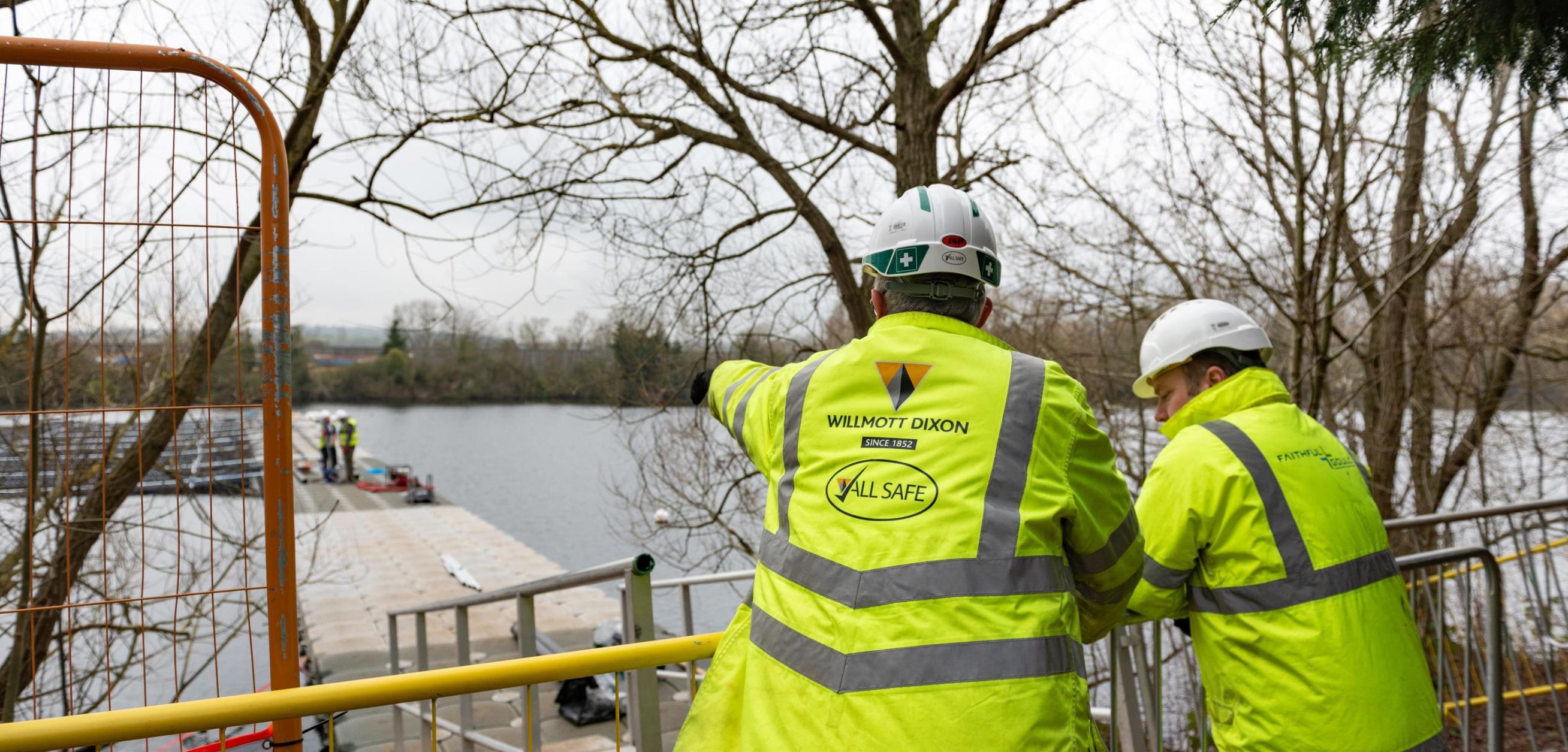 We helped Oxford City Council decarbonise its leisure estate
The business case of retrofitting ageing, inefficient buildings is beyond doubt. By reducing energy consumption, it will lead to higher asset values, lower energy costs and create a better environment to work in.
Decarbonising is also an opportunity to be creative about how value can be realised. Some local authorities, for example, are looking at establishing solar farms to give them both renewable energy and more control. Or installing solar panels to provide green energy as well as a potential surplus for local use. As part of this, a number of innovative funding models can offset capital costs.
Fragmented
According to the Net Zero Estate Playbook, there are over 300,000 individual public assets and four million social/affordable homes.
Yet the decarbonisation market is hugely fragmented and complex: it is estimated that a typical decarbonisation project may engage between 12 and 15 different organisations to assess, design and deliver the technically complex solutions required. Add to that the challenge of material volatility and availability, with peaks and troughs created by funding windows, and a massive skills shortage in this new market, and you can see why public sector bodies are finding decarbonisation a challenge.
Willmott Dixon is helping a wide range of public sector and private sector organisations to decarbonise their estates including schools, universities, colleges, government departments and agencies, and local authorities and NHS trusts.
Our five rules for cutting carbon
Know your estate: Know the age of your buildings, their energy use and where big carbon emissions are coming from. Establish from surveys the energy performance of each building to inform an action plan with clear outcomes.

Take a holistic approach: Look at the estate as a whole and think about how you will use your assets over the longer term. This stage of the process can be used to drive value – including opportunities for income generation.

Develop a prioritised decarbonisation plan: This will link to your Asset Management Strategy and make sure you make the best use of your budgets and funding opportunities. It also means you can move quickly when funding and other opportunities arise. Your plan can be reviewed on a regular basis in order to keep abreast of new technologies and keep estimated costs up-to-date.

Adopt the Whole Building Approach: First, consider opportunities to reduce energy demand such as improved insulation; secondly consider options to use low carbon heating and lighting including heat networks, heat pumps and LED lighting; and finally consider renewable energy sources such as photovoltaic panels with battery storage

Celebrate the delivery of decarbonisation projects and reductions in carbon emissions: Decarbonisation projects provide opportunities to engage positively with local communities and businesses, share best practice and inspire others to do the same.
Our service:
Integrated offer: Willmott Dixon's decarbonisation service is fully integrated, bringing together our decarbonisation, development, construction and aftercare expertise.
Comprehensive: Our decarbonisation service can help public or private sector customers. It draws on the expertise and services of our sister company Fortem (for housing retrofits) as well as Willmott Dixon Construction and Interiors. This means that we can support customers across their entire portfolio – from offices...