According to Office for National Statistics data, the number of working age adults absent from the labour market due to long-term illness reached 2.5 million in the summer of last year, up from around 2 million in 2019. This is a 30-year high, with suggested causes for the increase including lengthy waiting lists for NHS treatment and the impact of long Covid.
Health Foundation research shows 1.6 million of the 3.5 million economically inactive 50 to 69-year-olds reported ill health as their primary reason for not working, while the Resolution Foundation found that less than 2% of people over 50 and out of work for two years or more ever return to work.
Healthier communities
Sport England's Future of Public Sector Leisure report looks at how to evolve the sector from a traditional leisure service into one that is more focused on active wellbeing. Sport England says the vision outlined in the report will create a closer relationship between health and leisure that is "built on social prescribing, co-location of services and the delivery of preventative activity opportunities – providing users with convenient places and ways to be active, located in close proximity to other health and social care services and facilities".
Acting as health and well-being hubs, leisure centres encourage an active and healthy local population to support better quality of life.
Investment in high quality leisure centres can generate many economic benefits. Along with new jobs and opportunities for local product and service suppliers, the uplift to people's health and wellbeing impacts positively on local economies.
2.5 million more people projected to be living with major illness by 2040
9.1 million people will be living with major illness by 2040, 2.5 million more than in 2019, according to a report published by the Health Foundation in July 2023 (read report here).
It finds that 19 of the 20 health conditions studied are projected to increase in prevalence, including a rise of more than 30% in the number of people living with conditions such as cancer, diabetes and kidney disease. Overall, the number of people living with major disease is set to increase from almost 1 in 6 of the adult population in 2019, to nearly 1 in 5 by 2040, with significant implications for the NHS, other public services and the public finances.
Much of the projected growth in illness relates to conditions such as anxiety and depression, chronic pain and diabetes, which are predominantly managed outside hospitals in primary care and the community. This reinforces the need for investment in general practice and community-based services, focusing on prevention and early intervention to reduce the impact of illness and improve the quality of people's lives.
The analysis finds that 80% of the projected increase in major illness (2 million people) will be among people aged 70 and over, with the remaining 20 per cent (500,000 people) among the working-age population (20-69 years old). It also projects that improvements in some of the main causes of poor health, such as fewer people smoking and lower cholesterol rates, will be offset by the impact of obesity as many people who have been obese for long periods of their lives reach old age.
The report warns that there is no silver bullet to reduce the growth in people living with major illness, it does underline the need for a long-term plan to reform, including a bold approach that invests in the nation's health and wellbeing.
The case for better wellbeing infrastructure in communities
Public health and social care costs are reduced, people are more productive at work, they also achieve better education and skills training outcomes, allowing communities to grow stronger.
A major report commissioned by Sport England found that for every £1 spent on community sport and physical activity, nearly £4 is generated for the English economy and society. In all, community sport and physical activity contributes £85.5 billion to the country (in 2018 prices) through social and economic benefits.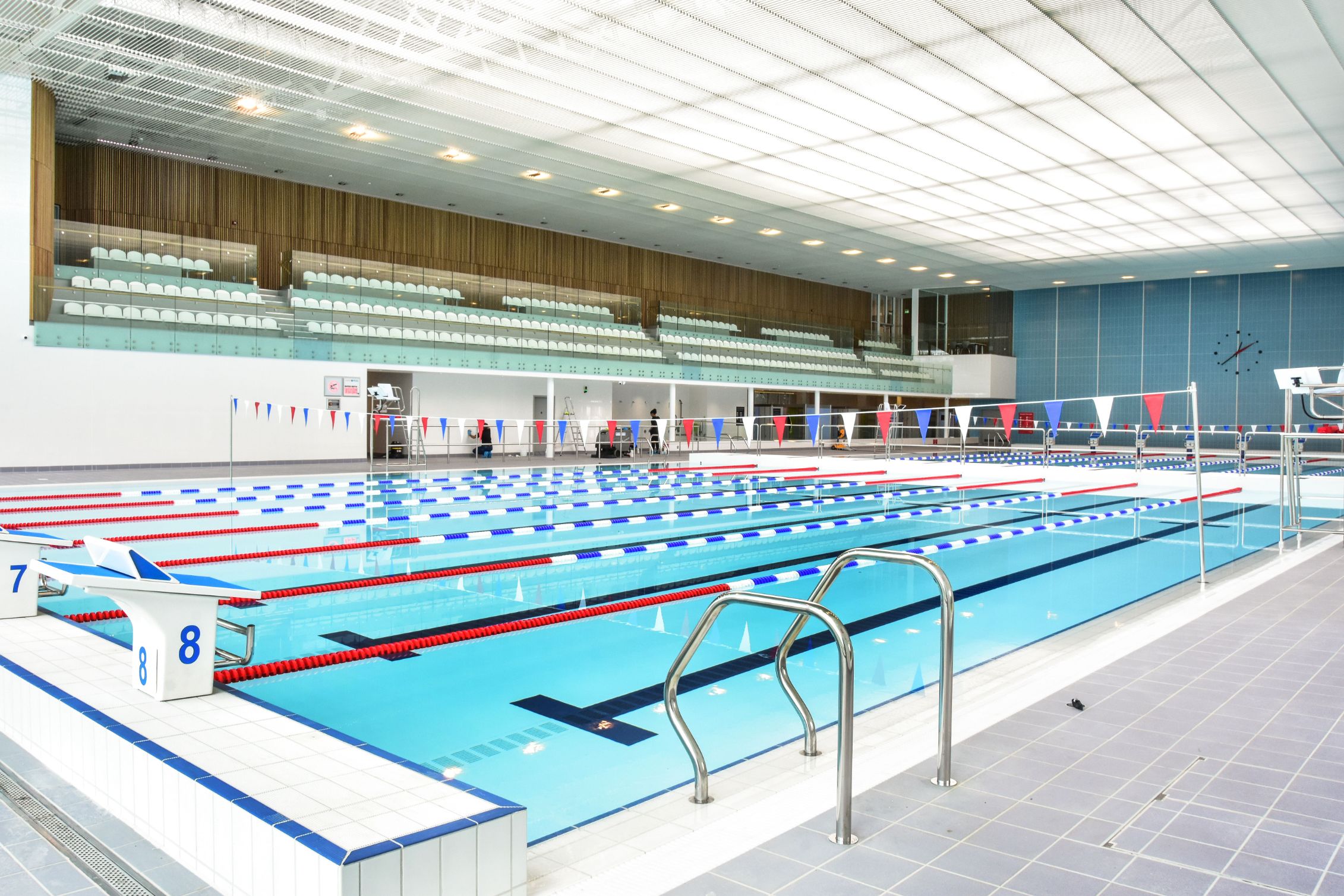 We recently built Winchester's new Sports and Leisure facility
Solutions Provider
We offer numerous solutions across the broader leisure sector including funding, business planning, feasibility, and contractual advice.
Innovation
We lead the way with innovation across wet leisure, with our experience of affordable leisure building such as ARC, Passivhaus solutions, and technology within the fabric of the building which is unprecedented by any other contractor.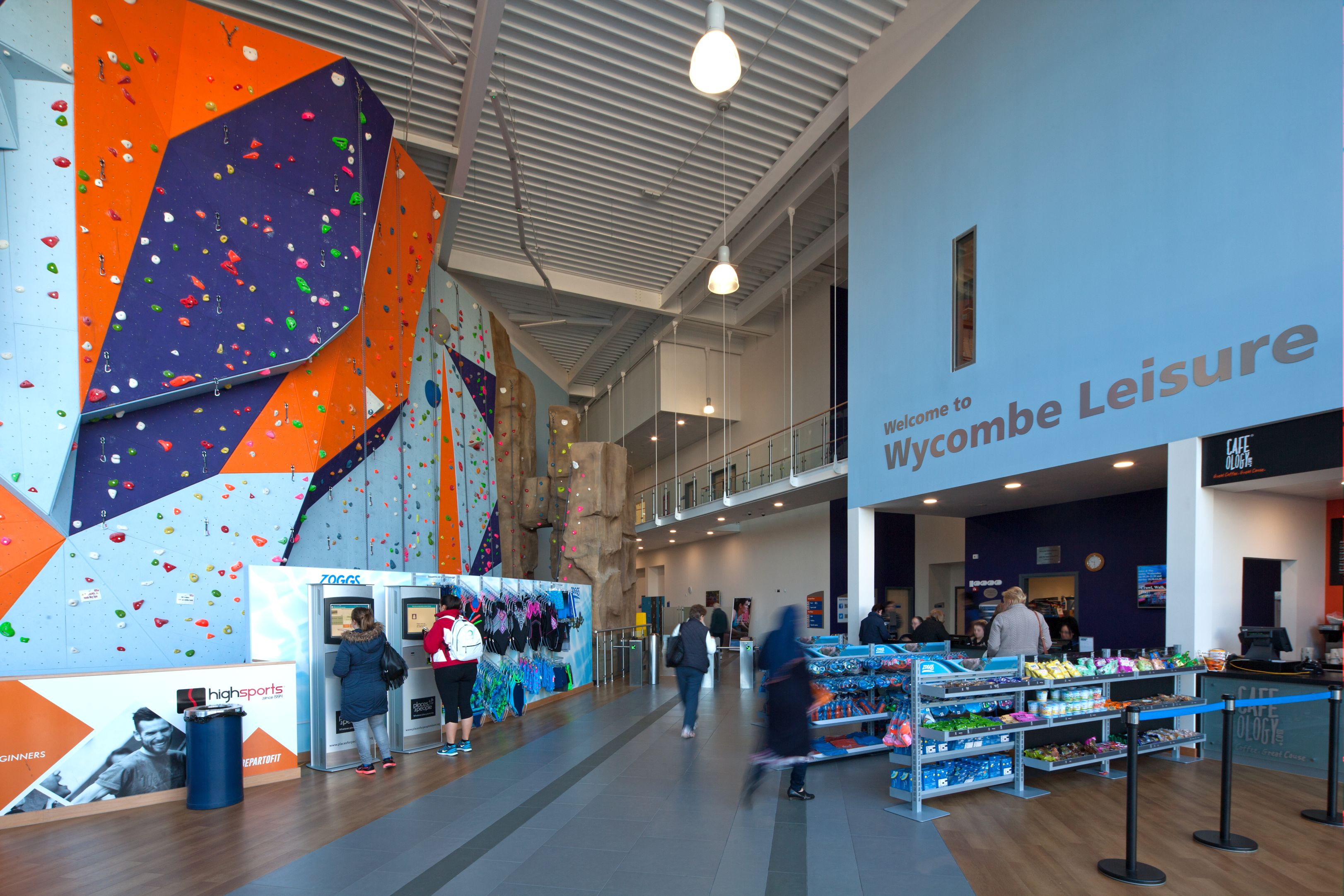 Research
We invest heavily in research within the sector and can offer market trend sensitivity analysis and procurement advice tailored to each customer. We have extensive experience in advising and supporting our customers with the development, regeneration and implementation of their stock rationalisation plans.