Cranfield Church of England Academy
Sunesis school used to provide extra school places in area of major growth
Cranfield Church of England Academy needs more space and has opted for a Sunesis Keynes solution to provide a high quality, great value school for over 450 pupils in a new nearby location.
It enables the school to prove an excellent learning environment in a location that is growing with many new housing developments.
Why Sunesis?
With new homes springing up nearby, the council required the academy to get bigger and only a new build solution was possible. Rather than pay millions for a bespoke design, they opted for a pre-designed Sunesis one form entry school which saved over £2 million compared to tradition options.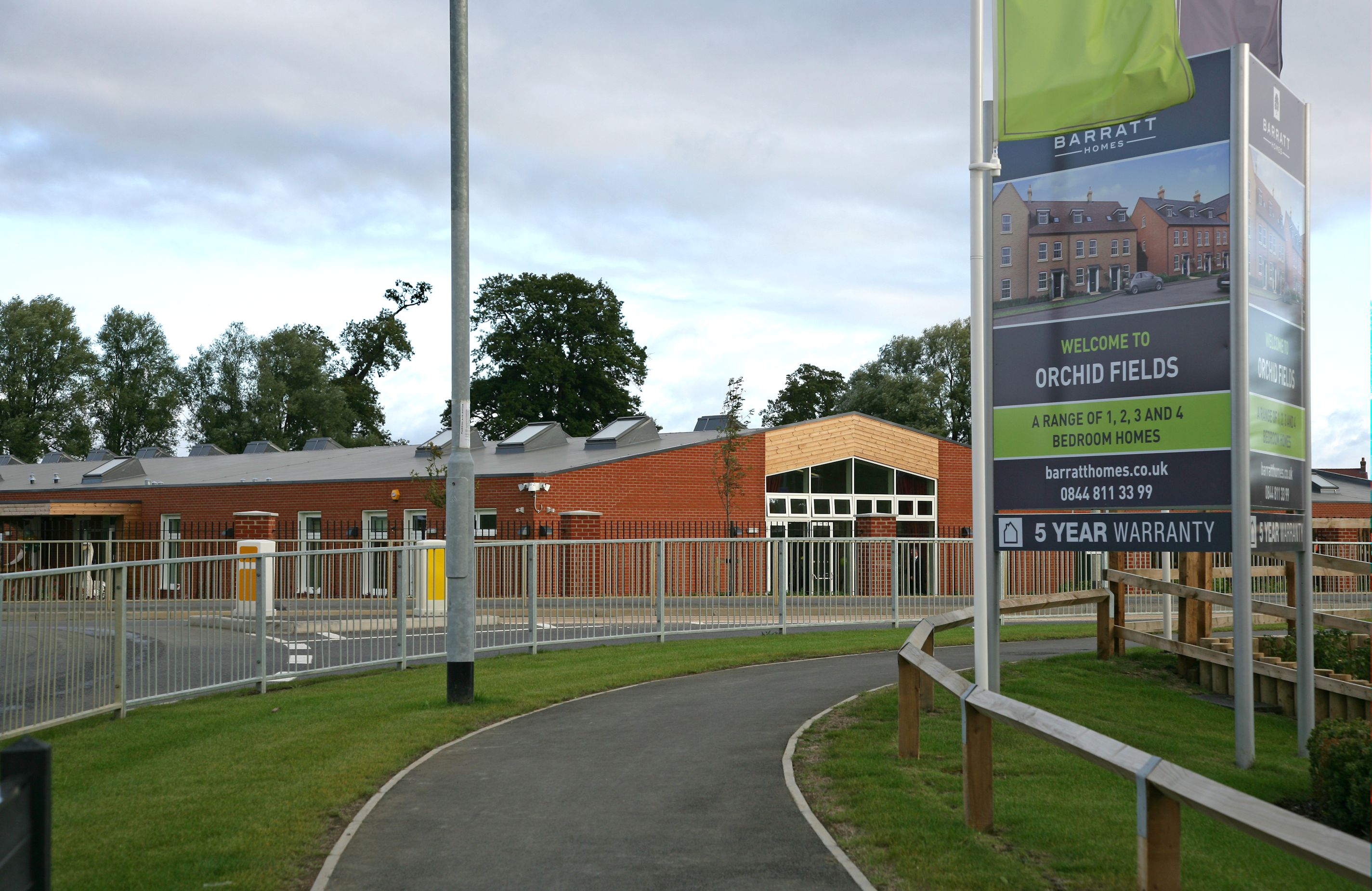 Sunesis schools being used to meet high demand for new school places
The council has used Sunesis several times before, most recently at St Andrews Lower School in Biggleswade, because it provides certainty of programme, cost and quality with defined layouts and specifications that are aligned to DfE area guidelines for school buildings. It also provides opportunities to make variations where an appropriate educational justification exists or site constraints prevail.
Speed
With an urgent need to get the school open, work started at the start of 2016 with completion set for July ready for the new school year. The academy is oversubscribed so creatijng extra space is a priority that will be met in September.
With the overflow of pupils housed at the current school in temporary accommodation, they will soon benefit from high quality deisgn optimised to get the best out of pupils.
When open, the new Sunesis designed Cranfield Church of England Academy willprovide a one form entry (150 place) lower school with additional provision for 45 nursery places.
Sunesis
Sunesis is the market leader in delivering pre-designed buildings. It is a joint venture between Scape and Willmott Dixon and is built on the combined experience of public sector know-how and private expertise.
Since 2010, Sunesis has:
Delivered over 8,500 new primary school places
Constructed 25 new schools – 12 Keynes/Keynes2, 9 Dewey and 1 Paxton
Secured orders from 12 Local Authorities, with several repeat clients
Secured orders over £100 million
PROJECT HIGHLIGHTS
Cranfield Church of England Academy opts for Sunesis

Provides new build school within nine months
Gives council set price - no surprises
Sunesis schools being built across UK
PROJECT DETAILS
CONTACT US
Willmott Dixon House, 80 Wilbury Way, Hitchin, Herts
SG4 0TP
Tel: 01462 442200
Fax: 01462 442204