Matt Hampson Foundation – Get Busy Living Centre
Creating a state-of-the-art rehabilitation facility
Our teams have helped transform the Matt Hampson Foundation's Get Busy Living Centre, near to Melton Mowbray, from a former aircraft hangar into a state-of-the-art facility for those who have suffered life-changing injury through sport, like former Leicester Tigers prop Matt in 2005.
In 2016 we began supporting the Matt Hampson Foundation's Get Busy Living Centre. Established by Matt Hampson, a former England Under-21s rugby player who suffered a life-changing injury during sport, it provides a place for beneficiaries to receive physical rehabilitation and spend time with their families in a supportive and well-equipped environment.
Our teams completed construction of the centre and, with our local supply chain partners, saved the Foundation over £1 million by providing services/materials for free or cost price.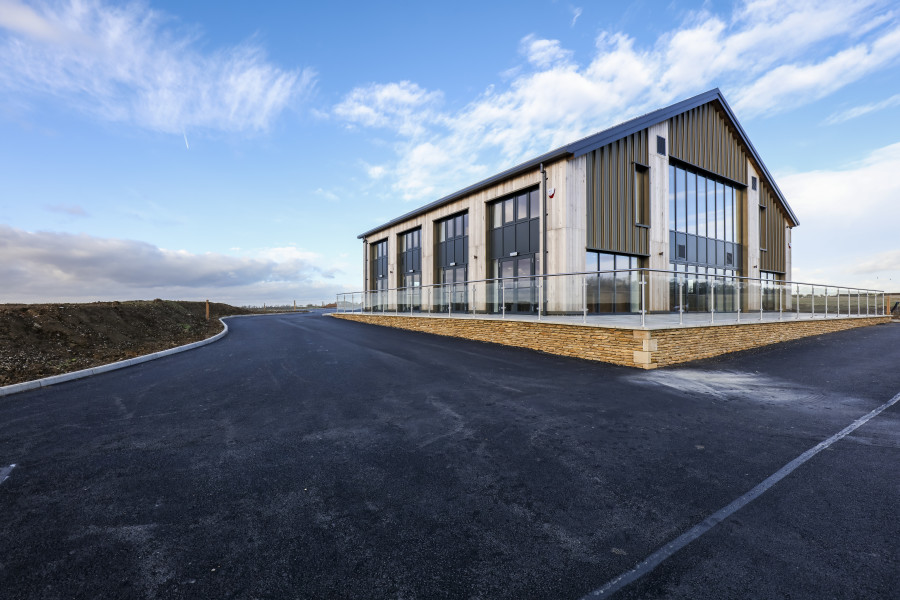 The Project
The project transformed a former aircraft hangar into a state-of-the-art facility for those who have suffered life-changing injuries through sport.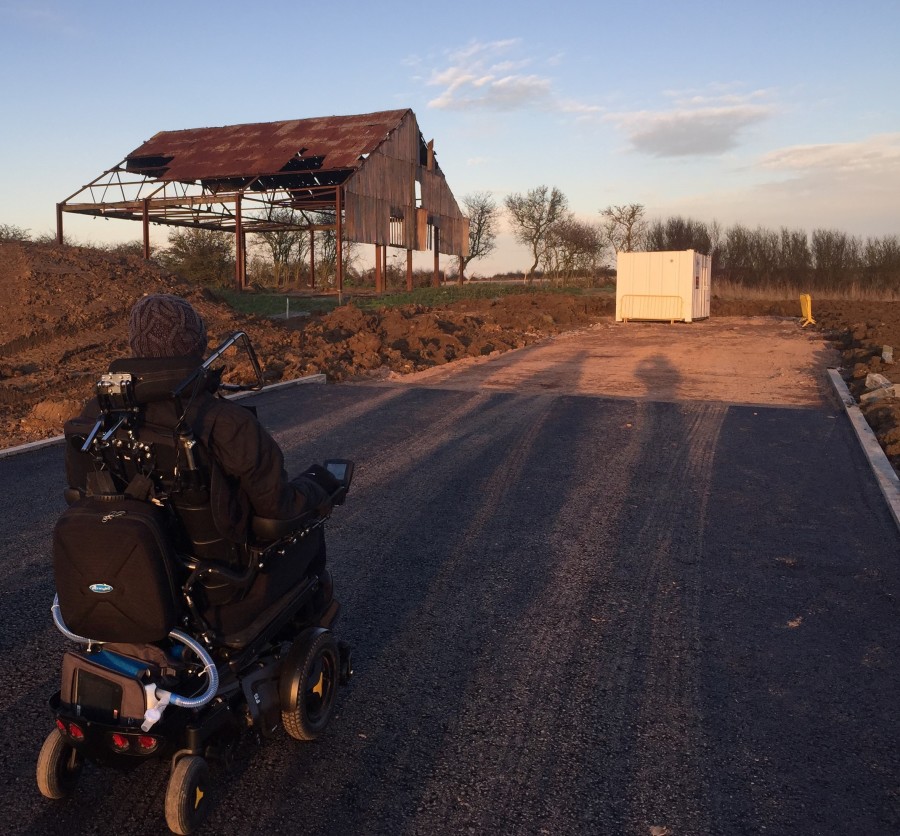 Above: Matt on the road to the new centre
Our relationship with the Matt Hampson Foundation started before the build and we worked with our partners to design the specification for the build to Matt's vision, ensuring it would be sustainable with low ongoing running costs and have adequate space and accessibility for beneficiaries who would use the Get Busy Living Centre in their wheelchairs.
Building the centre was very much a local project. Our team led the project and involved 40 of our local supply chain partners, who themselves employed people from local communities. The Matt Hampson Foundation was gifted the land for the centre by a local farmer and is heavily supported by Leicester Tigers rugby team, as well as members of the England Rugby Union team, Louis Deacon and Mike Tindall.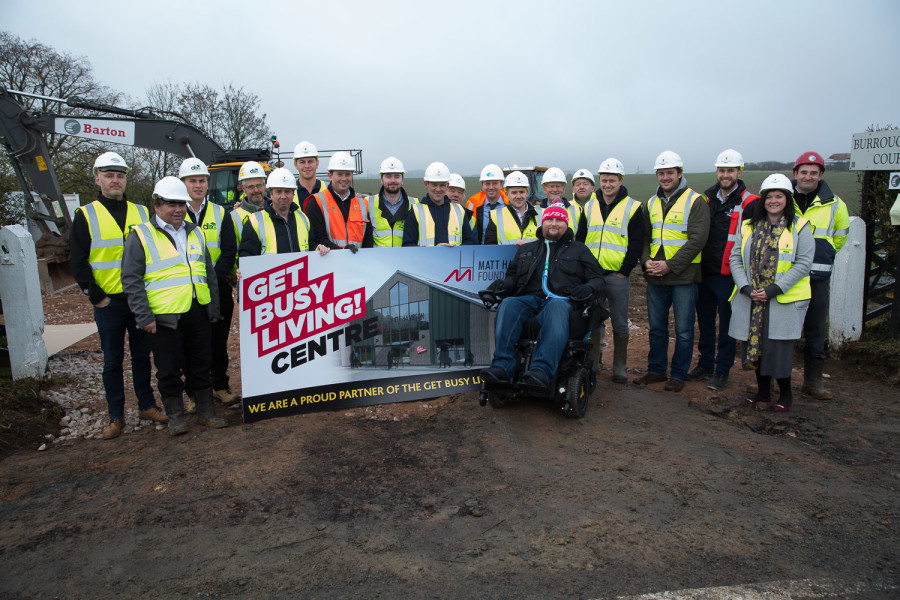 Above: the project involved many local supply chain partners
The centre was built on a site of significant historic interest; the former aircraft hangar dated back to World War Two and was commissioned by the Prime Minister at the time, Neville Chamberlain, who used it to transport him to his historic meeting with Adolf Hitler in 1938.
As such, transforming it from being derelict to being of use was of great importance to the local community. It's now a prominent, but sympathetic, feature in the local landscape with a structural frame based on the original hangar's footprint and its exterior cladding is made from copper and timber so that it maintains the overall look and feel of the iconic building. Inside, a mezzanine floor was constructed, doubling the floor space and extending the length by a third.
Community
During the construction process, we engaged with local communities to get people involved in the centre and help to leave a legacy. There were plans for trees surrounding the centre, so we invited volunteers from local villages in East Leicestershire to help plant 30 of them, making them feel part of a great facility for the local community as well as the Matt Hampson Foundation's beneficiaries.
Our team also raised £40k by enabling local people to purchase one of the paving slabs that surrounded the centre and engrave it personally; this created extra funding for the Foundation and got communities further involved. We also invited Leicester Tigers' Academy along, which linked in with the sporting ethos of the centre, to paint a mist coat on the walls.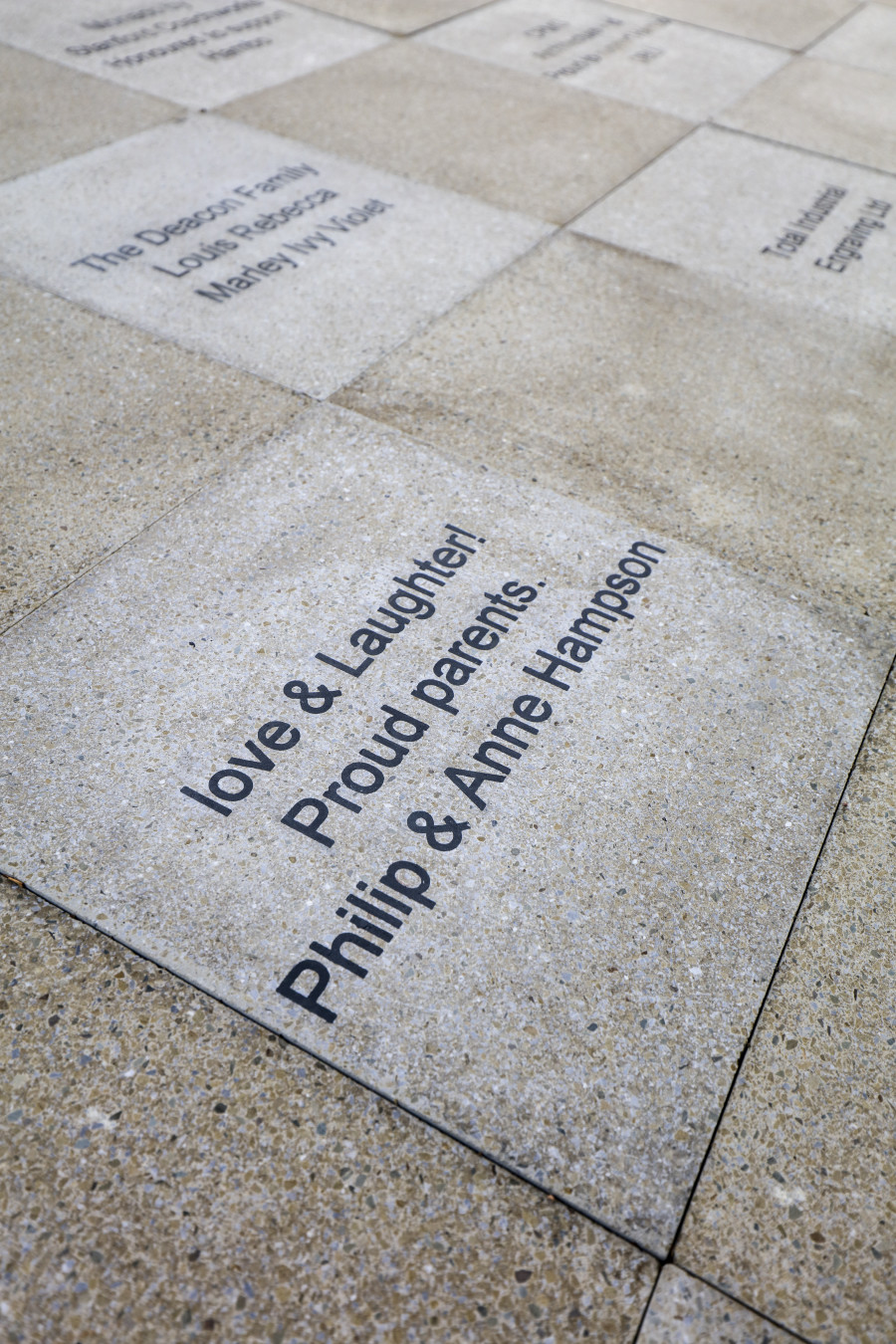 Energy efficient building
As a charity it was vital that we reduced the cost of construction and also limited the financial, environmental and community impact in the long-term. The centre has been awarded an EPC B certification, measuring 26—13 under the benchmark of 39 for a building of its style. We employed a number of sustainable construction techniques to do this, including implementing:
a solar photovoltaic system as a renewable energy source to provide a low-cost and futureproof solution
a state-of-the-art heat recovery system to maximise the use of existing energy output, reducing overall environmental impact
LED lighting, which are 80% more efficient that traditional lighting
passive infrared lighting sensors and absence detection inside, and time-clock controlled lighting outside reduces energy use and impact to the local community
Changing Lives
The Get Busy Living Centre opened in December 2017 and can now give local beneficiaries, and others worldwide, the chance of life-changing rehabilitation. Sports professionals, the local community, physiotherapists, clinicians and trainers also use the facility, as well as it now being home to Matt Hampson Foundation's headquarters.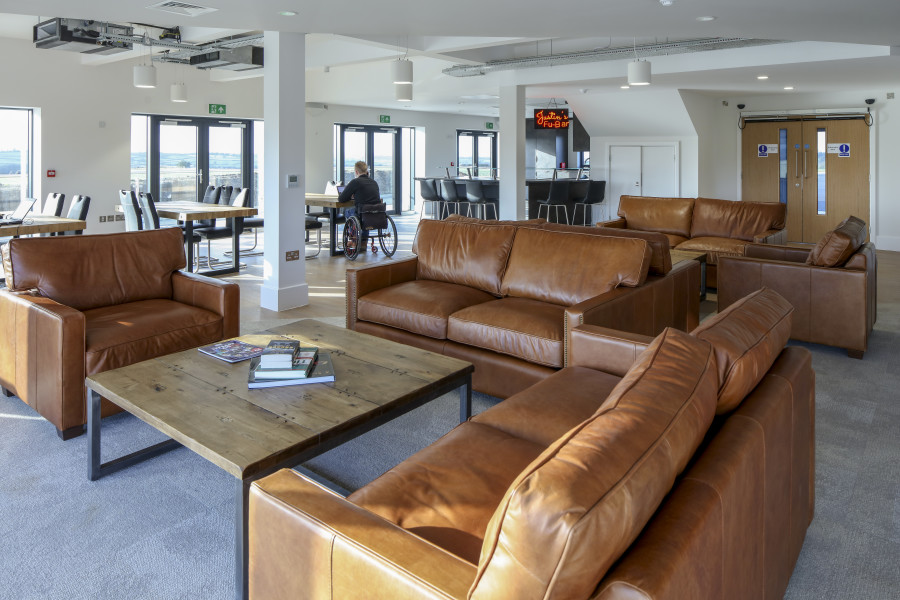 Operations director for Willmott Dixon in the East Midlands, Nick Heath, said: "This has been an extraordinary project for us to work on and an outstanding example of collaborative working across both our supply chain and beyond to deliver a project that will almost certainly change the lives of those using the facility.
"I know that every person within the business that has met Matt has been completely humbled by his energy, eternal optimism and unwavering determination to help others. The centre has been his dream for a long time and now, we are very pleased to say, his reality."
Speaking of the onsite completion, Matt Hampson said: "It was really quite emotional for me today after 12 months of watching the Get Busy Living Centre take shape and know that finally, after years of striving to achieve this goal, it will be filled by our beneficiaries using the space and their families.
"We could not have reached this stage without the hard work and generosity of our project partners and we'd like to extend a huge thank you to those who have contributed to the build, whether it is materials and supplies or simply their time and expertise.
"The support we have received from these businesses has been absolutely invaluable and has allowed us to make our dream a reality – we simply wouldn't be here without them."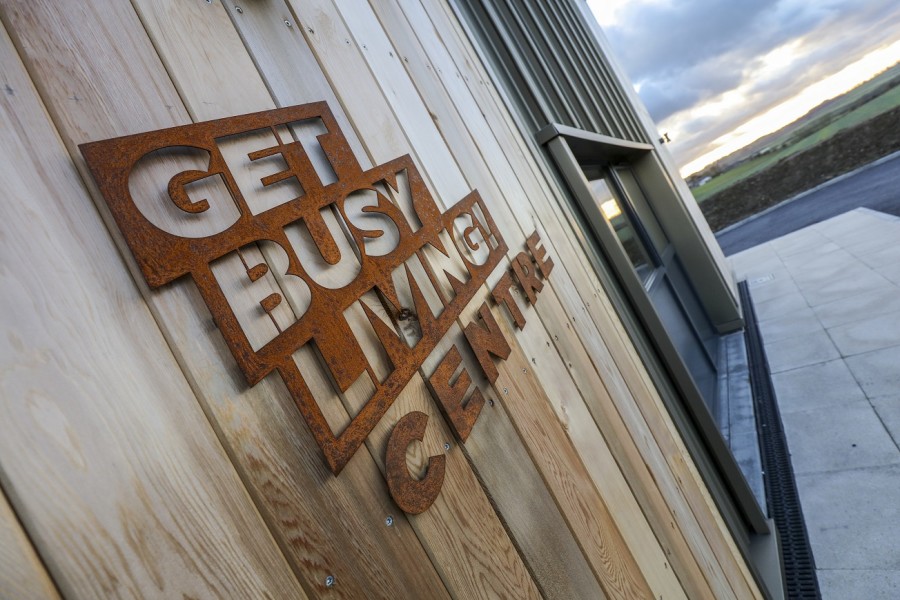 PROJECT HIGHLIGHTS
£1 Million saved
Energy efficient building
Fantastic community project
Proud achievement for all involved
PROJECT DETAILS
CONTACT US
Ground Floor, Lock House, Castle Meadow Road, Nottingham
NG2 1AG
Tel: 0115 977 1322
Fax: 0115 979 7886