The annual BusinessGreen Leaders Awards 2016 are the 'Oscars' for all the big names to highlight their work to create a low carbon and sustainable economy, with 600 executives, entrepreneurs, investors, policymakers and campaigners showcasing how their actions are making for a cleaner, healthier and more productive economy.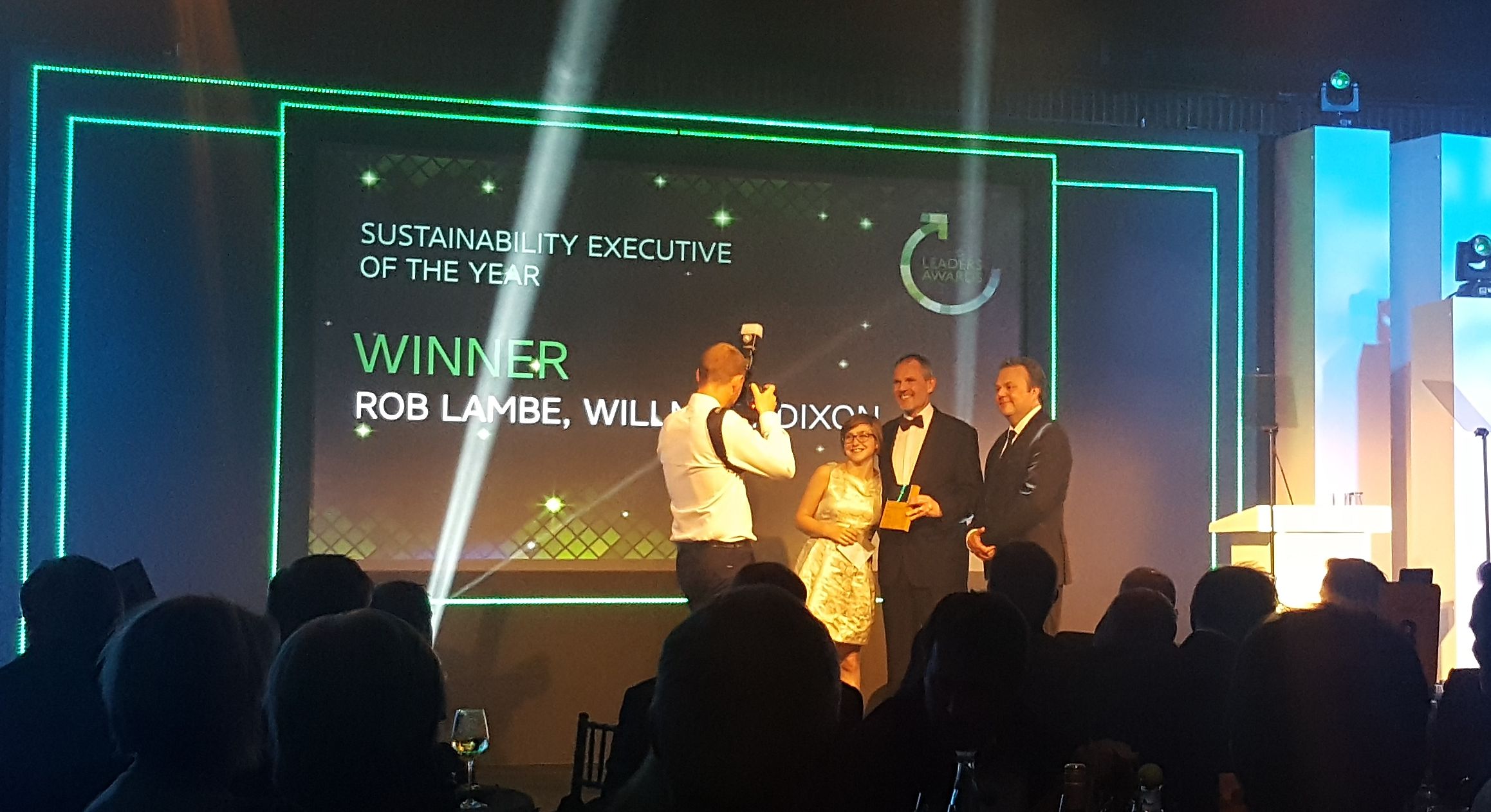 Names like M&S, Bank of America, Panasonic, O2, FIA Formula E, RBS and JLL packed the awards venue to see if their performance was worthy of a BusinessGreen Leader award.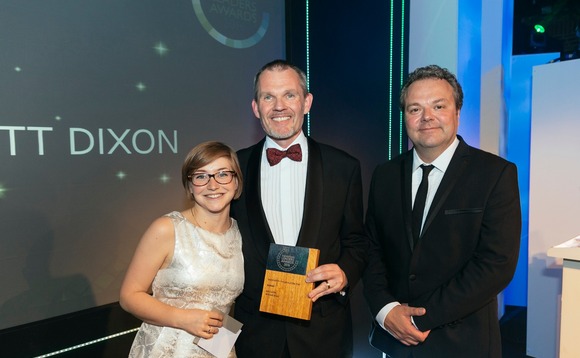 One of the top awards was Sustainability Executive of the Year and there was hush in the room while guests waited for the winning name to be read out. As the seconds ticked by, the winner was announced….Willmott Dixon's Rob Lambe!

Judges said:
"Many of the UK's sustainability executives have had a great year, but Willmott Dixon's Rob Lambe took the prize in recognition of his long-standing work to promote energy efficiency, his consistent delivery against a host of environmental targets, and his cross industry work in support of a greener building sector and a wider low carbon economy."
Afterwards, Rob said,

"This wouldn't have been possible without the brilliant team at Re-Thinking, the best in our sector, and the huge effort of everyone across our company that has enabled us to be the leader for sustainable development and delivering a low carbon economy. This award is for everyone in the company."