We have developed a mentoring programme designed at helping young people who are not in education, employment or training (NEET) develop skills for employment. The programme comprises a mixture of classroom-based learning and activities and opportunities to visit live construction sites to see what they've learnt in action.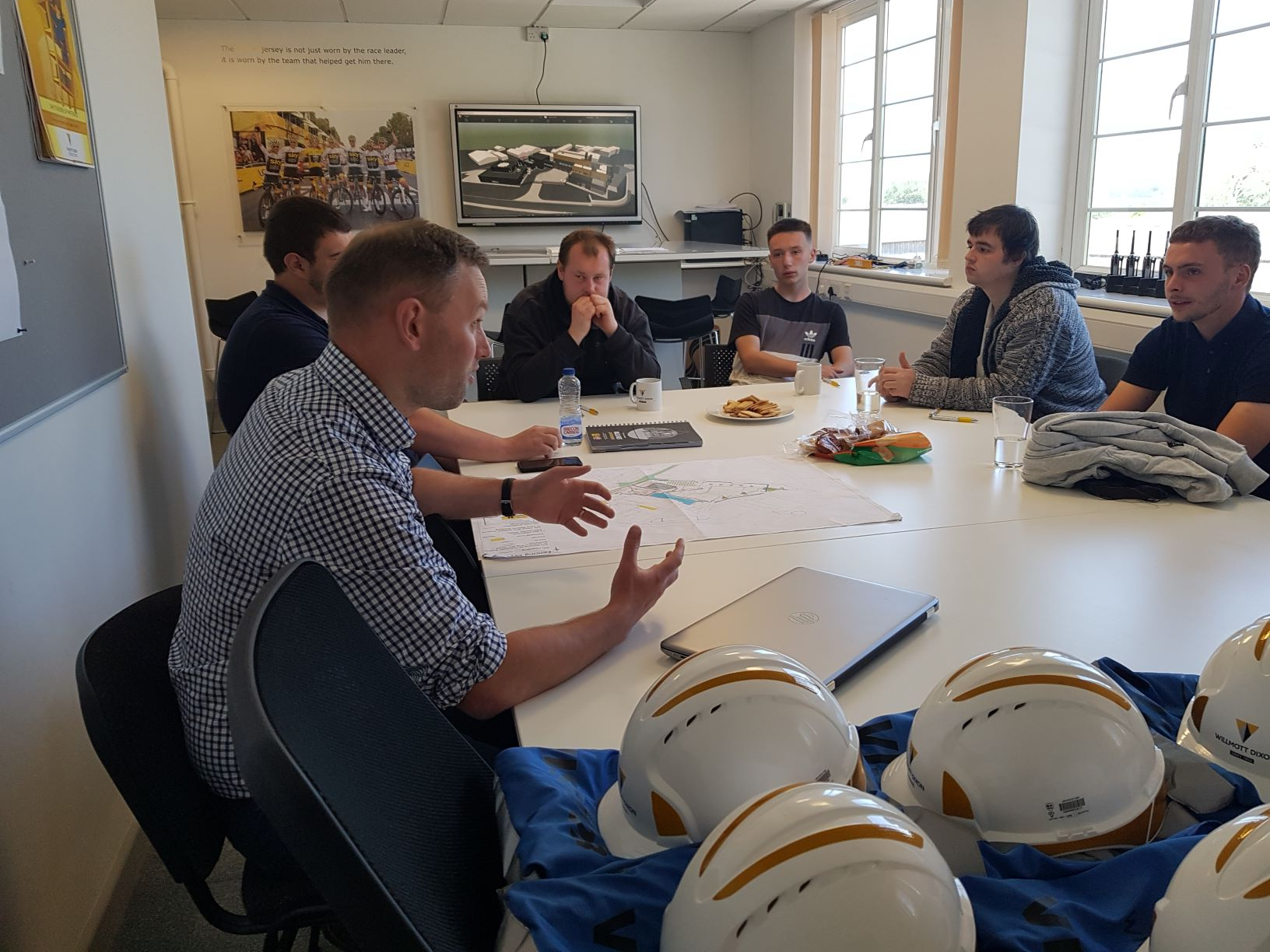 The programme was first trialled at our Taff Vale project in Wales and following its huge success has been rolled out across more projects.
To date, the programme has helped to transform the futures of 69 young people aged 16-24 through offering an array of support structures; personal development, employability skills. Individuals whom we have supported ordinarily would not receive support due to personal and demographic circumstances. Through collaboratively working with Rhondda Cynon Taff and Job Centre Plus Willmott Dixon have sourced individuals most in need of the engagement, support and training.
NEET welfare and employment lead, Cyngor Sir Ceredigion County Council said:
"I just wanted to say a big thank you for yesterday from me and the participants, it was great to see what Willmott Dixon are doing in the local area and also for them to have the opportunity to see what it's like on a site."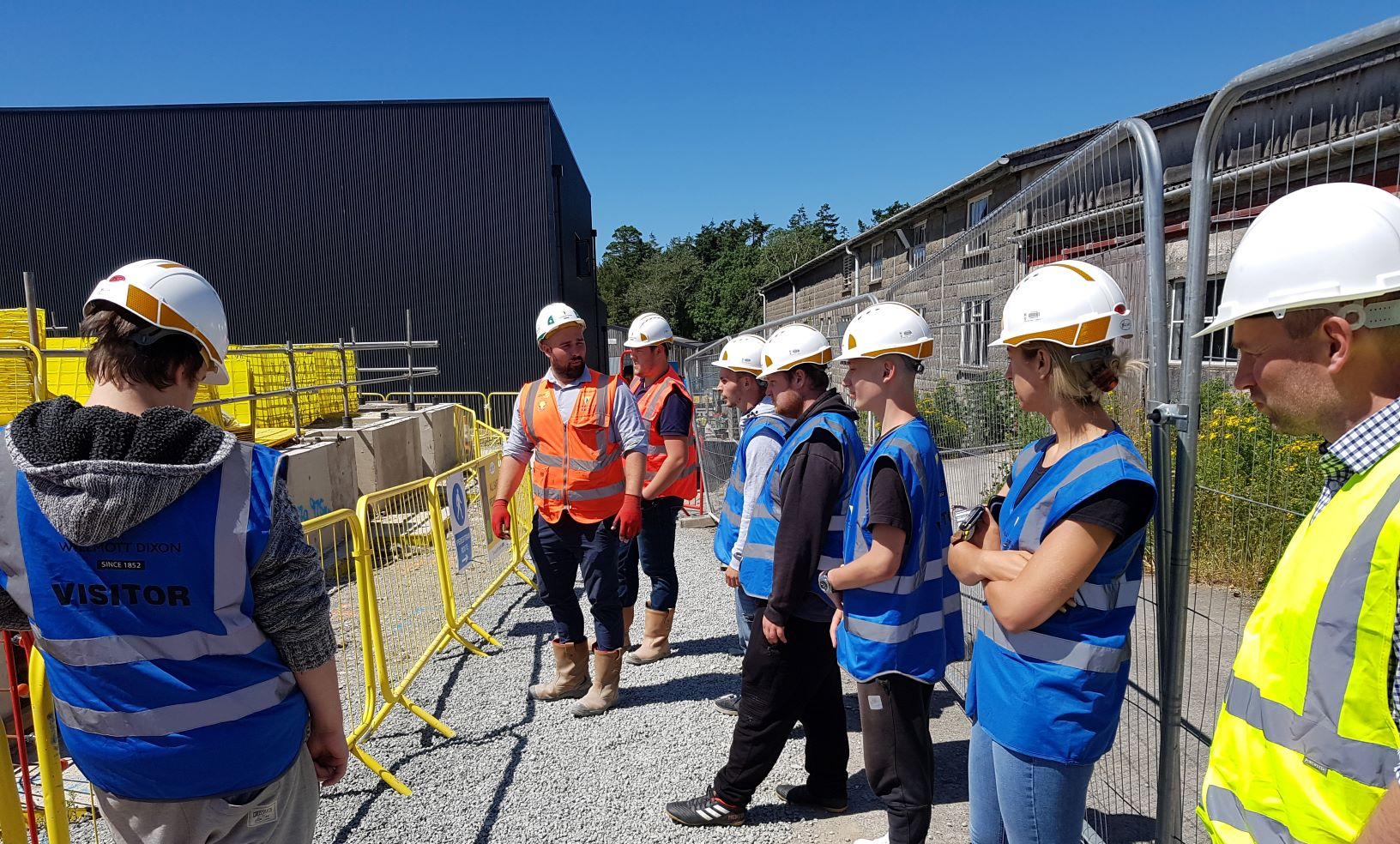 What does the programme involve?
Pre-programme engagement:
Mentees are initially met on an informal basis via a 'getting to know you' meeting to gain an understanding of aspirations.
Day 1- introductions:
The day begins with an 'introductions' ice breaker activity whereby mentors and mentees introduce themselves, followed by an interactive talk about construction and different roles available in the construction industry.

In the afternoon the mentees all take part in a team-building activity. The activity chosen was the STEM giant Tetrahedron activity which requires the mentees to work as a team to construct the 4m high giant Tetrahedron requiring construction, practical maths and problem-solving skills.
Day 2 and 3- CSCS and level 1 health and safety card revision:
Tutoring for CSCS card test at the end of the week- CSCS cards provide proof that individuals working on a construction site have completed the appropriate training and qualifications. They are a requirement to work on most construction sites in the UK.
Day 4- Site visit:
The mentees visit a Willmott Dixon construction site. The day begins with interactive group activities followed by project specific talks on Health and safety and the importance of being safe on a construction site. The activities are designed to encourage mentees to understand and adapt their thinking patterns.
The mentees are shown round site by their mentor giving them the opportunity to relate 'paper based' learning with 'real life' learning.
Finally mentees are supported through a mock interview process, facilitated by our recruitment agency partners. Each mentee receives feedback to enable future development.
Day 5- CSCS test
Week 2- work experience
Mentees are offered the opportunity to complete one or two weeks' work experience on site.