Church Farm Ardeley in Hertfordshire is a working farm and a not-for-profit farming, food, care and education enterprise. One of the many things that Church Farm offer is its Rural Care and education programmes. These programmes provide training and work experience opportunities for people with learning difficulties and/ or mental health issues, in a supportive working farm environment.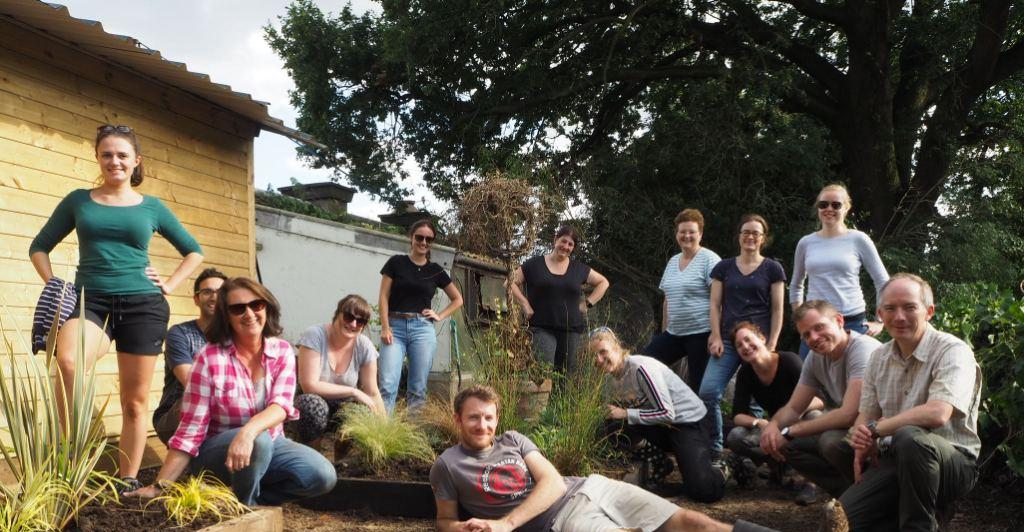 This summer, our group sustainability team, spent the day building a sensory garden to be used as part of the Rural Care programme. When the team started, the ground was uneven and bare - there was a lot of work that needed to be done! By the end of the day, the team had upcycled a swinging bench seat, flattened the uneven ground, built, filled, and planted new borders with sensory plants as well as tackling other areas of the garden that were overgrown.
The sensory garden has been designed to provide the Rural Care students with a safe place to explore their senses and learn about the environment around them. Each of the borders represents one of the five senses; sight, sound, smell, taste and touch. For example; the taste border was filled with herbs, allowing students to safely try new tastes and learn where they come from, and the sound border has been planted with textured grasses that rustle and make sounds.
Ann De Bock, department head for Rural Care, said:
"What started off as an idea for a small sensory garden for our school children with learning disabilities at the side of our cabin was transformed into the cabin being surrounded by a large sensory garden. The space surrounding the cabin was created by removing very overgrown Leylandii trees. The task of barrowing about 6 ton of soil to level the area out seemed impossible to achieve. But not for the Willmott Dixon team!
The whole area was levelled out, raised borders put in, plants planted, and grass sown as well as a swinging chair painted and that in one afternoon ready for the schools to come back in September! Absolutely amazing work! All we have to do is water the plants and enjoy! Thank you so much! Your event has been such a catalyst for change!"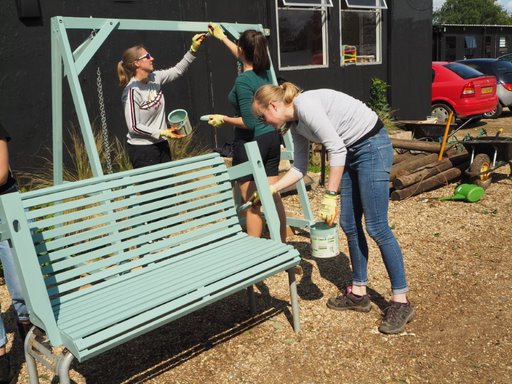 Amy Billingham, group sustainability, reflected on the day:
"I thoroughly enjoyed working with Church Farm to improve their sensory garden. The end result looked fantastic and it was amazing what we achieved within an afternoon. It was also rewarding to know that our efforts will go a long way as the garden will be enjoyed by a lot of people in the local community and school groups."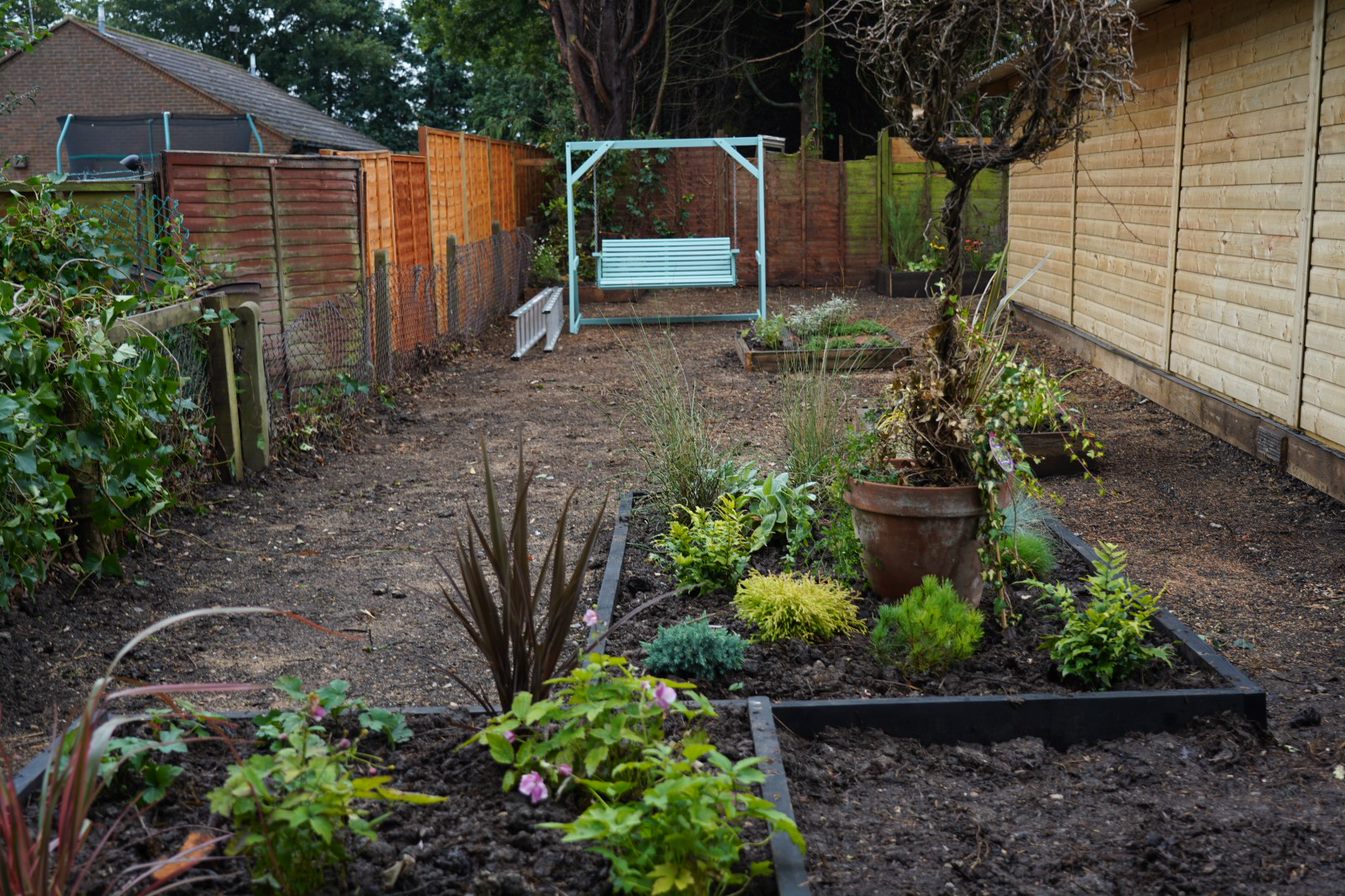 Julia Barrett, group sustainability, gave her thoughts on the day:
"Using a social enterprise for our away day, meant that not only did we have a very enjoyable and productive day off-site, we also made a real difference to the amazing work at Church Farm."