In July 2019 our North London and The East team hosted a construction industry 'seeing is believing day' at the Pears building site in Camden, London. The day came about after the team were approached by the British Refugee Council about delivering a showcase day for a select group of children and young people who have arrived in the UK from countries such as Eritrea, Afghanistan, Iraq, and Albania and have found themselves unaccompanied, and without family members in the UK.
The British Refugee Council is an organisation that supports thousands of refugees each year; providing crisis advise and practical advice. They are the only national organisation that provides support for refugee children and young people who arrive in the UK alone.
We understand that starting a new life in a new country can be difficult for anyone, but this is especially true for children and young people that have been isolated from their families.
Aim
The aim of the day was to provide a better understanding of the construction industry through engaging and interactive sessions aimed at testing existing knowledge and dispelling common misconceptions, myths and stereotypes.
The day included:
Who wants to be a millionaire
The day started with a classic 'who wants to be a millionaire' construction themed quiz. As the group had limited knowledge of construction in the UK. it was a really informative session that proved a great basis for creating discussion, developing understanding, and challenging common misconceptions and stereotypes. A key theme that developed throughout the quiz was the groups desire to understand what key knowledge and qualifications were needed to be able to work in the industry.
We discussed the importance of being prepared to study and gaining good grades in core skills such as English language, maths, and ICT. There was also a good discussion around apprenticeships, their purpose, how they work, and how to identify the right routes and pathways into these opportunities.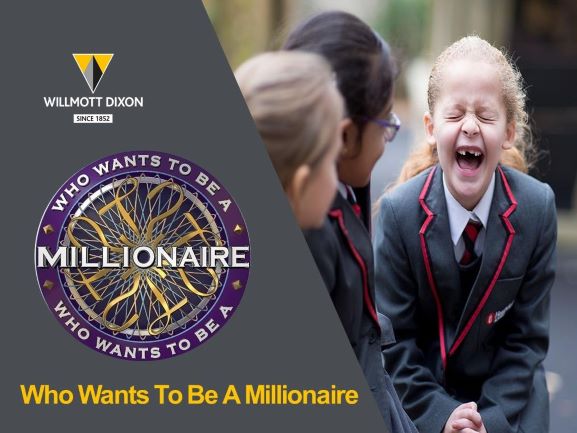 Meeting the team and taking the site tour
There was then the opportunity to meet and spend some time with our site team, who spoke about their own personnel journeys into construction.
This was followed up with an introduction to the project and site, which included taking a tour of the building and explanation of the overall build process.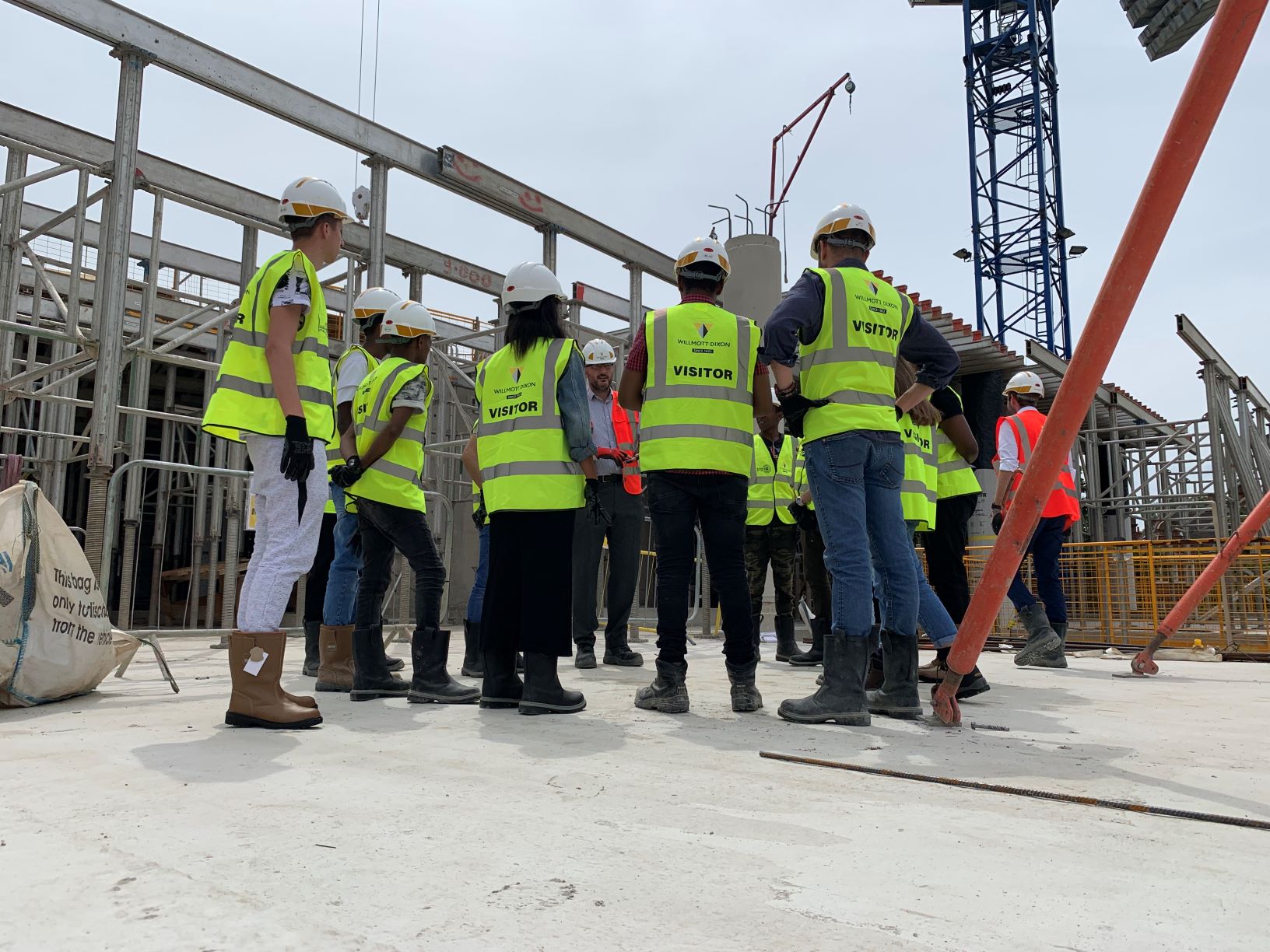 Building BIM rockets
Later the teams completed a BIM rockets exercise, the aim of which was to replicate the design and build process we follow in the construction industry.
Working together in small groups the students had to design a rocket which had to have several key features, once designs were finalised, they were passed to the other groups to build. ln order to make the task as real as possible we had to ensure that there were some last-minute obligatory design changes and additions which had to be incorporated.
This was a fun and enjoyable task where students learnt the value of having and being able to use good communication skills through asking clear and concise questions, following instruction, and listening to their customer and not taking upon themselves to make design changes they thought were right but may be against their wishes.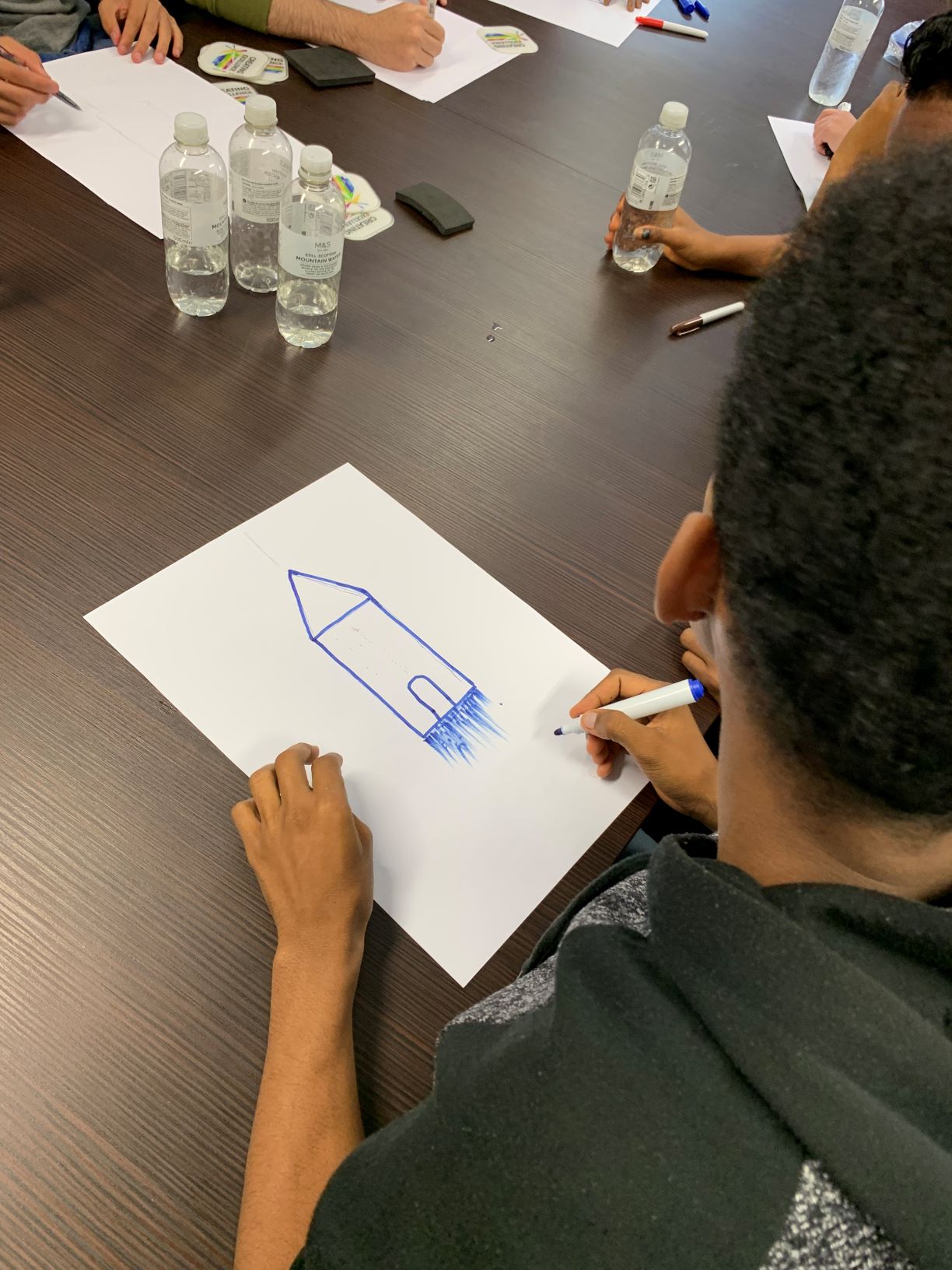 Joe Jakes, head of youth development for the Refugee Council said:
"It was a fantastic day that was really well structured, thoughtfully, and professionally delivered. We understand the time and effort that it takes to make a site of this complexity run, and we therefore really appreciate the time taken to show us round and to answer our students' questions.
The workshops delivered were really great, our students understood and found them easy to follow, and having the opportunity to talk to staff about why and how they joined the industry long with their personal journeys really opened their eyes to the opportunities that exist within construction industry.
A number of the children and young people have been inspired to pursue training courses at school or college in September to study construction subjects such as brickwork, carpentry, and painting and decorating."