Building knowledge - shaping the future of construction...
Welcome to our Willmott Dixon podcast series Building Knowledge. In these podcasts we talk to people from across our business and hear how they are shaping the future of our industry!
You can listen and subscribe to our Podcasts too on iTunes. Just search for 'Willmott Dixon: Building knowledge' hit subscribe and listen on the go!
Episode 12 - How could the fuel crisis affect net-zero developments?
Are we on track to meet the Government's 2050 carbon reduction targets? Which industries are at the forefront of change? How does the energy crisis factor in?
In this episode, our sustainability manager from the Midlands, Francesca Wilkinson, sits down with Conor Nolan from Building Brum to answer these questions.
She also covers:
How sustainable construction provides benefits for the long-term
Case studies on the journey to net zero
The rise in 'ready net zero' buildings
Green finance removing barriers to achieving net zero targets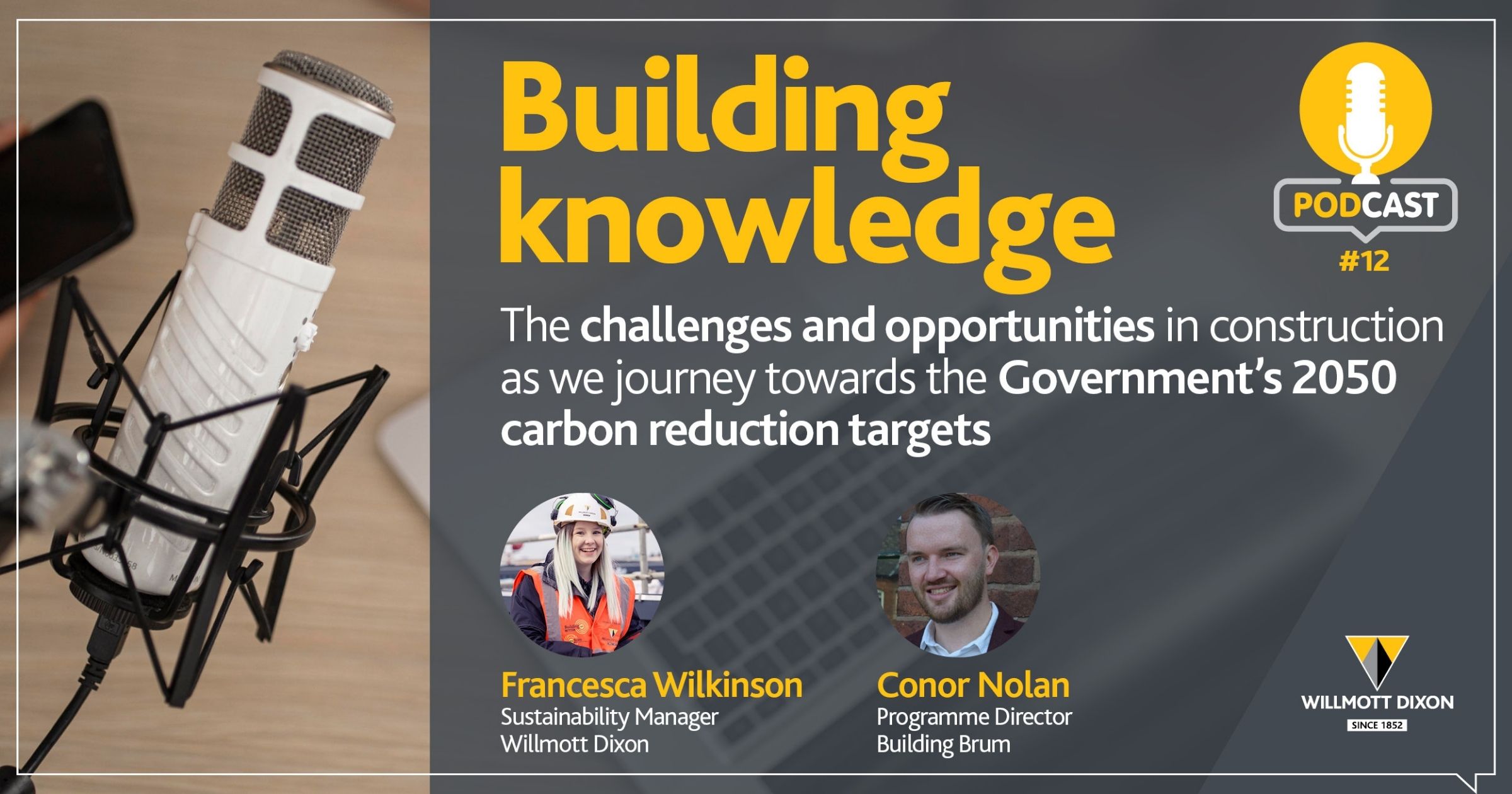 Episode 11 - Debating net zero carbon in the built environment - what's stopping us?
In this episode, we're bringing you the highlights from our panel debate held in Birmingham on the subject of 'Net Zero Carbon: What's stopping us?'.
Our chief sustainability officer and panel host, Julia Barrett, was joined by industry experts:
Deborah Cadman OBE - Chief Executive, Birmingham City Council
Chris Clarke - Performance and Improvement Director, Scape
James Douglas - Head of Sustainability, Lendlease Construction Europe
Belinda Morgan - Partner, Cundall
Tim Carey - Chief Product Director, Collida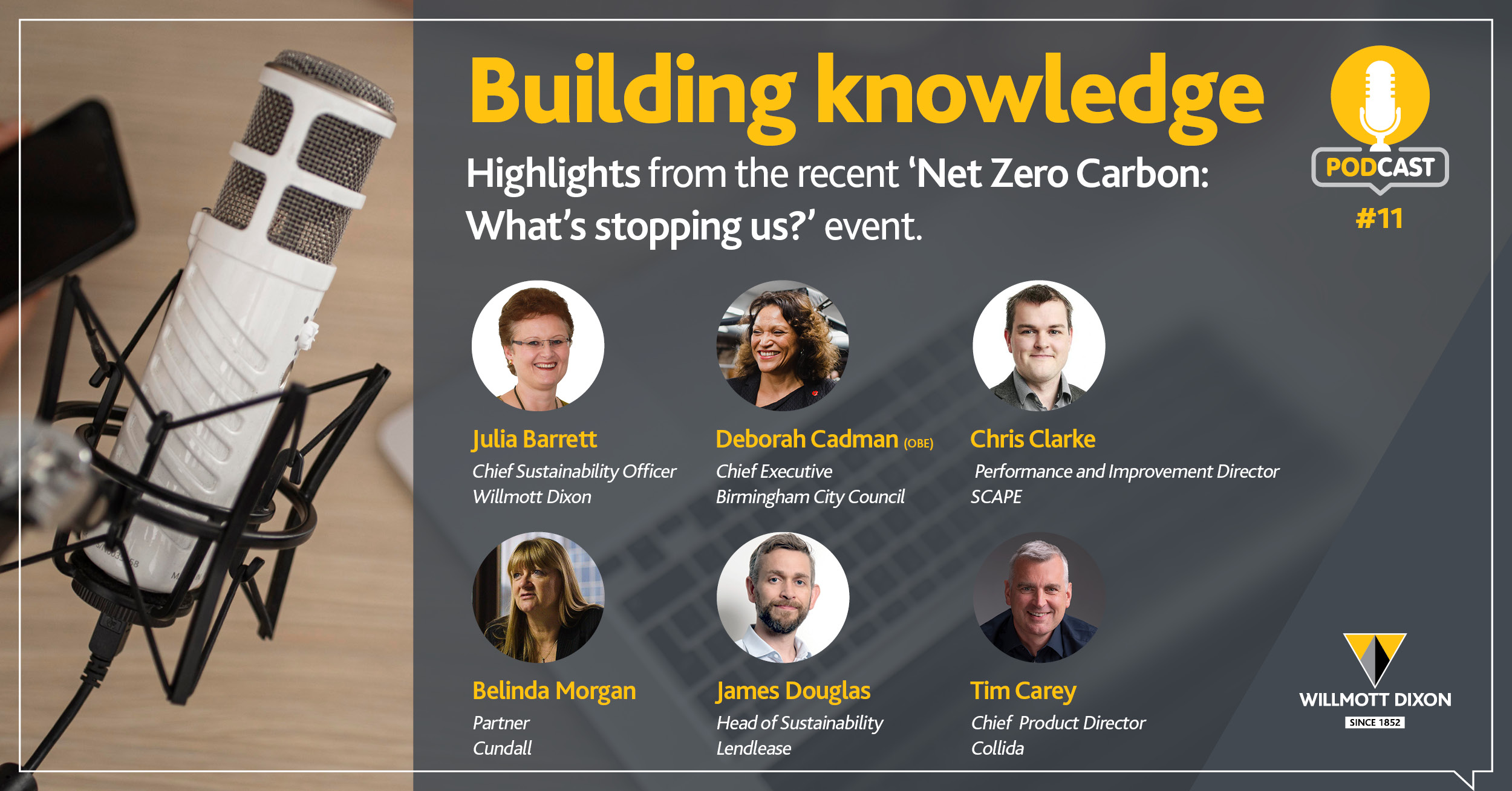 ---
Episode 10 -
Was COP26 a success?
Considered to be the most important climate summit in history, during the first two weeks of November, more than 20,000 delegates from nearly 200 countries descended upon Glasgow for COP26. With an overarching goal of keeping global temperature rises to less than 1.5oC by 2050, sustainable development campaigner and Willmott Dixon non-executive director Jonathon Porritt shares his thoughts on whether COP26 achieved its goals.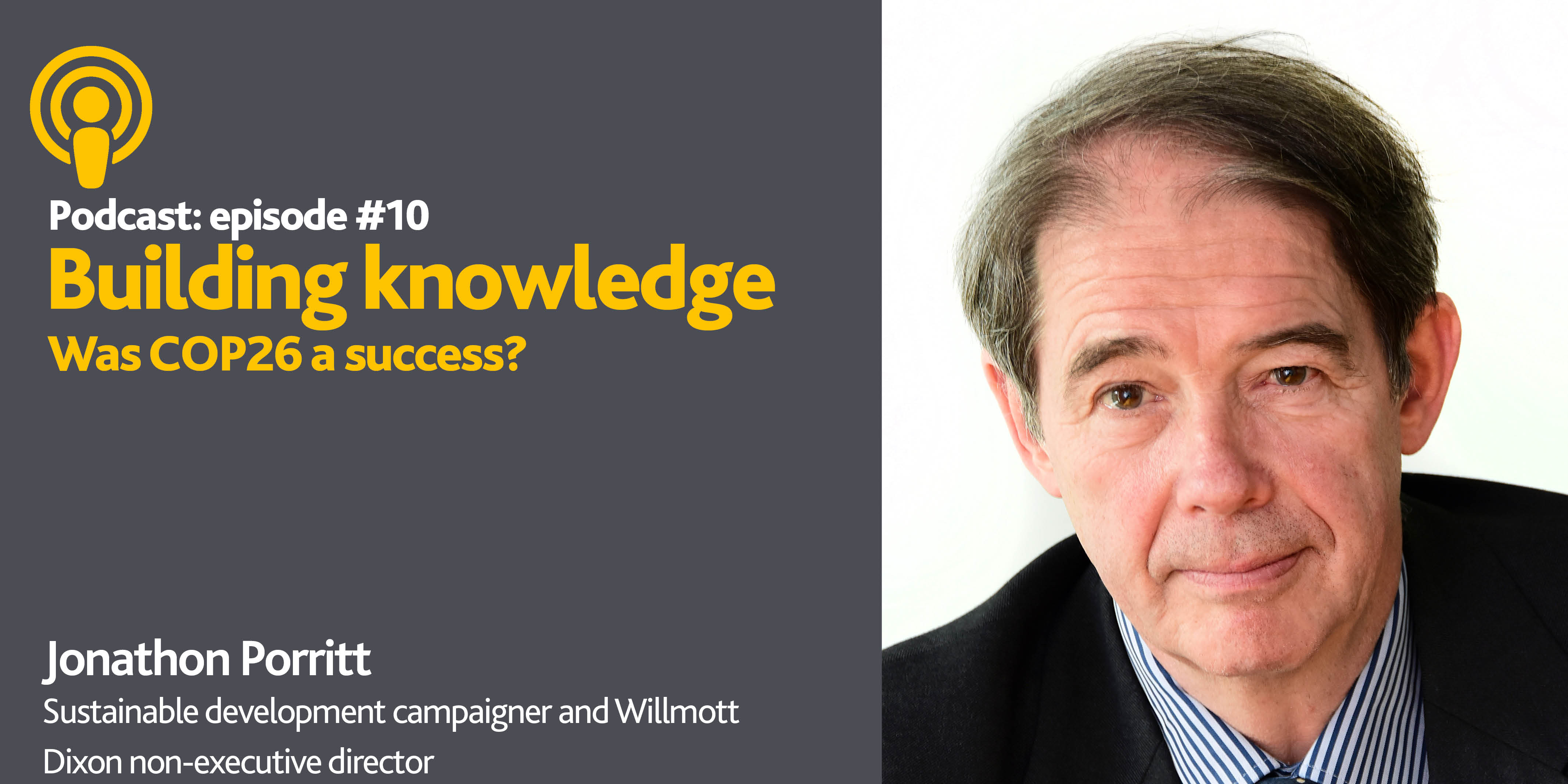 ---
Episode 9 - COP26 and how the built environment should be tackling the biggest long-term challenge our planet faces
In this episode, Jonathan Porritt, Julia Barrett and Tim Carey are discussing COP26 and what it means to the built environment. Taking you on a whistle-stop tour of next week's conference, our experts will cover:
Why it's important to the built environment
Their predictions for the conference
Potential barriers to the built environment achieving sustainability targets
What measures should be taken to enable the built environment to build a greener future
The steps Willmott Dixon is already taking as part of our ambitious 2030 sustainability strategy, 'Now or Never'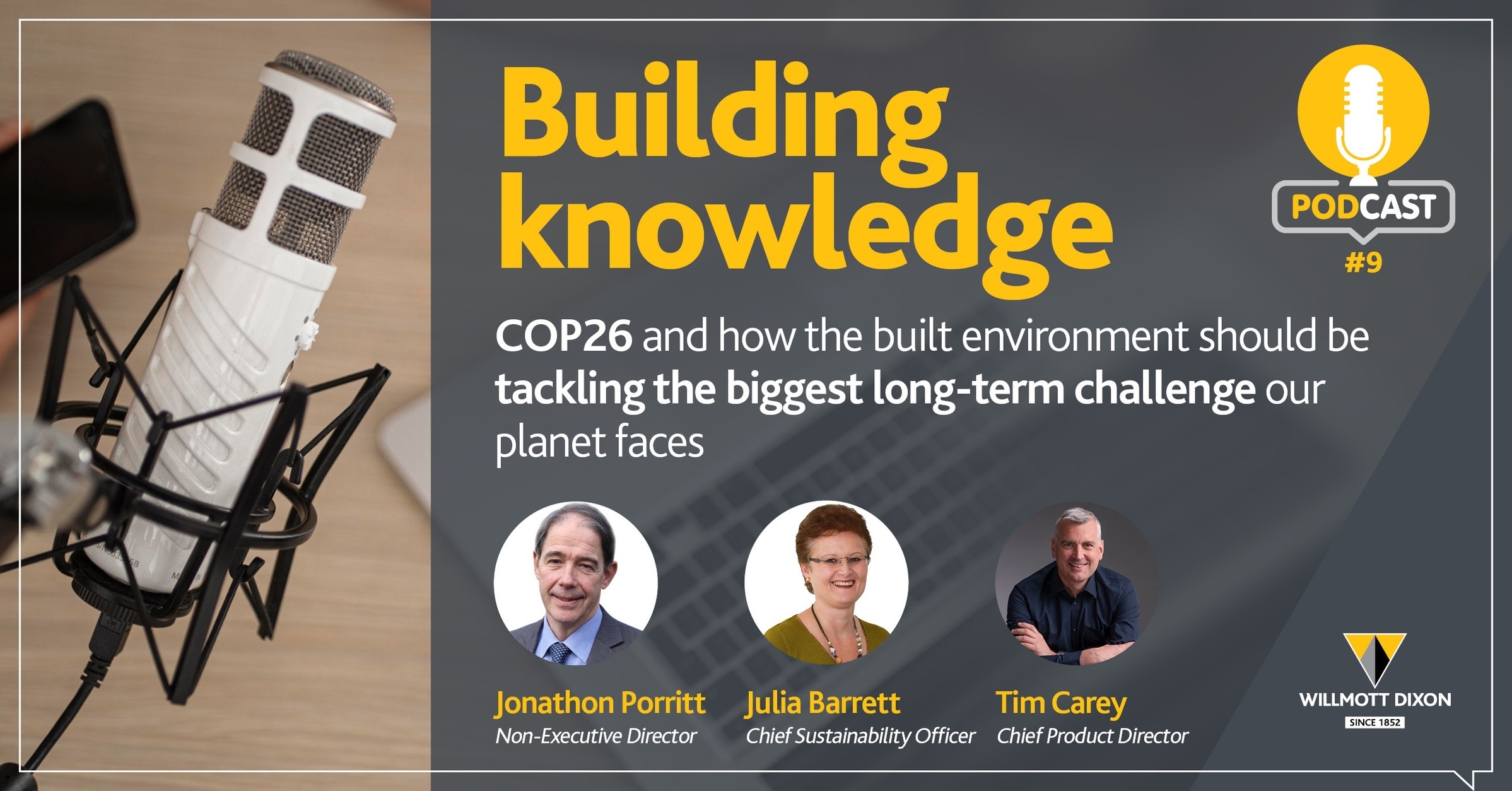 ---
Episode 8 - Andrew Brookes - preparing to leave a legacy over the next decade of construction in the education sector
In this episode, Andrew Brookes (National DfE account manager) takes a look at the outlook for Construction in the education sector, including:
What the latest Government announcements mean for the sector
How we can build 'better, greener and faster'
Examples of good practice to integrate into future projects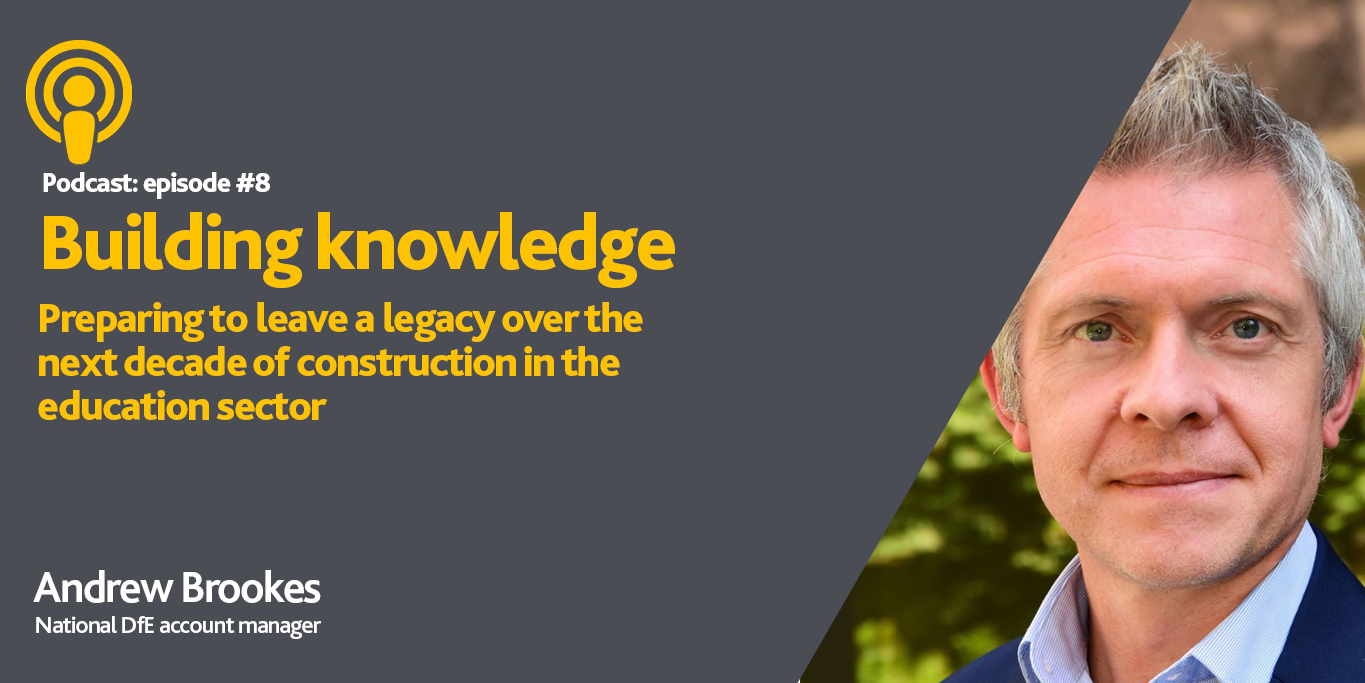 ---
Episode 7 - John Boughton and Richard David - being agents for change: promoting diversity in construction
In this episode John Boughton, deputy MD and Richard David, director, in Wales and West talk about being agents for change and enhancing diversity in our industry.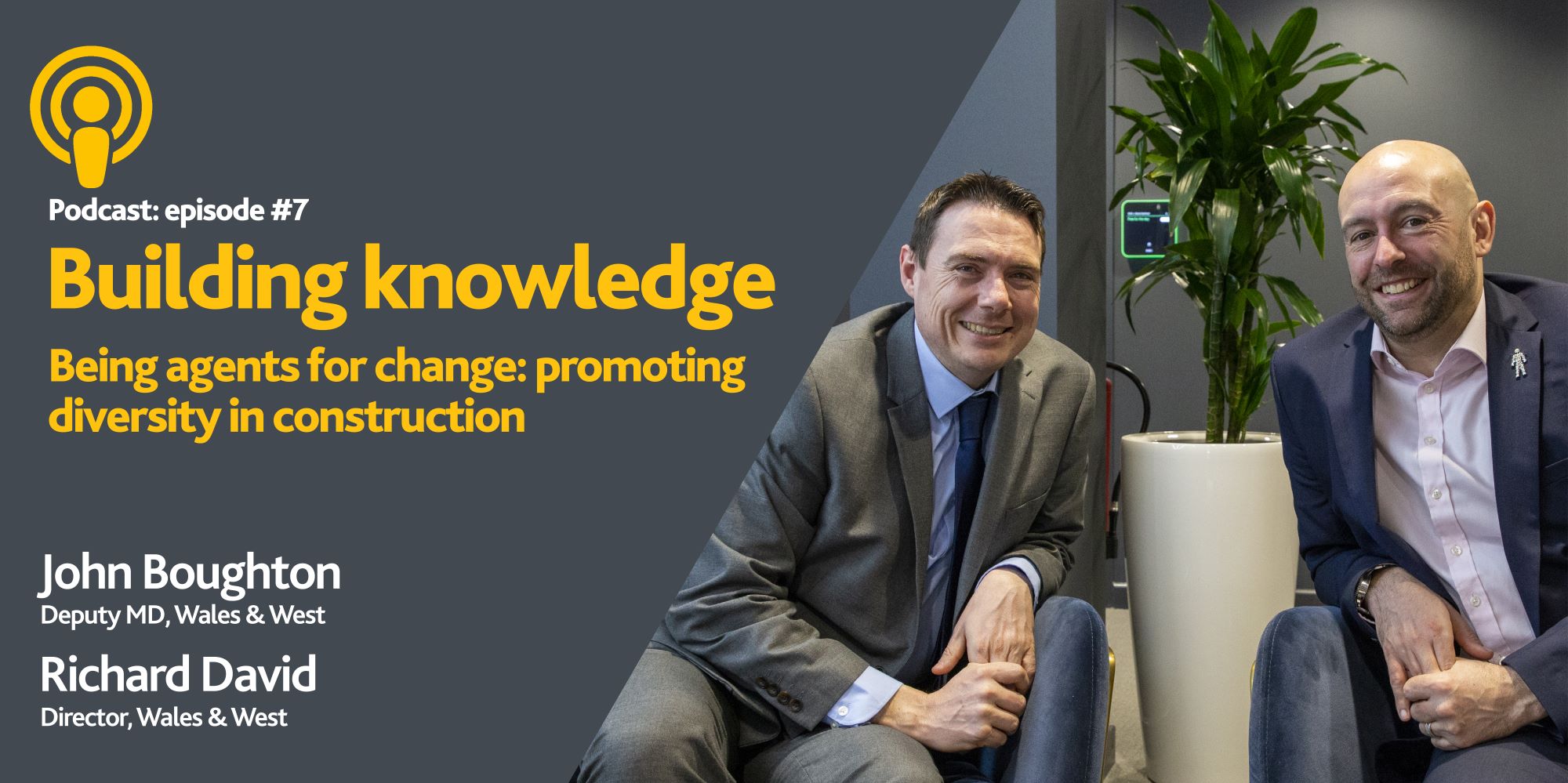 ---
Episode 6 - Mark Chamberlain, creating Westminster's flagship development in the heart of Paddington
In this episode, our director of London & East, Mark Chamberlain talks about creating Dudley House in Westminster. The project is a blue print for how the public sector can harness its strengths to deliver affordable homes and community infrastructure within a constrained urban location.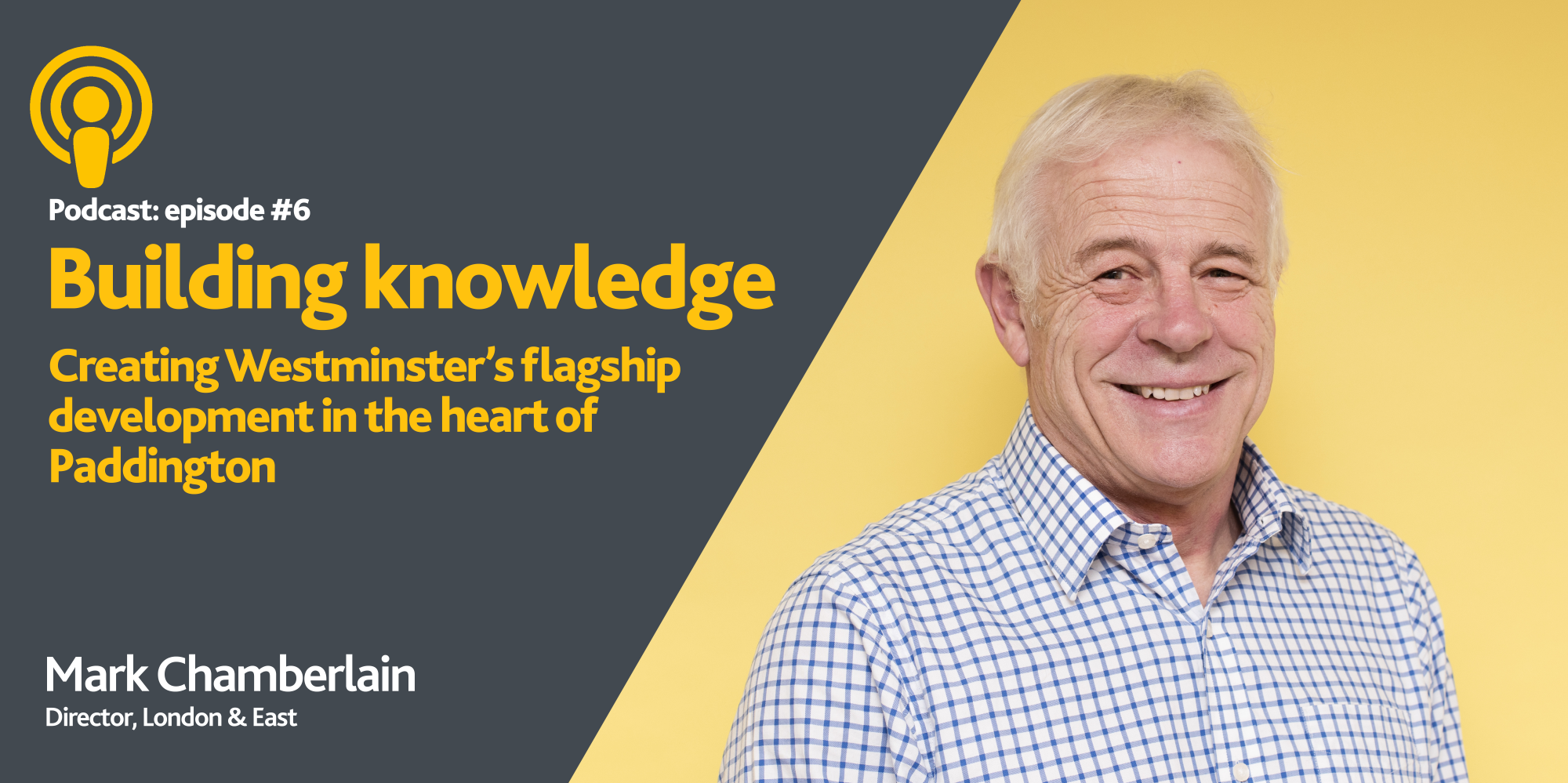 ---
Episode 5 - Simon Tranter and Sam Gamble, transforming construction through blockchain technology
In this episode, our head of sustainability for Interiors, Simon Tranter and Sam Gamble - Automated Markets, will be talking about transforming construction through blockchain technology.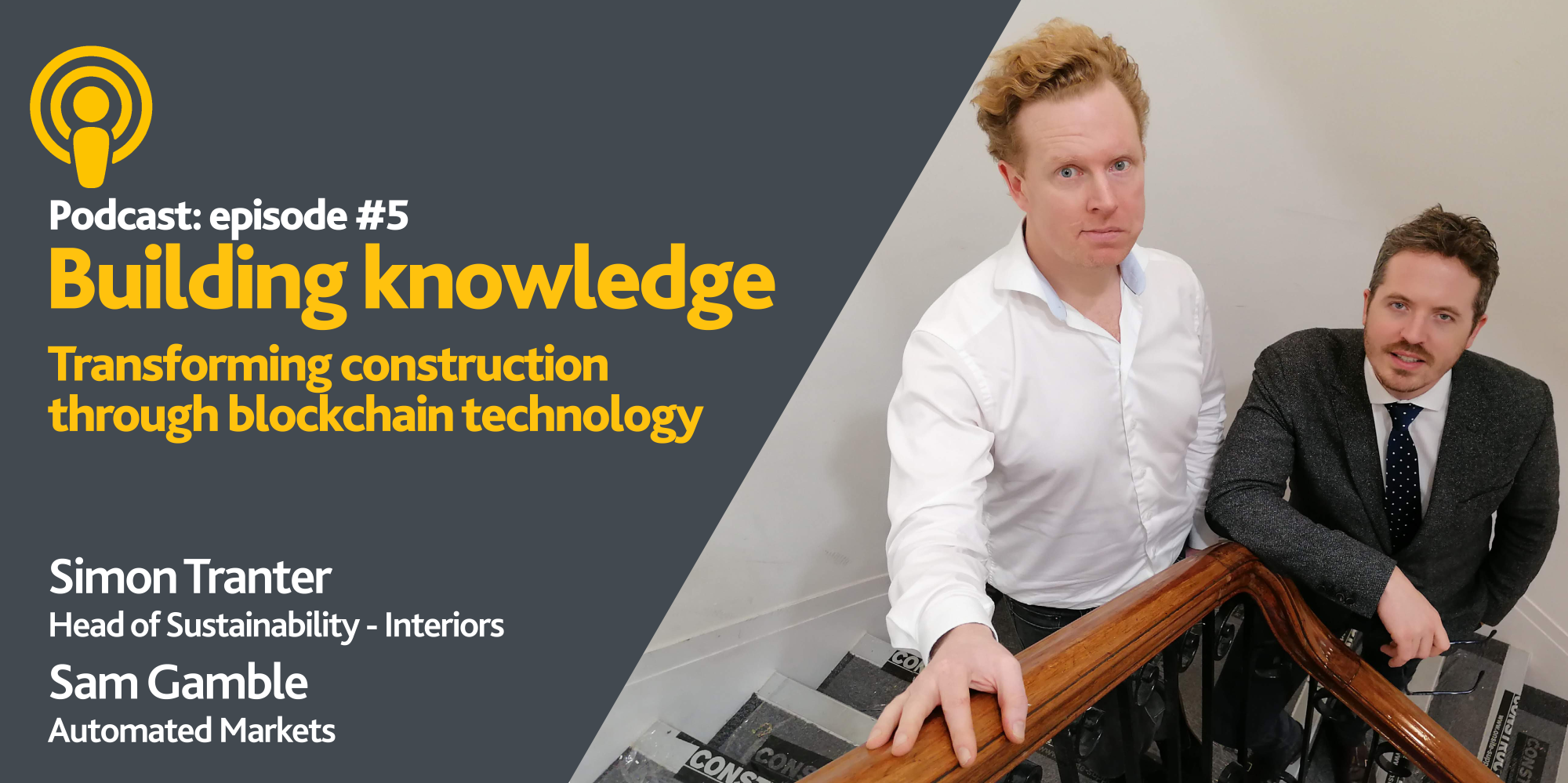 ---
Episode 4 - Nick Mennell, the changing landscape of leisure
In this episode we catch up with our leisure sector manager, Nick Mennell, to discuss the changing landscape of the leisure sector.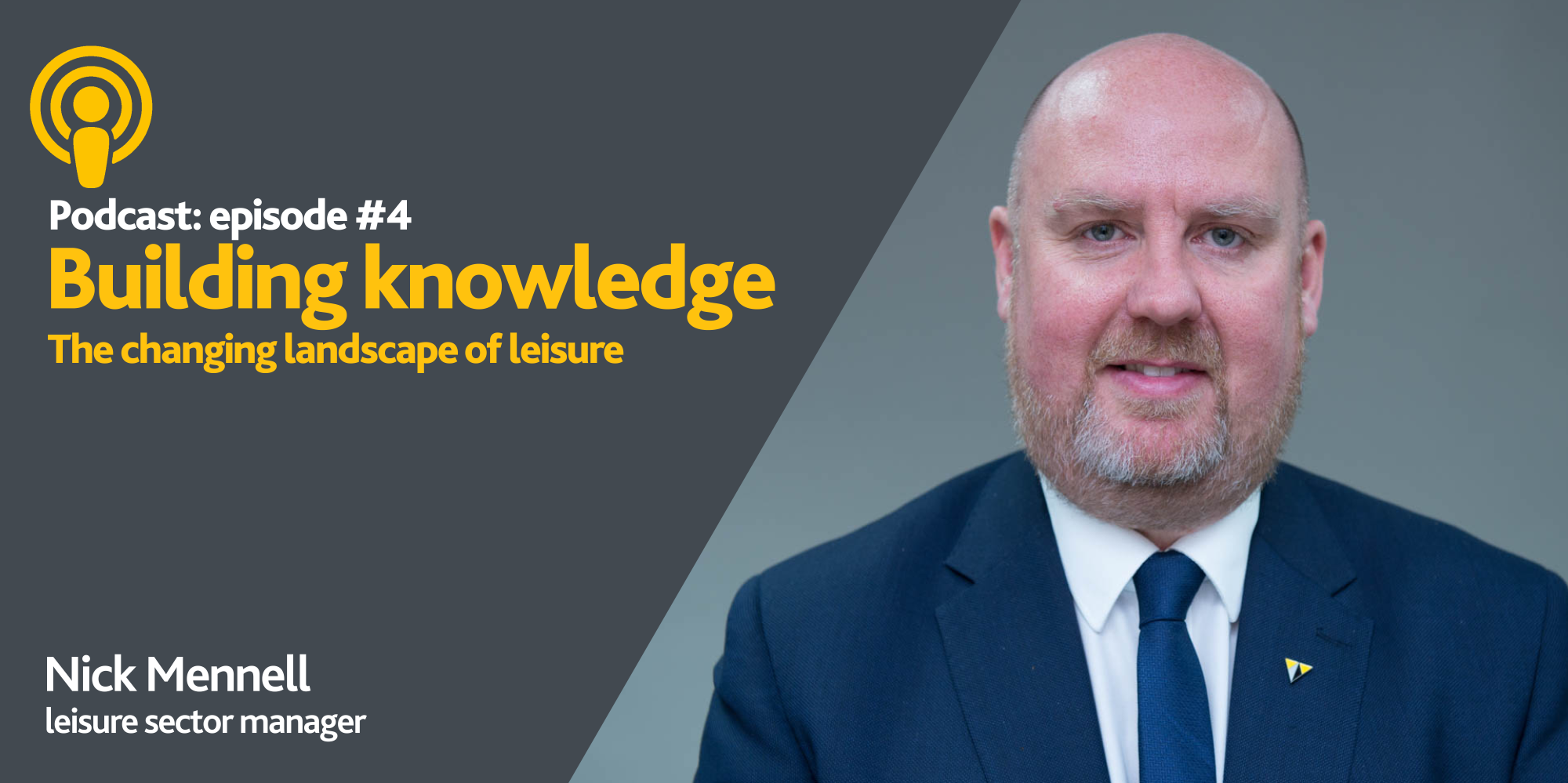 ---
Episode 3 - Graham Dundas, financial strength in uncertain times
In this episode we catch up with our CFO, Graham Dundas, to discuss the importance of financial strength in changing and uncertain times.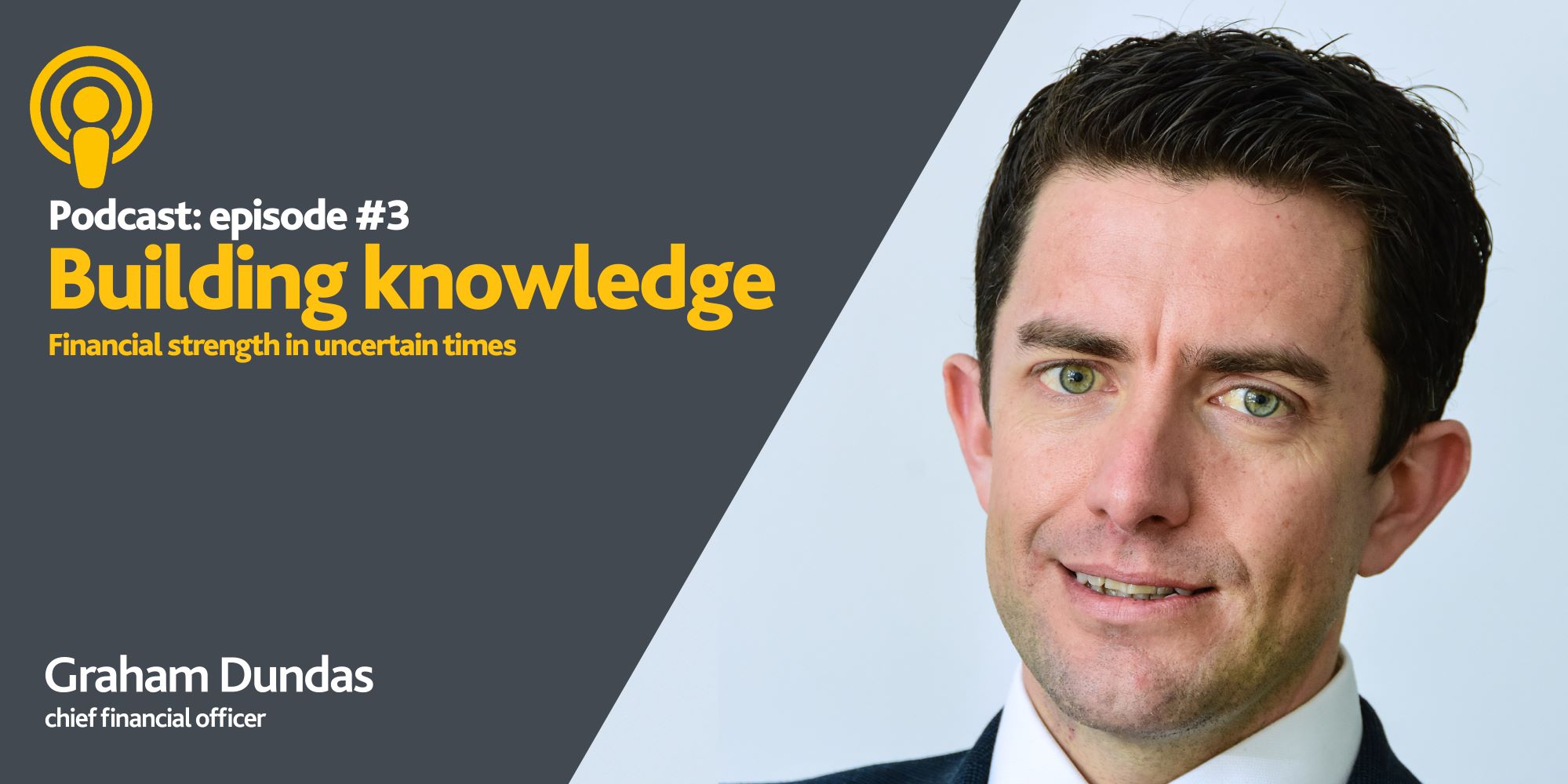 ---
Episode 2 - Jill Guthrie, being a leader in a digital world
Digital innovation is a hugely exciting area which is constantly evolving and changing the future of the built environment, we speak to Jill Guthrie, our digital manager, to discuss digital innovation in the construction industry.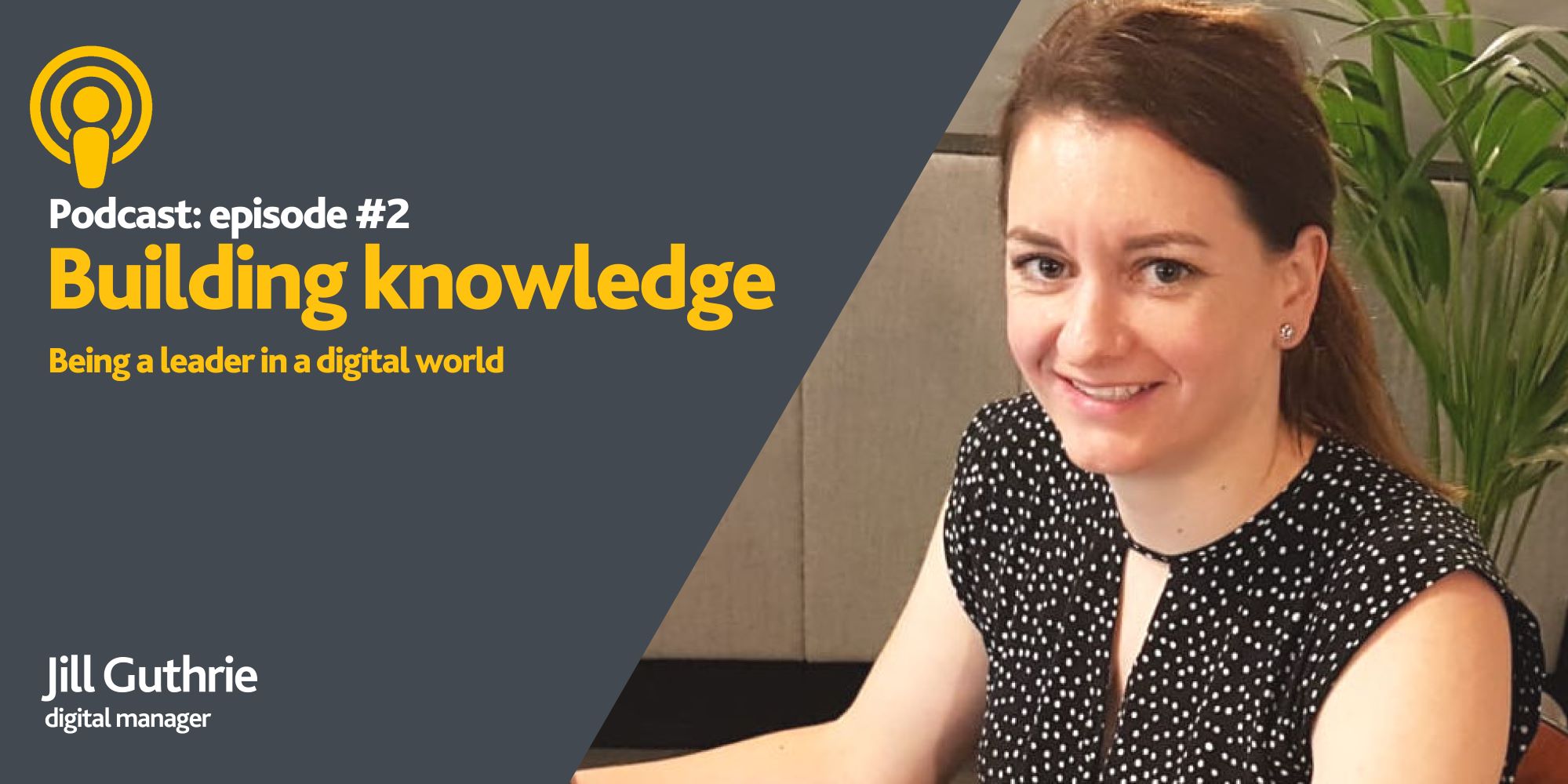 ---
Episode 1 - Claire Wrighton, Sustainability and the Carbon Trust Standard
As Willmott Dixon is re-certified to the Carbon Trust standard, we talk to Claire Wrighton, our sustainability data analyst, about what sustainability really means and why it is so important to Willmott Dixon and the wider construction industry.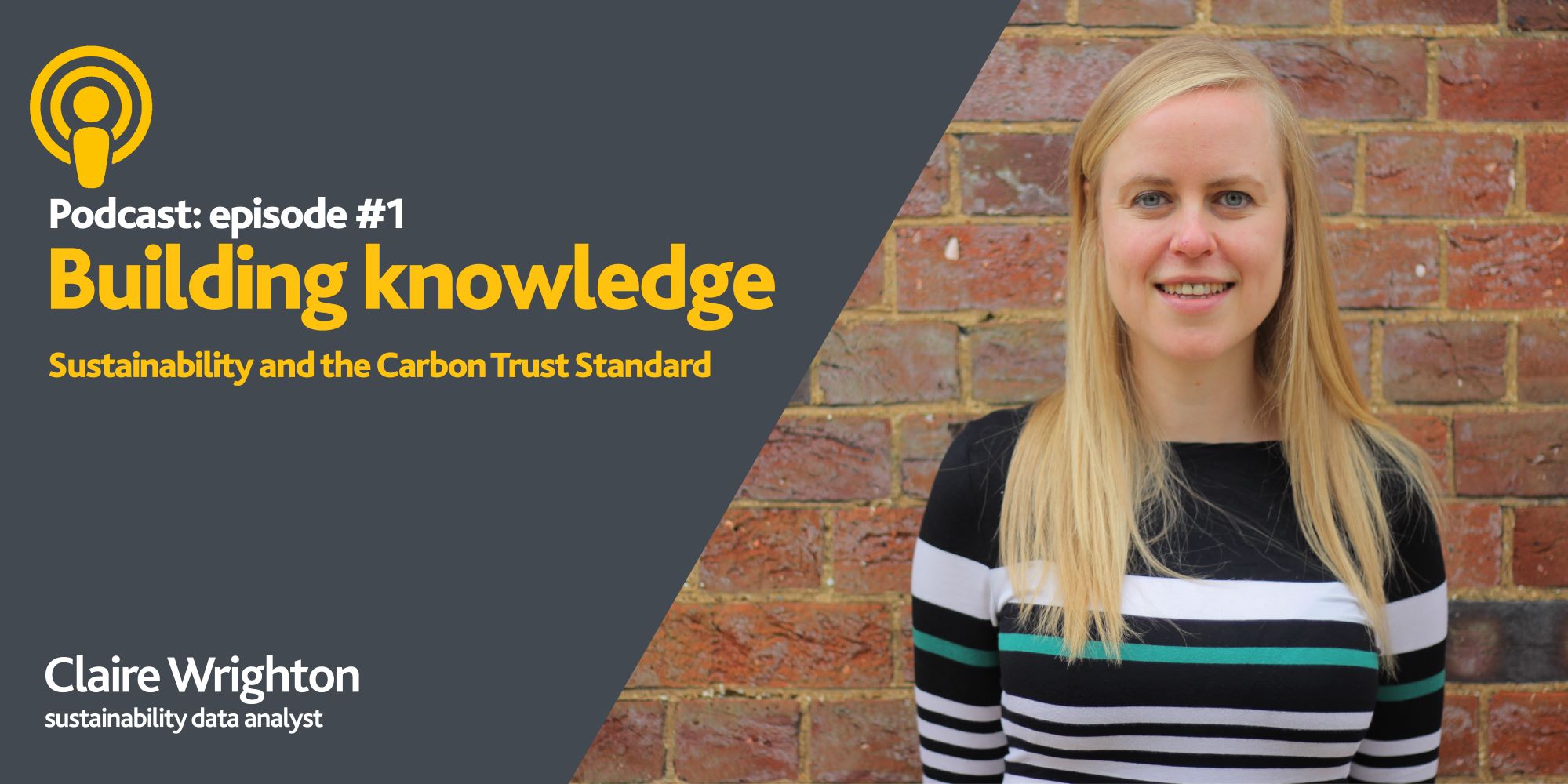 ---