Horwich Leisure Centre
New replacement for existing Bolton leisure centre
Our team of leisure specialists delivered a new state-of-the-art leisure centre on the existing Horwich Leisure Centre's multi-storey car park. The existing facility was demolished on completion
It was jointly funded by Bolton Community Leisure Trust and Bolton Council to encourage more people to be more active and live longer healthier lives, and features a host of facilities that have encouraged huge footfall.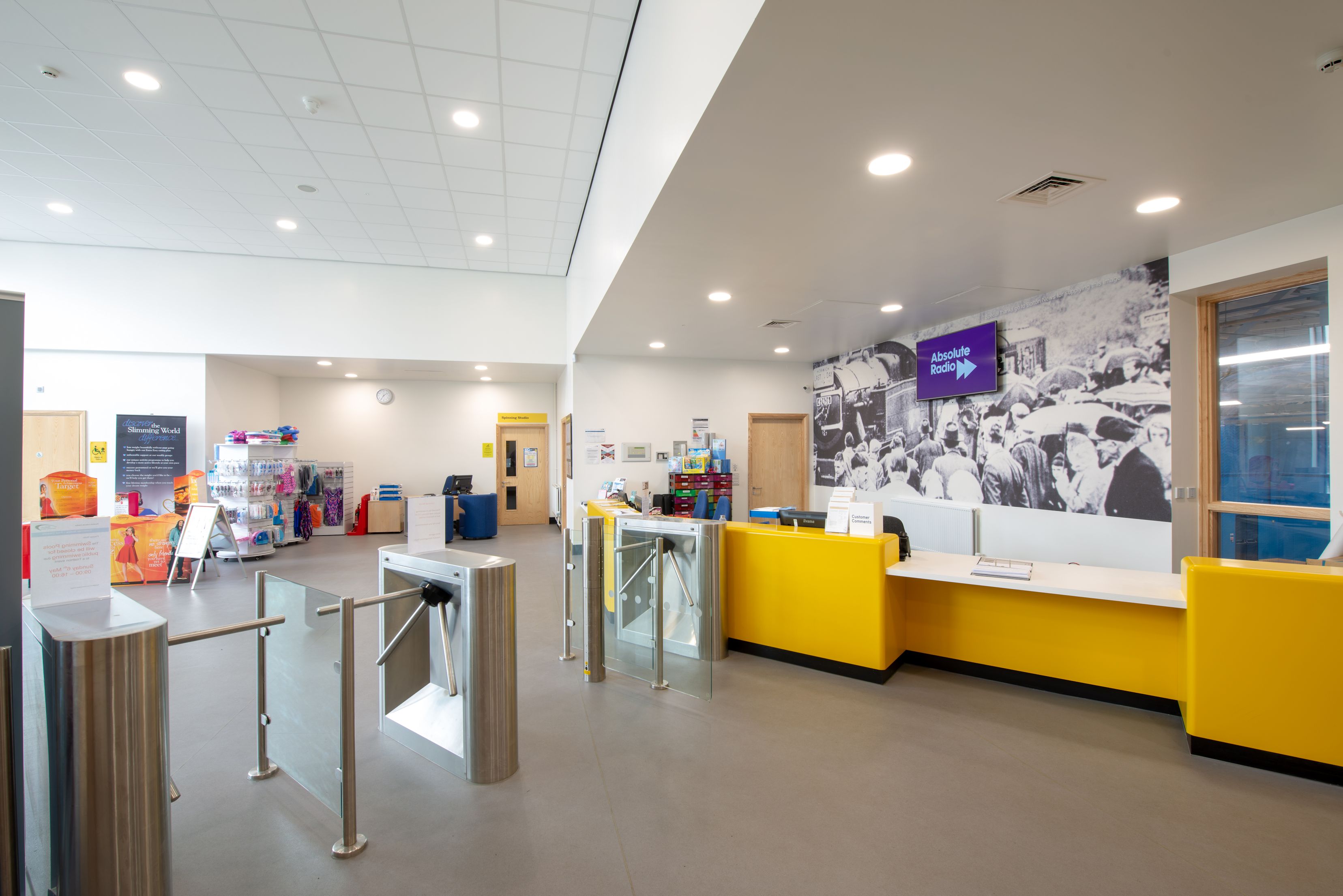 The brand new facility will include:
25m six lane pool with a separate training pool
100 station fitness suite
Spin and dance studios
Four court sports hall
Changing facilities
New car parking
In addition, a new health facility will be built on the site and the scheme has been redesigned to take this into account.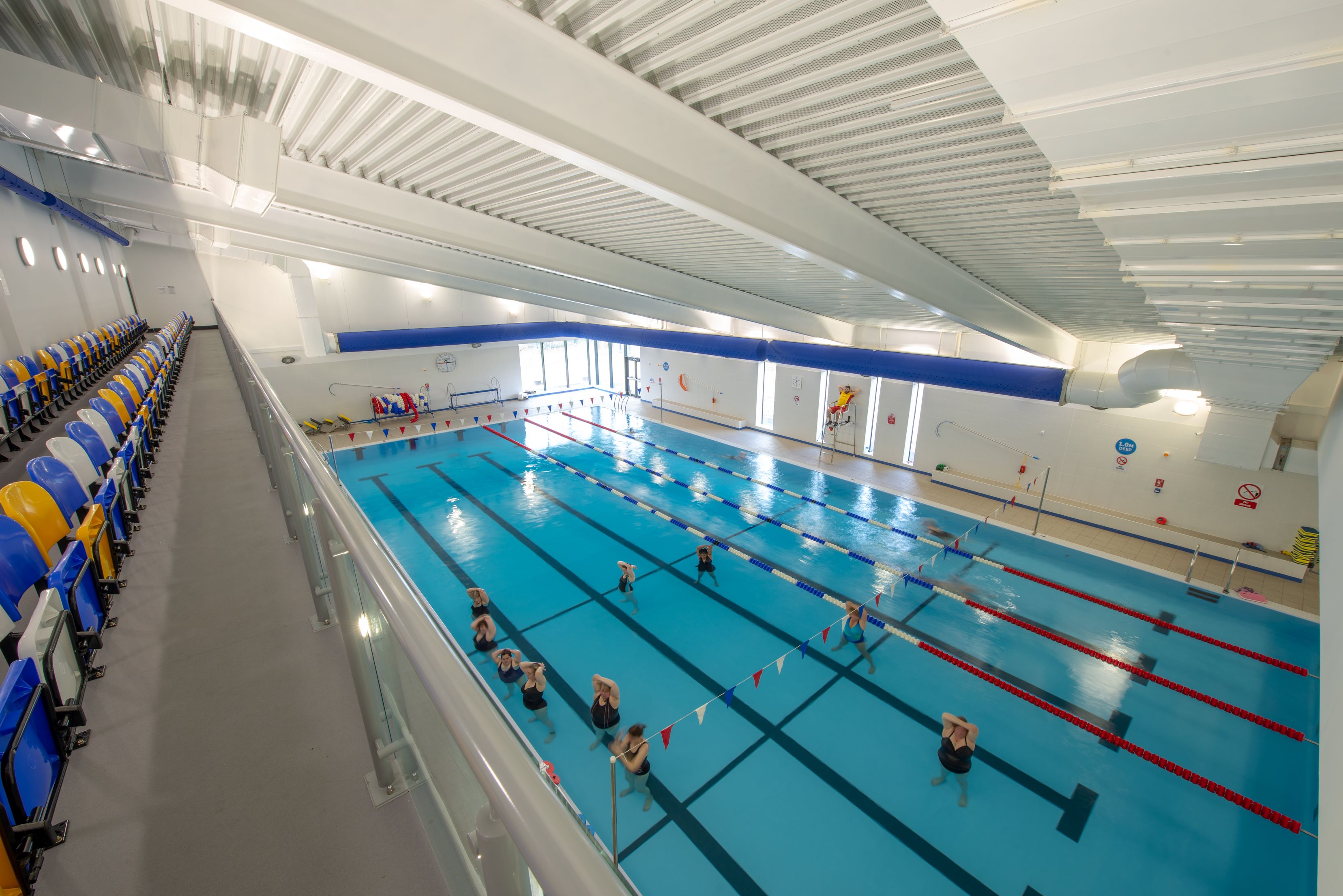 During the build, we ensured the Bolton economy also benefited, with our team contributing £1,000 a week into local businesses through food and drink purchases alone. Young people also benefited, with apprentices recruited by many of the sub-contractors.
Councillor Cliff Morris, Leader of Bolton Council:
"The current building was well used and popular but is looking tired after 40 years' service. The new facilities will provide the west of the borough with a flagship health and wellbeing hub."
The modern facilities will encourage more people to take up sports and leisure and help build better links with schools and clubs which will promote healthier habits and reduce anti-social behaviour.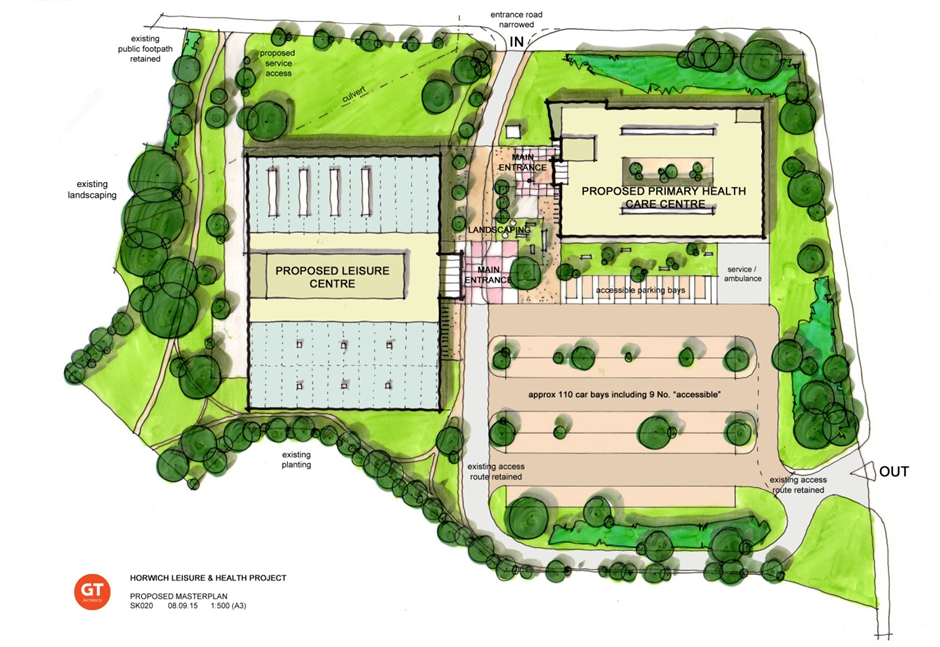 Plans for the new-low Horwich Leisure Centre and GP complex
The old centre is making way for a modern Health Hub housing multiple GP surgeries and localised health services, subject to a further planning application.
Prior to the demolition of the multi-storey car park, 51 temporary car park spaces were created within the grounds, including disabled parking to the front of the existing centre.
PROJECT HIGHLIGHTS
Latest example of working with a local authority to renew leisure facilities
Facility built on adjacent car park
Follows on from Bolton market
PROJECT DETAILS
CONTACT US
Hollinwood Business Centre, Albert Mill, Albert Street, Hollinwood, Oldham, Lancashire
OL8 3QL
Tel: 0161 947 3960
Fax: 0161 947 3961