iAero (Yeovil) Centre
Cutting edge aerospace technology centre in Somerset
Procured through the Scape Major Works England and NI framework, we constructed a new cutting-edge aerospace technology centre in Somerset.
Located on land owned by Leonardo Helicopters and situated next to their Somerset operations, the new iAero Innovation Centre provides a purpose-built 2,398m2 research, design and innovation facility to support the growing aerospace sector in the region.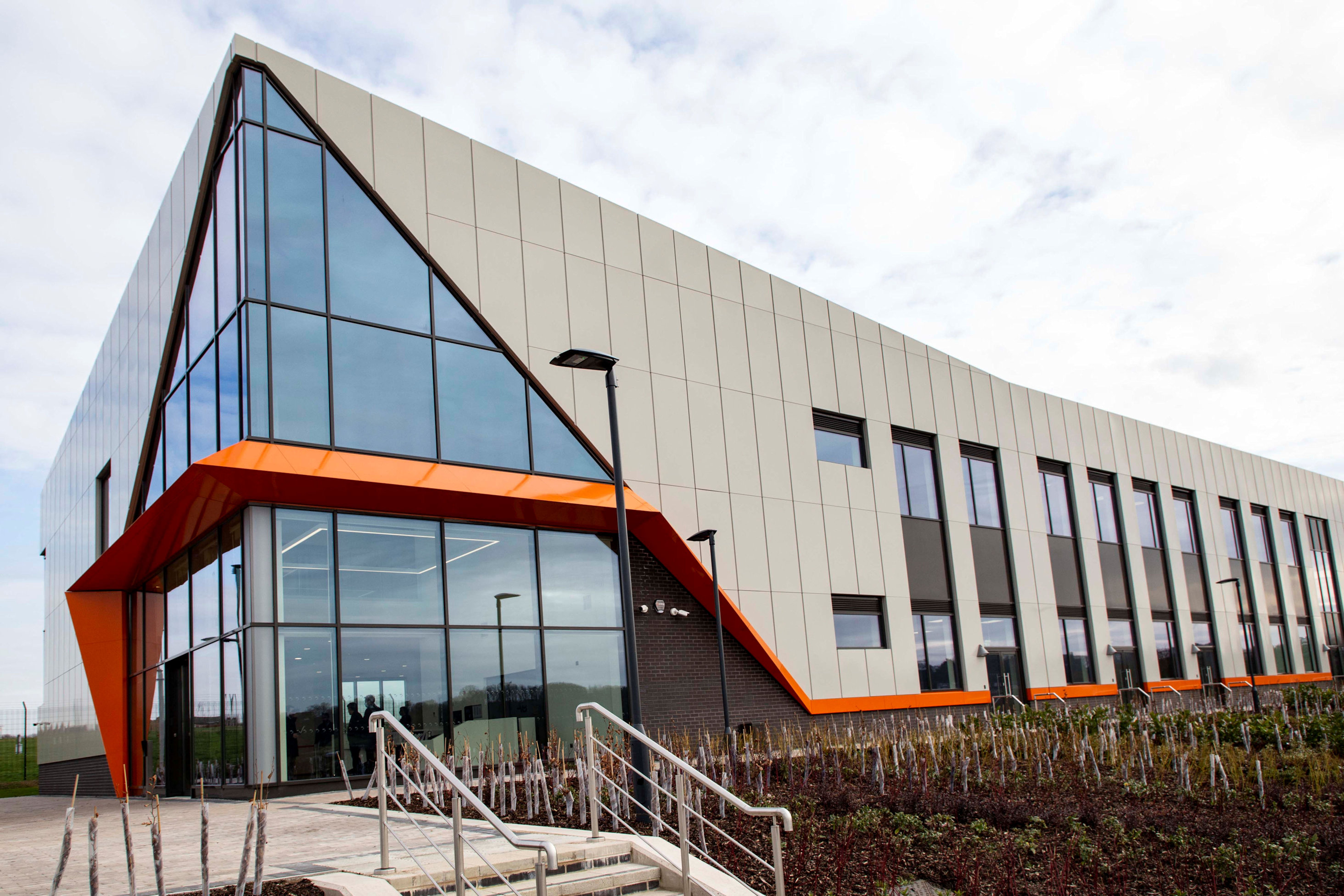 Appealing to the design, engineering and technology aerospace supply chain, the new centre offers high-quality office, light industrial and collaboration space as well as innovation support services.
This is the latest innovation centre Willmott Dixon has built for Somerset County Council to help drive investment and growth in the region.
Neal Stephens, managing director of Wales and The West said:
''This facility helps Somerset remain at the centre of the growing aerospace sector in the South West by attracting additional investment, helping to support new jobs and grow the local economy.''
The iAero Centre is a very welcome boost for the region's aerospace sector, which will ensure it remains at the forefront of technology. The proximity to Leonardo will foster close working relationships with regional SMEs and education, a clear focus for exciting research and development activities and a unique environment with airfield access.
PROJECT HIGHLIGHTS
New cutting-edge aerospace technology centre
Purpose-built research, design and innovation facility
PROJECT DETAILS
CONTACT US
Eden House, 82 Macrae Road, Eden Office Park, Pill, Bristol 
BS20 0DD
Tel: 01179 349 214
Fax: 01179 277 565