M-Sparc - Menai Science Park
Wales' first science park, located in Anglesey
Willmott Dixon underlined its science and technology experience by building the first phase of M-SParc, Wales' first science park.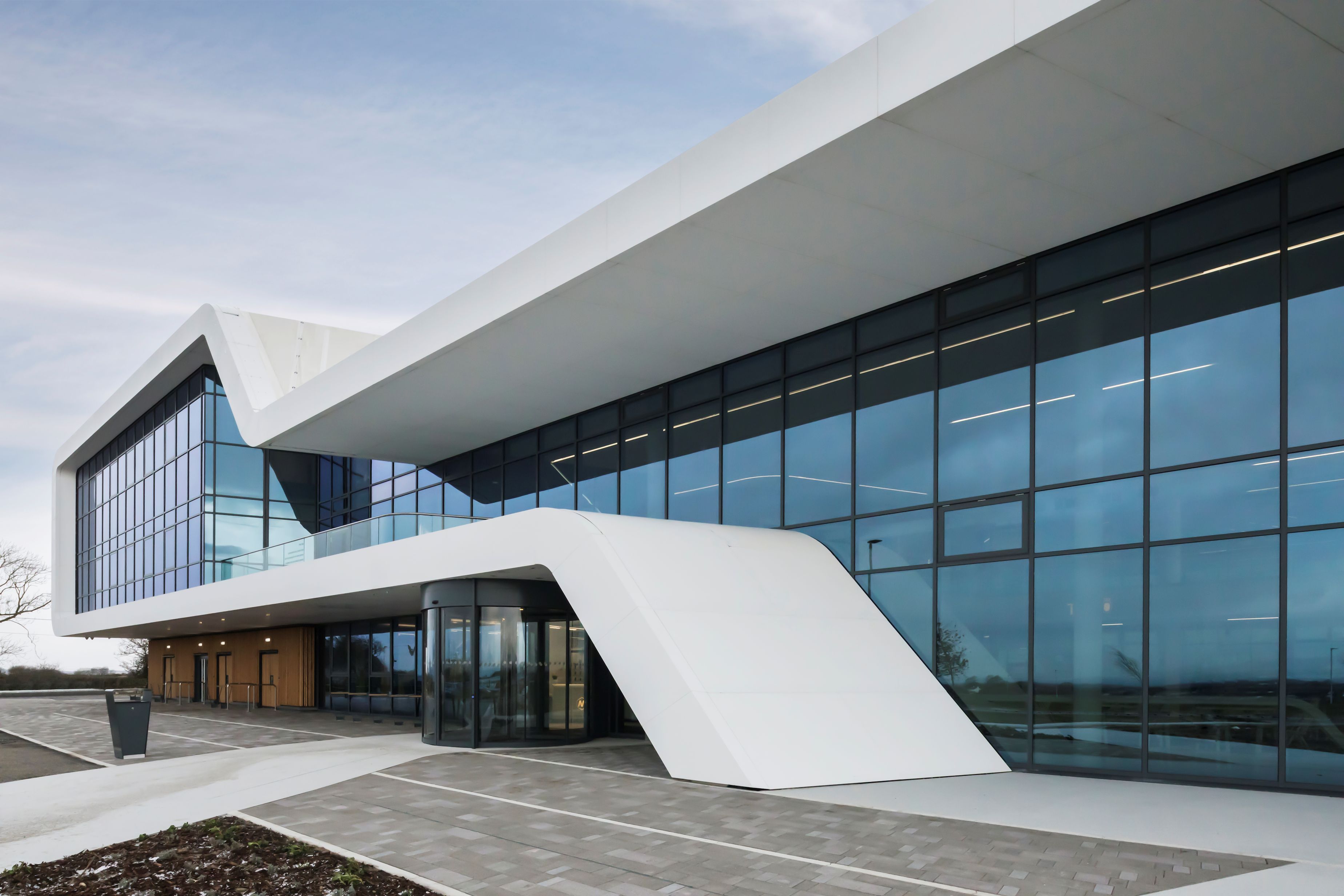 It follows projects in the important sector that include the Met office's supercomputer in Exeter, which is 13 times more powerful than the current system used by the Met Office and will cement the UK's position as a world leader in weather prediction.
Part of Bangor University
Located in Anglesey, M-SParc (Menai Science Park) is operated by Bangor University and as Wales' first dedicated science park offers 31,200 sq ft of lettable space configured as 45 office spaces ranging in size from 156 sq ft to 2,690 sq ft, 23 laboratories and two double-height workshops.
The aim is to drive growth in knowledge based science, with a focus on low carbon energy, the environment and ICT sectors.
Exceeding M-SParc's pre-handover early occupancy target
To ensure sustainability, the customer required an occupancy rate of 15% before handover. To attract potential tenants to the facility and maximise M-SParc's revenue, we provided a range of digital construction solutions to show ongoing development against the final design. Potential tenants could see the project evolve using VR glasses on our site viewing deck, helping to secure 37% occupancy before handover, comfortably beating its target of 15%.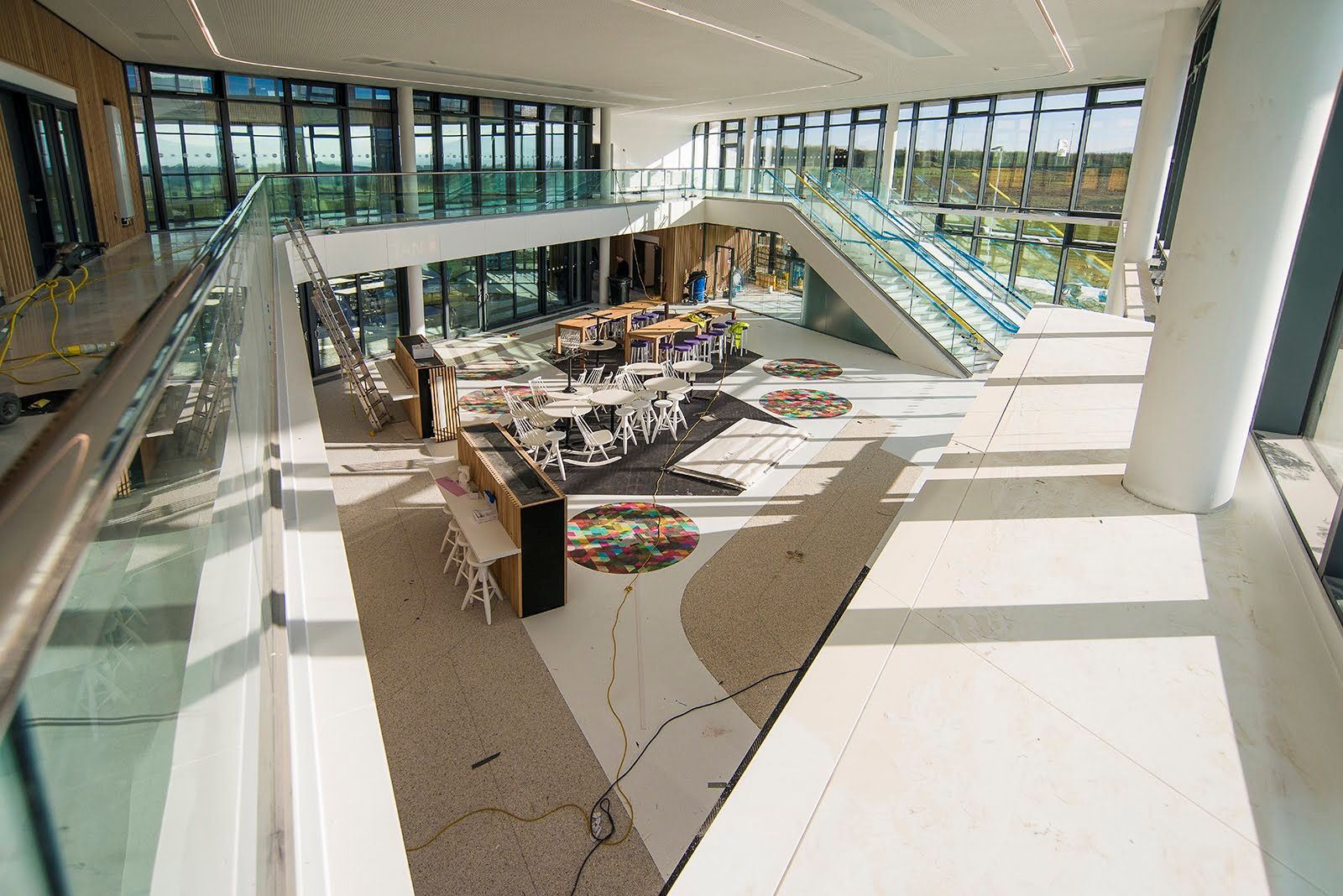 Large complex
Our work on phase one of M-SParc involved building a three-storey facility to BREEAM Excellence standards, comprising offices, laboratory and workshop space for up to 700 people. It forms the hub for the entire Parc and and a regional centre for a range of businesses from start-ups to large corporate companies.
The 20 acre site was sympathetically landscaped within a parkland setting, with the first phase housing start-ups, accelerator and mature projects as well as an open innovation area. The project was made possible after Bangor University secured £11 million of funding from the Welsh Government and £10 million of European Regional Development funding.
Keeping spend within North Wales by improving local suppliers' BIM skills
In line with our focus on Creating Thriving Communities, and M-SParc's goal of maximising local spend, we worked to procure North Wales-based suppliers, where possible. To ensure we could select a local supply chain with appropriate knowledge of digital
construction, we provided collaborative workshops for suppliers, with project-specific BIM workshops for each package of works procured. Through enhancing suppliers' digital skill-sets, we were able to spend £9m with suppliers within the LL postal region.
Anthony Dillon, managing director of Willmott Dixon in the North:
"M-SParc will leave an economic legacy in the region for years to come by capitalising on the technological and scientific skills of our most talented people. The building will be a catalyst for this development, encompassing offices, labs, workshops and an open working area, the building is built to inspire."
Project update footage Q3 2016
Pryderi ap Rhisiart, project manager for the university:
"We are very pleased to be receiving this amazing building, on time and within budget. It's been an incredible journey to get to this point and we're so proud of the completed Science Park."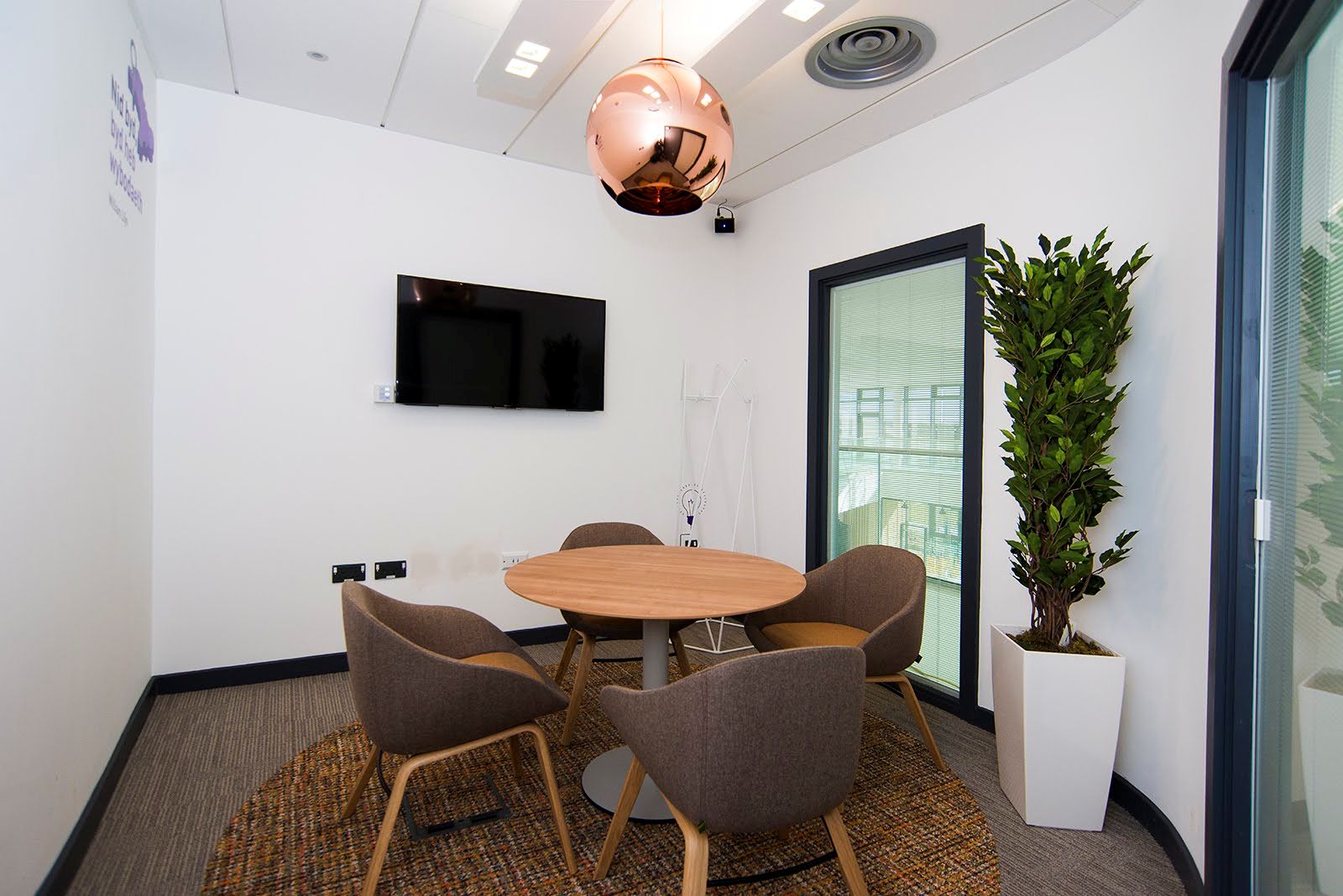 PROJECT HIGHLIGHTS
Science park will drive growth and jobs in North Wales
Offices, laboratory and workshop space for up to 700 people
Important regional centre for a range of businesses
Underlines Willmott Dixon's science and technology track-record
PROJECT DETAILS
CONTACT US
Hollinwood Business Centre, Albert Mill, Albert Street, Hollinwood, Oldham, Lancashire
OL8 3QL
Tel: 0161 947 3960
Fax: 0161 947 3961