Millais School
New premises for one of Britain's top rated schools
When one of the UK's best performing and rated state schools needed new facilities, they came to Willmott Dixon as a company they could trust to deliver it on time and budget. This was aided by using Scape Group's Major Works framework for fast procurement.
The result is a new state of the art campus for Millais School to house specialist facilities for art, music and technology and new suites for maths and modern languages. It also has a 'showcase' reception block to welcome students and visitors.
Headteacher Dr Alison Lodwick:
"It's so impressive. The students are so excited and pleased about it. It's delightful to see how much they value having such a really nice environment."
Scope and scale
Before we were involved, it was a school housed in a 1950s building that was no longer fit for purpose and it also used mobile classrooms - in the headteacher's words, the buildings had been in a 'sorry state' for ten years.
Our team had to work in a live environment, one of our specialties, in building the new property in four stages. Alongside the new teaching accommodation, we also demolished the existing building which allowed our team to create the stunning new student / staff / visitors entrance. This provided great circulation and also linked to a new external landscaped central area connecting and campus together for the first time.
Key facts were:
The existing school remained open throughout the project
The school suffered a fire in their existing building during the project - Willmott Dixon assisted with short notice remedial works to help
Difficult weather conditions were overcome with additional measures programmed so that works did not suffer
Creation of an inverted roof with photovoltaic panels
A high score of 44/50 on Considerate Constructors Scheme
Headteacher Dr Alison Lodwick:
"From my colleagues point of view, when they walked in, they looked up at the hallway and said 'wow'!"
Community was high on the agenda, with regular coffee mornings, monthly newsletters and charity events held in the local community.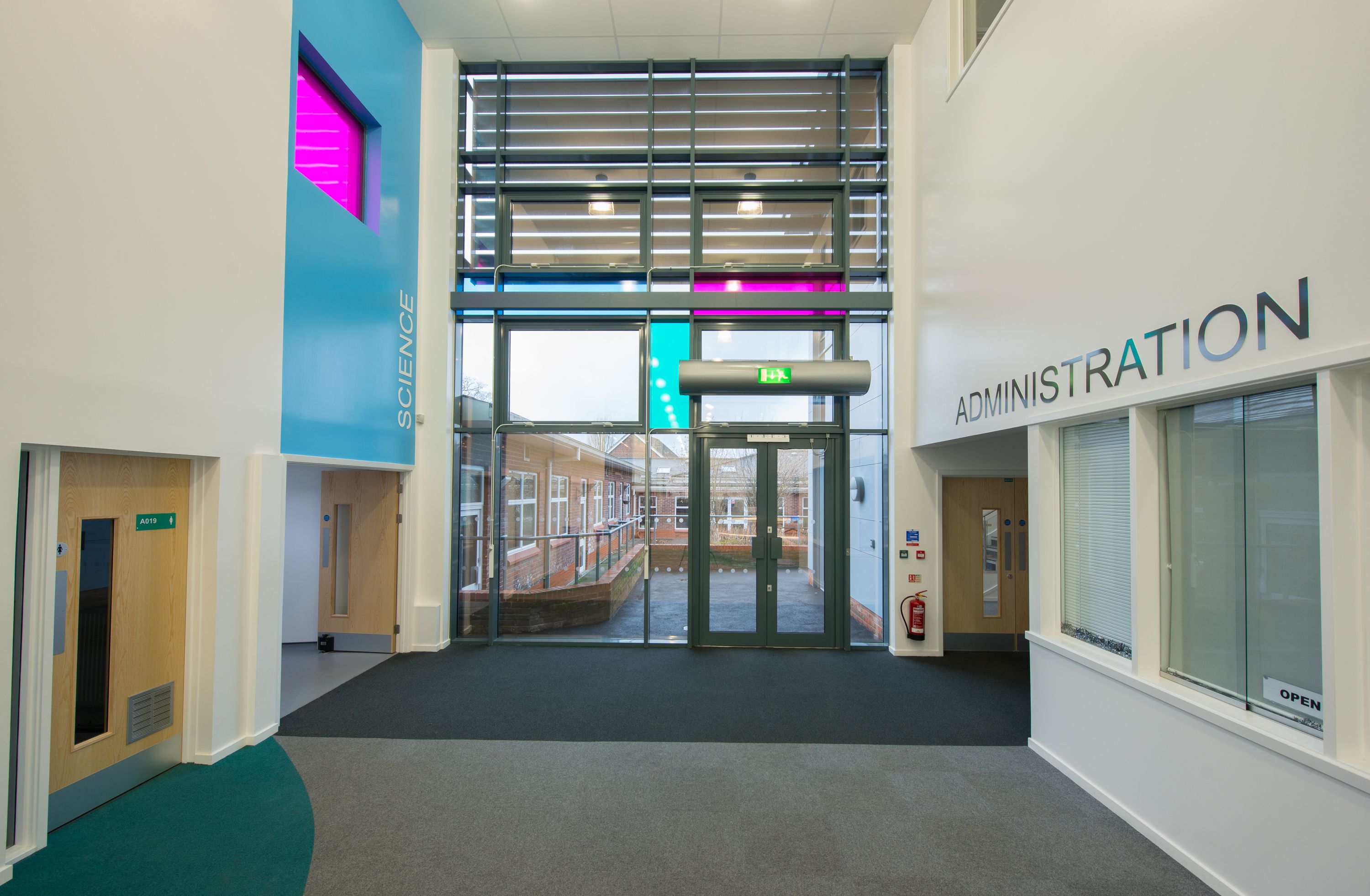 Our robust approach to sustainability saw 98% of waste diverted from site, whilst sustainable features such as photovoltaic panels lowered building running costs for the school.
PROJECT HIGHLIGHTS
Sunday Times 'Parent Power' league tables rank Millais 10th
New home built while existing school remained open
Delivered three weeks ahead of schedule
Procured through Scape for speed and efficiency
Extends our UK-leading record for delivering new schools
PROJECT DETAILS
CONTACT US
The Heights, Building One
Brooklands
Weybridge
Surrey
KT13 0NY
Tel: 01932 584700